A K5 Built to Cruise: This Lowered, 2WD, LS3-Powered '72 Blazer Breaks the Norms
Like its Ford counterpart, the Bronco, Chevrolet's Blazer is one of the most beloved SUVs in American 4x4 history.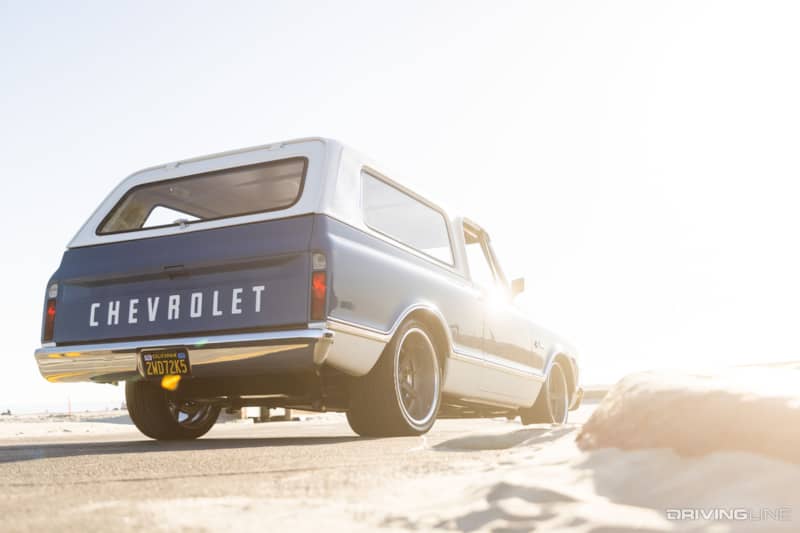 And though the current iteration of the Blazer is a car-based CUV rather than a rough & ready 4x4, the dominant image most people have of the Blazer is one of classic '70s and '80s K5 models outfitted for all-terrain adventuring.
A Lower, Sleeker Blazer
But did you know not all K5 Blazers are 4x4s? When Matt Deloscobos began searching for a vintage Blazer a few years ago, he was specifically looking for one of the rare 2WD models.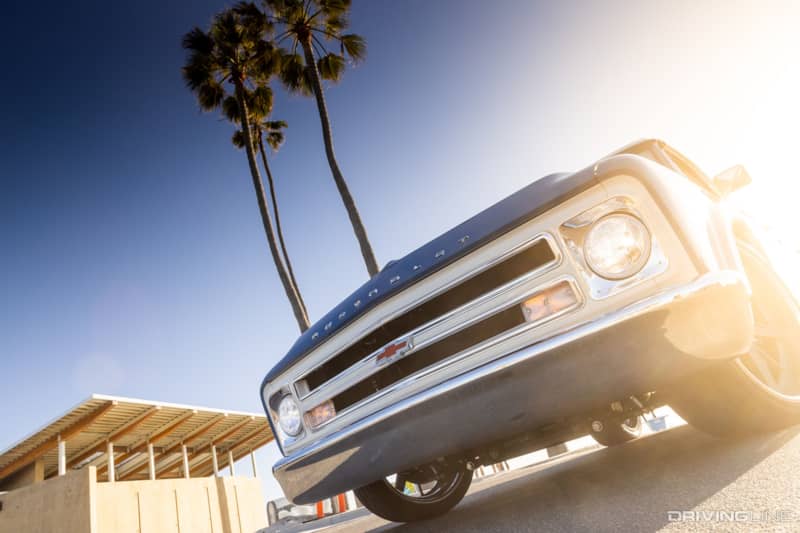 You see, Matt is a street truck guy with a taste for vintage Chevys. He initially owned a mildly restored C10 pickup, and after becoming a father, he wanted a slightly more practical truck he could take the family cruising in.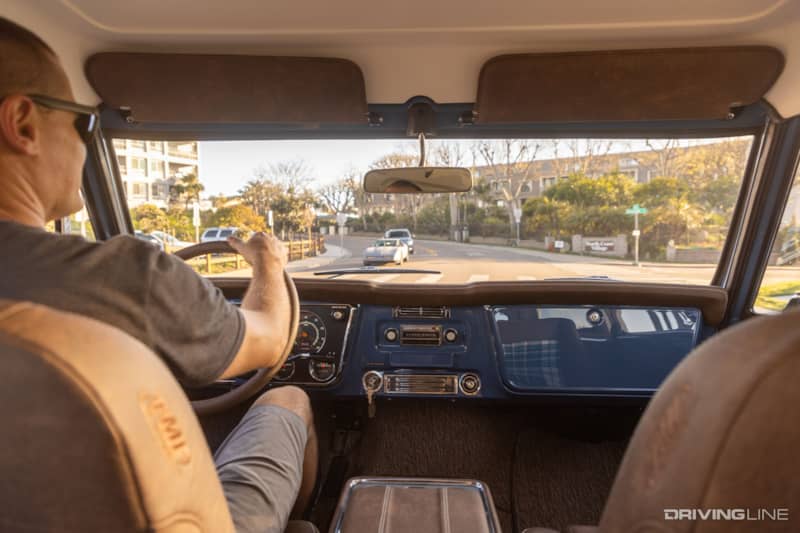 He loved the look of the early Blazer, but his vision of the perfect K5 sat low and clean rather than lifted and covered in mud.
And with one glance at the finished version of Matt's '72 Blazer, it's safe to say that vision has been made into reality.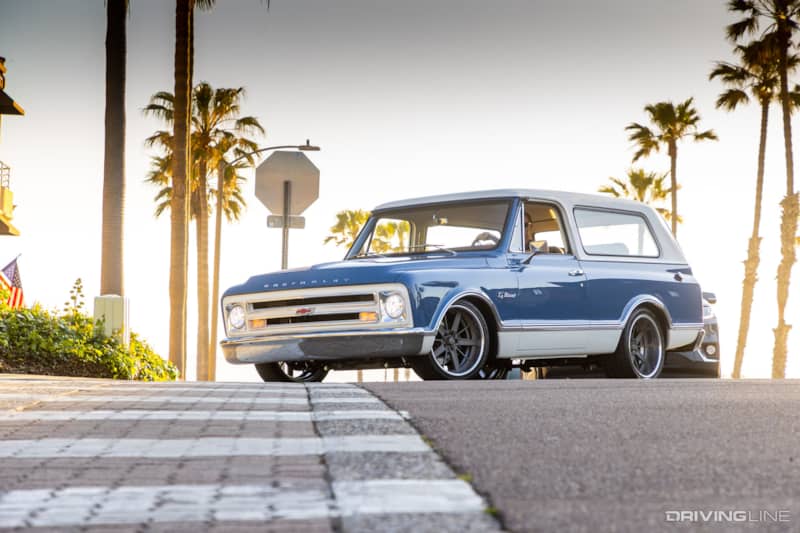 The build took about two years to complete, starting with Matt making a late-night drive from Southern California up to San Jose to pick up this rarity as soon as the for-sale ad popped up on his feed.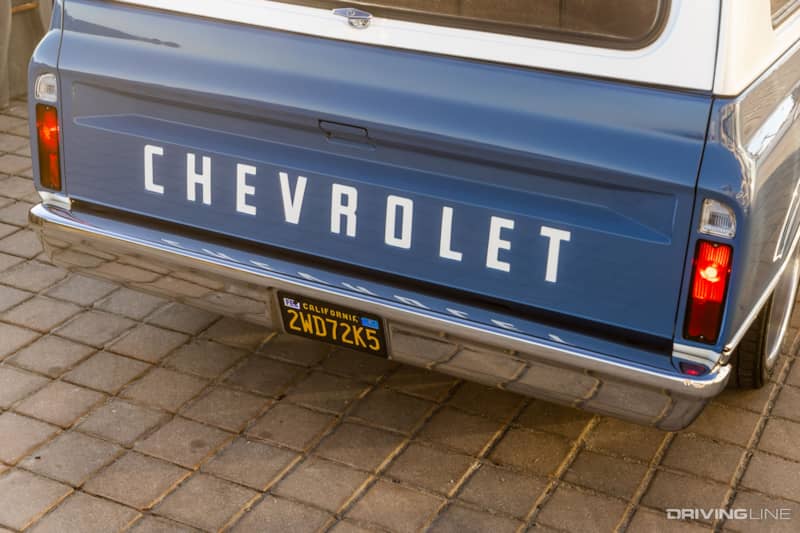 Chevrolet made just 3,357 2WD Blazers in 1972, and Matt describes the condition of the truck when he got it as a "20-footer," meaning it presented well from a distance, but closer inspection revealed work to be done.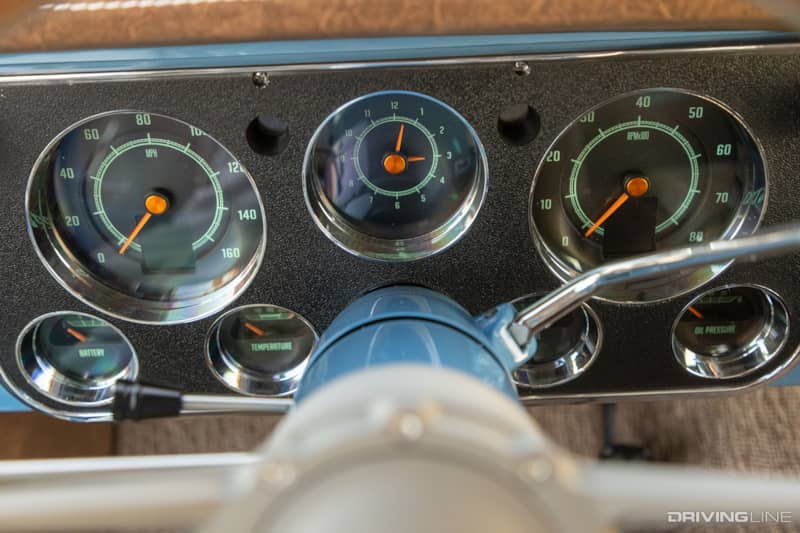 Initially, he thought a simple repaint might do, but after discovering a little more rust than he was expecting, the body came off the frame, and that's when the build truly got ambitious.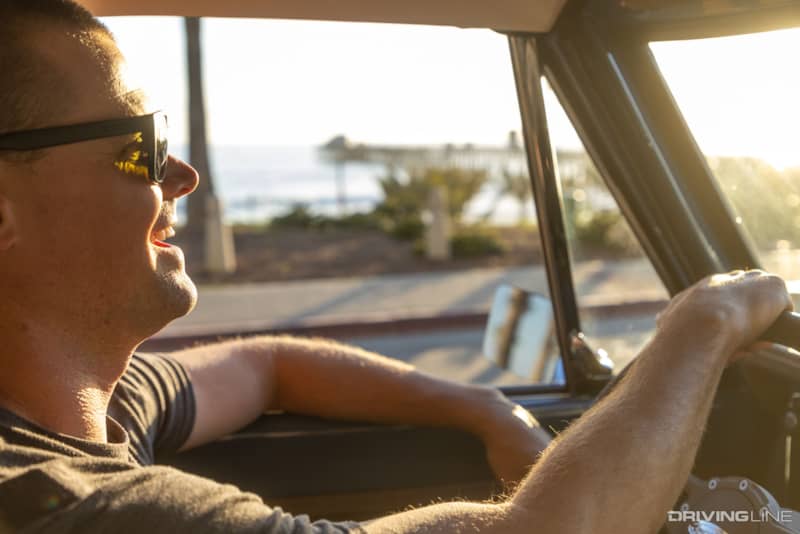 The Two-Year Journey
Being the rare 2WD model, Matt initially planned to keep the original frame, but he soon realized to fit his goals for stance and handling, he'd better off going with a modern setup.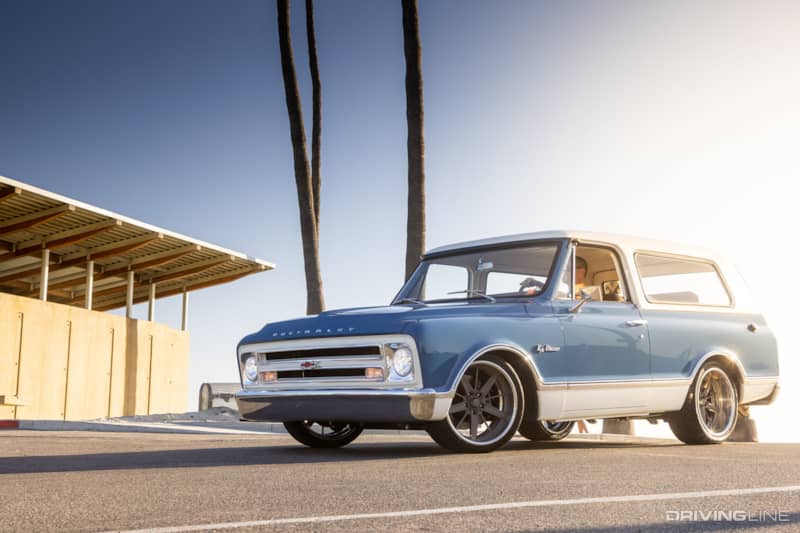 So out went the old frame, and in its place, a brand new, mandrel bent frame from Scott's Hotrods — one with coilover suspension up front and a four-link setup in the rear.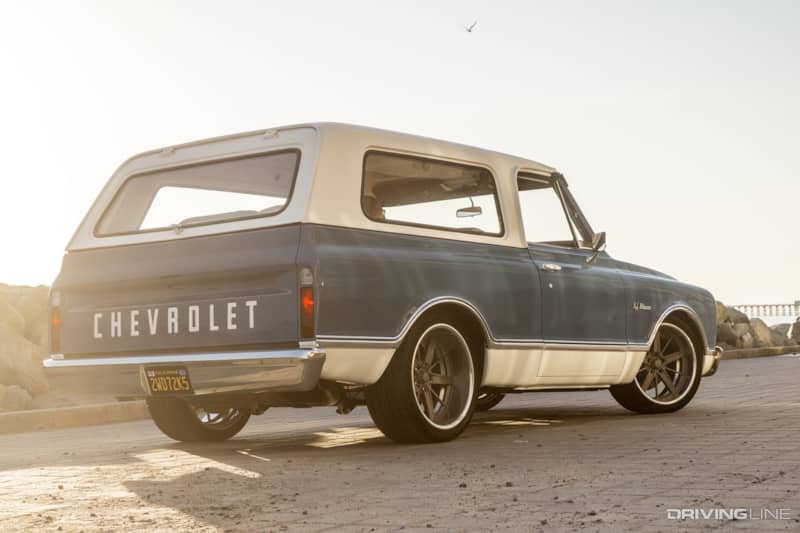 The powerplant was an easy choice: 6.2L LS3 V8. And not just any LS3, but the GM "Connect & Cruise" crate setup that comes bundled with a 4L70E overdrive automatic transmission.
Matt's motor is the "hot cam" version, which has an output of 525 horsepower — enough to make the lighter, shorter wheelbase Blazer move with muscle car thrust.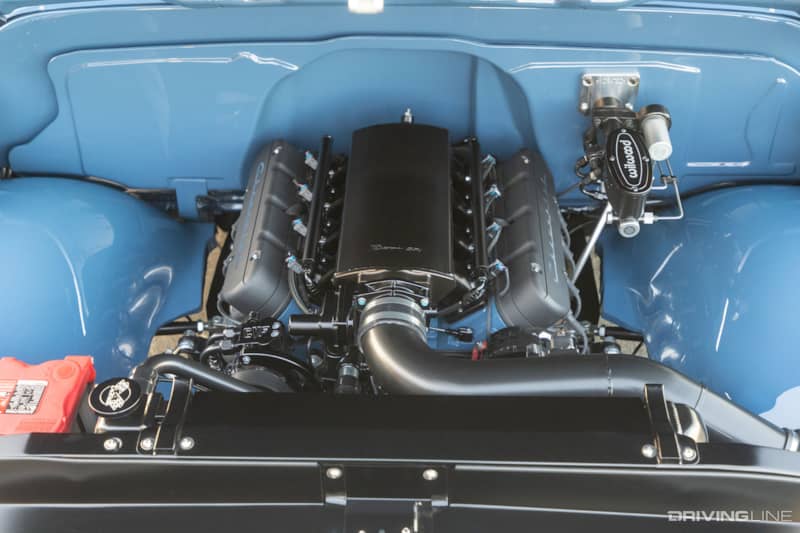 He's also made a few of his own additions to the engine, including a Holley Sniper intake manifold and a set of Holley's retro-style valve covers.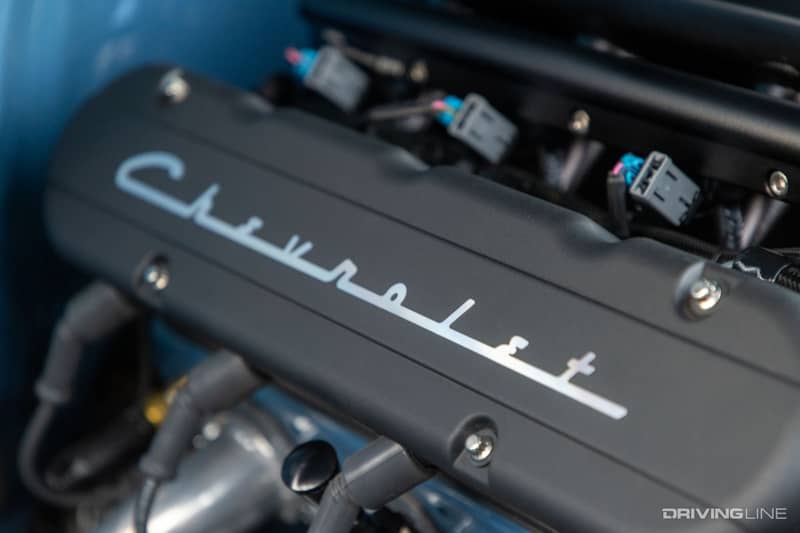 Out back, a Moser nine-inch rear end with 3.70 gears puts the LS3's power to the ground, and a one-off three-inch exhaust system gives the Blazer the perfect rumble.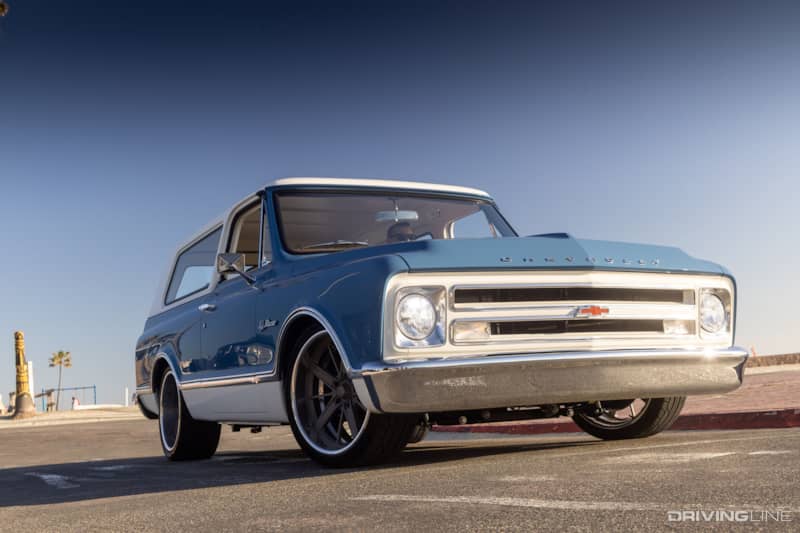 While the chassis and running gear have been thoroughly modernized, the body of the Blazer is all old-school, factory steel.
C10 experts will notice that Matt backdated the front end to 1967, again using all original steel, and then he had the body painted in wonderfully vintage two-tone that uses Toyota Calvary Blue as its primary color.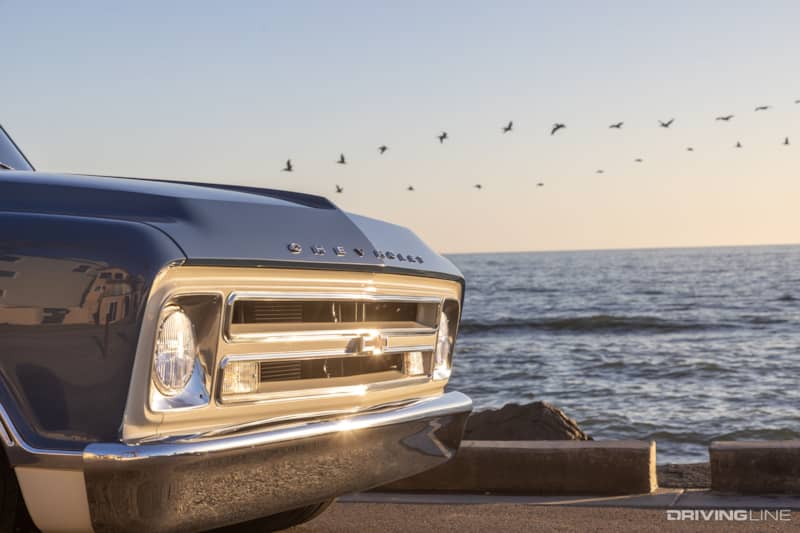 The Right Stance
As mentioned a moment ago, an aggressive, low stance was was one of Matt's key wishes for the project, and a significant part of that stance is the wheel and tire combo.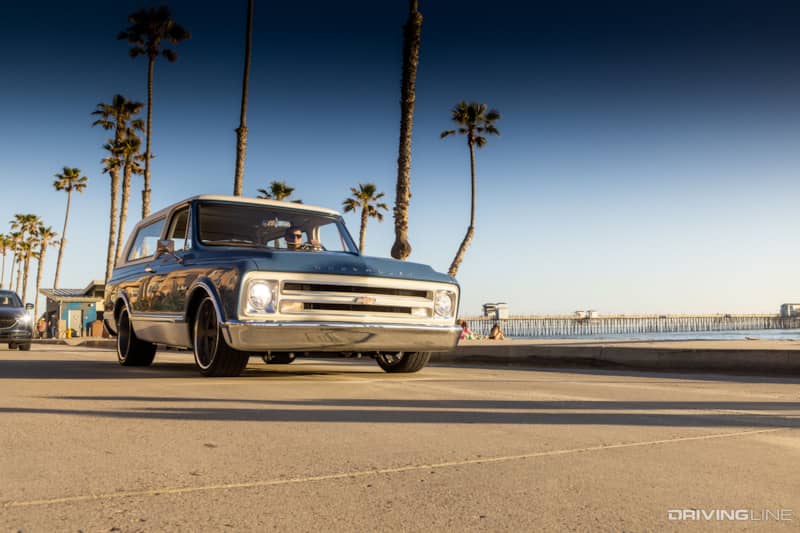 Rather than an off-the-shelf part, a custom-built set of Hot Rods by Boyd HRX3 forged two-piece wheels blend a vintage look with contemporary presence.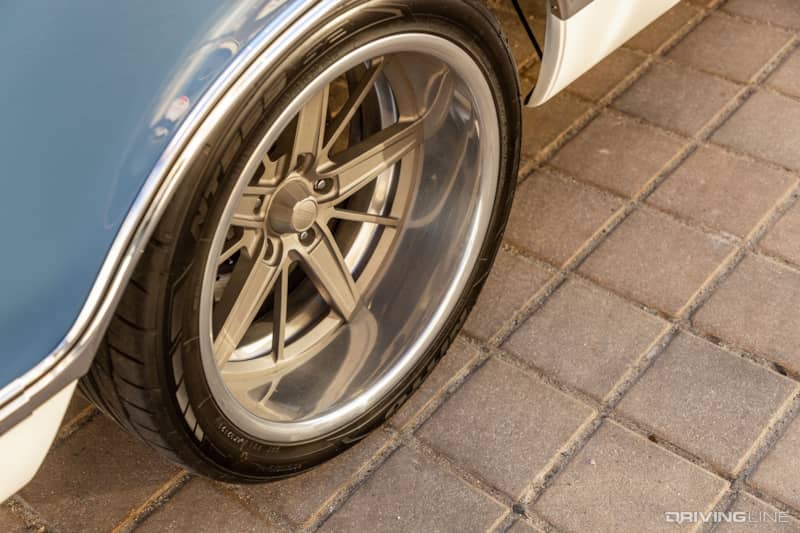 The wheels measure 20"x9 in the front and 20"x10 in the rear with polished barrels and charcoal-finished center sections.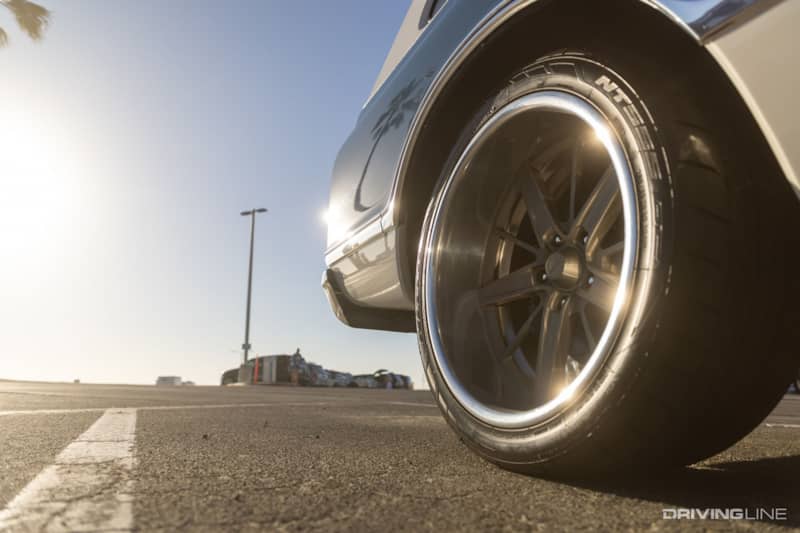 Nitto NT555 G2 tires play a big role in bringing the Blazer's stance and handling capability into the modern era, with 255/35R20s up front and meaty 285/35R20s in the rear.
Though the Blazer has the quality of a show truck, it's very much a driver — and the NT555 G2s help make the most of modern chassis and suspension — and keen eyes will notice the big 14-inch Wildwood discs that complete the package.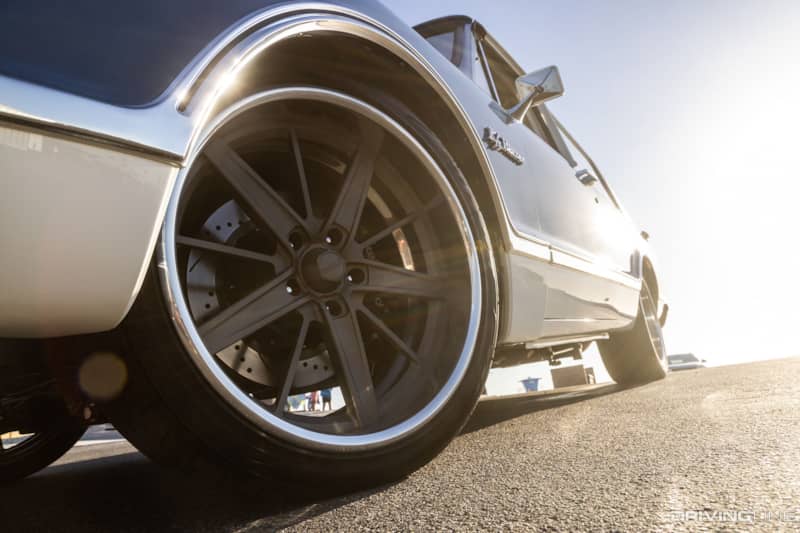 Details Are Everything
The result of all Matt's effort is a truck that immediately catches your eye, but it gets even better when you take a closer look.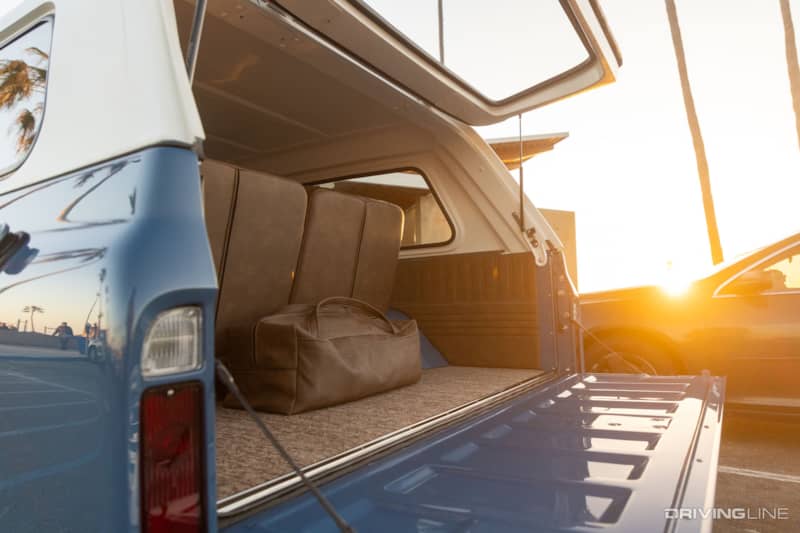 That's when you notice things like the distressed brown leather interior finish, the Highlander blue plaid upholstery inserts or the way the steering wheel's spokes match the centers of the Boyd's wheels.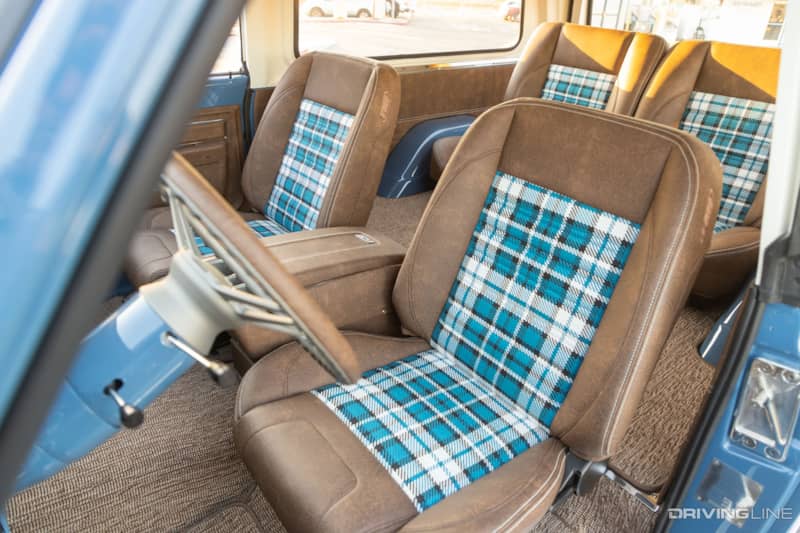 You'll also see things like the vintage-look stereo and gauges, which disguise 21st-century tech and convenience. And there's so much more we are leaving out.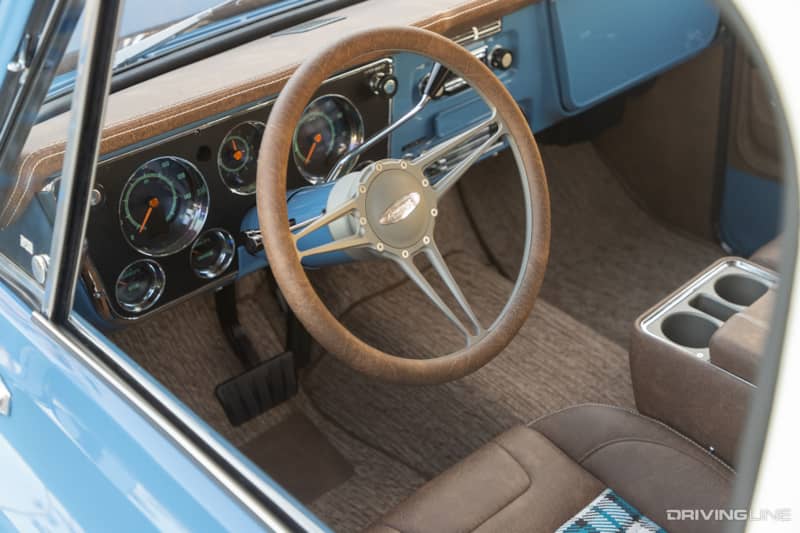 Unlike a lot of builds we showcase, Matt says the Blazer is more or less complete. There are a couple small details he'd like to address, but overall the focus has been on driving, showing and enjoying the truck.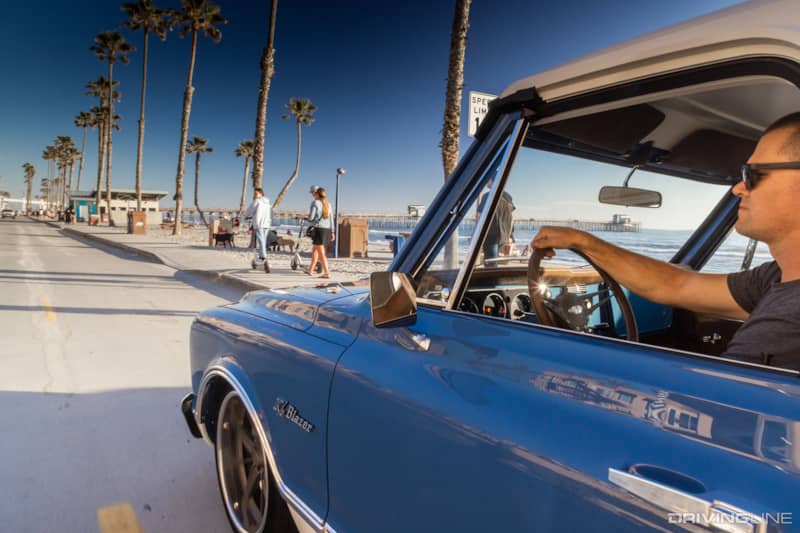 Following its debut at this year's Grand National Roadster Show, he's taken the Blazer to events all over SoCal, and a trip to the SEMA Show is in the works for this fall.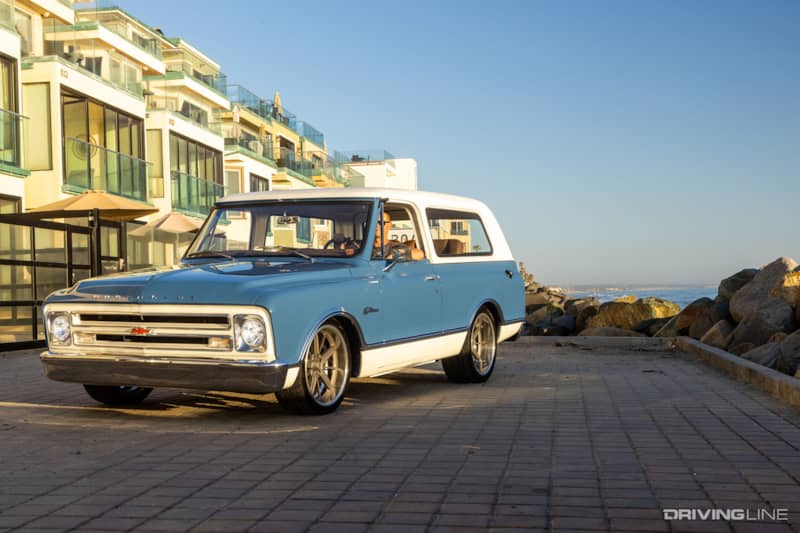 Matt's build might represent a path less traveled for this iconic classic SUV, but that, along with a fantastic sense of style and strong attention to detail, make this one of the most impressive vintage Chevy builds we've seen in a while.