Are "Meaty" Wheels the Next Big Thing? RTR Aero 7 Wheels & NT555 G2 Tires on the S550 Mustang
What's the first modification you should do to a modern performance car? It's hard to argue against the proven wheel and tire upgrade, and that's exactly where I found myself when it came to time to start modifying my 2016 Ford Mustang GT.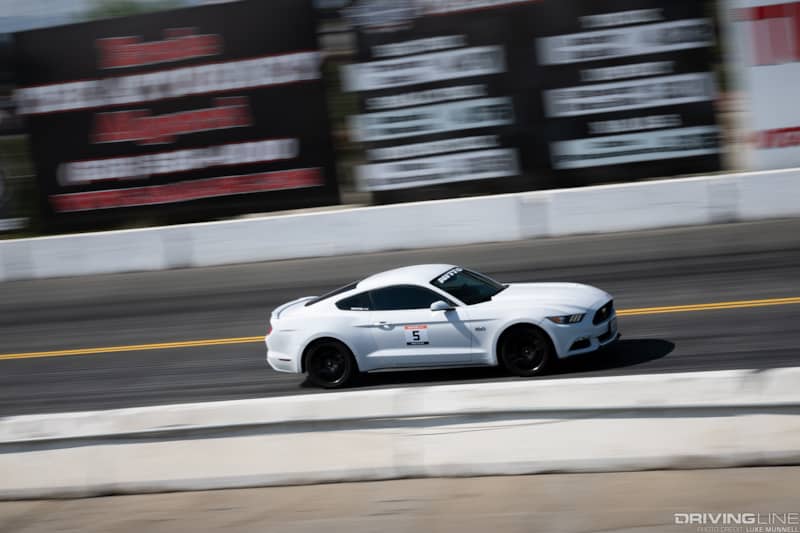 Fresh off my adventures in the latest Driver Battle video, it felt like the right time to crack the proverbial champagne glass on my S550 project and begin the journey of upgrading the car in a way to improve performance and looks while still maintaining daily driver duties.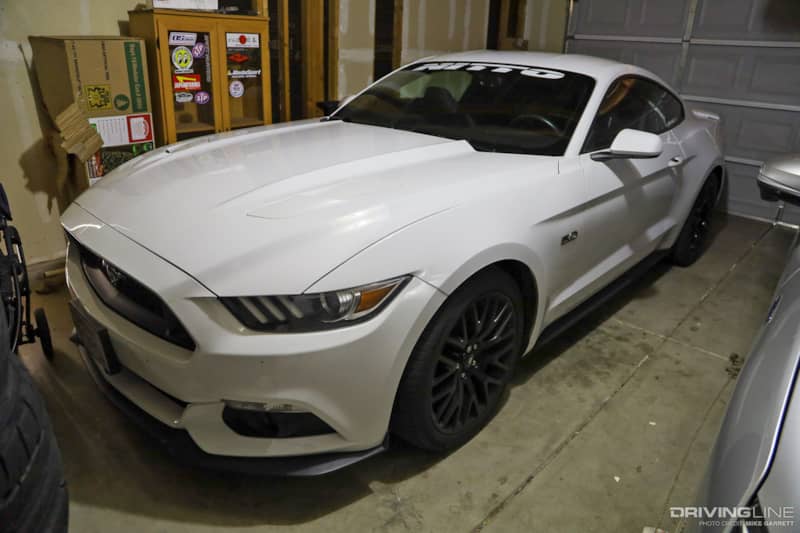 If there's one problem when it comes to owning a car with strong aftermarket support like an S550 Mustang, it's that there can be almost too many options. Just choosing which of the many available aftermarket parts can be a stressful process.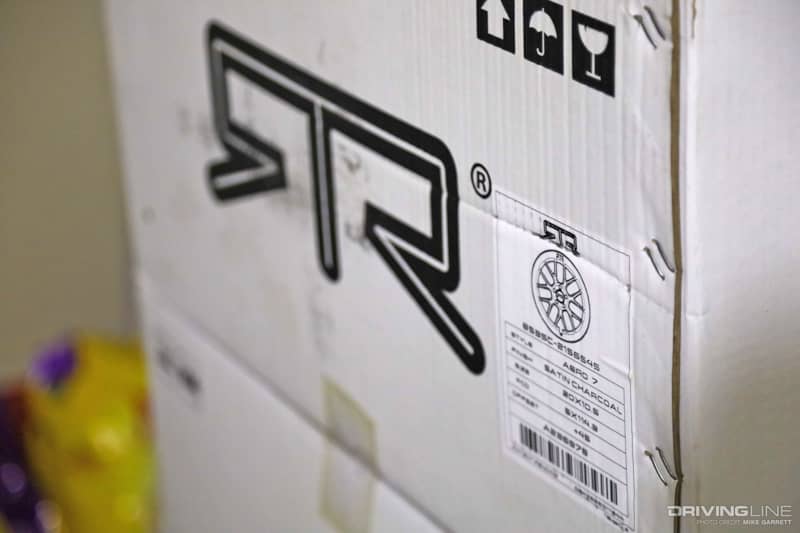 However, from the moment I got my car I'd had my eye on RTR's Aero 7 wheel line. Not only are they great looking, they are light for their size and sized specifically for modern Mustangs.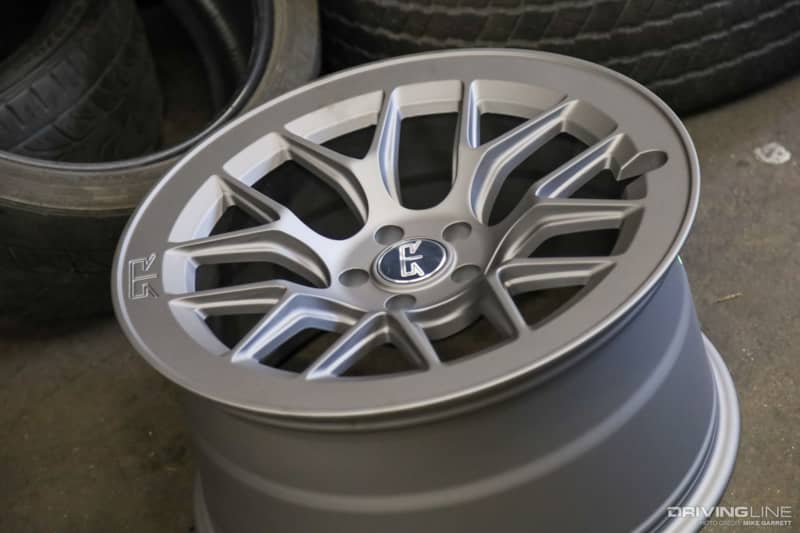 I've also been watching Vaughn Gittin Jr. develop and expand his RTR brand for a decade now, and the aesthetics of his projects have always been spot-on. It wasn't a tough choice to make.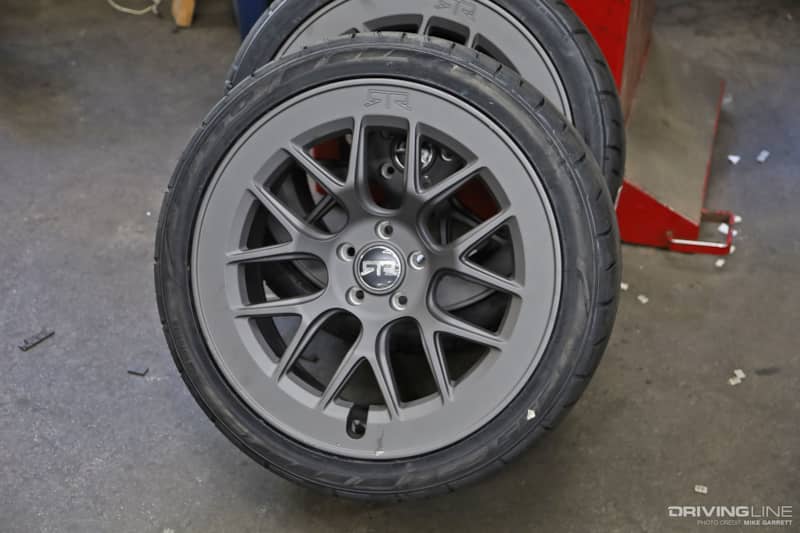 The RTR Aero 7s I went with are a staggered 20" setup, 9.5 inches wide in the front and 10.5 inches wide in the rear. The finish is a satin gunmental that brings out the design of the wheel without clashing against my car's white body.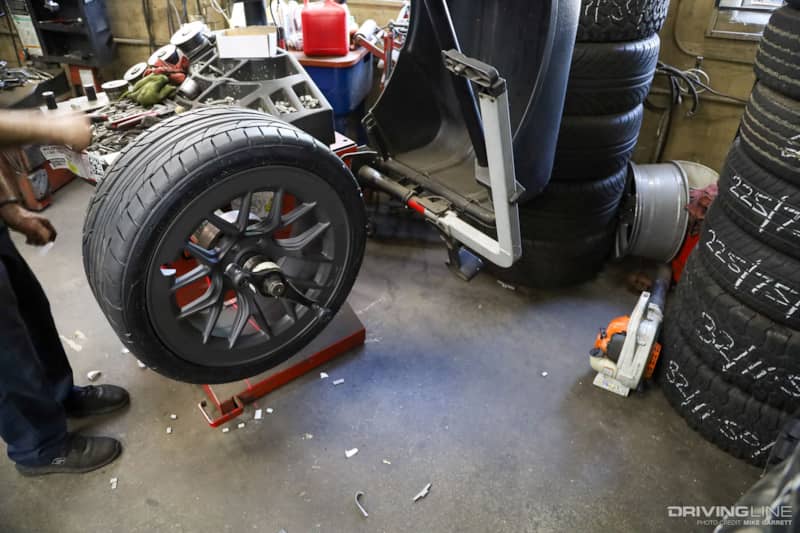 Typically I'm not a big fan of wheels that are much larger than a car's factory size, but in the case of the Aero 7s I made an exception.
That's because the motorsport influence of these wheels includes a flat, thick outer lip portion that makes for both a meaty and unique look compared with many of the more common aftermarket wheels you see on S550 Mustangs.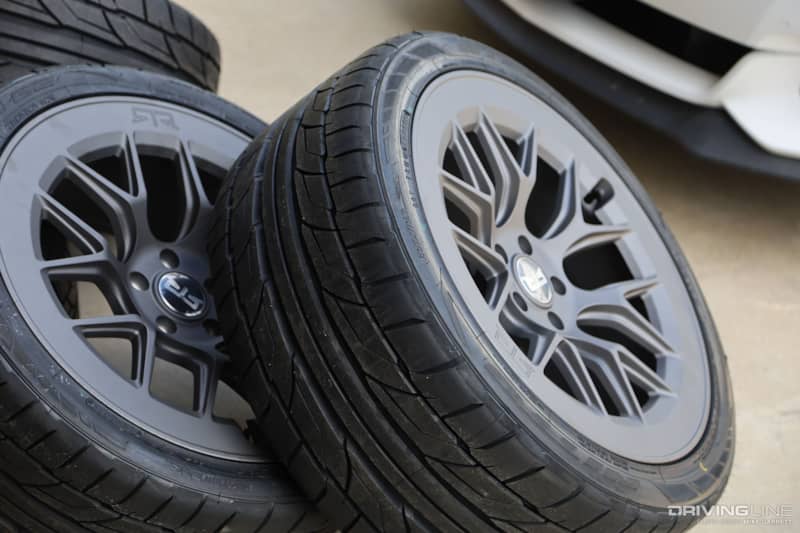 As for the tires, this was an easy choice. RTR actually wraps the Aero 7 wheel package complete with Nitto NT555 G2 tires as part of their complete RTR package offered on brand new Mustangs.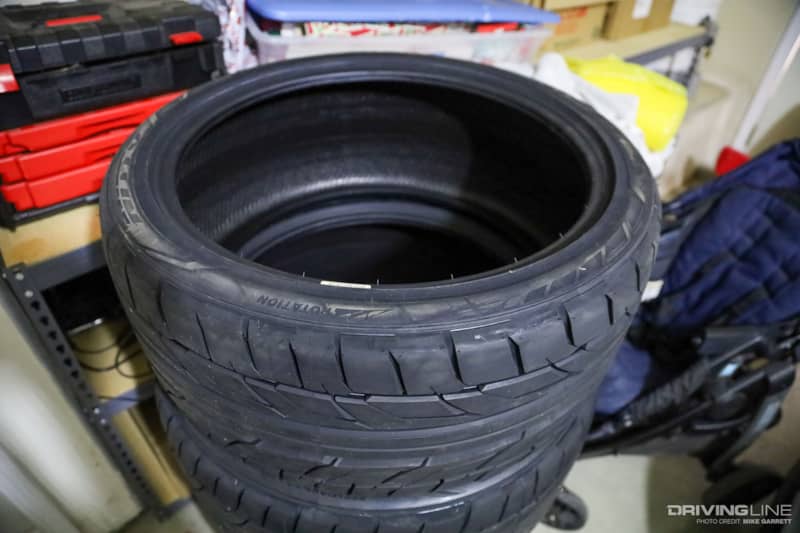 It's no surprise that an ultra-high performance tire such as the NT555 G2 is offered with the wheels, as they're known for excellent handling and tremendous traction. The sizes are 275-35-20 up front and 295-35-20 in the rear for a noticeable increase in width from my car's 255 front and 275 rear factory tires in the GT Performance Package setup.
Unlike some of my past projects where there was a lot of guesswork involved in getting the right fitment, there were no issues with that whatsoever. Such is the benefit of choosing a wheel setup designed from the ground-up for the Mustang.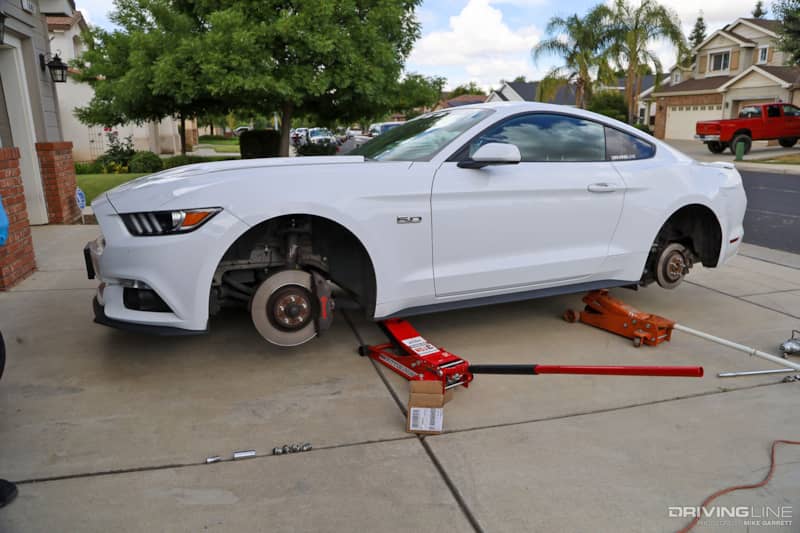 Once the wheels and tires were affixed to the car via a set of new lugnuts from Gorilla Automotive, I knew I'd made the right choice for a street wheel setup.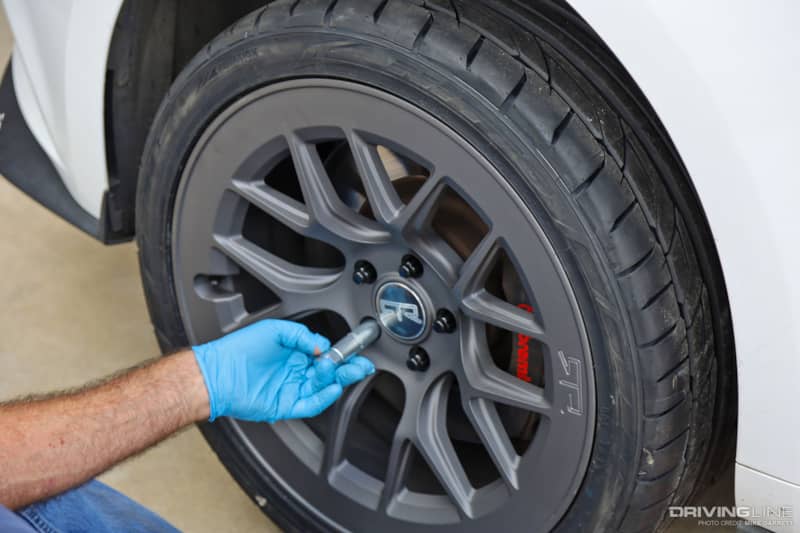 The fitment was spot-on, and even with my car still at stock height, the wheel gap was by no means distracting. More importantly, as soon I got behind the wheel for a test drive the improved grip of the wider, staggered NT555 G2s was readily apparent.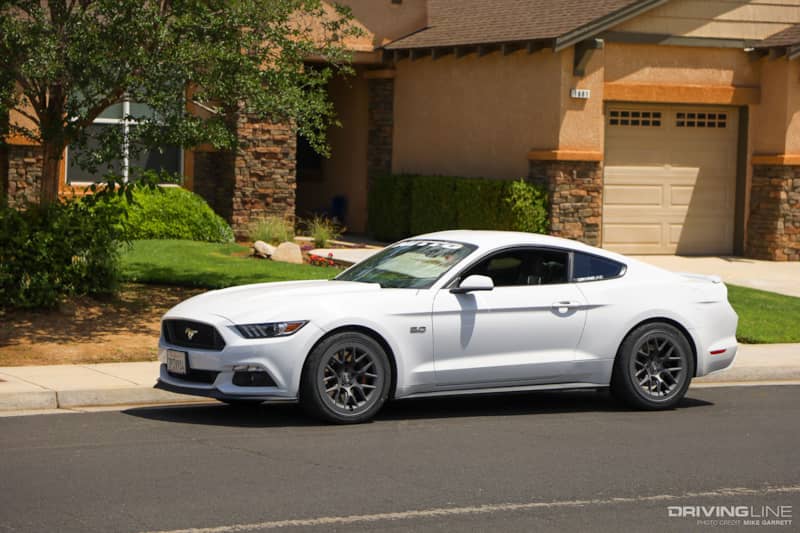 As I found when I was drag racing last month, putting more rubber underneath your drive wheels is never a bad thing.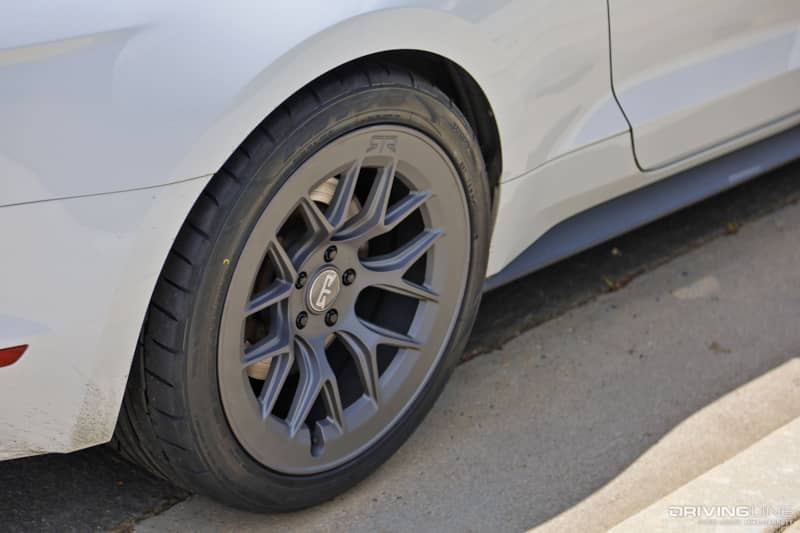 And that goes for handling too. The 275s up front help the car turn in much better than before and the design of the NT555 G2 is perfect for my use of daily driving, canyon runs and the occasional track day. They can even hold their own at the drags, as I recently found out.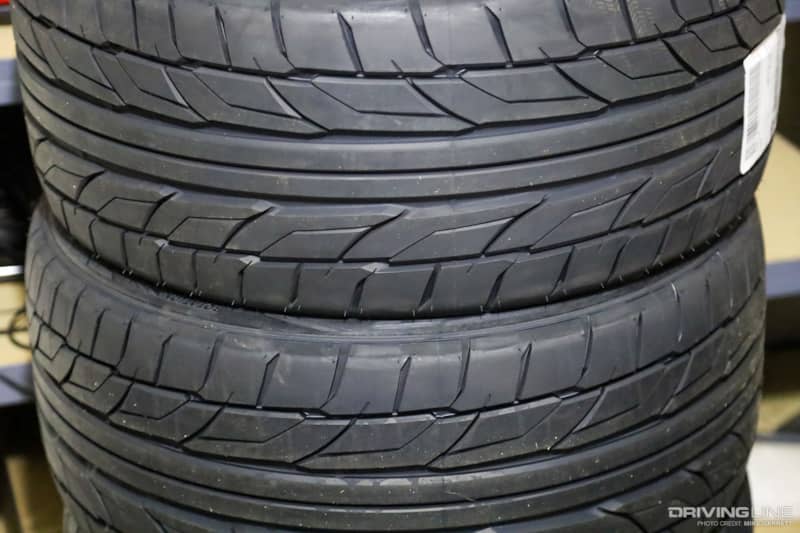 RTR parts have always been designed with a great blend of aesthetics and performance in mind, and when combined with the proven tire setup it was easy to see why RTR has relied on this wheel setup on so many cars.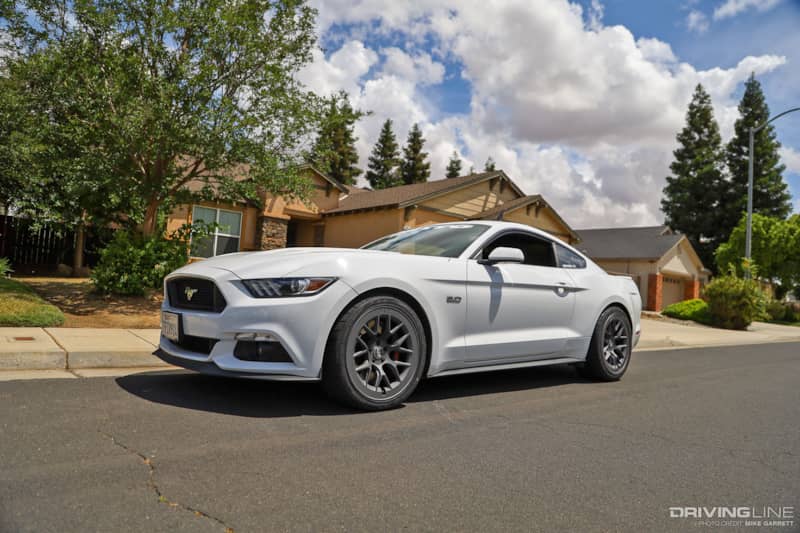 Fitting this RTR Aero 7 and NT555 G2 setup to my S550 may have been one of the easiest and most effective car upgrades I've ever done.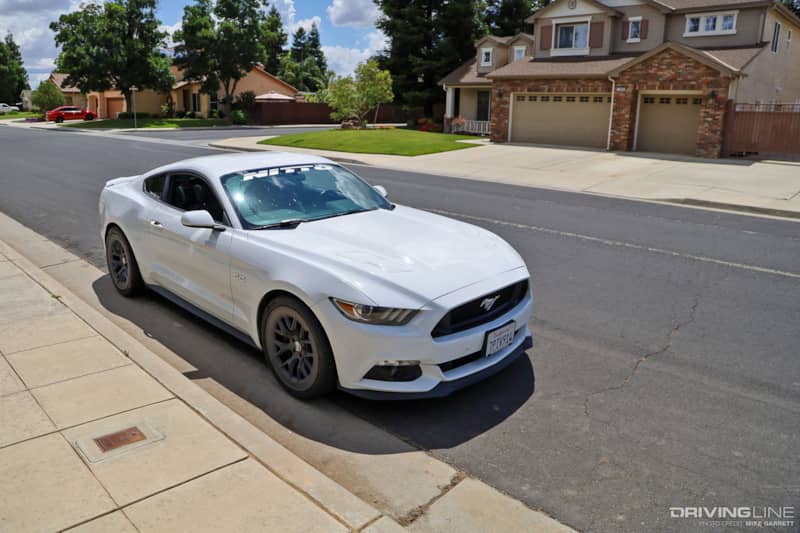 It's a perfect start of a new chapter for a Mustang GT that had somehow managed to stay stock for the first five years of its life.
Stay tuned for plenty more as the upgrades and fun continue.
And, if you'd like to see how things went during my first trip to the dragstrip in this car, check out our Driver Battle video here.