Drag Racing 101: Five Things I Learned During my First Time at the Track
As you may have seen on our YouTube channel (click here to watch the video), I recently had the chance to take part in one of Driving Line's Driver Battle videos with my 2016 Ford Mustang GT.
It was a highly enjoyable experience, and despite being involved in the automotive hobby for most of my life, this was my first time actually racing my car at an official drag strip.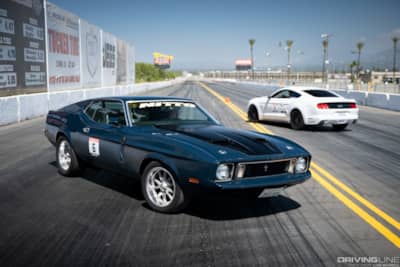 I'd photographed and written about countless drag events over the years and driven my own cars at both autocross events and open track days, but getting out to the drag strip (and battling our own Greg Friend in his '73 Mustang) was an entirely new experience for me.
Here are five things I learned:
1. Not as Simple as it Looks
From an outsider's perspective drag racing looks quite easy. You just wait for the light to turn green and stomp on the gas right? Trust me, it's all easier said than done. 
We've all seen the guy show up at the drags in what should be a really fast car only to get embarrassed because he doesn't know how to drive it. And, after trying it myself, it's easy to see why that happens.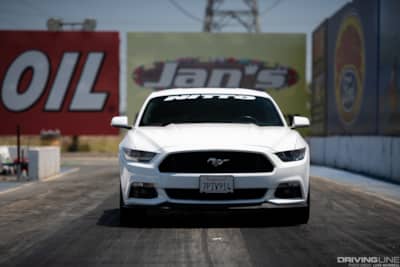 Even compared to other driving events I've done, with such short window to get things right, even the tiniest mistake can be amplified by the time you pass through the traps.
2. Traction Control? Launch Control? What are Those?
This part is going to depend heavily on what kind of car you are driving, but a modern performance car is likely going to give you a number of options when it comes getting off the line.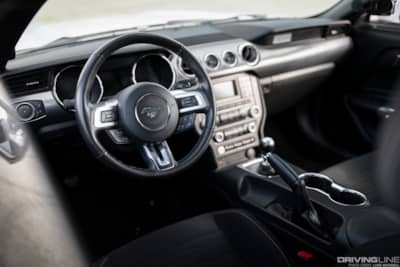 Traction control on? Traction control off? A lot this will depend on how advanced your car's traction control is. A lot of older system will simply cut power and kill all of your momentum, while newer more optimized systems can actually do quite well.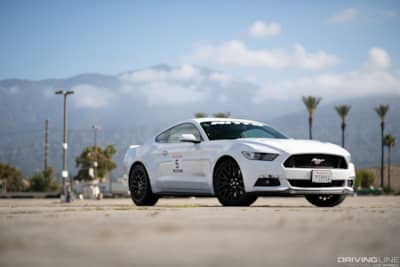 Launch control is another option you'll find on lots of modern performance cars and it's also equipped on my Mustang. However, being a manual transmission using launch control isn't quite as easy as setting it up and letting the car do its thing.
3. Stick Shift Adventures
There's no getting around it. Manual transmissions are fun—and easily my preferred option in an enthusiast vehicle. However, trying to maximize performance at the drag strip with a manual is always going to require some extra work.
In my case, I decided to go with traction control off but didn't use launch control. Feathering the clutch seemed to work as I managed wheelspin off the line the old fashioned way. Fortunately, the sticky surface of the track combined with traction from the Nitto NT555 G2 tires out back gave me no issues keeping the car straight down the track.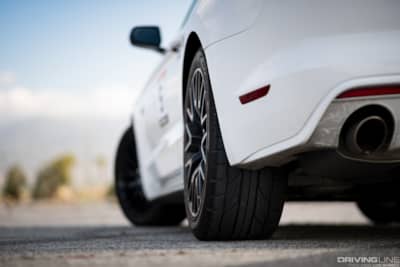 Yes, it might be more of a challenge when compared to driving an automatic, but banging gears down the track was just as rewarding as I'd hoped.
4. Practice Makes Perfect
This one is a no-brainer, but it's all about seat time. If there's one unfortunate thing about taking your car to the drags its having to spend most of your time in the staging lanes.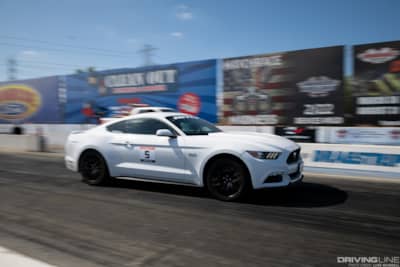 The best drag strip outing is one where you get as many runs as possible, giving you a lot more opportunity to hone your technique. Perhaps more so than other type of motorsports, just one fraction-of-a-second screw-up can basically ruin your entire run, and having to wait hours to get another shot can be tough.
Fortunately, on this particular day we were given ample time to practice, and by the time the "money run" came I felt reasonably confident in my ability to get my Mustang down the track.
5. The ET Isn't Everything
Remember what I said about drag racing being more complicated than it looks? Well, during our Driver Battle I ended up spending most of my practice time familiarizing myself with the car, and honing my techniques to get off the line quickly and easily—dropping my overall ET with each run feeling pretty good about myself.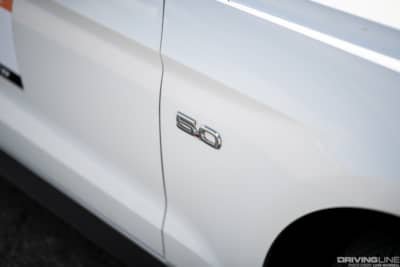 However, I'd soon find out that I overlooked one critically important part of drag racing—reaction time. When one talks about a car's elapsed time, the timing doesn't start until the car starts rolling.
But when you are racing someone heads up as we did in our Driver Battle, it's crucial that you time the lights right and get your car rolling as quickly as possible. Because THAT part very much counts for the overall race.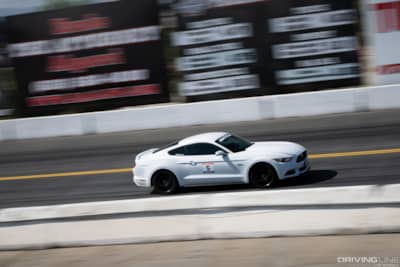 Lost in my own concentration over trying to get a smooth and efficient launch, and still in my "practice" mindset, I overlooked the crucial reaction time, which can make or break a heads up race.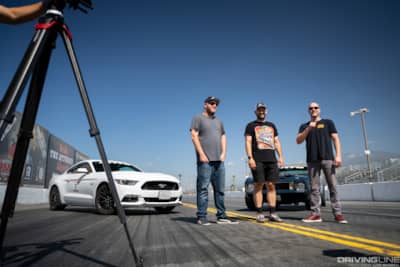 If you haven't yet watched it, you can check out the video itself to see how things ended up. I will say that after my little taste of the drag racing spotlight, I may be hooked.
Now that I've got a fresh set of RTR wheels and some meatier NT555 G2 rubber under the fenders I can't wait to get back out there and try again.