Back to its Roots? The Off-Road Oriented 2023 Nissan Pathfinder Rock Creek Gets Adventurous
There are few SUV nameplates in North America with a more up and down history than the Nissan Pathfinder. It launched as an SUV version of the Nissan Hardbody pickup in the 1980s, and continued on as Nissan's alternative to the popular 4Runner.
But then in 2013 the Pathfinder departed from its body-on-frame 4x4 roots and became a car-based unibody crossover aimed more at the Honda Pilot or Toyota Highlander buyer rather than an off-road enthusiast. It also had styling that was anything but rugged.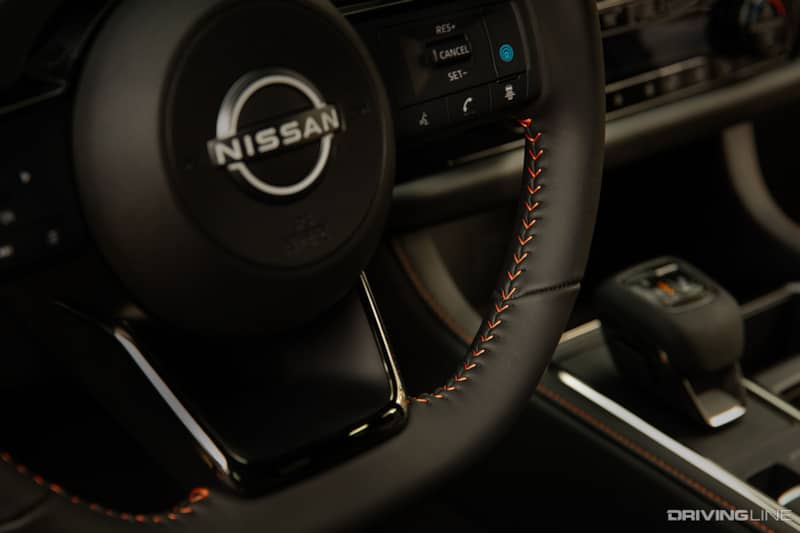 Last year, in an attempt, to get some of its mojo back, Nissan introduced the new 2022 Pathfinder. And while it was still a three-row Crossover, it got a much more aggressive exterior, an updated cabin and a new nine-speed automatic transmission to replace the previous CVT.
Nissan also positioned to the new Pathfinder as being a lot more off-road capable than the old one, and now they've taken things even further with a new "Rock Creek" trim for the 2023 model year.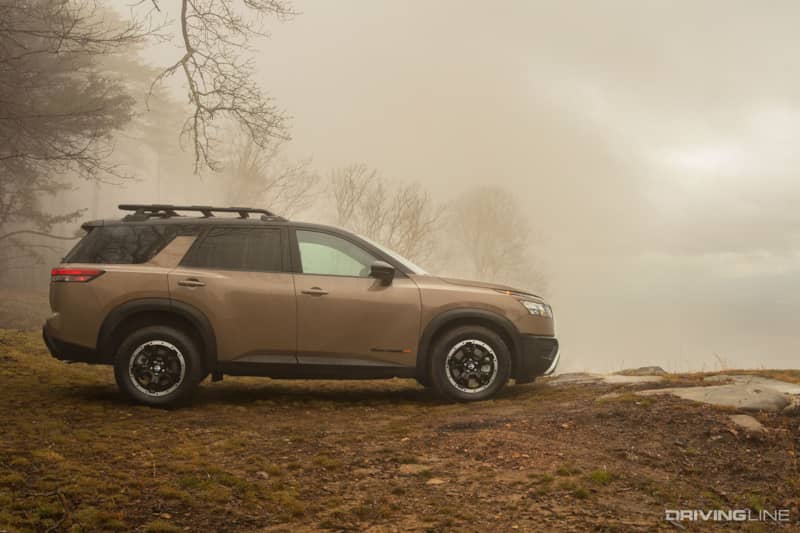 The Pathfinder Rock Creek is aimed at other off-road oriented crossover lines like Subaru's Wilderness or Honda's TrailSport, and it's sporting a number of upgrades over the existing Pathfinder to make it more trail capable.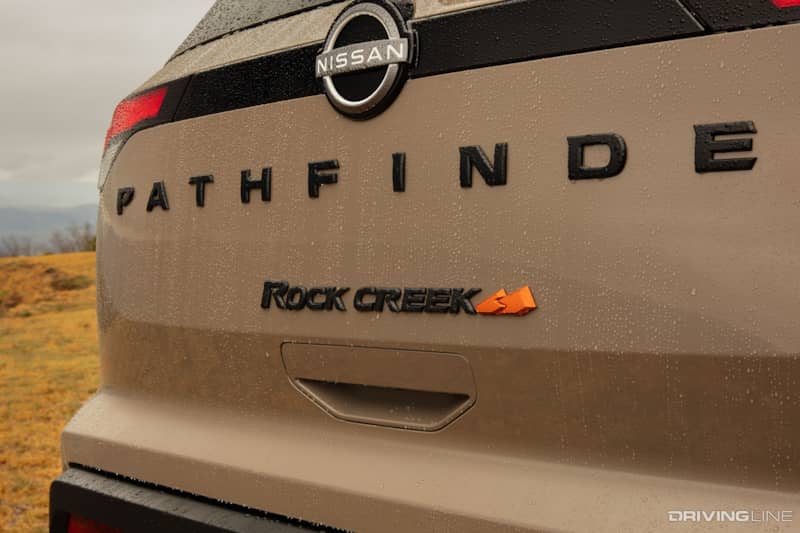 It starts with an off-road tuned suspension that provides a 5/8" lift over the standard Pathfinder along with new 18-inch beadlock style wheels and all-terrain tires.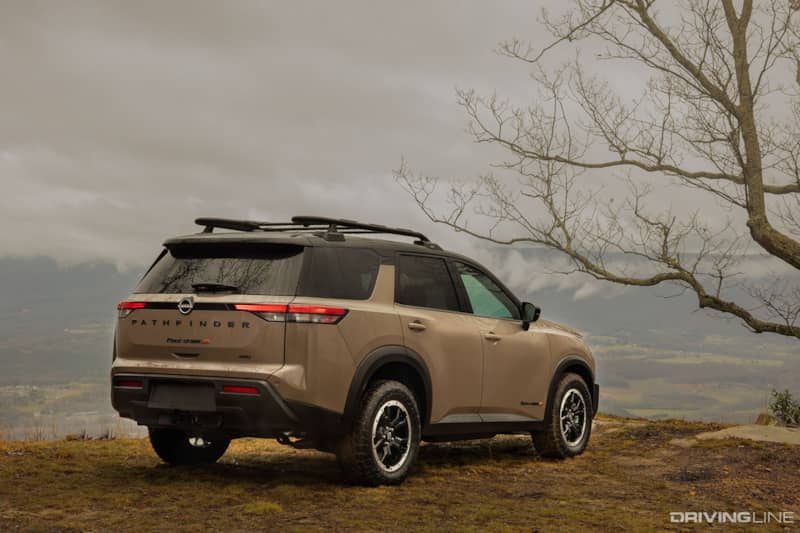 There's also a new front fascia to distinguish it from the normal Pathfinder, and Rock Creek branding throughout—including inside the cabin where you'll find new upholstery set off by orange contrast stitching.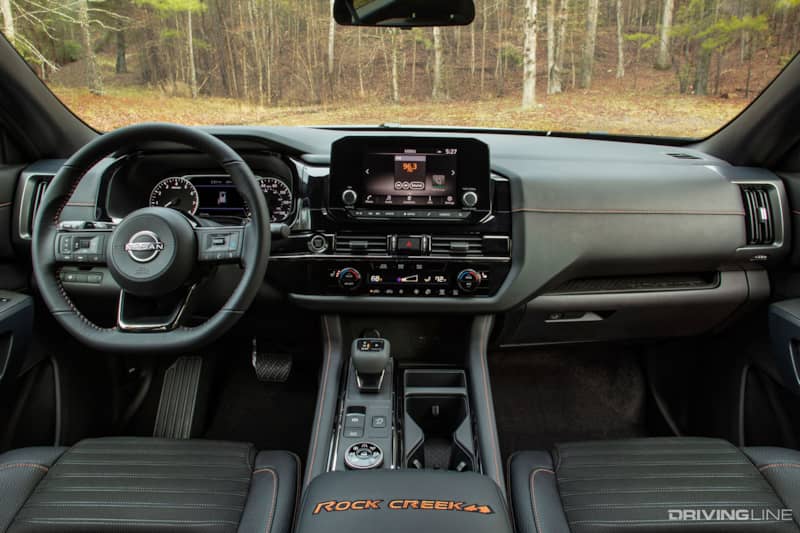 Up top sits a standard tubular roof rack, and the Rock Creek also comes standard with a tow package that's good for pulling up to 6,000 pounds.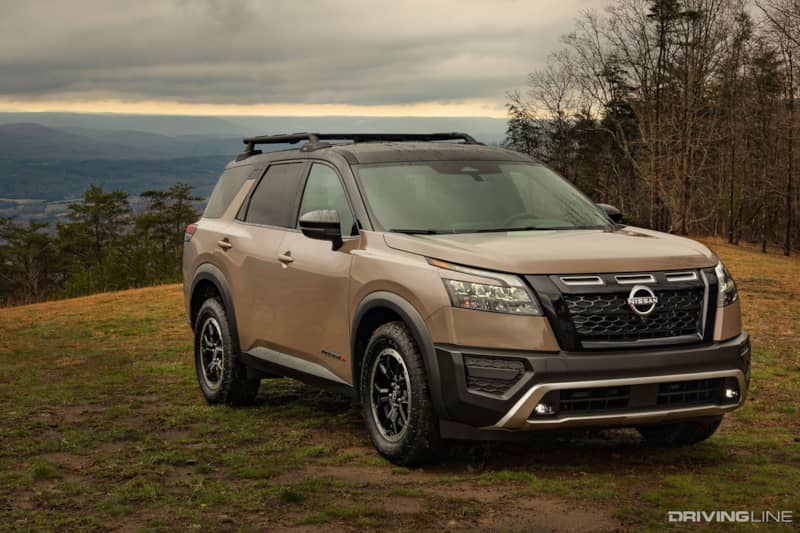 It even gets a boost under the hood, where a new fuel map raises output of its 3.5L V6 to 295hp and 270 pound feet of torque, compared to 284 and 259 in other Pathfinders.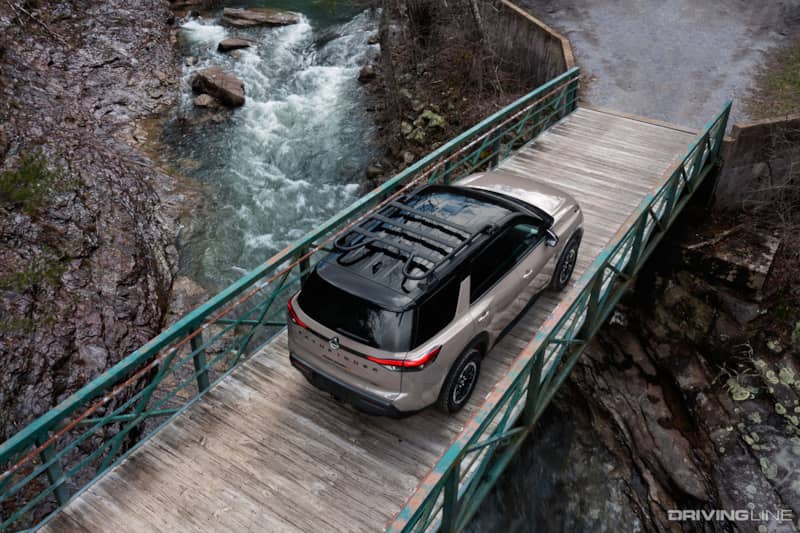 Nissan hasn't announced pricing info for the Pathfinder Rock Creek, but we'll know sometime before the SUV starts arriving in dealerships in late summer.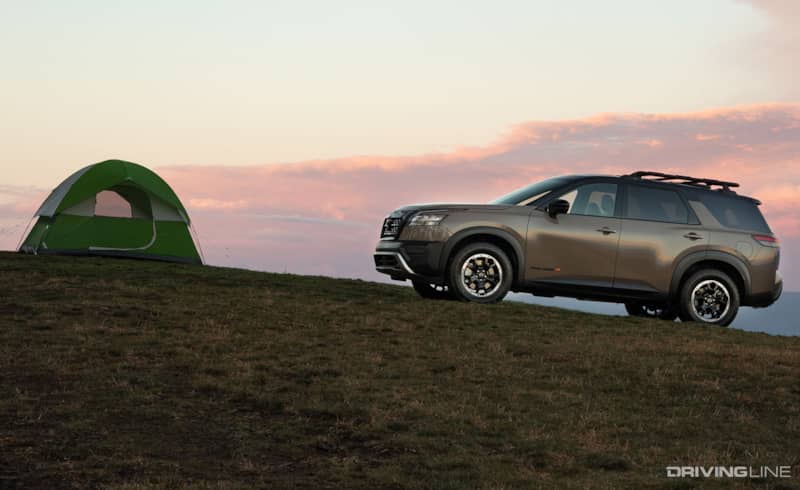 At first glance the Pathfinder Rock Creek looks like it'll be a worthy entry into the "rugged" crossover market even if it's not quite the full return to 4x4 glory some Nissan fans have been longing for.