Best Tires to Increase Fuel Efficiency?
Gas prices are painfully high once again. It's a trend that we fear won't be going away any time soon. For truck and SUV owners, the pain at the pump is worse than others. While there are countless upgrades and plug-in devices that claim to increase fuel efficiency, rarely do they amount to much improvement. However, there is actually a very proven way to help with efficiency and power- your tires.
According to the Department of Energy, up to 30 percent of your vehicle's fuel consumption is related to your vehicle's tires. While minor changes, such as maintaining proper air pressure, can make a notable difference in fuel consumption, there are other factors to consider. In this article, we'll dive into the tire details that impact your fuel efficiency and things to consider before upgrading to a new set of treads under your vehicle.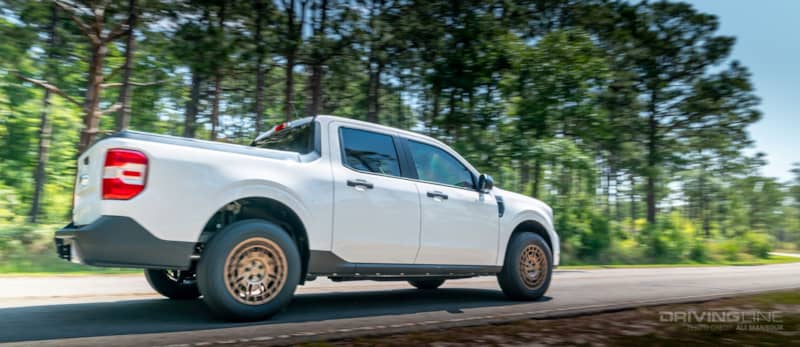 Rolling Resistance
To maximize efficiency, you will need to reduce rolling resistance. While air pressure plays a significant role in this equation, so will your tire's tread pattern. Quite simply, the more aggressive your tread pattern, the more resistance. While modern mud-terrain tires have come a long way in noise and on-road comfort, the larger tread block spacing equates to increased resistance on the road. If you are chasing maximum fuel efficiency, avoid mud-terrain tires.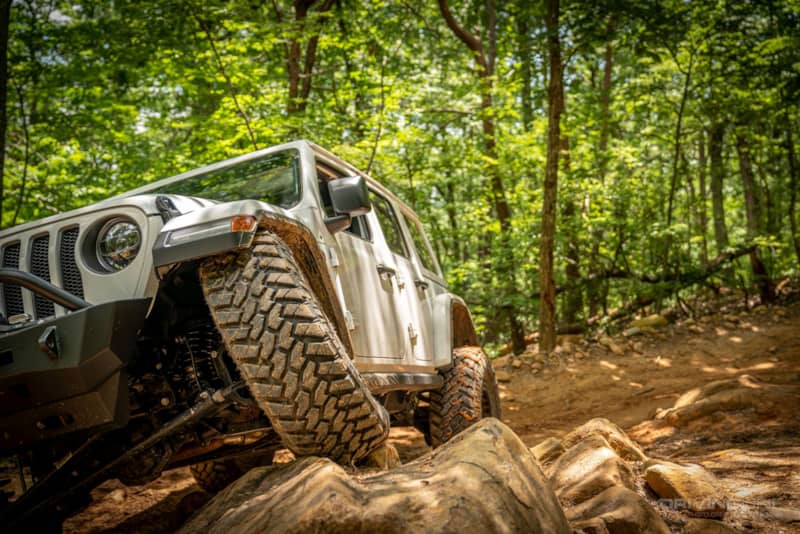 Tire Weight
The lighter the tire, the easier it will be for your vehicle to move it down the road. This is why you want to make sure you check just how heavy the tire is before committing to a purchase. Something like this Recon Grappler A/T is 10 pounds lighter than a traditional mud-terrain tire offered in the same size. This weight difference makes a measured difference in fuel consumption.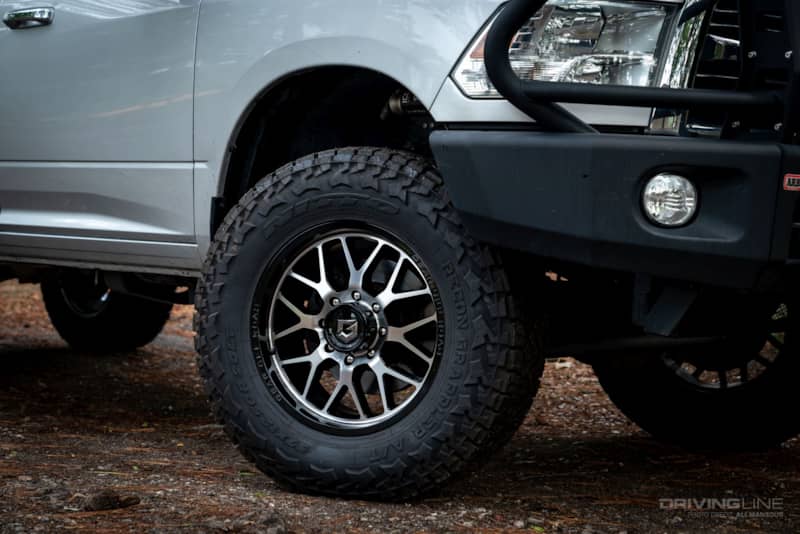 Highway Radial
The most fuel-efficient tire is one that's designed to never leave the tarmac. A good example of this is the Dura Grappler from Nitto Tire. With a tread pattern that doesn't need to battle off-road conditions, you won't sacrifice on-road efficiency. Tighter tread block spacing is ideal for reduced rolling resistance and indicates minimal road noise. The trade off with any highway-centric tread pattern is reduced off-road performance.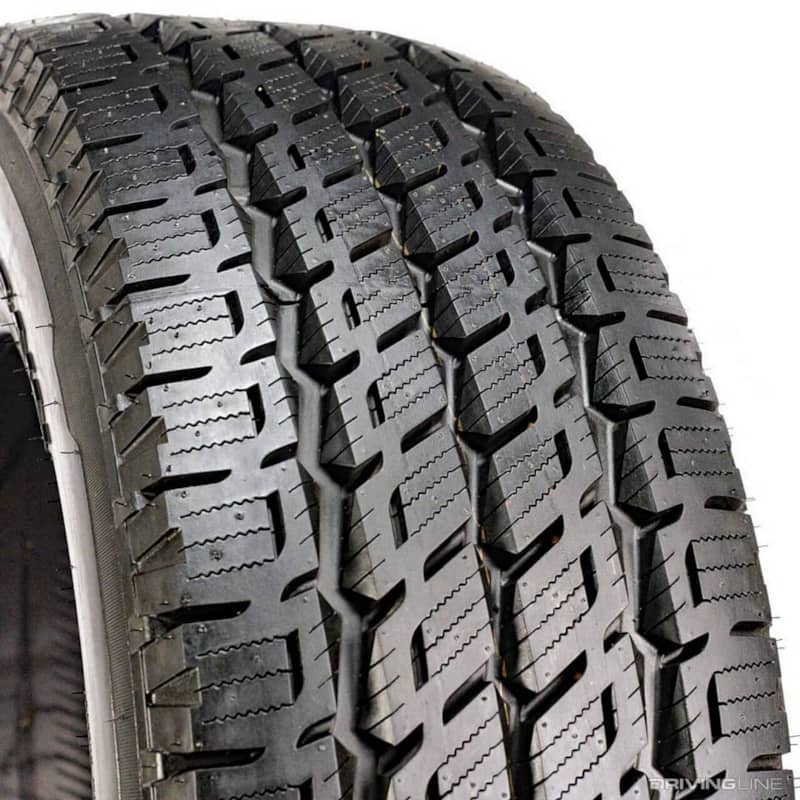 All-Terrains
If you need some element of off-road performance or want to retain a bit more of an aggressive look, an all-terrain tire is a great option. Tires such as the Terra Grappler G2 are known to go the distance on the road, while still offering enough versatility that you can count on traction for light duty off-roading. An all-terrain will still have more rolling resistance over a highway radial, but the tradeoff isn't as extreme as jumping to a mud-terrain tire.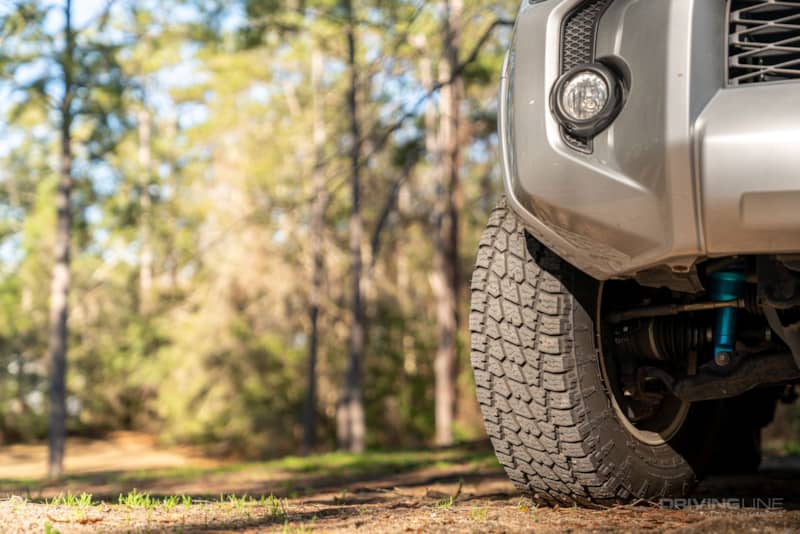 Load Ratings
Just as important as the tire's weight is its load rating. Not only do you need to make sure the tire is engineered to manage the weight of your vehicle, but you also need to be mindful that some tires might be too much for your truck. This is why you will often find standard load and Light Truck load rated tires. The standard load (or hard metric as they are sometimes called) tires are lighter and usually have a touch-less tread depth over LT tires. So long as you don't need the heavier and more durable carcass of the LT, go with standard load. It will save you money at the pump and ride a bit smoother over the LT.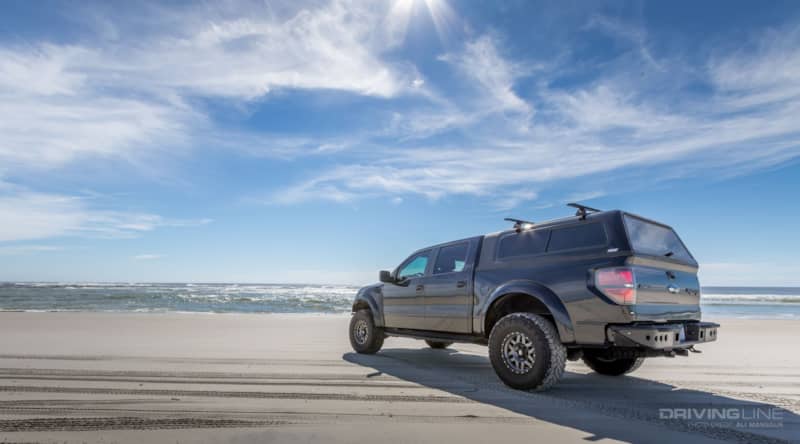 Air Pressure
No matter what the tread pattern, maintaining proper air pressure in your tires is critical when searching for those extra MPG's. The right air pressure is going to vary from vehicle to vehicle, but one word of warning is to not over inflate the tire. Not only is it dangerous, but it can cause your tire to crown. This means you'll wear the center of the tread more rapidly. Adjusting air pressure is easy. It's worth taking the time to find the right pressure range that delivers you the best ride quality, performance, and of course, fuel economy.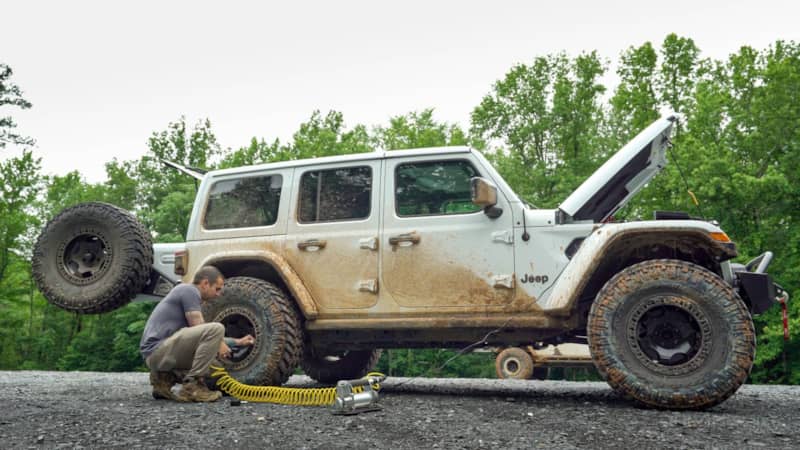 Segment Specific Tires
Tire manufacturers are no longer making one-size-fits-all tire solutions. In fact, we've seen more segment-specific tires come out in the past few years than in the decades previous. A notable example of this is the Nomad Grappler. It's a crossover-specific all-terrain tire that's actually engineered for lighter weight vehicles, such as the Ford Maverick. The idea is to create a tire that is exactly what the vehicle needs, so it's not overly heavy or not properly load rated.