Celebration at the 2016 ULTRA4 Finals
The 2016 Ultra4 season culminated with the 4 Wheel Parts Nitto National Championship race at Wild West Motorsports park outside Reno, Nevada. This season has been one of growth and plenty of surprises in all of the Ultra4 classes including Unlimited 4400, Legends 4800, Stock 4600, Modified 4500 and UTVs. This Nationals race was no exception.
In the 4400 Class it was Erik Miller who headed into the weekend as reigning King of The Hammers and points leader, but it was Jason Scherer who raced for a podium position for the weekend and thus secured the National Championship title for 2016.
Since unveiling his new car at MetalCloak Stampede in 2014, Scherer has had his ups and downs; while the redesigned chassis has given great performance, various issues kept him from the top. In 2016, he's finished consistently well, with the car finally taking first recently at the 2016 Fallon 250 race. Scherer came into this final race with a calculated driving style, saying, "We knew if we wanted to win the championship we had to go out there and play a smart race and not make any mistakes… It's literally a dream come true."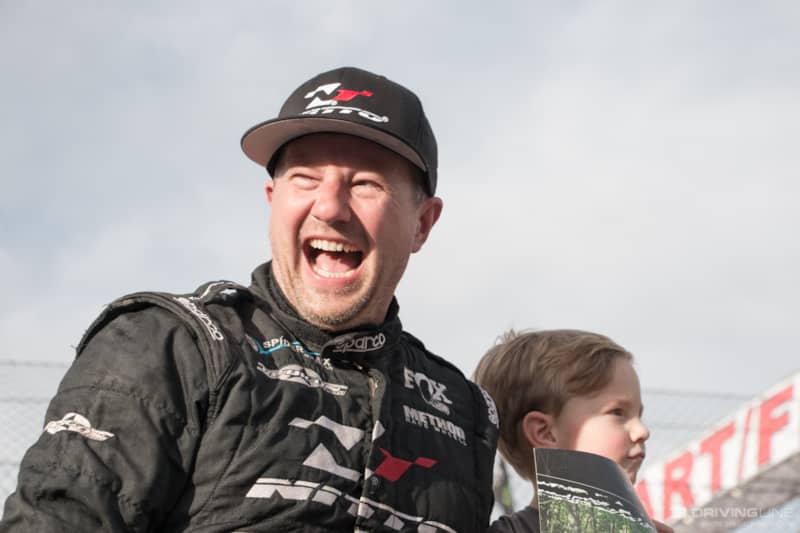 While it was Scherer who secured the National Championship, this final race gave the first place win to Gary Ferravanti Sr. We've seen Ferravanti in the front at a number of races, with Nationals being the first win for him, saying that his car "finally stayed together." The crowd at Wild West Motorsports Park joined in the podium celebration, joined by JP Gomez in second and Scherer in third.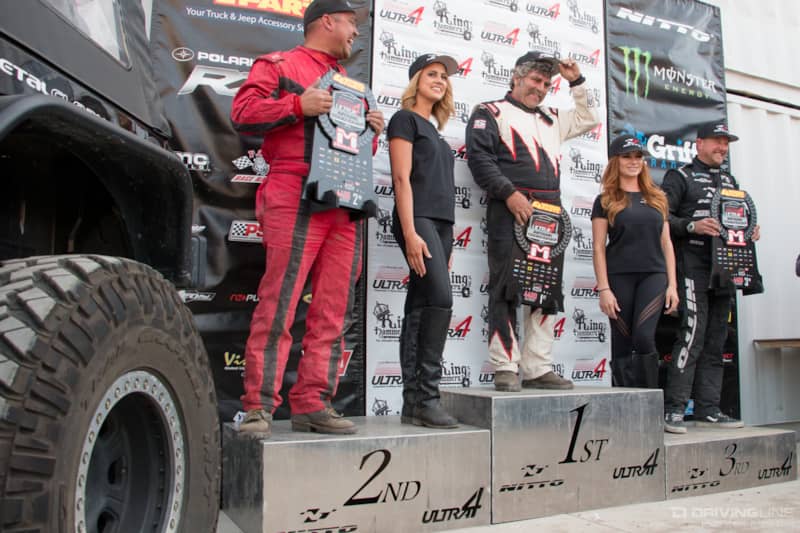 The closing banquet celebration saw winners for 2016 4WD Hardware Eastern Regional Series, Trail-Gear Western Regional Series and the Nitto National Championship winners awarded as well as Sportsman and Rookie of the Year. Congratulations to the many racers who continuously give their best into racing and push boundaries of what a vehicle can accomplish.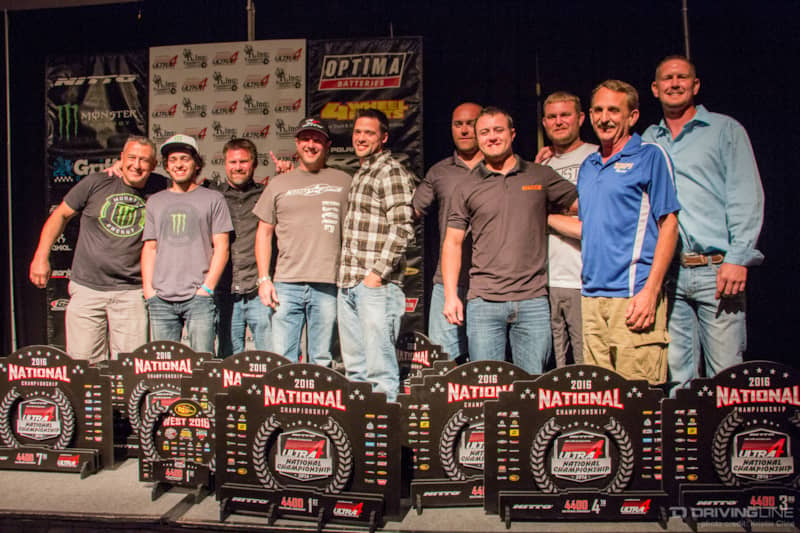 Driving Line will be bringing full race recaps and galleries in the coming days, but we didn't want to wait to celebrate the 2016 National Championship winners!
Catch the full 2016 race recaps here: