Coil Spacers or Coil Springs? Which Jeep Gladiator Lift is Better and Why.
One of the best features of the 2020 and newer Jeep Gladiator is the fact that it comes with coil springs at all four corners. Not only does this multilink suspension design work great on-road and off, but it's also very easy to modify. With large fenders placed on the Jeep from the factory, it only requires a small amount of lift to move up tire sizes. Given so little lift is needed, we've seen an increased offering in spacer lifts from nearly every suspension manufacturer.
Aside from being considerably less expensive when compared to a full replacement set of coil springs, there are a few notable advantages to a spacer lift. However, that's not to say that they are better than investing in a new set of coils for your JT. Much of it will depend on how you intend to use your Jeep and the build goals you have in mind.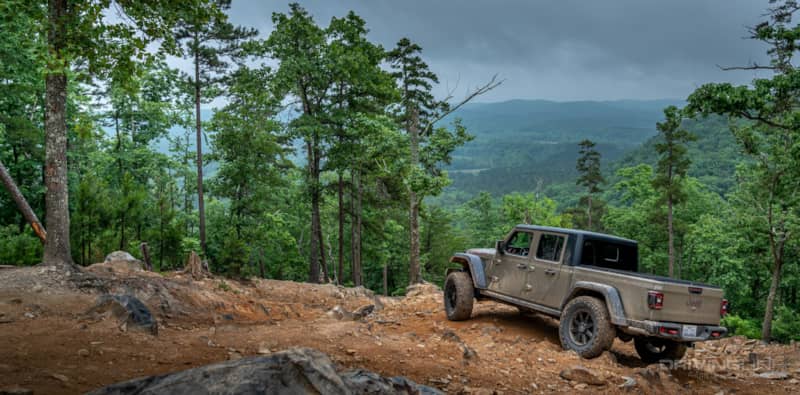 Spacer Basics
Polyurethane used to be the industry standard for coil spacers. These days, you'll find those, along with steel, aluminum, and plastic. Poly spacers can break down over time and you do run the risk of steel spacers rusting. In general, spacers will be 2.5 inches or less in overall height. We've seen spacer kits that are designed to work on top of and below the coil spring.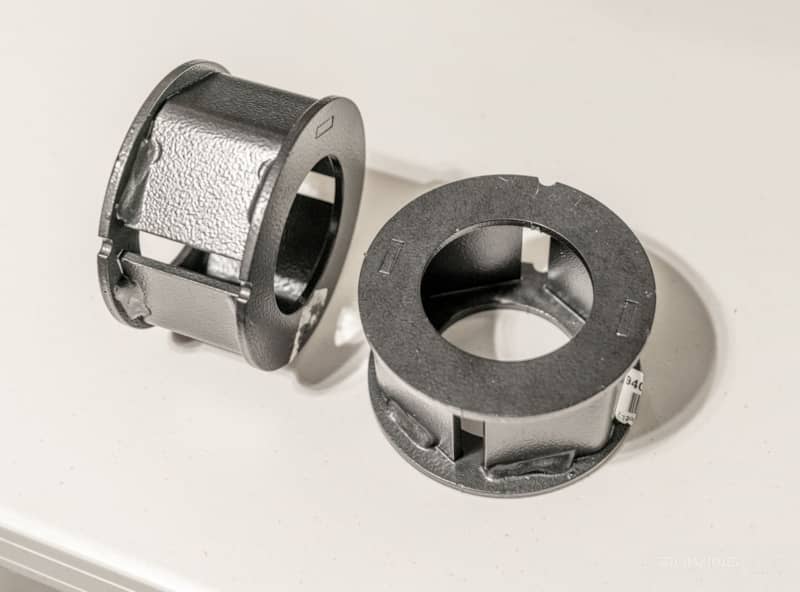 Spacer Pros
A spacer is simply going to lift the vehicle the exact amount of the height of the spacer. This removes the guess work of trying to factor in spring rates and true lift heights (which vary between suspension manufacturers). If you like the factory ride quality, but want to increase the lift height, a spacer lift is a great option.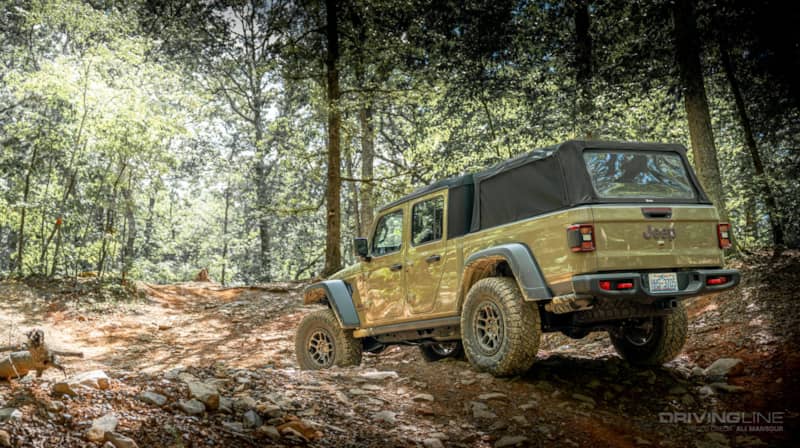 Spacer Cons
Coil spacers give you lift but won't do anything to improve suspension travel or compensate for an additional upgrades done to the Jeep. When you add on things such as a winch front bumper and bed rack, you start to veer outside of what the factory springs and shock valving were designed for. Opting for aftermarket shocks will help with this, but you will still be somewhat limited by the stock coil spring rate.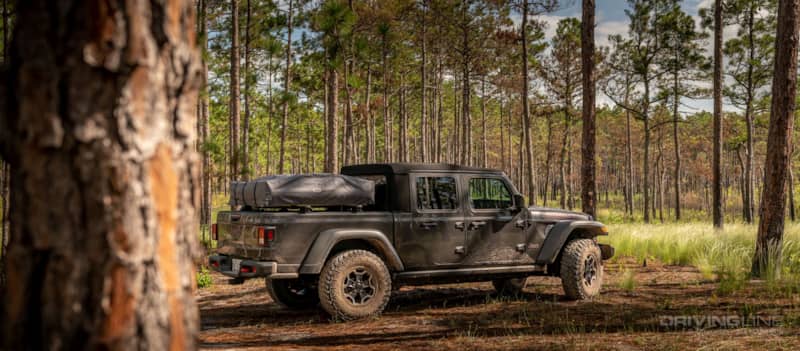 Spring Pros
While there are many spring types and rates, the big thing to note here is that most aftermarket springs are designed to increase suspension travel and improve off-road performance. They will typically also present an increase in spring rate, which will compensate for additional upgrades, such as bed racks, armor, and so on.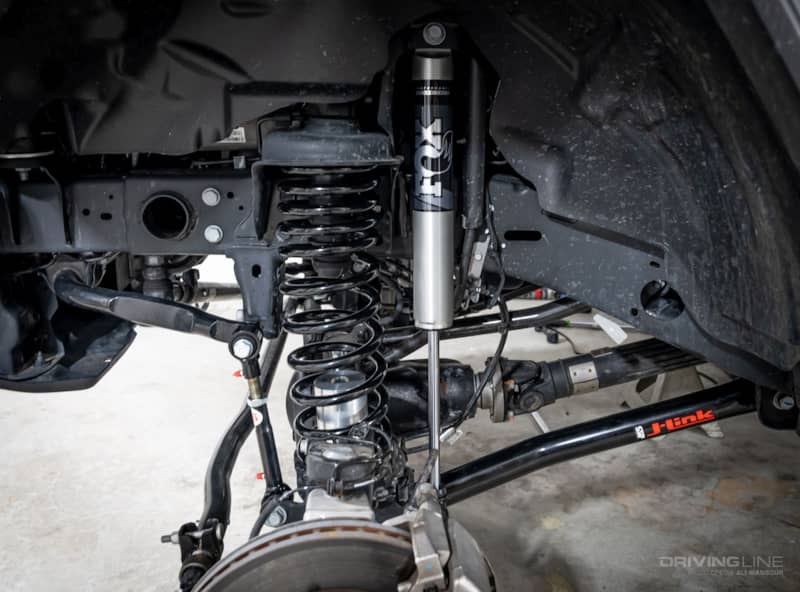 Spring Cons
One of the biggest challenges with aftermarket coil springs is the fact that lift heights and spring rates can vary wildly from one manufacturer to the next. This means that you might get more or sometimes less advertised lift from a coil. It also means you run the risk of an increased spring rate, which can drastically change your ride quality for the better or worse.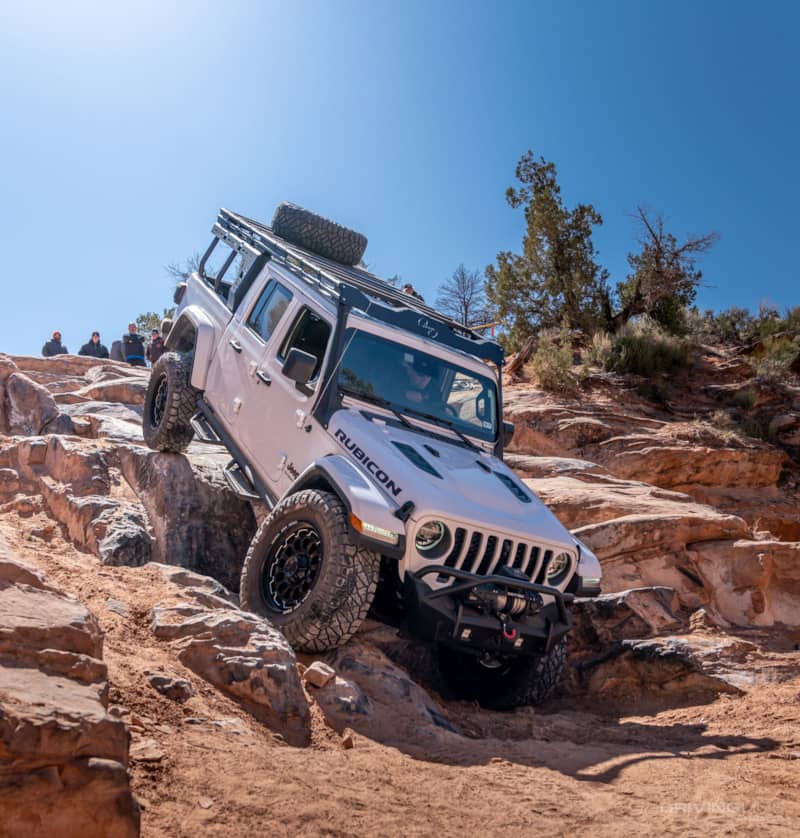 "I Just Want To Run 37's On MY Rubicon."
The coil spacer versus coil spring debate seems to be the most active topic for Rubicon Gladiator owners simply looking to upgrade to a 37-inch-tall tire. So, here's the absolute cheapest way to run a true-to-size 37x12.50R17, such as a Nitto Trail Grappler, and still be able to off-road. Up front, you will need a 1.5-inch TeraFlex leveling kit. This kit will come include a 1-inch bump stop landing pad and a 1-inch and ½-inch spacer. We prefer the stance with just the 1-inch spacer. We've tested this setup extensively, which you can watch our video on here.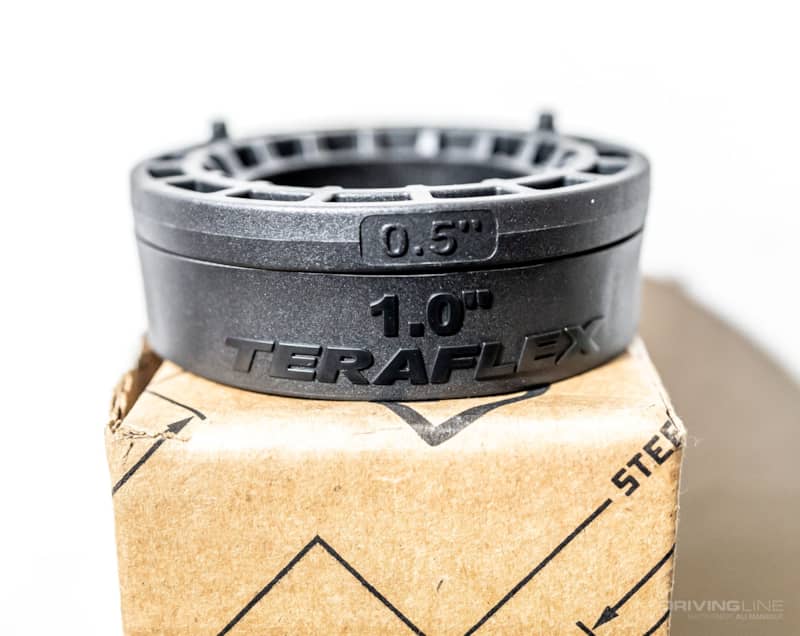 Rear Lift
If you want to keep more of the factory rake, we recommend pairing the TeraFlex kit with a Daystar ¾-inch rear spacer. The key to making this budget lift work is that you'll need to run a wheel with 4.75 inches of backspacing or higher. The more the backspacing on the wheel, the more the tire will stay tucked under the fender of the Jeep. Yes, you still may occasionally experience minor rubbing on the inside of the plastic flare off-road, but this is a very usable setup.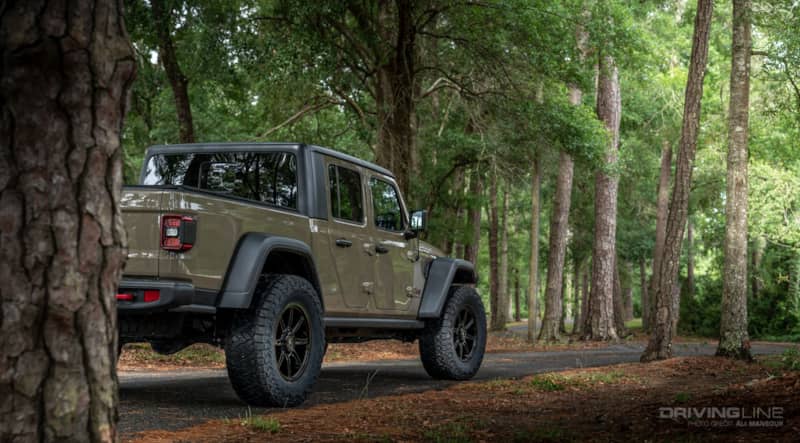 Off-Roading
If you are looking to tackle serious trails with your Gladiator, there is no question that a coil spring lift is the better option. The increased suspension travel and change of spring rate for the Gladiator platform will make a sizable difference on the trail. Of course, no matter if you go with a spring or a coil spacer, pairing the lift with a quality shock upgrade is also important to optimize the suspension performance.