Custom Dirt Slaying Lamborghini Huracan, Because Why Not?
Story By Mark Masker
Photos By
Every Lamborghini I've ever taken off-road was made by Hot Wheels. At least, until the dog got a hold of it. Canine teeth are death to toy cars. Hopefully this full-size take on Lambo off-roading by B is for Build Team doesn't have that issue. If it does, I'd be scared of the dog big enough to chew on it.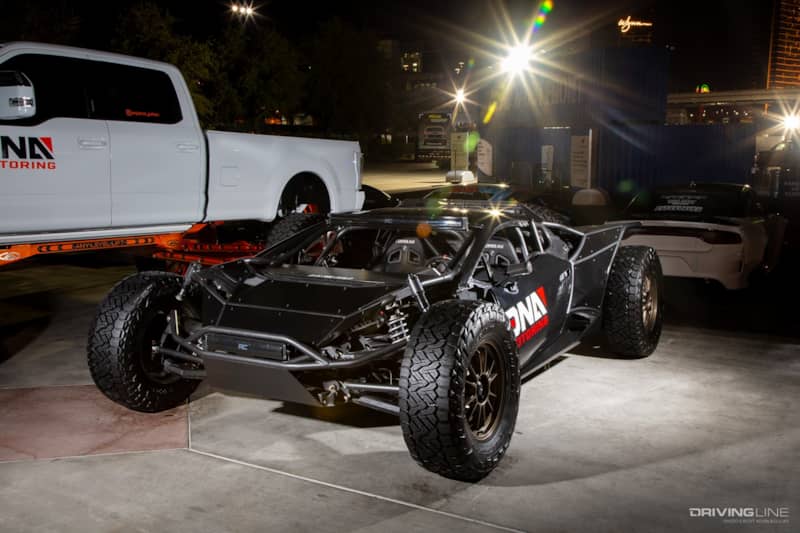 B is for Build centers around Chris Steinbacher, an automotive YouTuber/influencer who's been involved with the automotive industry for about six years now. That's enough time to have some feel for the industry, not enough to be jaded by what everyone else considers to be "right." Which, of course, frees him to be "wrong" from time to time. Not mistaken, like Custer was wrong at the Little Bighorn. This is wrong along the lines of how big record labels poo-pooed punk rock and gangsta rap during their infancies: something you look at and think, "But… but… but why would you do that?" The answer to which is the same as it's always been every time anyone turns one vehicle into its polar opposite: "Because I can."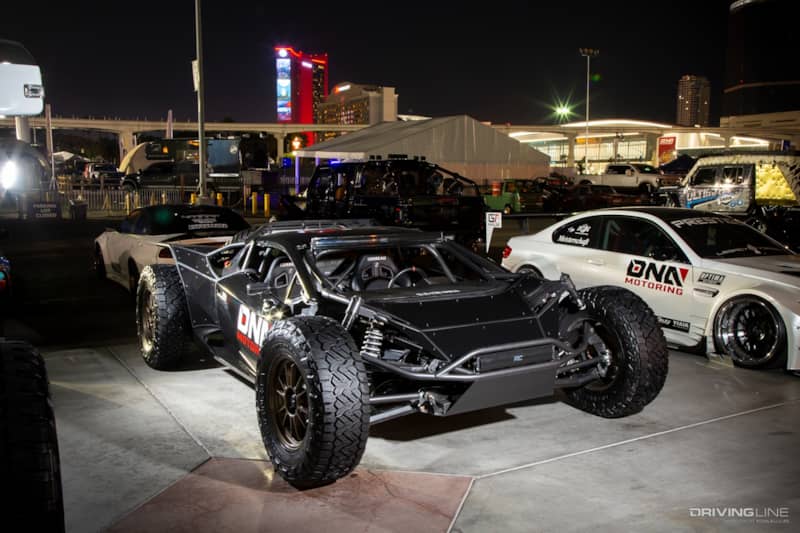 Obviously, this custom creation came about from a salvage car. I don't think any of us has ever met a Lambo owner drunk enough to let a shop turn their extremely pricey sports car into an angry dirt mutant, albeit one that revs with a passionate Italian accent. "In early 2020 we were walking the yard at Mullins Autoparts in Ilinois and we saw this bare chassis that had been parted out," Chris recounts. "I talked with the guys at Mullins and said 'I could probably build something pretty awesome from this' and they said, 'If you want to make it into something cool, it's all yours' and sponsored me with the chassis."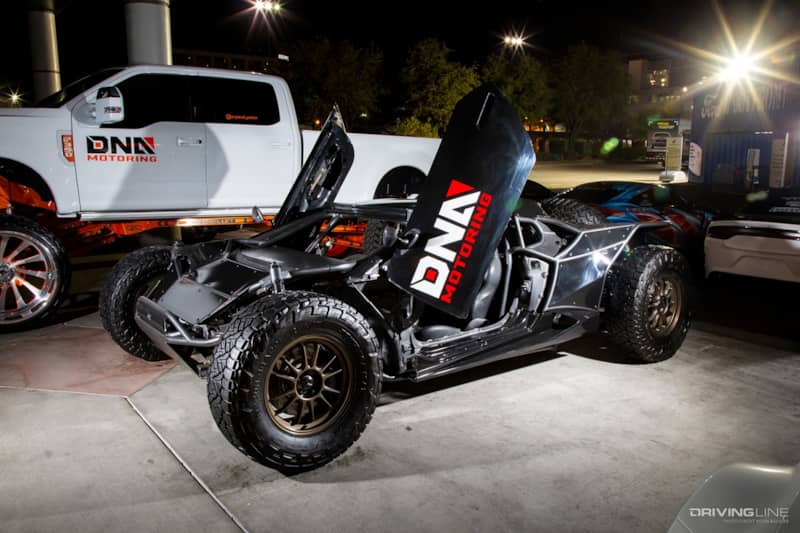 But what to make? Since coolness was a condition of the deal, a station wagon or crossover was out. The team put some thought into what to do with the Lambo bones now that they had them. Stock Lamborghini parts aren't exactly wallet-friendly, so that steered B is for Build toward a blend of mods that were far more economical or scratch-built. Enter the world of off-roading.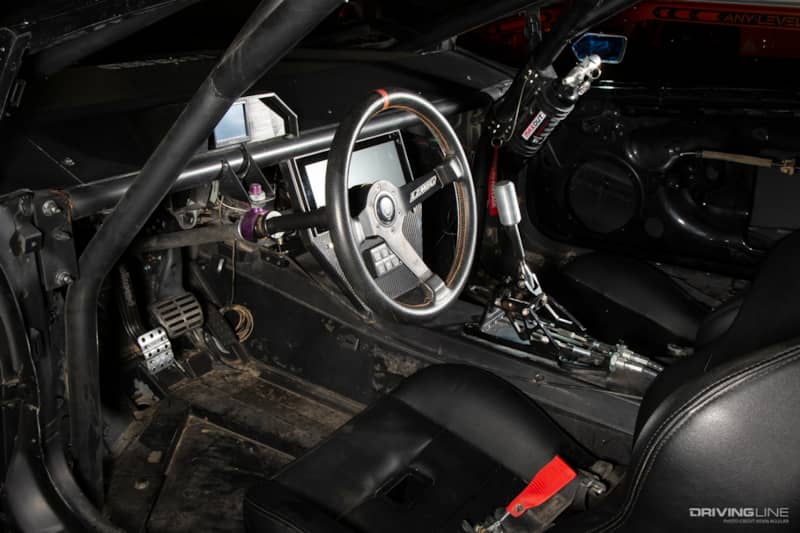 And with it, Sam Emerson. He's an automotive engineer with plenty of experience in off-road builds. Chris' crew met with him and Sam 3-D scanned the chassis and engineered the suspension components, which as we all know are a big separation between driving the pavement and the dirt. From there the BIFB team welded up all the custom parts and took care of the drivetrain design. They also 3-D modeled the full exterior design as well.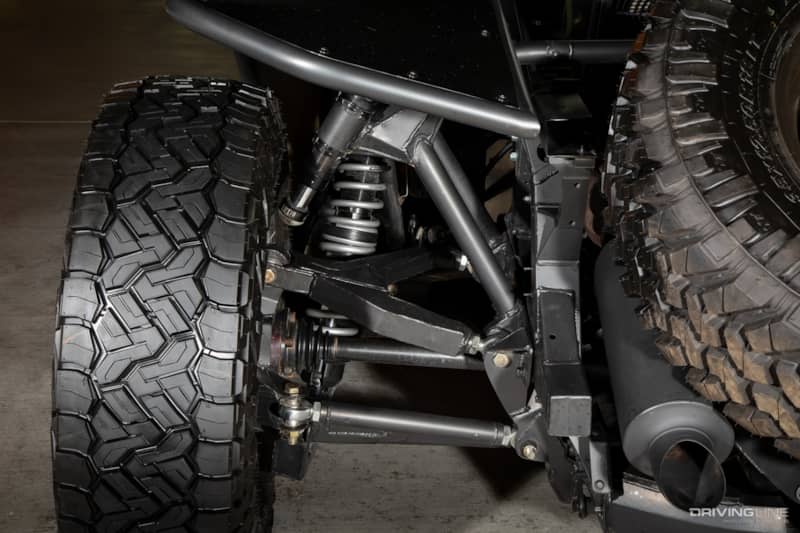 All of their work centered around said Huracan's skeleton, to which B is for Build added a 5.7L Chevy LS powerplant to get things going. Sam Emerson's experience took care of the huge challenge of getting the correct suspension rates but the valving fell to Chris and his team.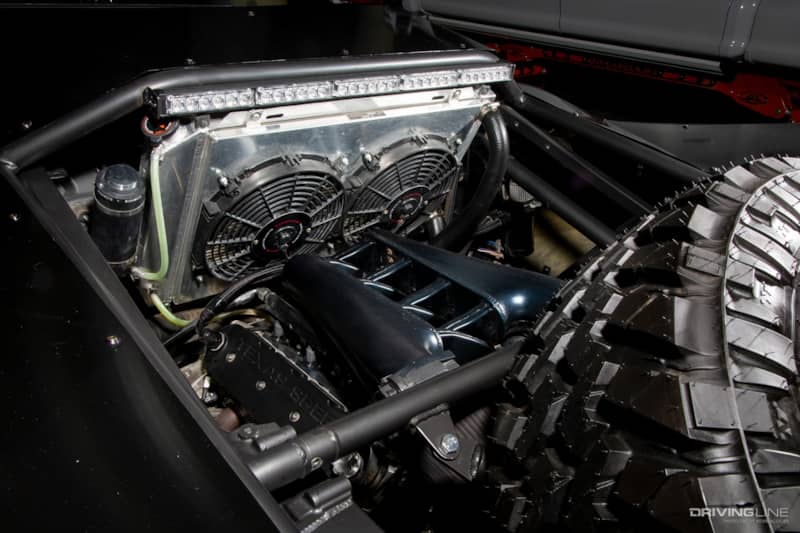 Getting the suspension and engine figured out gave B is for Build the foundation but driving the car would be a tad difficult without things like wheels and tires. Since they wanted to play in the dirt, they'd need a setup made for the job. To that end they chose Konig 18-inch  wheels with Nitto Tire Recon Grapplers (35x12.5-inch front, 37x12.5-inch rear). Come what may with a frame made for the road, you could be damn sure there'd be plenty of traction and durability on the wheels-and-tires side of the equation.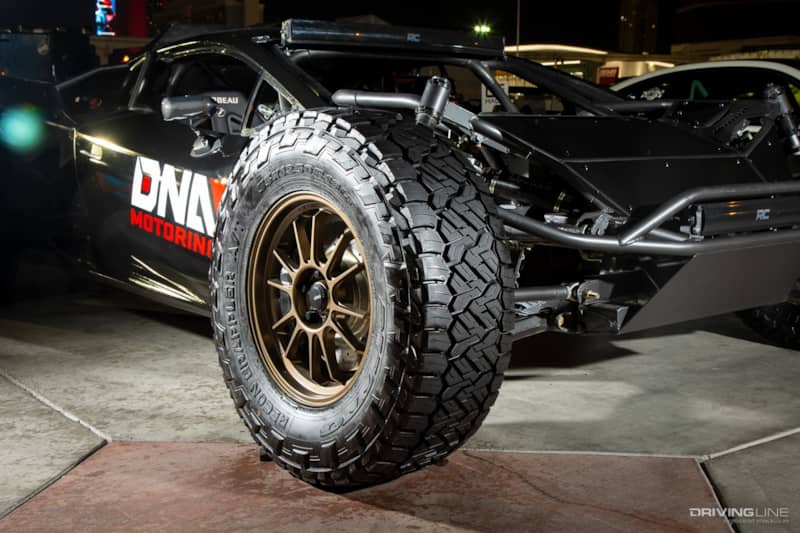 The overall build took eight months to bring to life. Since that time the Lambo-based off-roader has made leaps and bounds in the dirt world. No, really. It's taken its share of large jumps. "Jumping it at the Mint 400 track was pretty gnarly," Chris says. "Every large jump has sent us home with new goals and things to improve."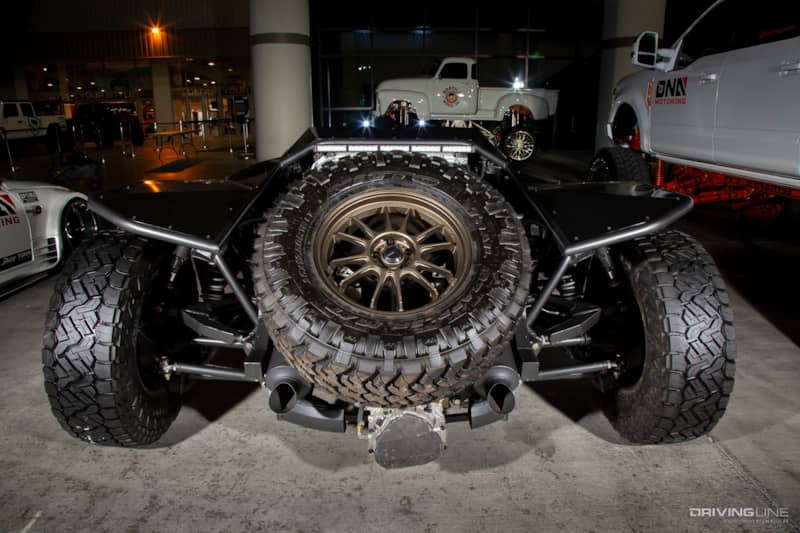 I can relate. Every off-road jump my considerably smaller Lamborghinis left me with new goals too. But my mom wasn't open to the idea of getting a different dog with a distaste for plastic.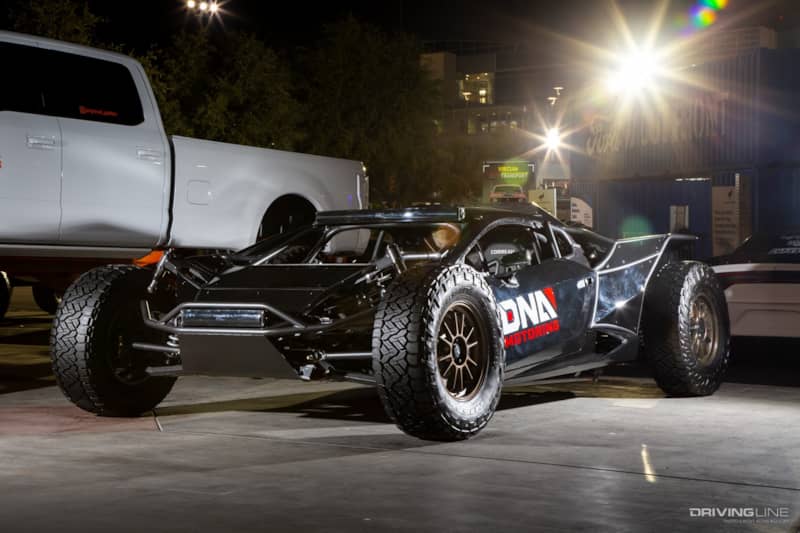 Hard Facts
| | |
| --- | --- |
| Owner: | Chris Steinbacher |
| Vehicle: | 2015 Lamborghini Huracan |
| Engine: | 2001 Chevrolet LS 5.7L |
| Transmission: | Graziano |
| Transfer Case: | Graziano |
| Axles(F/R): | B is for Build |
| Suspension: | Sam Emerson |
| Tires: | Nitto Recon Grappler 35x12.5-inch front, 37x12.5-inch rear |
| Wheels: | Konig 18-inch |
| Misc: | Interior and exterior by B is for Build |