CUV Playground: Exploring an Off-Road Park with the Toyota RAV4 Prime
Coming mainly from a background of street performance cars with the occasional track day or autocross event thrown in, I've always been intrigued by the idea of off-road parks.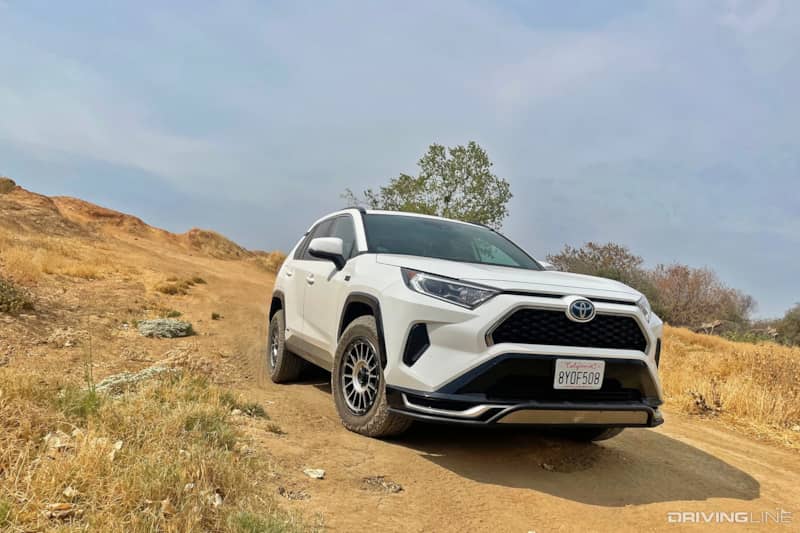 Suppose you want to safely and legally test out your street performance car, improve your driving technique or just push your high end vehicle in a way it was meant to be pushed. You'll want to enter a sanctioned track day, drag strip event, autocross or HPDE session. Or you can forego the street car part of this altogether by building a race car dedicated to track use.
Don't get me wrong. I highly recommend doing all of the above. It's challenging, thrilling and extremely fun, but it's rarely convenient or easy.
You have to pay a significant fee to enter these events, you need to prep your vehicle, you need to make sure the event schedule works for your schedule and you'll likely kill an entire day or weekend, with lots of downtime thrown in as you wait for your run group to hit the track.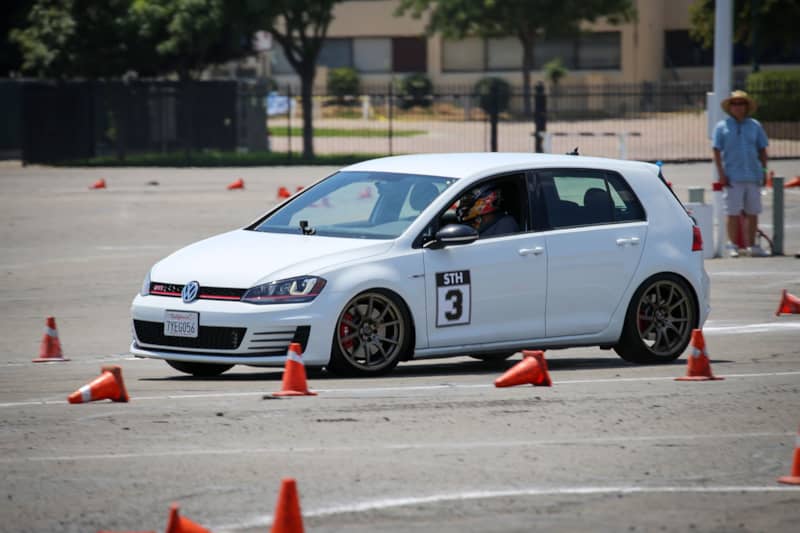 Off-Road Parks: Nearly Free and Easy for First Timers
In contrast, a public off-road park is often the opposite experience of a track day. And being able to use a public off-road park is one of the biggest reasons I've developed more of an interest in off-roading lately.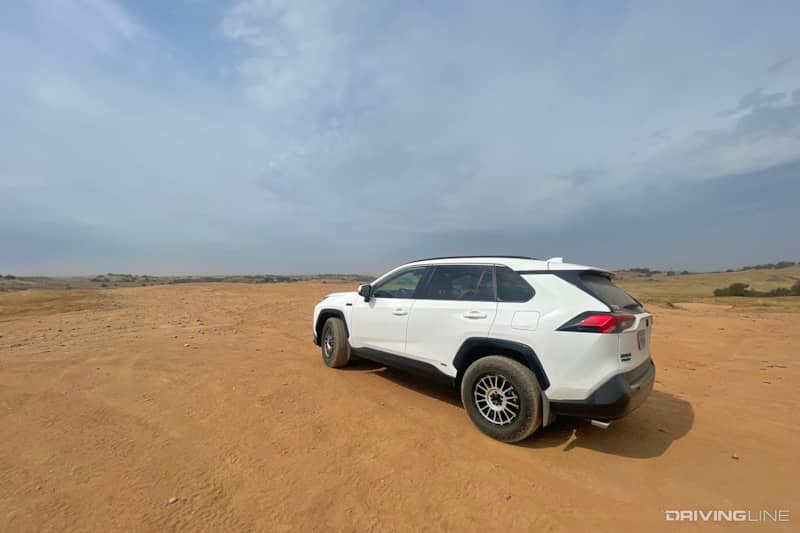 Whether privately-owned or using public lands, they offer a variety of terrain, trails, sand and mud pits, hill climbs and other obstacles to enjoy. They are nearly always open, it costs very little to use one, and you can explore them at your own pace.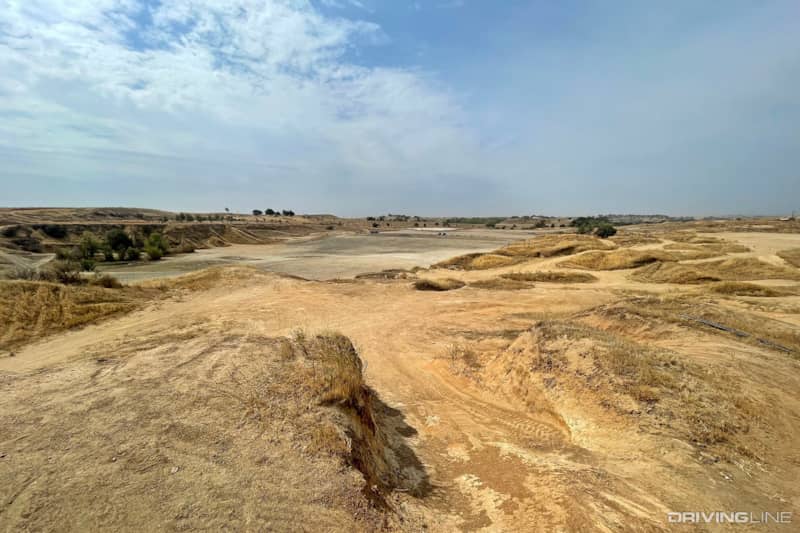 Dirtbikes, quads, side-by-sides and other non-road-legal vehicles flock to these parks, but they can be just as fun in road-legal 4x4—or, as I recently found out, even the family crossover.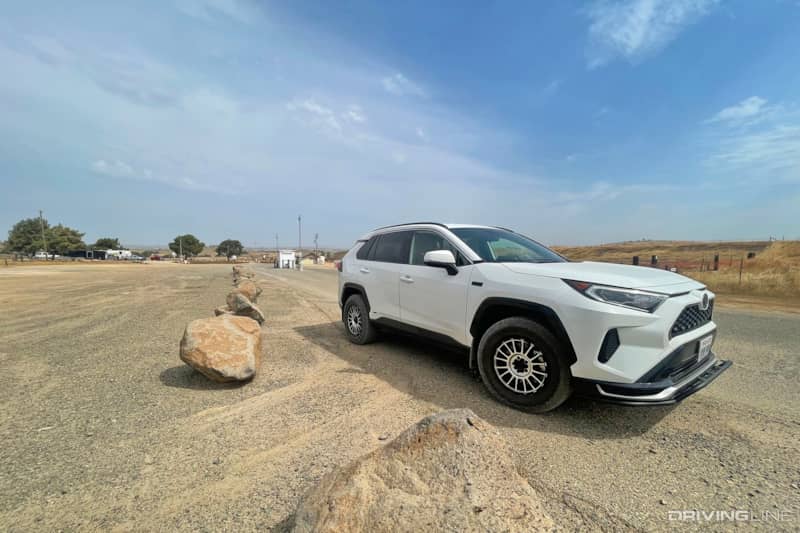 My five-year-old son and I recently needed to head to Turlock, California to pick up a car part I bought online. On the way home I decided we'd take a detour to the La Grange Off-Road Park, a county-owned 147 acre playground in the foothills of the Sierra Nevada mountains.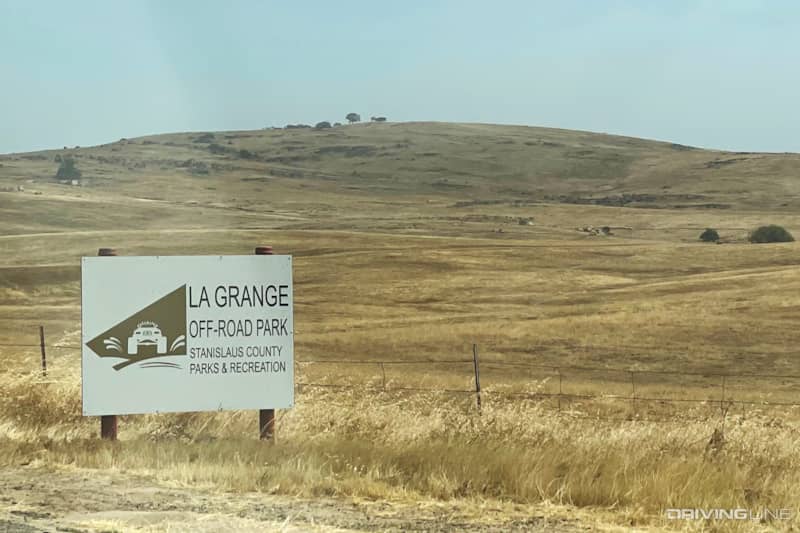 OHV in a CUV
I'd already taken the family's 2021 Toyota RAV4 Prime CUV on some adventures around some of the local lakes and mountains here in Central California, but this would be first time venturing into a dedicated off-road park.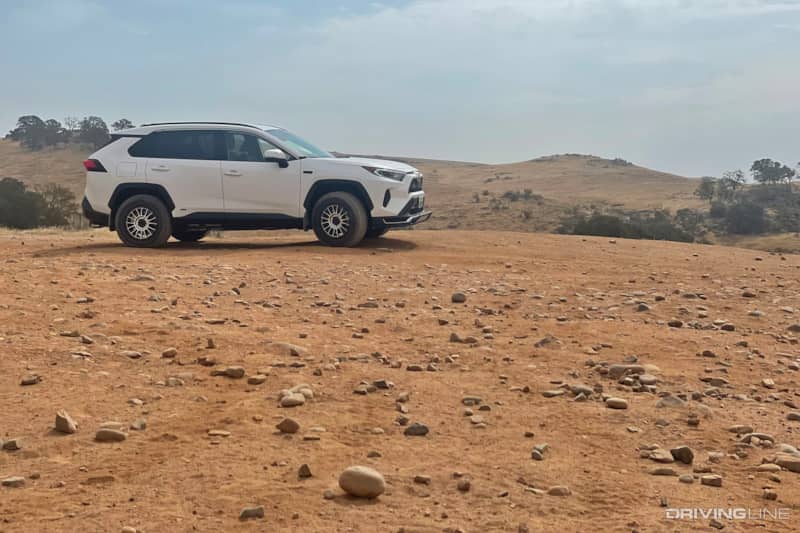 Running on slightly up-sized Nitto Nomad Grappler tires with extra drivetrain protection from LP Adventure in the form of skid plates and front bumper guards, I'd been pretty impressed with the RAV4's off-road ability so far, especially the unique feeling of "soft-roading" under electric power alone.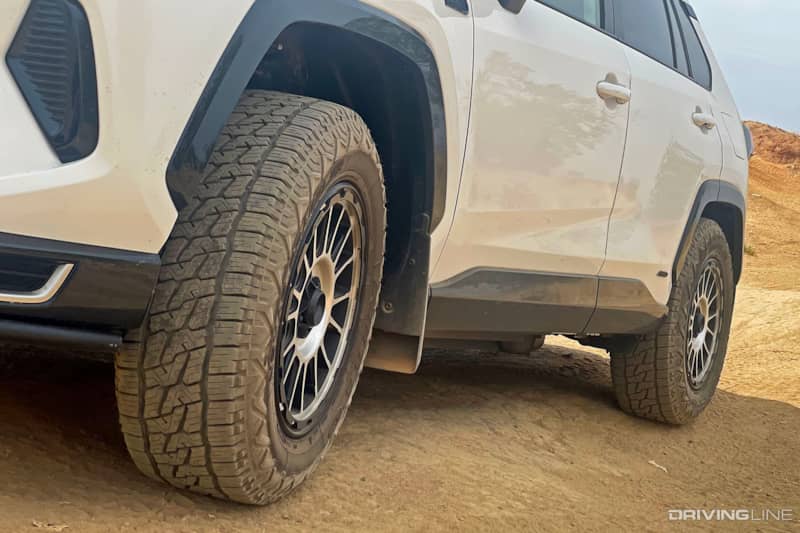 Heading into the park after paying the $5 entry fee, the start was a bit overwhelming with trails and hills stretching out in every direction. And this is a pretty small park by California standards.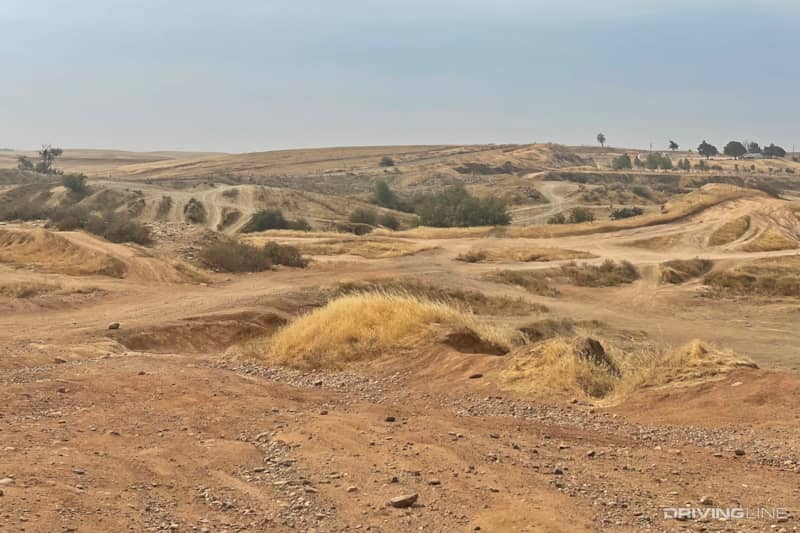 Fortunately, as with most off-road parks, the main trails are marked by difficulty level. And for a crossover like the RAV4, the entry-level trails can still provide a nice challenge for an entry-level driver. But after going over some of the easiest obstacles without any drama, I found myself looking for more difficult challenges.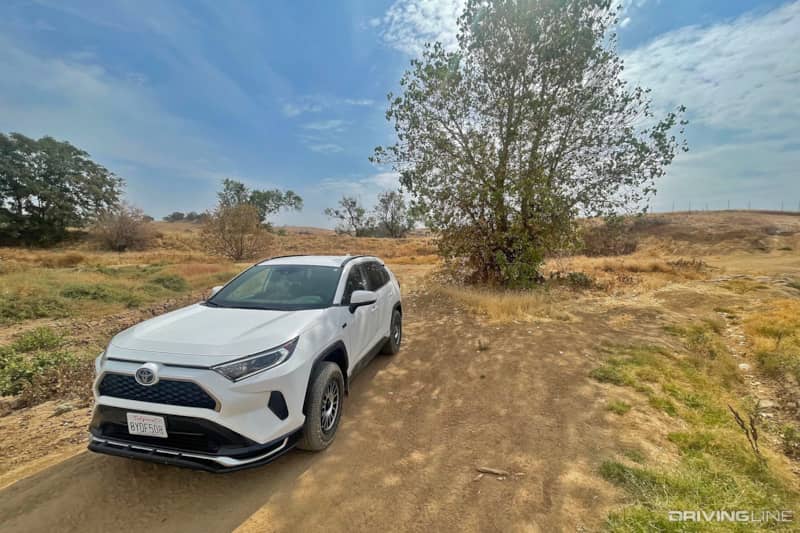 Straight off, I noticed and was appreciative of the added grip from the crossover terrain Nomad Grappler tires, which helped the RAV4 Prime's e-AWD setup dig in and hold grip on the loose dirt and sand surfaces.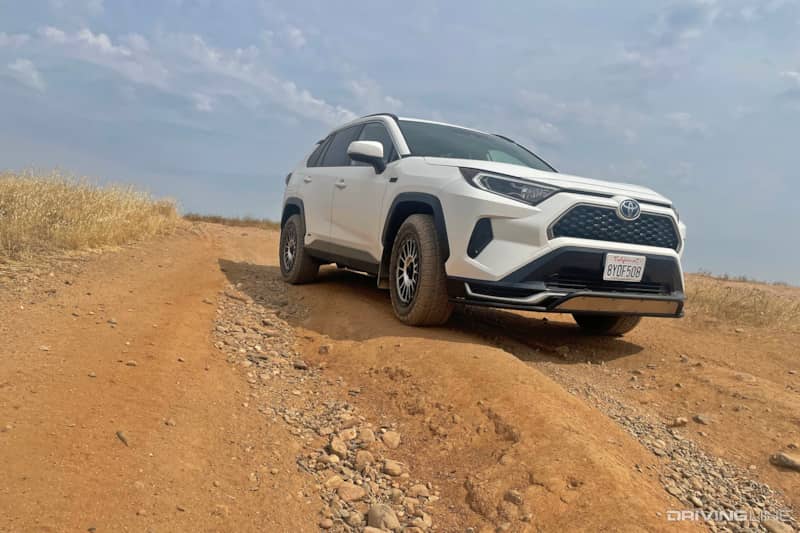 Likewise, I "used" the upgraded skid plates more than I ever had before, which really was just the sound of the occasional scrape against the plates. I had plenty of peace of mind and confidence to keep exploring the capabilities of the little RAV4.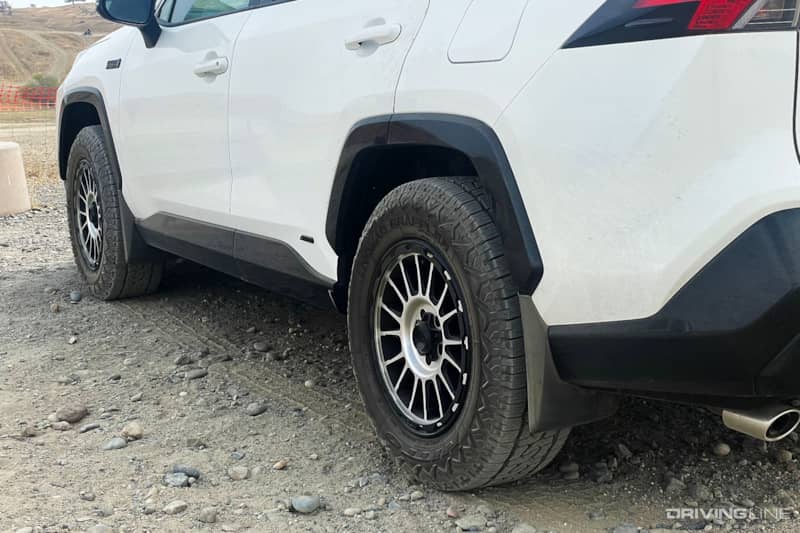 Primed for Fun
During the trip up I'd purposely saved some of the Prime's battery power so I could run some of the trails in pure EV mode. The nearly silent running twin electric motors always provided more than ample, instant torque to get over the hills.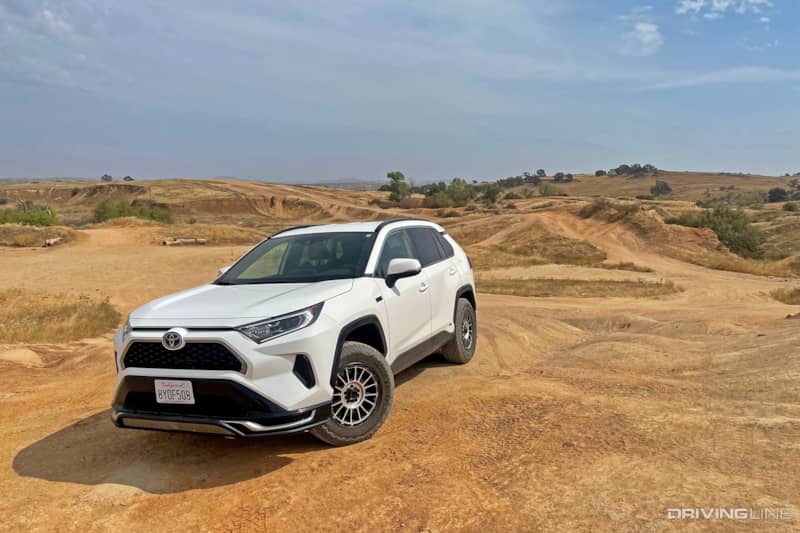 The only real area I found the RAV4 wanting in was ground clearance. The slightly larger-than-stock 245/65R17 Nomad Grappler tires provided a small lift, but after my trip to the off-road park I've got an actual lift kit sitting atop my wish list for future upgrades. Even an extra inch or two would have made a big difference on the more difficult sections.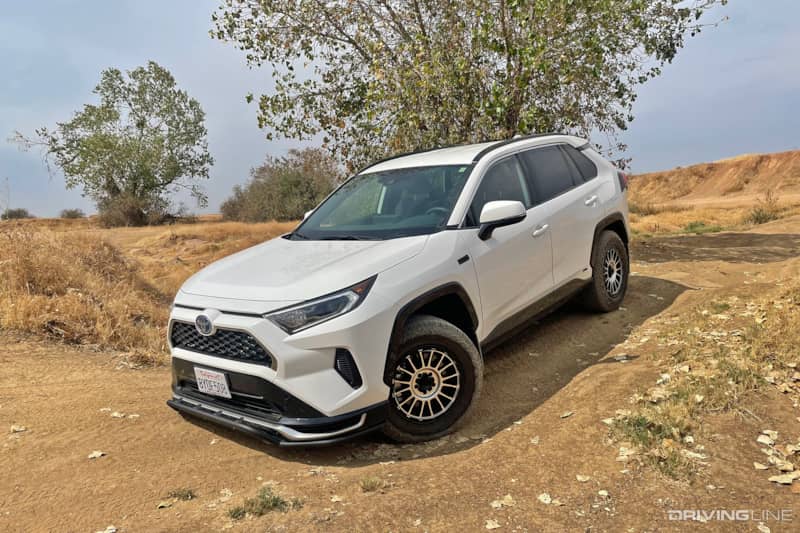 Ultimately though, being an impromptu trip, my biggest regret this time was not bringing along a friend to help as a spotter. My five-year old son just wasn't quite up to the task, yet.
There were a few more challenging climbs that I was fairly confident RAV4 could handle, but without an extra set of eyes to make sure I was clear of the terrain— I didn't want to take the chance of getting stuck. It would have been even more fun to visit this park with a group next time rather than my nearly solo expedition.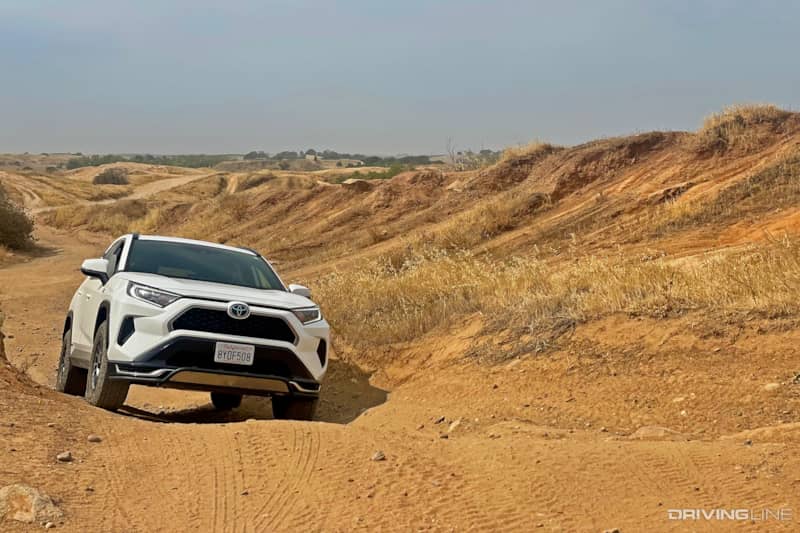 With a hungry kid in the car and an hour-plus drive back home, I didn't stay for as long as I would've liked, but it was more than enough to get a good taste of the fun my CUV was capable of. I can't wait to come back to La Grange or explore a few of the other off-road parks up in my area.
Yes, state and county off-road parks might be an ideal place for motorcycles and ATVs, just as a track day is an ideal place for a hardcore performance car or homebuilt race machine.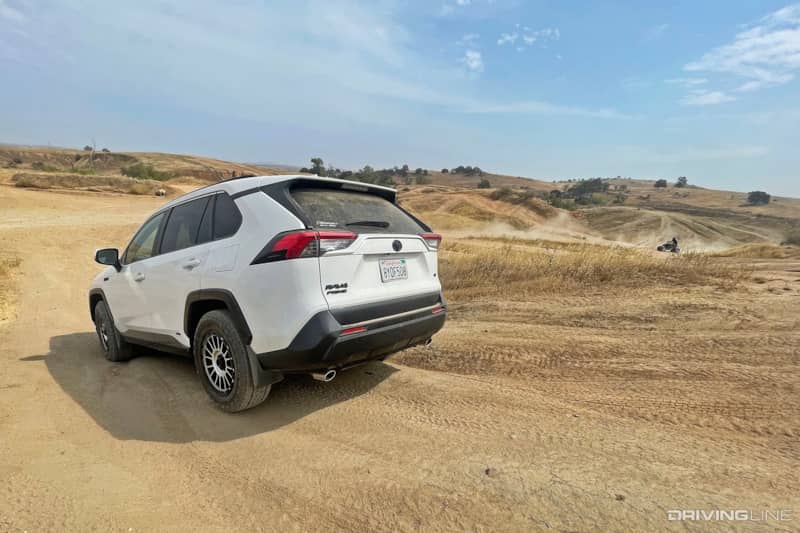 But in the same way a track day can be fun in a daily driver, the local off-road park can be great fun in the family CUV, too.
More From

Driving Line
Need more reasons to venture off-road in your CUV? You got it.