Diesel Performance 2018 Year in Review: Part 1
Without question, 2018 was a memorable year in the world of diesel performance. A host of new records were set at the drag strip, Blue Oval fanatics convinced us that HEUI-injected Power Strokes may never go away and a twin-turbo Duramax-powered monster truck blasted onto the scene in Monster Jam. Be they driving a Ram, GM or Ford, Cummins, Duramax or Power Stroke, enthusiasts from all walks of life raised the bar in their respective areas of expertise this year—and we're cataloguing them in this two-part series. If you weren't privy to any of these milestones first hand, you can catch up on all the action you missed below. From a stock engine Duramax in the nines to a Pro Street Dodge in the 7.80s, big things lay ahead. Let's get started!
Fastest Door Car Diesel in the World: Larson Miller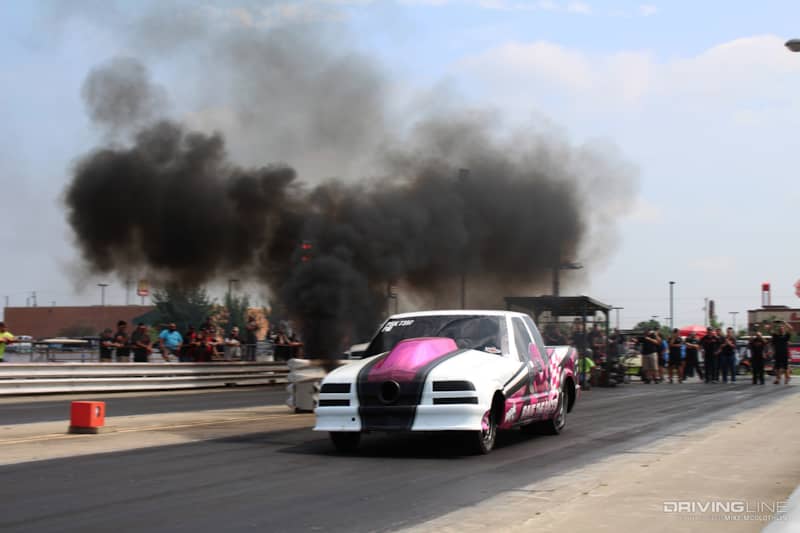 We'll kick things off with the shot heard 'round the world. After putting up a 4.47-second eighth-mile a couple weeks before, Firepunk Diesel's Larson Miller upgraded his NHRA license at Kil-Kare Speedway & Drag Strip in Xenia, Ohio. In the process, the 3,600-pound Pro Mod S10 applied roughly 2,100rwhp (of a rumored 2,400hp at the crank) to the track, cut a 1.16-second 60-foot, covered the 1320 in 6.94 seconds and trapped 202.79 mph. This is the fastest any door car diesel has ever gone and you can watch the run for yourself in this video. With a full season of trial and error behind them now, the Firepunk team's Save the Racks S10 should be unstoppable in 2019.
Quickest 7.3L-Powered Truck: Brian Gray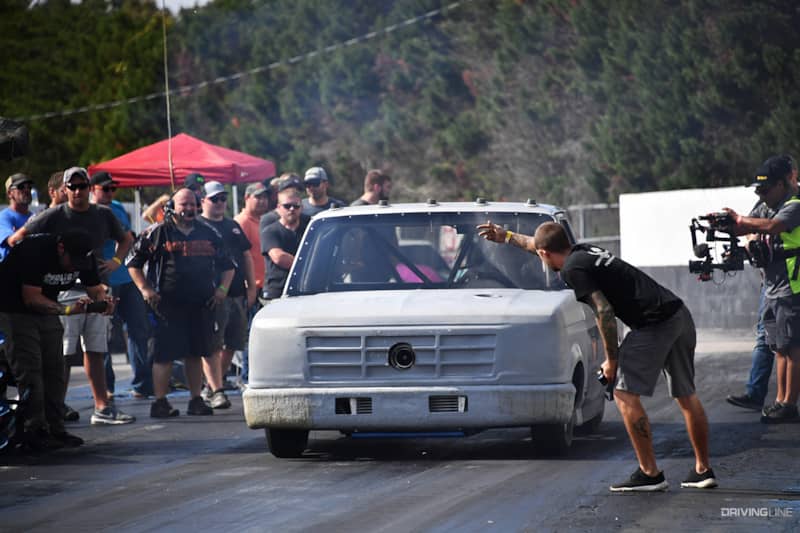 If you're into watching the archaic 7.3L go fast, Brian Gray was your hero in 2018. He put his 3,625-pound, old body style Ford through the eighth-mile in 5.21 seconds at 137 mph—a record for a HEUI-fired 7.3L-powered truck. Part of the record-setting puzzle is an engine that benefits from massive 400cc, 400-percent nozzle hybrid injectors, a Stage 2 Colt cam, ported factory heads, a front-mount, sizeable single Garrett turbocharger, custom log-style exhaust manifolds, a one-off individual runner intake manifold and a healthy dose of nitrous. Originally built for Pro Street (a 4,500-pound minimum class) but now competing in Pro Mod due to weight reasons, the truck is back-halved and sports a four-link system with coil overs. Gray will be shooting for four-second eighth-miles in 2019, if not sooner.
New Fastest Pro Street Quarter-Mile Record: Lavon Miller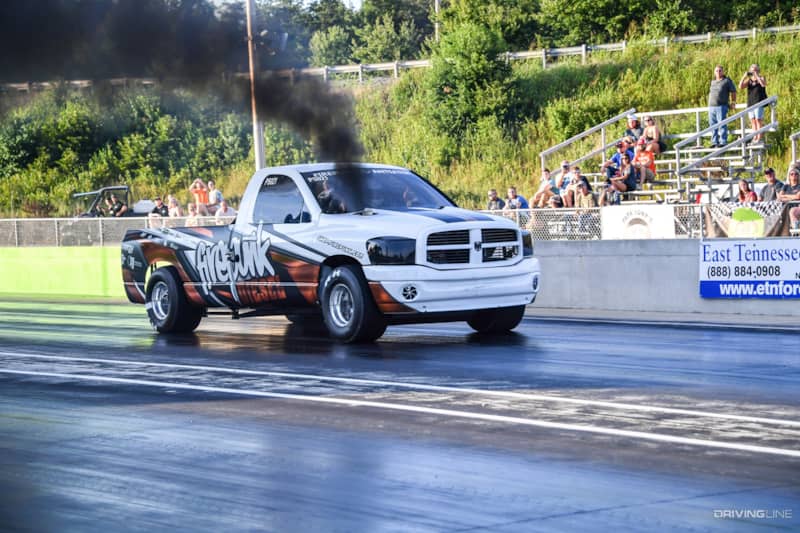 Having already set the quickest and fastest quarter-mile mark for a 4,600-pound truck at 7.99 (at 174 mph) in 2017, Lavon Miller brought even more to the table this year. In May, the Pro Street triple-turbo Cummins-powered Dodge ran an unreal 7.88 at 181 mph at the Ultimate Callout Challenge. As Miller and the Firepunk team have been known to do, the pass outran the truck's legal chassis certification (SFI Spec 25.6), which is good for up to 7.99. It's not every day that a Pro Street competitor gets a warning for going too fast, but this truck is clearly ahead of its time—in more ways than one.
Pro Dragster Eighth-Mile E.T. Record: Wade Moody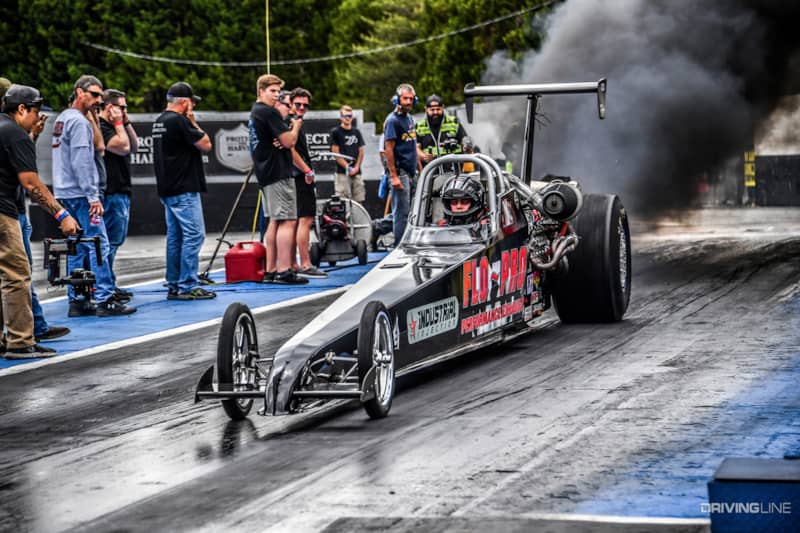 During the process of collecting enough points to secure the Outlaw Diesel Super Series (ODSS) Pro Dragster championship in 2018, Wade Moody set a new eighth-mile record. The Flo-Pro-sponsored, NGM Diesel-backed, twin-turbo'd Duramax dragster set the new high mark for the ODSS's Pro Dragster class at 4.11 seconds at the TS Performance Shootout back in June. Then later on at the same event, Moody reset the ODSS trap speed record with a 178 mph pass. Outside of the ODSS realm, Scheid Diesel's Cummins-powered rail still holds the fastest eighth-mile record at 182 mph, although Moody seems to be right on the heels of that record, too.
World's Quickest 6.0L-Powered Super Duty: Charlie Keeter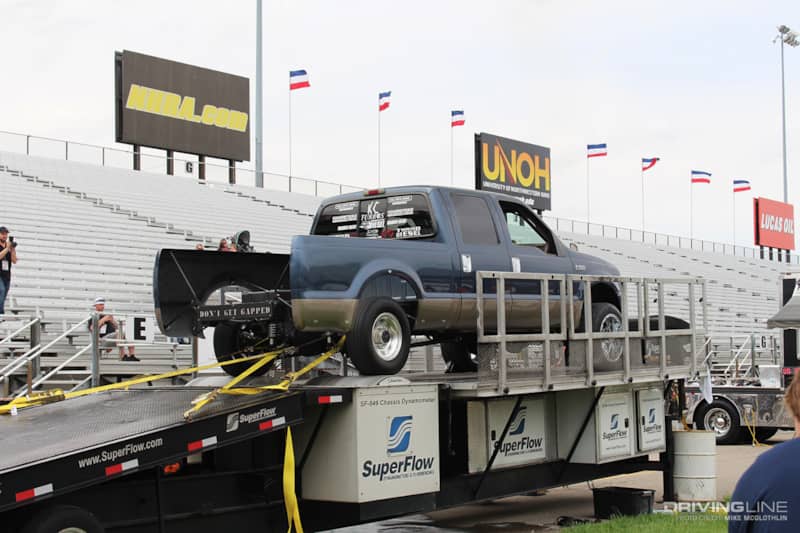 Despite being arguably the most hated diesel engine ever produced, enthusiasts that've mastered the art of making reliable power with the 6.0L Power Stroke are lifers. One such Ford fanatic is Charlie Keeter—and his '04 F-250 means business. With 60-foot times in the 1.4s, his behemoth leaves hard (to say the least) and runs mid nines at 140 mph or faster with consistency. Keeter's Super Duty benefits from Warren Diesel injectors, a two-stage triple-turbo arrangement that utilizes a Forced Inductions S472 in the valley and two ball bearing S369s from KC Turbos out front and gets 1,100+ hp to the ground via a Twisted Diesel transmission. Keeter's quickest trip through the quarter-mile to date has been a 9.52 at 141 mph.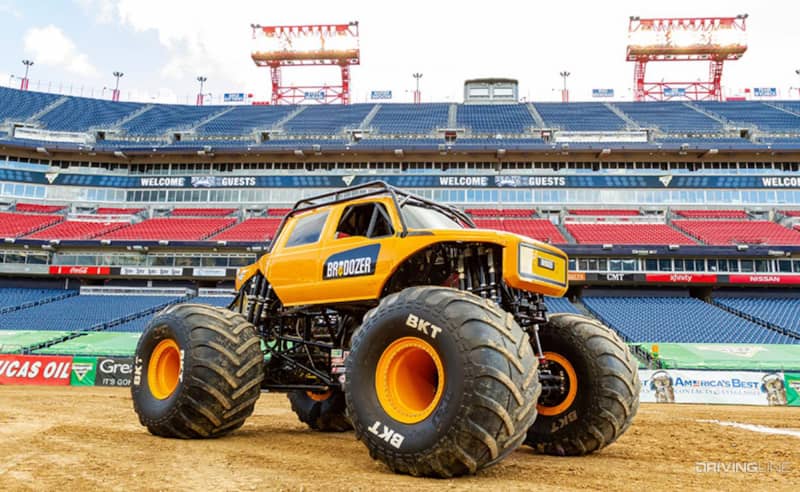 Since its inception, big-block gasoline-based V8s have dominated Monster Jam, with supercharged and methanol-fueled versions leading the way. However, oil-burners have infiltrated the likes of Monster Jam here and there over the years and this is the latest rig to do it: the BroDozer. Campaigned by Dave Sparks from TV's "Diesel Brothers," it's propelled by a Wagler Competition Products Duramax, complete with a Race Series rotating assembly, ported LBZ heads, compound turbos and enough fuel to clear 1,100hp. During the truck's debut in Nashville, Tennessee back in June, the BroDozer took second place in the freestyle round of competition and fourth place overall, proving a Duramax might just have what it takes to keep pace with the big boys.
NHRDA Eighth-Mile Super Street Record: Phillip Franklin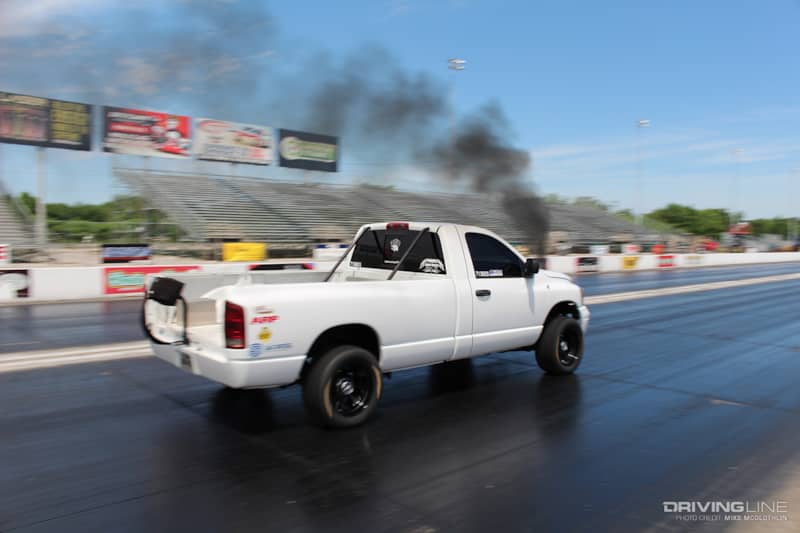 After the quarter-mile-based NHRDA changed its Super Street class from 1320 racing to eighth-mile competition for safety reasons, new records had to be set—and Phillip Franklin was just the man to do it. Having already proven that his 6,000-pound '06 Dodge could run high eights in the quarter at nearly 160 mph, Franklin wasted no time setting the bar in the eighth. By June, he had things locked-in and rocketed to a 5.62-second pass at the NHRDA Diesel's on the Mountain event at Bandimere Speedway. Later in the day, Franklin would also lay claim to a new Super Street eighth-mile trap speed record: 131.27 mph.
First Stock Engine Duramax in the 9s: Jesse Klennon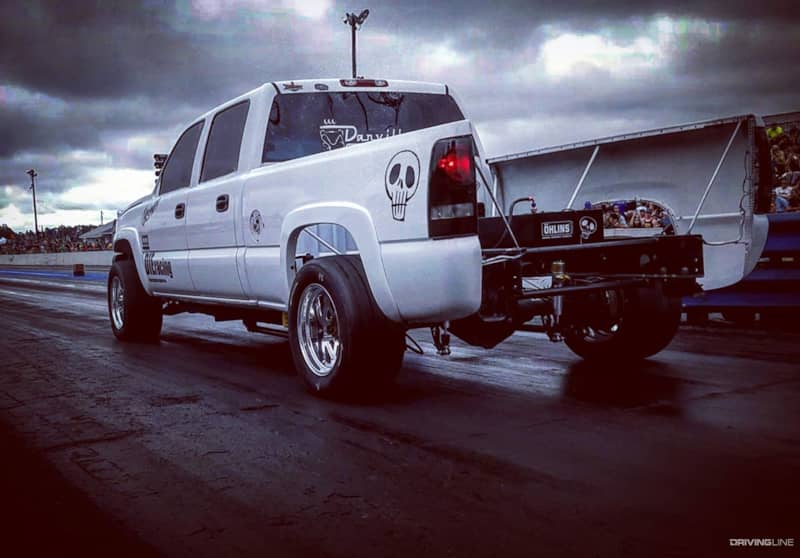 Following a 9.96-second quarter-mile pass at 134 mph, Jesse Klennon's gutted Chevrolet Silverado 2500 HD became the first stock engine Duramax in the 9's. We're talking stock crank, rods, pistons, heads, the works. Not only that, it's the first stock engine Duramax equipped with a variable geometry turbocharger (VGT) in the nines. And, if you want to get real specific… it's also technically the first stock engine, VGT-equipped Duramax backed by an Allison transmission in the nines. Even more impressive, the factory long-block LBZ code 6.6L has 300,000 miles on the clock, sports the factory head bolts and even the OEM (restrictive) Y-bridge. Klennon's power-making recipe consists of 45-percent over injectors, dual CP3s, a 68mm VGT from Danville Performance, a 100hp shot of nitrous and spot-on EFI Live tuning, also from Danville.
Select photography provided by Amy Gilbert of Stainless Diesel