EVO1 Has Landed! [Video]
We just didn't specify if it landed right-side-up or not...
No matter how it lands, this Jeep is built to keep on going. GT Channel brings us an exclusive look at Mel Wade's EVO1.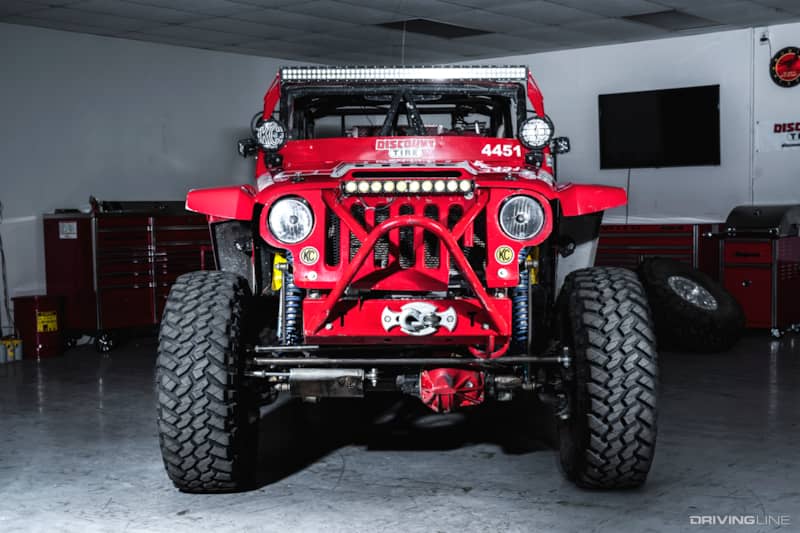 Is This the World's Toughest Jeep?
His shop Off Road Evolution took a production 2007 Jeep JK and beefed it up with "the best axles underneath it, the best shocks on it, the best lift kit on it."
Hitting top speeds of 111mph in the open desert, EVO1 is built to handle any "GOTCHAS!" (unexpected holes and ditches). When it comes to off-road racing, "It's not for the weak, not for the glam," says Mel Wade. It's about being able to adapt and overcome.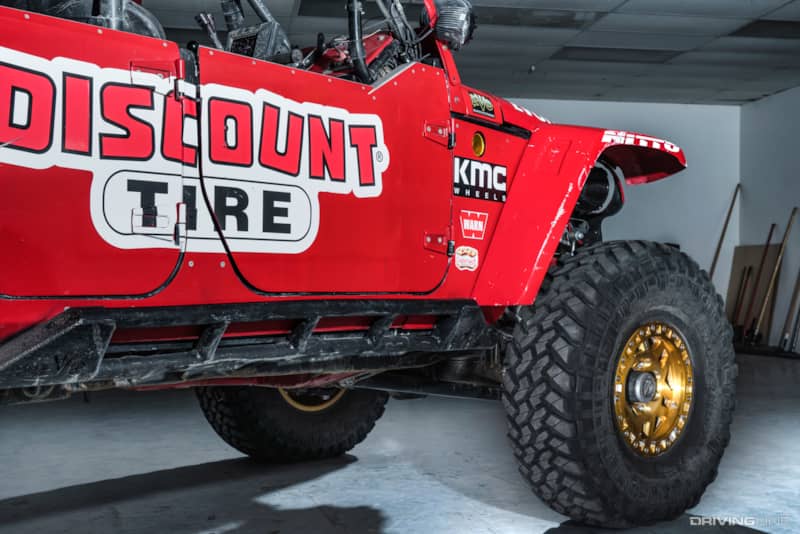 Sure sounds like the "World's Toughest Jeep."
Tuning Menu
ENGINE:
EVO MFG Engine Cage
408 Cubic Inch Hemi Stroker Motor
575 Horsepower
C&R Radiators
TRANSMISSION:
727 TorqueFlite w/ Manual Valve Body
5.38 Gear Ratio
SUSPENSION:
King 2.0 Coilovers
King 3.0 Bypass Shock
EVO MFG Long Arm Kit
WHEELS AND TIRES:
KMC Machetes Bead Lock Wheel
Nitto Tire Trail Grappler (40x13.50R17LT)
LIGHTING:
KC LED Lights
OTHER:
RaceAir Fresh Air Systems
Lowrance GPS
(Photos by: Ignition Marketing Group)
See more of the Off Road Evolution-built EVO1 in the video above and gallery below.