Nitto Recon Grappler 30,000 Mile Tire Review: Trail & Street Tested on a Ford F-250 Tremor
As an owner of a modern 4WD heavy duty truck, tire choice can make or break your experience. While there's always the temptation to outfit the most aggressive terrain possible for that hypothetical off-road adventure, most modern trucks will spend the majority of their time on asphalt if owners are honest with themselves. Finding the right tire to strike the balance is crucial. We're taking a deep dive into Nitto's Recon Grappler all terrain tire, as we review its performance on our Ford F-250 Tremor over the course of 30,000 miles to see how it performed.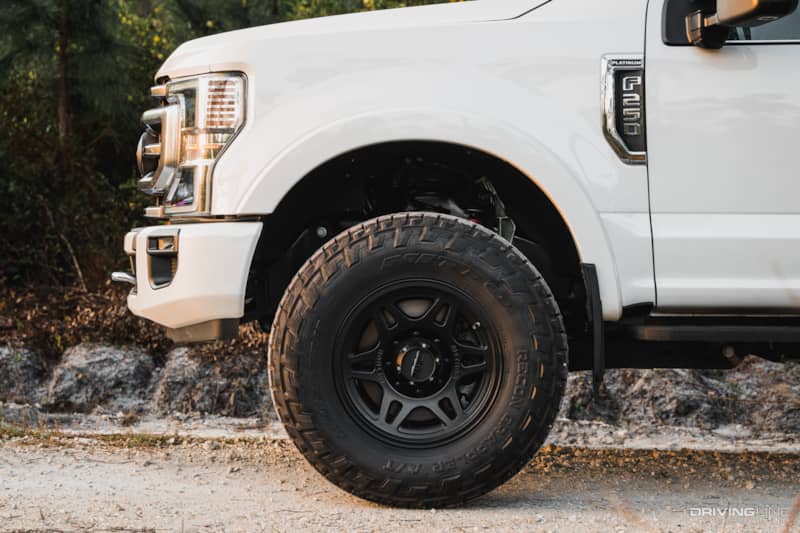 The Recon Grappler is an all terrain tire specifically engineered for those who demand versatility. Its design aims to provide a balance between rugged off-road capability and on-road comfort and handling. With this in mind, we chose a set of LT285/75R18s that were the perfect OEM alternative for an off-road focused heavy-duty truck like the F-250 Tremor.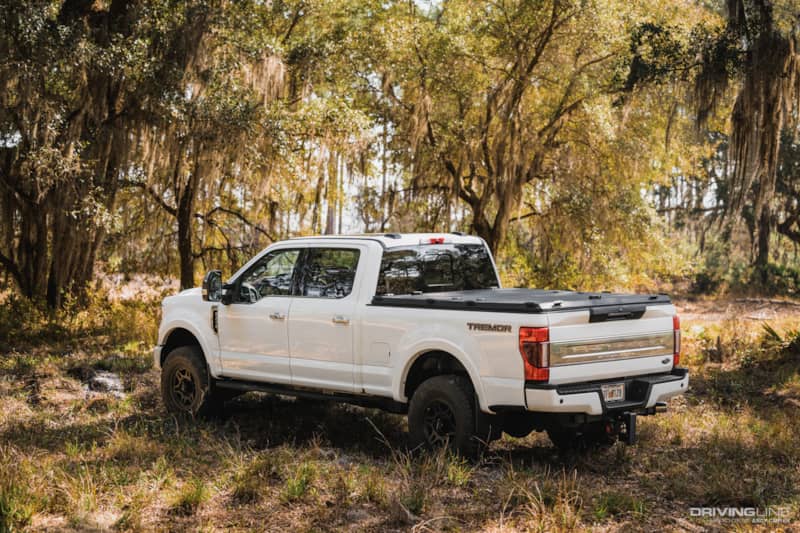 Off-Road Prowess
When it came to off-road performance, our Recon Grappler tires excelled in everything it was tasked to do. The aggressive tread pattern, featuring large, chunky blocks with alternating shoulder and sidewall reinforcements, provided exceptional grip on a wide range of surfaces.
Over the course of our 30,000-mile journey, these tires tackled the rocky trails of North Carolina and the sandy paths of coastal Florida with ease.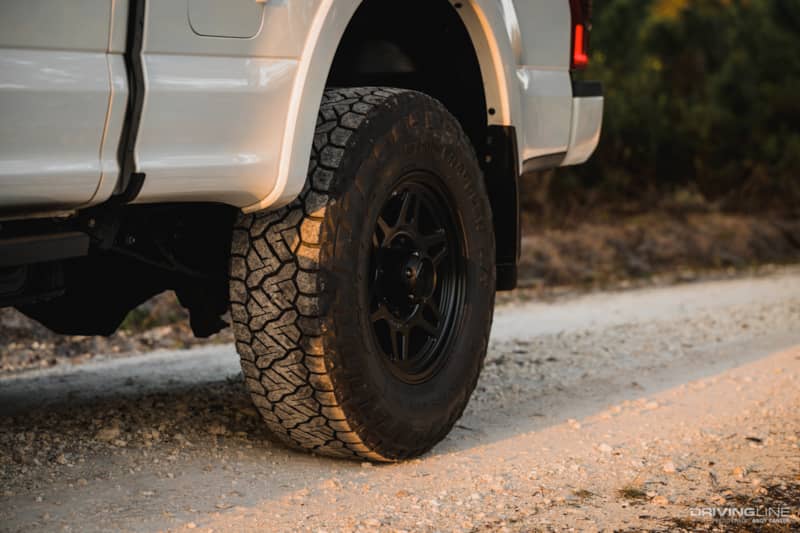 One specific challenge that we faced often was towing an RV in and out of the slick Georgia red clay. Navigating through mud on a trail is one thing, but pulling a camper out of outdoor storage after a long rain is another. Despite the clay doing its best to fill the deep treads, the Recon Grappler never failed to find enough grip to pull both the truck and camper out of a potentially sticky situation.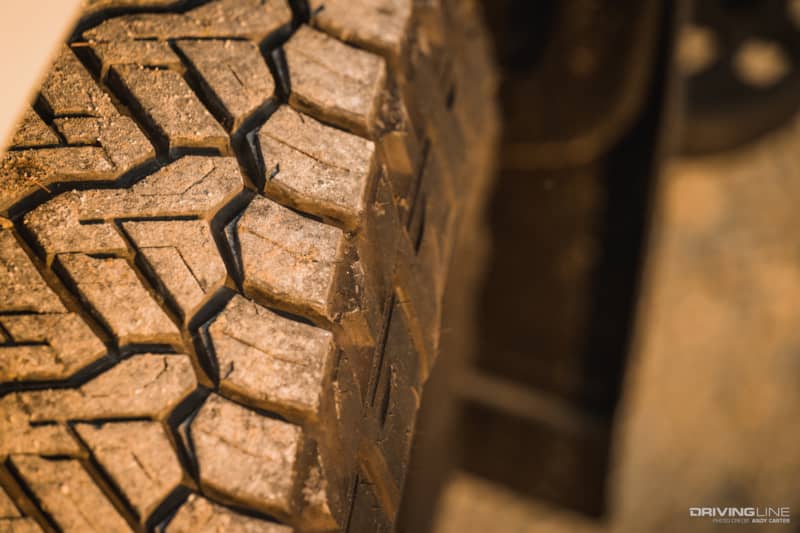 Traction in All Conditions
Whether we were navigating through muddy trails or driving on rainy Georgia roads, the Recon Grappler tires always exhibited reliable traction. The siping on the tread blocks enhances grip on slippery surfaces, and the large, open voids between the blocks effectively evacuate water and mud, preventing hydroplaning.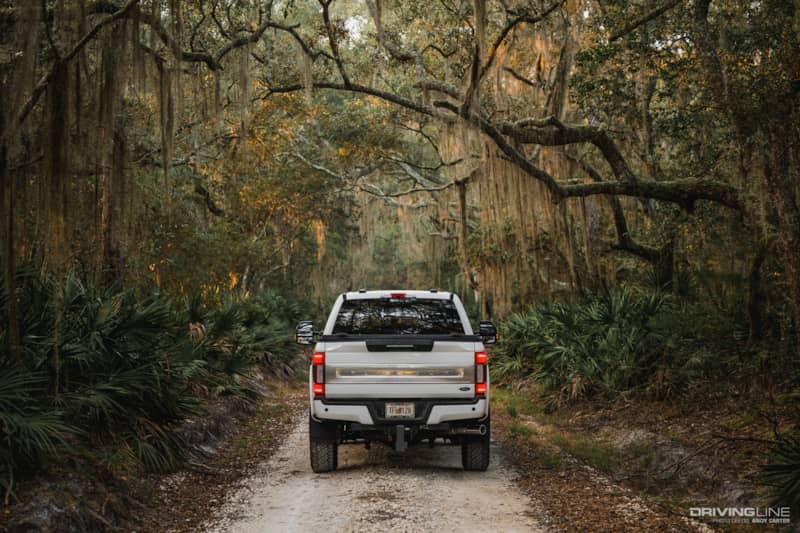 On-Road Comfort and Handling
One of the standout features of the Recon Grappler tires is their impressive on-road performance. While aggressive off-road tread can often be a handful on the pavement, the Nittos are surprisingly well-mannered. Whether we were cruising on the highway or tackling twisty mountain roads, the Recon Grapplers always provided a reassuring level of grip and stability.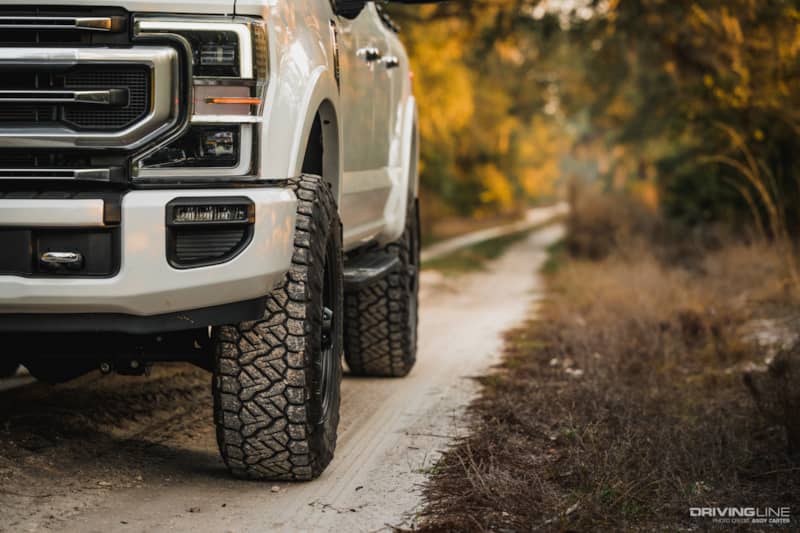 On top of that, the ride quality is surprisingly comfortable for a heavy duty truck. The thick sidewall construction helps dampen impacts, and the tires maintain a predictable ride even on rough roads. This is a significant benefit for those who spend a lot of time driving their truck on pavement, because it minimizes driver fatigue during long journeys.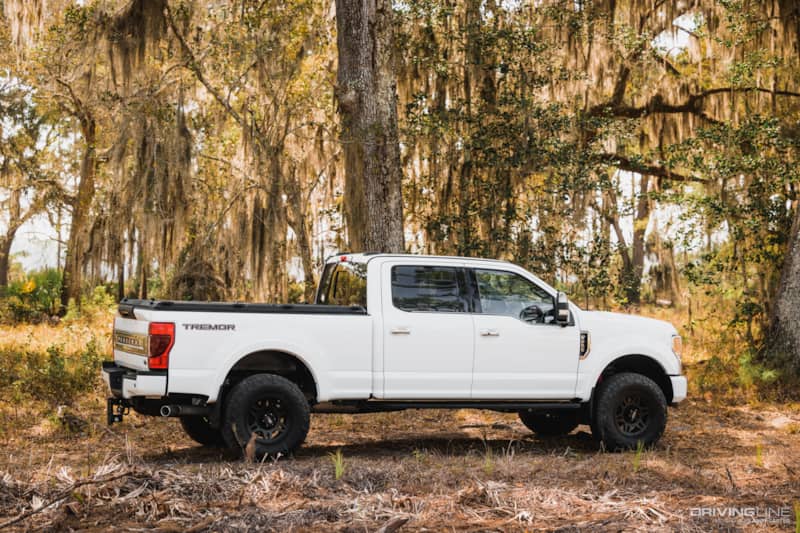 We've made two long trips with these tires, from Georgia to Montana, and Georgia to West Virginia. Even with 10+ hour driving days, the F-250 remained a pleasant place to soak up miles.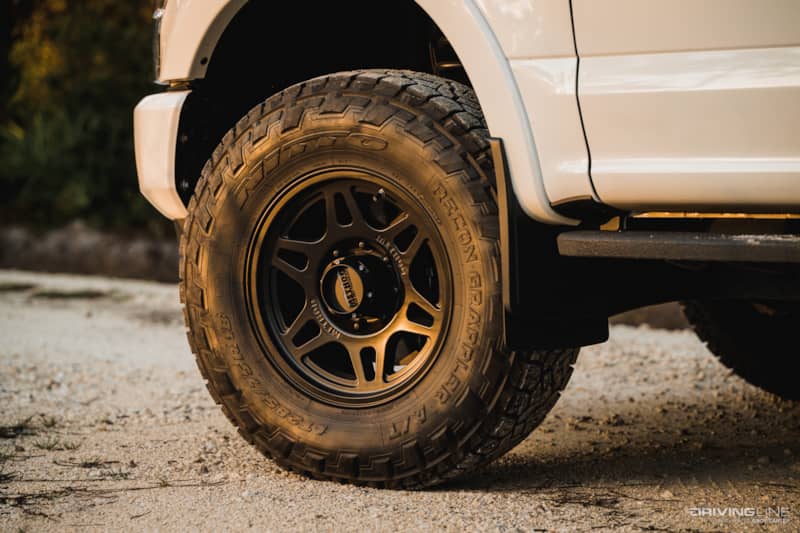 Durability and Longevity
Over the 30,000 miles we've put on the Recon Grapplers, they've shown minimal signs of wear. The tread depth remains consistent, which is impressive given the variety of terrain these tires have tackled.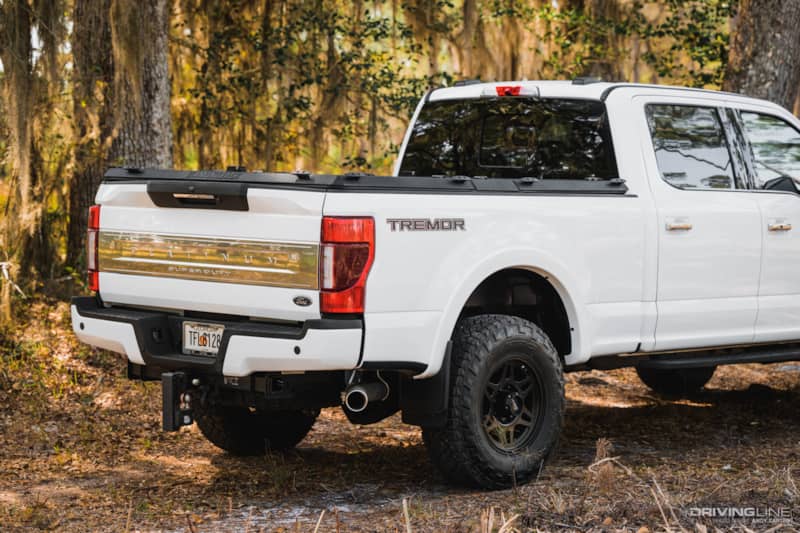 This longevity is a testament to Nitto's quality and construction, as it can be challenging to find tires that provide both excellent off-road performance and a long lifespan. And Nitto is proud of their tires, and stand behind the Recon Grappler with a 55k limited treadwear warranty on LT Metric and flotation sizes and 65,000-mile treadwear warranty on Hard Metric sizes.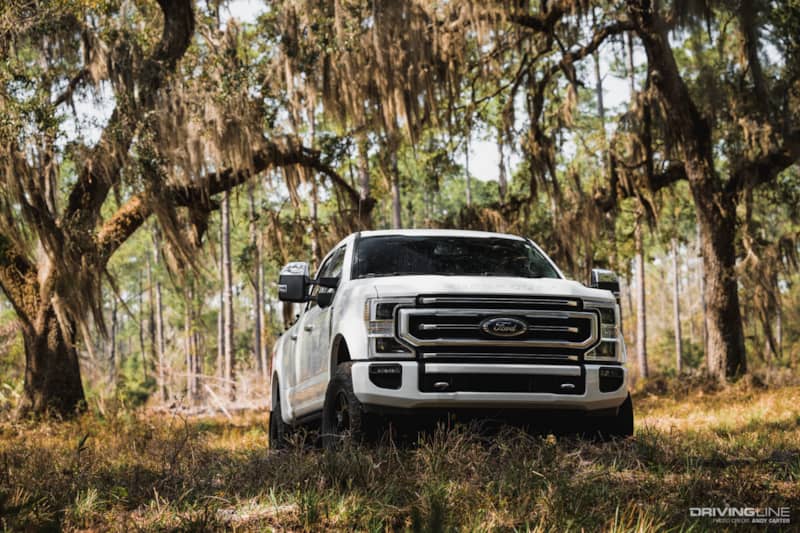 Nitto has managed to create a tire that combines off-road tenacity with on-road comfort and durability. Whether you're an avid off-roader, an overland enthusiast, or simply a daily driver, these tires offer a compelling blend of performance.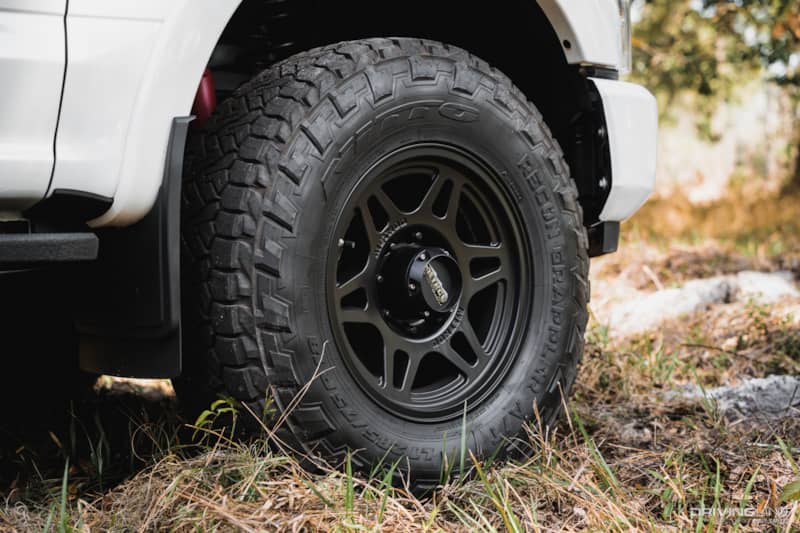 So, if you're considering upgrading your F-250 Tremor's tires, the Recon Grappler tires deserve a closer look. Our 30,000-mile experience has convinced us of the quality and performance, and they've certainly earned their place as the ideal OEM replacement tire for our F-250 Tremor.