Ford Drive Mode Guide: Understanding FoMoCo's Late-Model Driving Systems
The modern automobile is a marvel of engineering. From high-tech, small-displacement aluminum engines turning out better than 300 hp, driver-assist technologies that make every aspect of the driving experience safer and terrain-specific driving modes that optimize performance in any given condition, the latest vehicles on the road are as advanced as they've ever been. And when it comes to tailoring your vehicle's driving experience to match a given situation, Ford has become an industry standout. The company's Drive Mode Control exists on various platforms—and it's all designed to make your car, truck or SUV excel in each condition you encounter.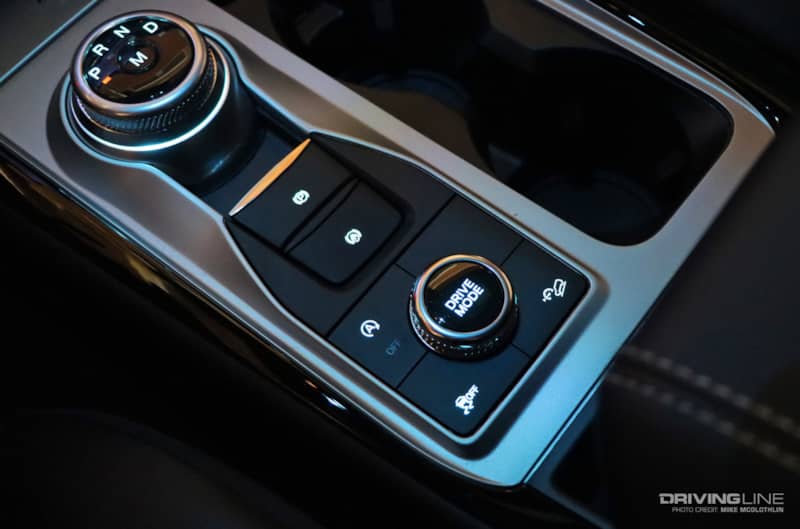 On the latest generation Explorer, Ford offers seven different available drive modes. Whether it's in ice, snow, sand or mud, and whether you're at the drag strip, hooked to a trailer or looking for maximum fuel efficiency while traversing the city, each specific mode is tailored for maximum performance and/or safety. And while the drive modes in our own Explorer ST are pretty self-explanatory, there are a lot to choose from. Reason enough to elaborate on the bland-ish nature of the explanations given for them in your owner's manual. In the future, we'll be participating in Ford's ST SUV Experience, and after we do we'll report back with what their engineers show us.
Drive Modes: Tailoring The Driving Experience To Your Liking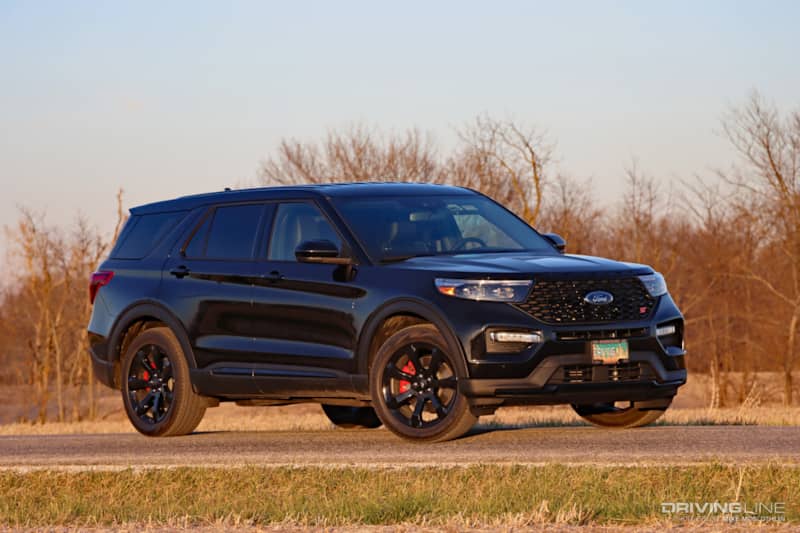 Modern electronic controls have made it possible for Ford and other OEM's to offer the end-user different drive modes to suit varying terrain and driving conditions. Traction, stability and chassis control, throttle response, transmission shift points, four-wheel driveline settings and steering feel (and comfort) can all be altered to fit the selected drive mode. Using our own '22 Explorer ST with seven available driving modes (Normal, Eco, Sport, Slippery, Trail, Deep Snow/Sand and Tow/Haul), we're spelling out the differences in each drive mode available to us.
Normal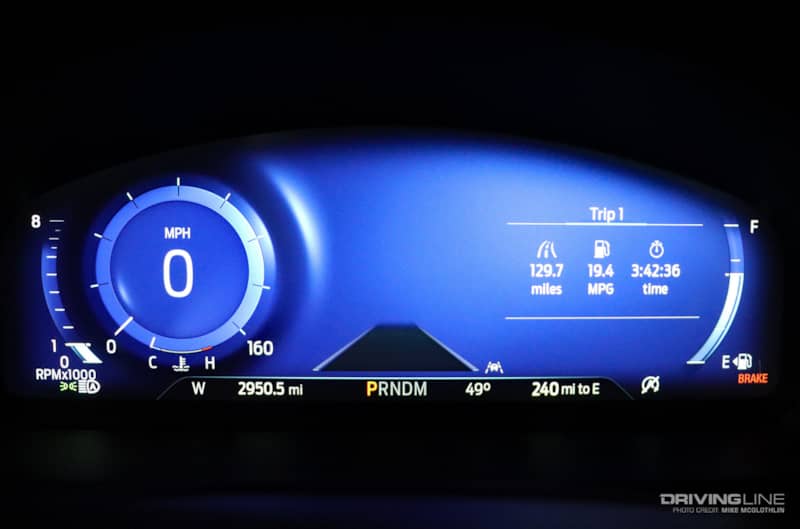 For everyday driving, Normal is an all-around-type drive mode that suits most travel that will take place on pavement. It's also the default drive mode for our Explorer ST, meaning every time we cycle the ignition it starts in Normal. It was designed to provide the perfect balance between comfort, performance and convenience, and in our opinion it delivers (we spend 90-percent of our time in Normal mode). Plus, in our experience it returns the best fuel economy, save for the purpose-built Eco driving mode.
Eco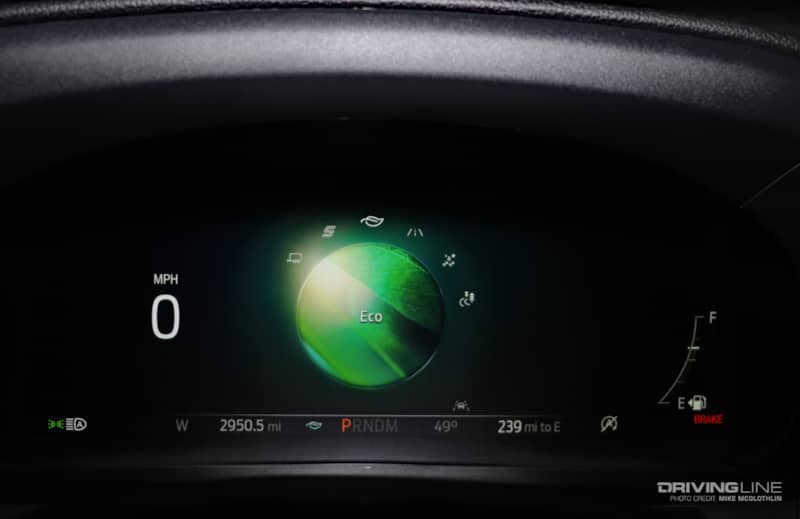 If you're looking for maximum fuel economy (i.e. minimize fuel consumption) Eco drive mode is the self-explanatory answer. This mode alters throttle sensitivity in a noticeable manner, offering a very linear pedal feel—which lends itself to the driver not being quite as tempted to use all 400 of the SUV's ponies. Some Explorer ST owners have reported seeing 10-percent better mpg over the performance-friendly Sport mode, but in our time behind the wheel Eco mode has proven most effective in city driving. Its fuel efficiency benefit seems to disappear at highway speeds.
Sport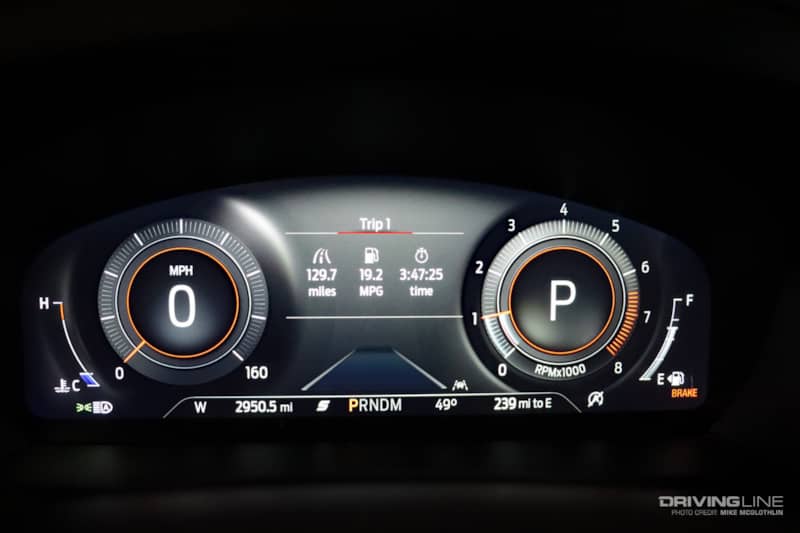 When it's time to play, Sport mode gets the nod. In it, you get a very touchy go pedal and a transmission shift schedule that's vastly different. In the case of our Explorer ST, each gear is held out longer, leaving higher rpm available at all vehicle speeds. This driving mode is fun, but it will definitely land you at the gas pump more often. Sport mode, along with disabling traction control, is what we'll be using when we make it to the drag strip. In addition to the sensitive accelerator and shifting changes, the steering is also made to feel a tad heavier in Sport mode.
Slippery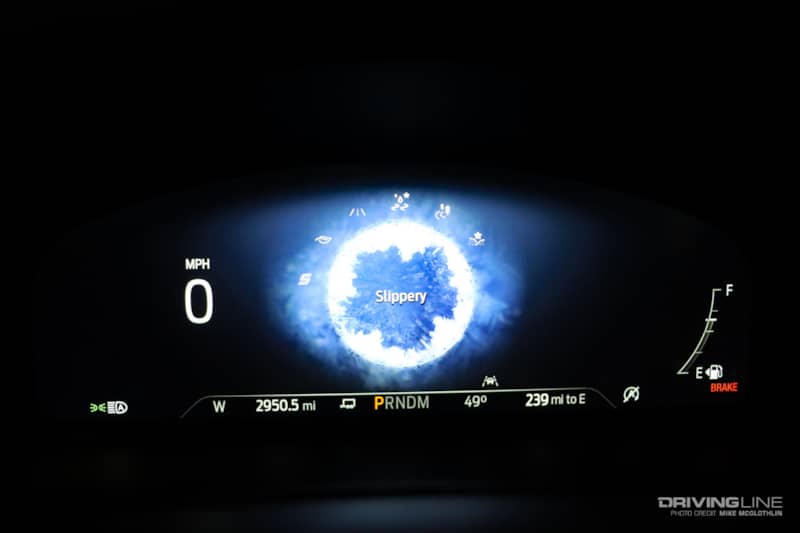 Designed for snow or ice-covered roads, Slippery drive mode decreases throttle response and adjusts the transmission's shift points. In an effort to maintain traction, Slippery mode alters the Intelligent 4WD system's power distribution between the front and rear axles. There is no more rear axle bias in Slippery mode, but rather a 50/50 split. According to Ford, Slippery mode also optimizes vehicle stability controls to further help curb wheel spin. We haven't used the setting in our own Explorer ST on snow or ice yet, but we did try it out during a torrential downpour. In our opinion it shined in those conditions.
Trail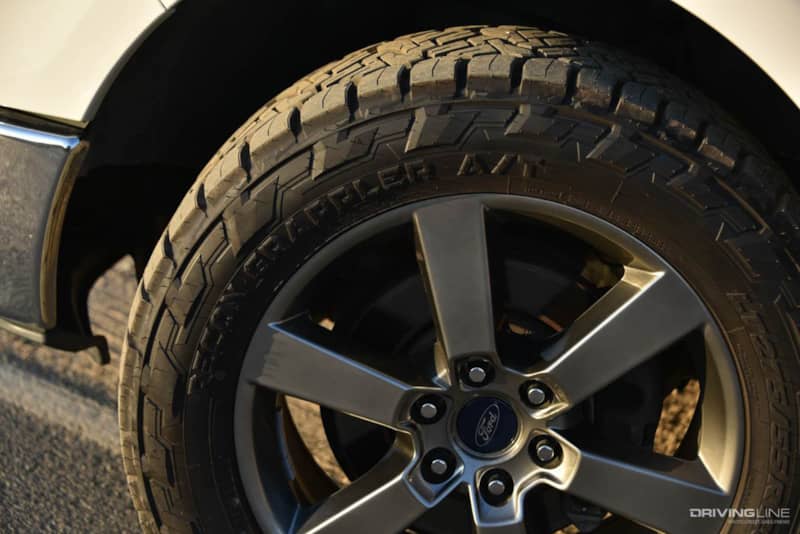 For adventures off the beaten path, Trail mode is intended to perform well on muddy, rutted, soft or uneven terrain. Accelerator sensitivity is throttled back to promote low-speed vehicle control and forward momentum is aided by optimized traction and stability control settings. Keep in mind that Mud/Ruts and an available Rock Crawl mode are available on Bronco models—and when combined with front and rear locking differentials (as well as a front stabilizer bar disconnect), you can bet a late-model Bronco is much more capable in the rough than our street-dwelling Explorer ST.
Deep Snow And Sand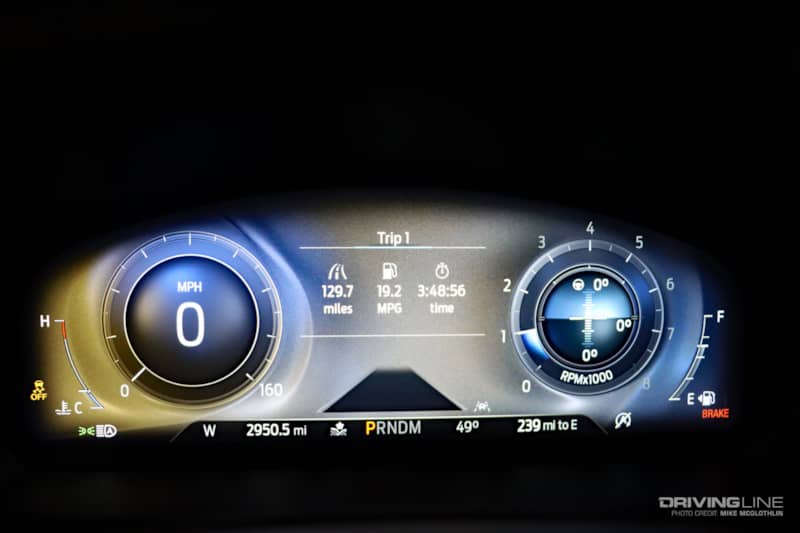 Unlike Ford's Slippery drive mode, this one is designed to give you plenty of wheel spin. In Deep Snow/Sand mode, you get optimized throttle response, traction settings and stability controls to help keep the vehicle digging forward, and it's also an effective drive mode to use in sand. Depending on what your understanding of "deep" is, this drive mode is best reserved for snow drifts or accumulation you need to accelerate through quickly. At the same time, if you're using this drive mode in an Explorer (like us) you need to be realistic about ground clearance and getting high-centered. For creeping through light snow, definitely revert to Slippery mode.
Tow/Haul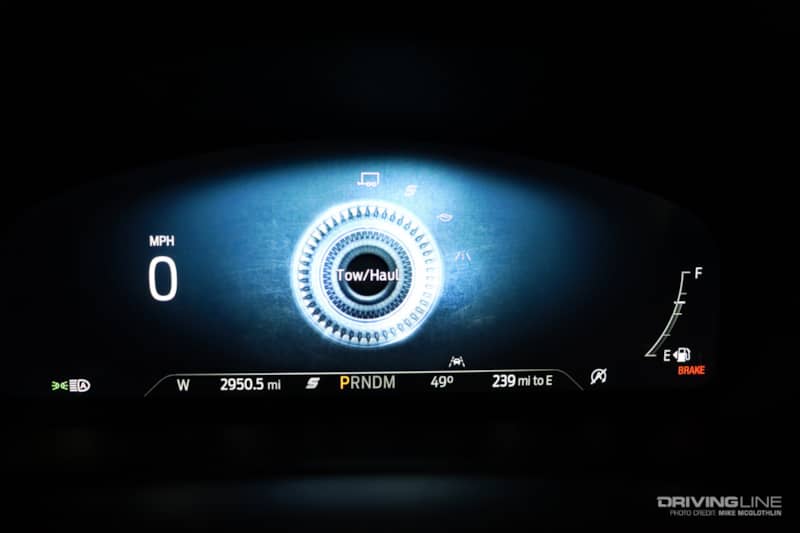 A lot of things happen when you select Tow/Haul mode in your late-model Explorer or F-150. Here, the transmission upshifts are moved higher in the rpm range to reduce the frequency of downshifting. But the most impressive feature is the engine braking that's on tap in all forward gears. It's extremely effective in slowing the vehicle beyond what the service brakes (or even trailer brakes) provide, and it's an added bit of insurance when trying to slow things down on steep downgrades. A very-well engineered feature, in Tow/Haul mode the amount of downshift braking provided is predicated on how hard you press the brake pedal.
More From

Driving Line
Need to know which Explorer ST we keep referencing? It's the black-on-black '22 we ordered last spring.