Mad Max- Inspired Diesel Rat Rods and Insane Burnout Machines Entertain at the 2021 Diesel Performance Industry Expo
The Diesel Performance Industry Expo has become the largest enthusiast-based diesel trade show in America. It serves as the supporting act to the Ultimate Callout Challenge, with well over 100 exhibitors on hand to support and promote one of the fastest-growing industries on the continent. So, when spectators aren't being treated to 2,500hp dyno runs or 5-second eighth-miles, they walk the DPI Expo—which is exactly what we did at the 2021 Ultimate Callout Challenge. While browsing the grounds, we came across brand-new products, a diverse range of builds from rat-rods to sled pullers to show trucks, trinkets, carnage and giveaways. Below, you'll catch a glimpse of what can be found at the DPI Expo. Next year, make sure you're in attendance at Lucas Oil Raceway in Indianapolis to see the vast sea of products, vehicles and vendors for yourself.
5-Blade Turbo Bling
Ooh something shiny! It goes without saying that turbochargers go hand-in-hand with diesel engines (hey the old-timers don't call them "turbodiesels" for nothing, right?), and in recent years turbo technology has grown in leaps and bounds. One of the biggest markets in the diesel segment is the drop-in turbo game. Stainless Diesel, a company renowned for its 5-blade billet compressor wheeled turbochargers, recently entered the direct replacement variable geometry turbo realm. The version shown here is Stainless's 63mm Garrett-based VGT for the '03-'07 6.0L Power Stroke, called its 6.0 CAPO 5-Blade Mafia unit. It sports an upgraded, 5-blade compressor (with a 63mm inducer), a high-flow 66.5mm (exducer), 10-blade turbine wheel and can support 520 to 600rwhp. It's also said to whistle like no other…
Welderup's Trend-Setting "D-Rod"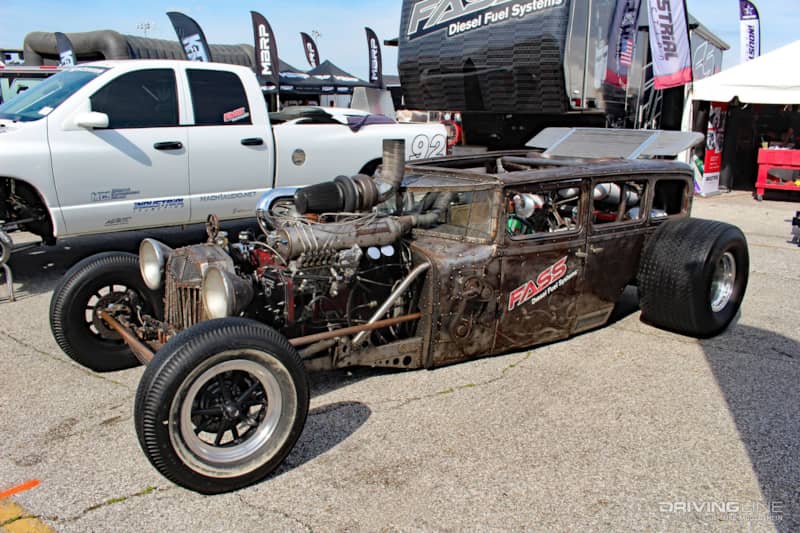 TV celebs make it out to the DPI Expo, too. It's no secret that Welderup's Steve Darnell likes diesels and this is the project that started it all: "D-Rod." It's a car that epitomizes the diesel rat-rod scene that Darnell largely helped kickstart more than a decade ago. The '28 Dodge sports 5.9L 12-valve Cummins power, compound turbos and a highly-fueled P-pump. But on top of that, Darnell is the real deal. He's down-to-earth, has made countless friends with diesel lovers all across the country and he fits like a glove in middle America, where diesel performance is thick.
Rat-Rod Beer-Tanker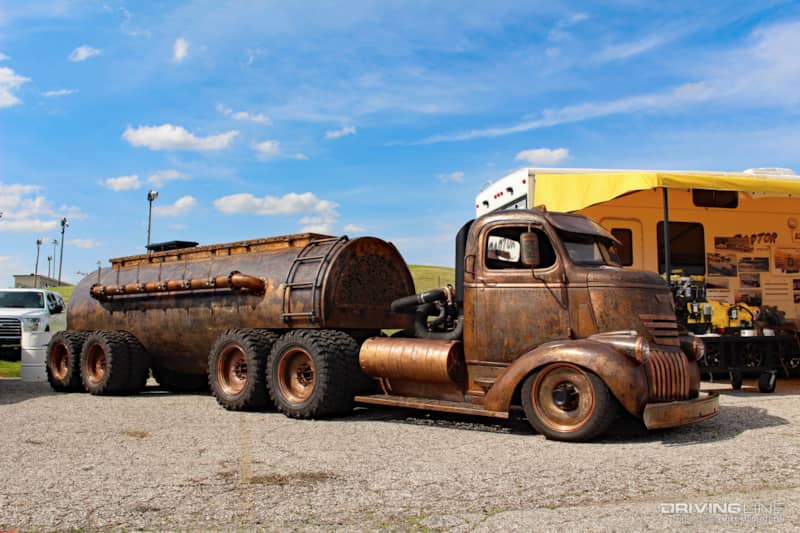 In Hauk Designs' own words: "What has 18 wheels, an extra-large @haukdesigns truck emblem and holds 108 gallons of ice cold beer? Come find out at the @ultimatecalloutchallenge this weekend." The company's '46 Chevy cab-over, rat-rod beer-tanker was parked next to Custom Automatic Conversion's booth—and we don't doubt the tank was full of suds. Trust us, you don't need Photoshop to appreciate this truck. It's visually stunning. And it's also powered by a P-pumped 12-valve 5.9L Cummins that's saddled with a compound turbocharger arrangement. The CA Conversions Allison transmission fits right in with the commercial theme of this old-school work of art, too.
Complete Meltdown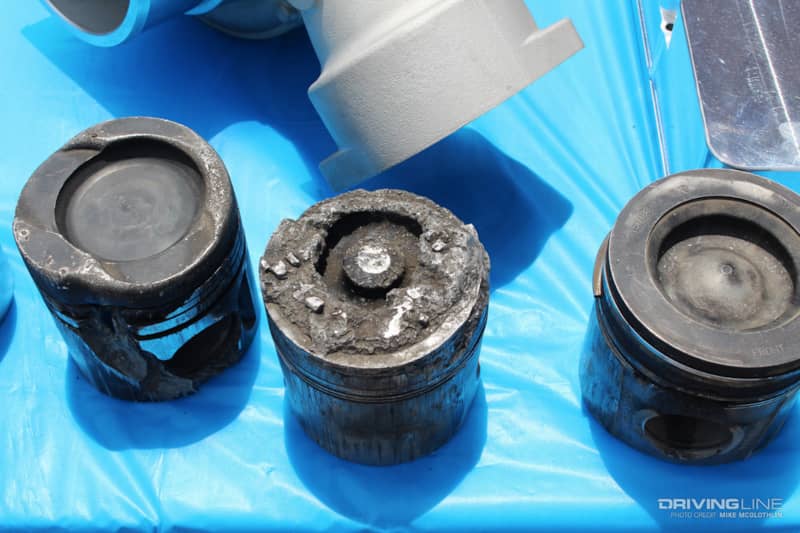 Diesels are known for their durability, but when they do fail it's usually because they've been pushed way too far. And when engine components give way under those types of circumstances, the failure can be catastrophic. This Cummins piston, on display at the Pure Diesel Power booth, began to melt due to extreme EGT (exhaust gas temperature). Even in the case of a Cummins, there is only so much a cast-aluminum piston will take before irreparable damage occurs. We just hope the owner of this engine won the race they were in…
A Studebaker Built For Burnouts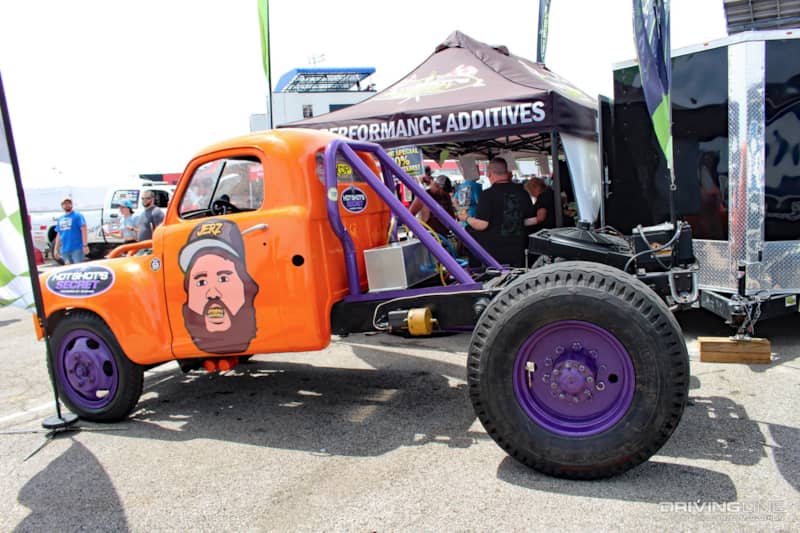 Old-school was definitely "in" at the DPI Expo this year, and who doesn't like old Studebakers or 2-stroke Detroit diesels? Richard "Jerzey" Nicolette hauled his project out from the East Coast to get his hands on the $5,000 being offered up for the winner of the burnout competition. As you can tell, with the fuel cell, batteries and radiator all mounted in the bed and a FASS fuel supply system along the passenger side frame rail, Jerzey built a full race truck just to do burnouts with. As for the competition and the $5K? He won the event in dramatic fashion and deservedly took home the cold, hard cash.
4 Turbos And A Supercharger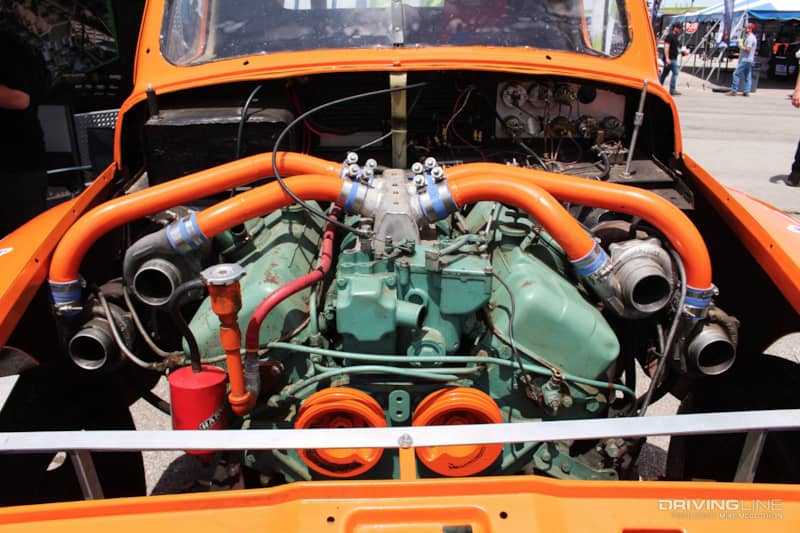 Under the hood of Jerzey's Studebaker things are even wilder. An 8V53 Detroit is fed via a roots-style supercharger and four turbochargers. On top of that there is nitrous, although we're told it wasn't employed during the 4-minute, tire-roasting melee that got Jerzey into the money. The boost-happy 8V53 is backed up by a Lenco transmission with a McLeod Racing clutch.
Added Traction & Strength In The Dirt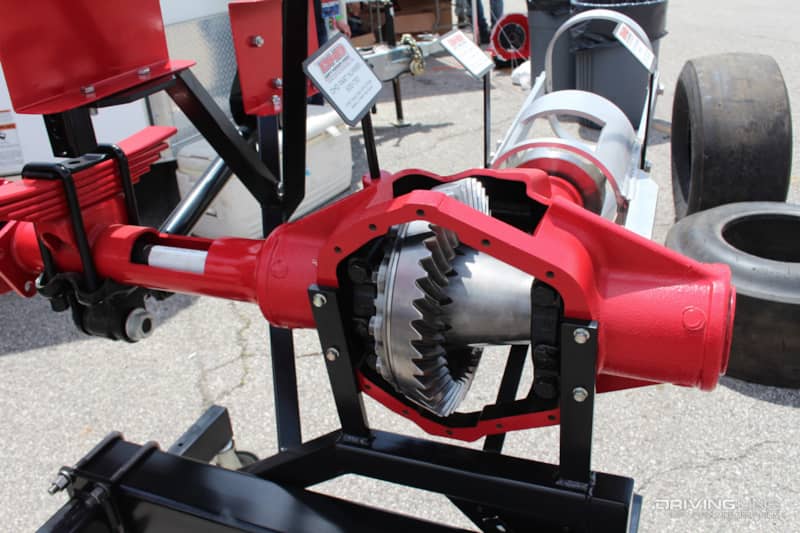 Dirty Hooker Diesel, which put in a momentous performance at the Ultimate Callout Challenge competition this year, is well-recognized for its Duramax expertise and truck pulling parts. With their background in the dirt, it was only fitting to come across the 38-spline spool they offer for GM and Dodge rear AAM 1150 axles. The DHD spool is manufactured from solid 4340 material and is about as unbreakable as things get for the popular (and common) 11.5-inch ring gear axle.
Navistar-Powered Cub Cadet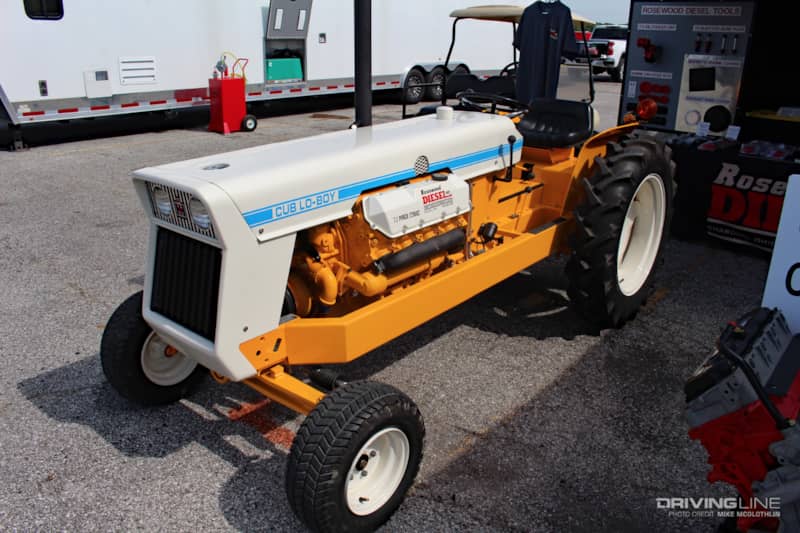 It only makes sense for a shop that specializes in 7.3L Power Stroke injectors to do something remarkably unique. Meet Rosewood Diesel Shop's Cub Cadet Lo-Boy. It's been graced with a 7.3L Power Stroke V8, complete with a set of Rosewood's 238/200 hybrid fuel injectors, spools a KC Turbos KC300X turbocharger and routes power through a Ford C-6 transmission with a trans-brake. Top speed checks in at approximately 25 mph with the factory Cub rear-end still in the mix.
Lifted and Boosted '68 Charger, More Rat Rods, and Burnouts Galore
Here's a few more photos from the event we had to include:
1968 Dodge Charger Welderup Diesel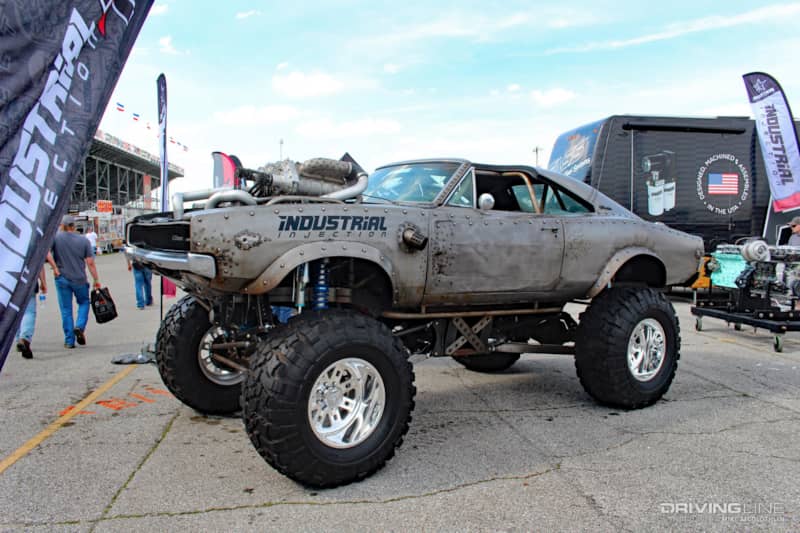 Rat Rod Deuce And A Half Diesel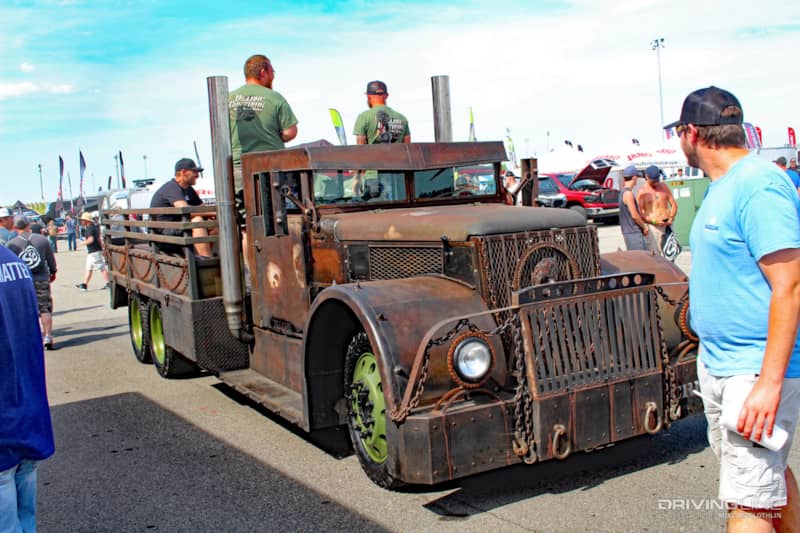 DPI Expo Diesel Burnout Competition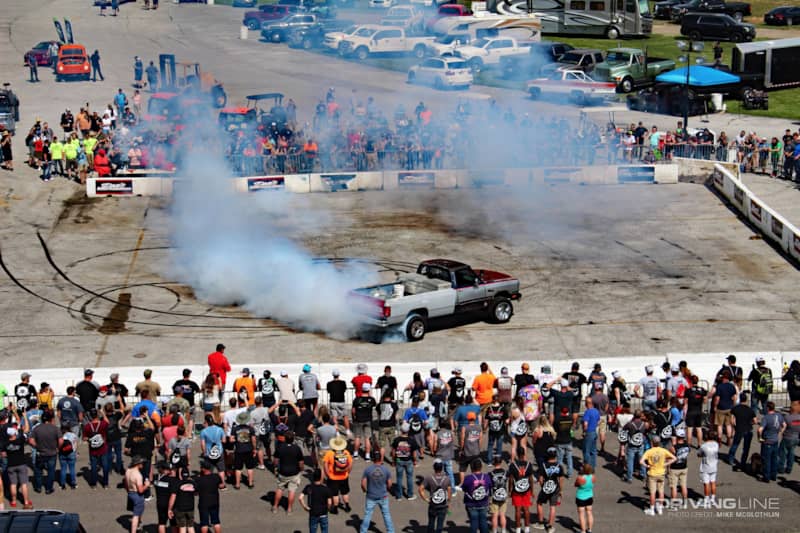 More From

Driving Line
So what else goes on at the Ultimate Callout Challenge? How about 5-second eighth-mile drag races, 2,500hp dyno runs and dirt-slinging truck pulls!