Is the Terra Grappler G2 the Swiss Army Knife of Tires?
In the automotive world, the adage of "you get what you pay for" can sometimes hit home in a big way. Regardless of budget, no sane-minded automotive enthusiast gets excited about spending large sums of money on their ride. It's one of the reasons, we, like you, always shop around for the best deals when it comes to vehicle upgrades. While we could have earned a doctorate in the same amount of time we've spent learning about 4x4 suspension systems, one fact remains the same. The more educated you are in an area, the greater the chance is you'll make the right investment when it comes to upgrading your vehicle.
It was with this approach that we first modified our 2015 Toyota 4Runner. Given this four-wheel-drive SUV plays commuter way more than it does back-country wheeler, we wanted to build it in a way that would optimize some of the already standout features of the vehicle. The biggest change we did was by removing the stock front struts and rear shocks and replacing them with a set of King Shocks OEM Performance series front coilovers and rear reservoir shocks. Fit with compression adjusters, this setup has more than exceeded our ride quality and performance goals of the vehicle.
In fact, with over 50,000 miles on the odometer, the only real change we now needed was a new set of treads beneath the vehicle. As we mentioned earlier, research would be a key factor in making sure we made the right investment. With so much time spent on the highway these days, going with an overly aggressive set of treads simply didn't make sense. However, we weren't willing to completely sacrifice off-road performance for a set of tarmac-focused rollers. Hence how we fell into the biggest category of tire in the SUV and Light Truck world- the all-terrain.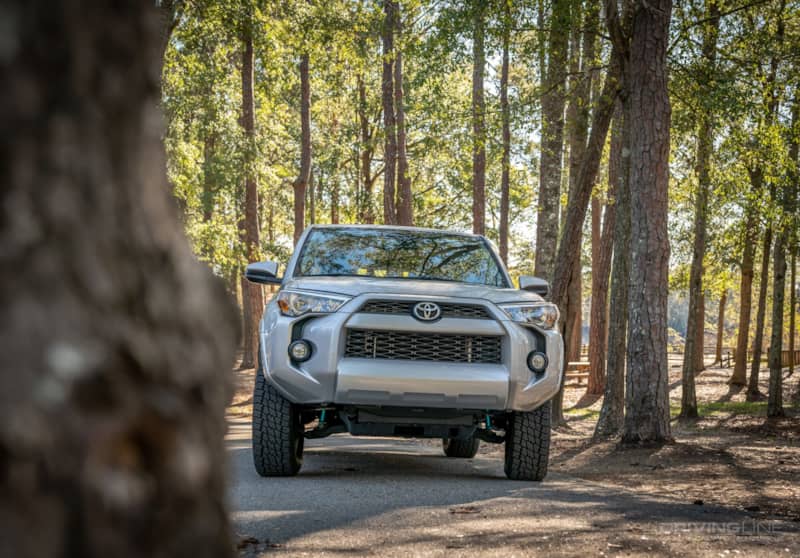 It may be the most crowded tire space there is. Everyone seems to promise the same thing- a tire that will work excellent on road, but still give you plenty of grip when you peel off the pavement. So, what tire did we end up with? It's called the Terra Grappler G2 and it's from the biggest enthusiast tire company in America- Nitto Tire. How exactly does one become an enthusiast tire company? Quite simply by building tires are intended to increase performance in automotive disciplines that are traditionally more demanding on rubber. This has allowed Nitto to become a dominate brand in places such as Formula Drift and the Ultra4 Racing King of the Hammers event.
So, let's get back to the all-terrain. Why exactly would we invest in a set of Terra Grappler G2s for our 4Runner? Well, for starters, you can get them from Toyota from the factory in higher off-road-oriented trims, making it a tire that Toyota literally engineered to be on the vehicle. Adding to this was the fact that we've had this tire on some of our larger trucks in the past and enjoyed some seriously good longevity and all-around performance. Couple in a reasonable price and OE-fitment, and the Nitto treads made sense across the board.
Given we now have substantial seat time under our belt with the tires, we thought we'd share our real-world findings so far.
Balanced and Aligned
We order our 265/70R17 Terra Grappler G2's from our local four-wheel-drive shop Low Range 4x4. When they arrived, we had them mount and balance all five. For good measure (and since it had been a while) we also had the 4Runner aligned.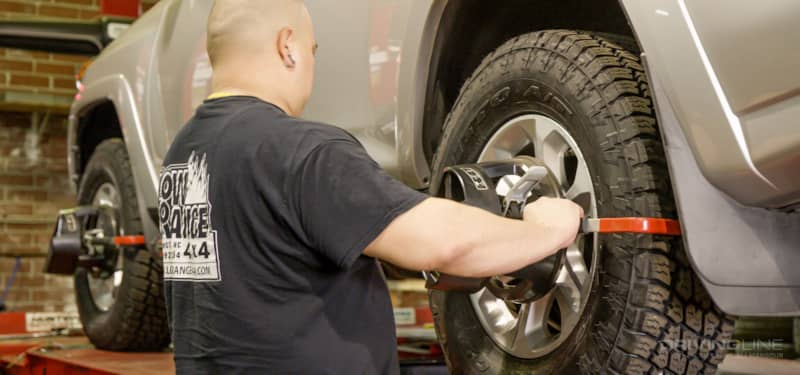 Load Range
If you are putting this tire (and size) on a SUV similar to ours, we recommend going with the Load Range C version over the Load Range E. It's lighter (four pounds less per tire) than the E and offers all the load-capacity you'll need. While you might think going with a higher load rating can't hurt, it's completely unnecessary and will ultimately equate to a rougher ride and less performance (due to the added weight) over the C.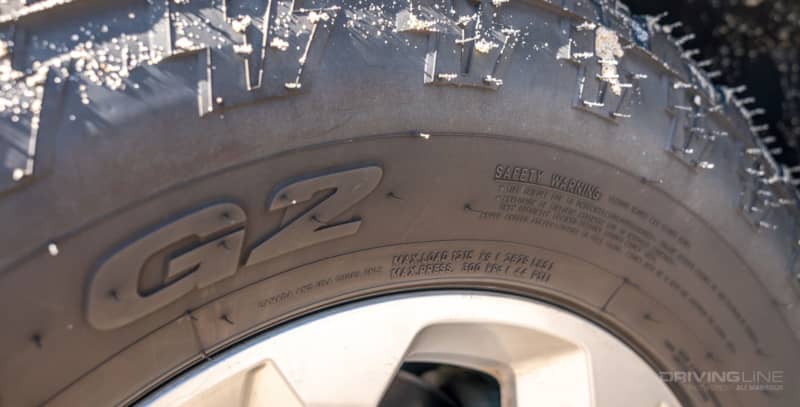 Sipes For Days
Those little lines that run throughout your tread blocks are called sipes. They are put there to help increase grip in wet conditions. Unlike some other all terrains on the market, Nitto fully sipes the tread. This means you'll have the same amount of sipes helping to grip the road at 5 miles as you will at 50,000 miles.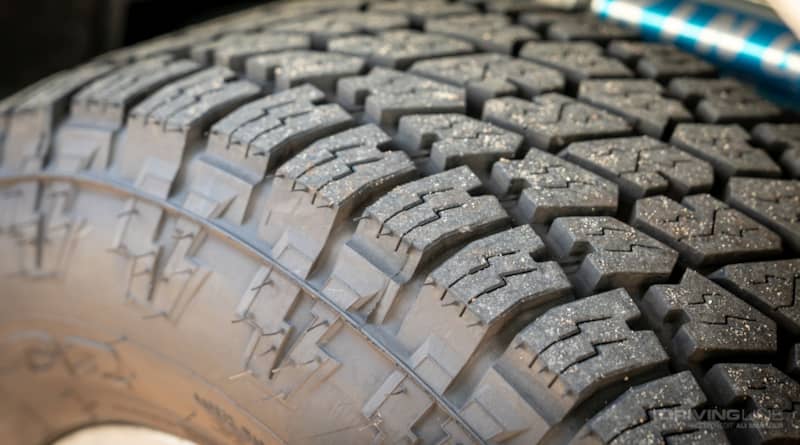 Sidewalls Style
Nitto gives you the choice of running two different sidewall designs. We opted to go with what we'll call lightning bolt side out. The other side looks more like a transformer face. It's personal preference as the tire isn't directional.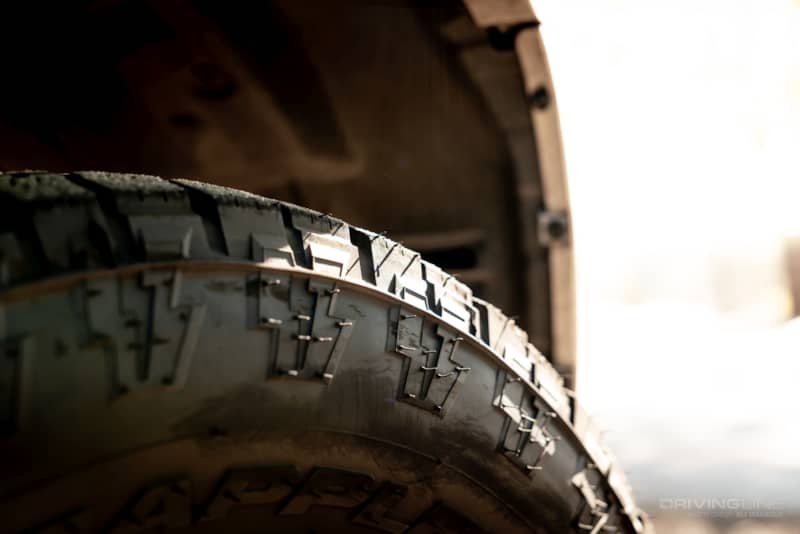 Going the Distance
This 4Runner is a family car, which means it's rarely at a standstill. One of the big draws of the Terra Grappler G2 is that it comes with up to a 65,000-mile treadwear warranty depending on the size. Proper tire rotation and air pressure will be critical to help reach long-term mileage goals. In terms of pressure, we have found around 33 psi works great on the highway.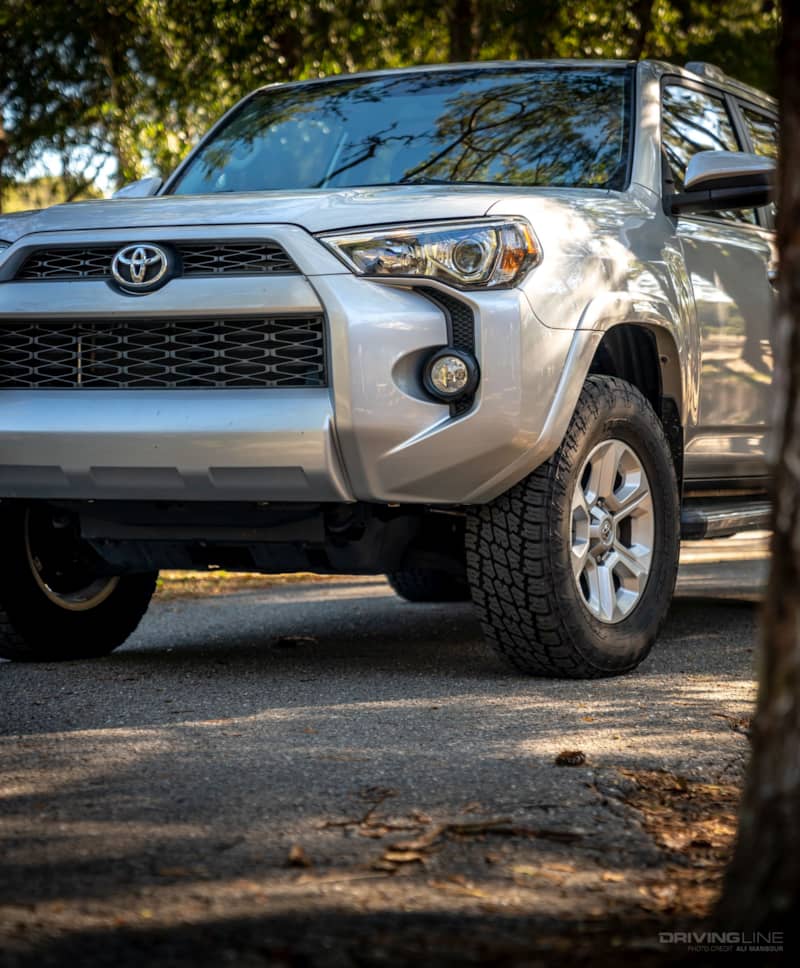 Trail
We're lucky in that we have dedicated off-road rigs, so this SUV doesn't have to be the most extreme off-road machine. That doesn't mean it stays planted on the pavement. With the mix of terrain we see here in the southeast, we've been very please with how sure-footed the vehicle feels off-road. Of course, we're not battling rocks, but that doesn't mean we haven punished the sidewalls more than a few times exploring the Carolina backcountry.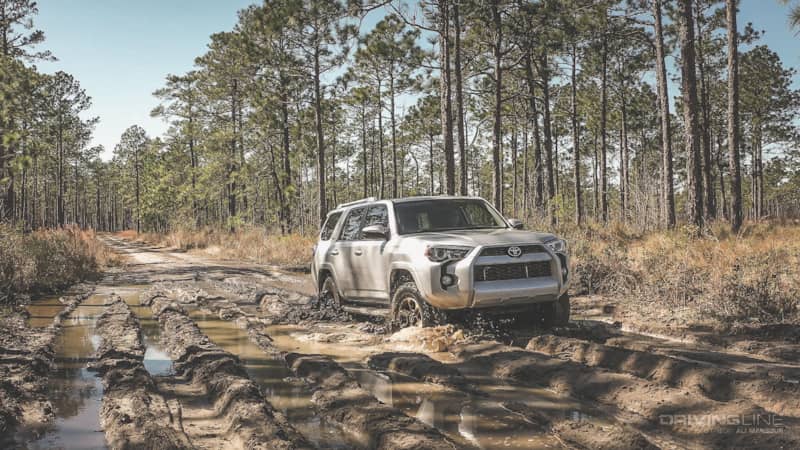 Mud
It's the Achilles heel of nearly every all-terrain tire- mud. We found the G2's works fine so long as you keep up your momentum as wheel speed is key to keeping the lugs cleaned out. If you really need a mud tire, buy one. However, if you're doing more overland and backwoods exploring as we are, this tire is plenty competent.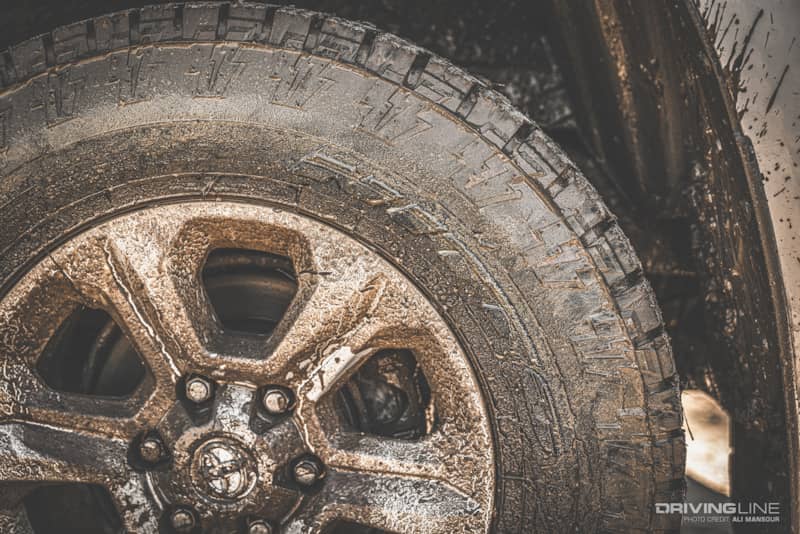 Sand
Being so close to the coast, we can hit the sand quiet easily. While we understand that this isn't a super-common luxury, it's worth mentioning that the tires do an excellent job of moving you along. The deep grooves keep the 4Runner stable and since the tread isn't overly aggressive, we can stay atop it more easily.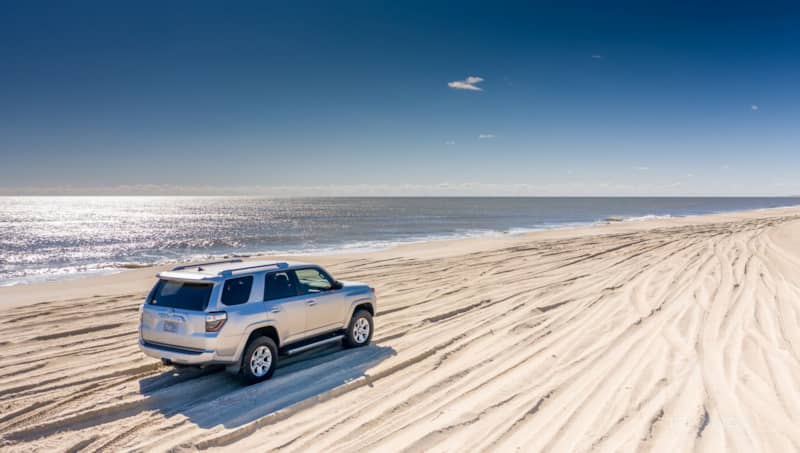 Mileage Gains
It's worth mentioning that we had Nitto Ridge Grapplers on this vehicle before moving to this tire. We absolutely enjoyed the Ridge but wanted to go with something a bit milder now that we're racking on more highway miles. One thing we did find moving to the Terra Grappler G2 is that we got back around 1 mile-per gallon. Both tires were the same size, but the Ridge Grappler had a slightly higher load capacity.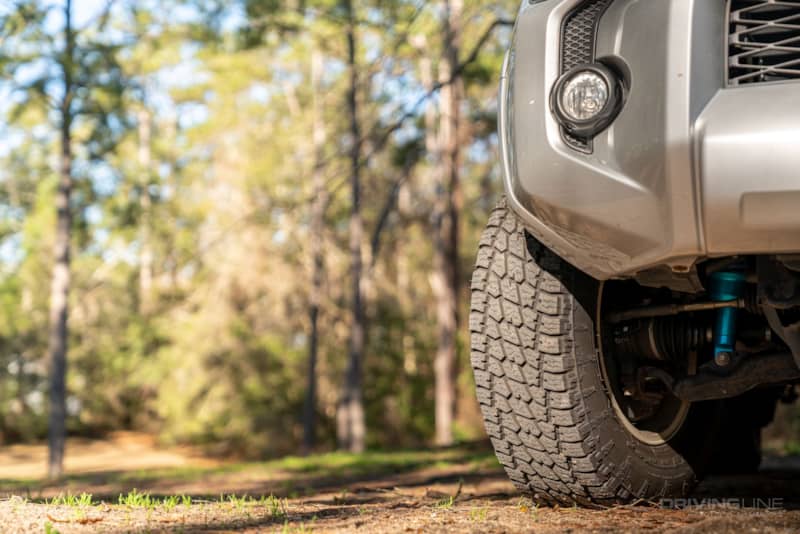 Road Noise?
Noise seems to carry in a SUV more so than a truck, so we were curious how much of a hum, if any, these tires would make. Thankfully, we found these to be just as quiet as the larger versions we've tested in the past. This is one of reasons we estimate as to why it's a go-to tire for Toyota from the factory.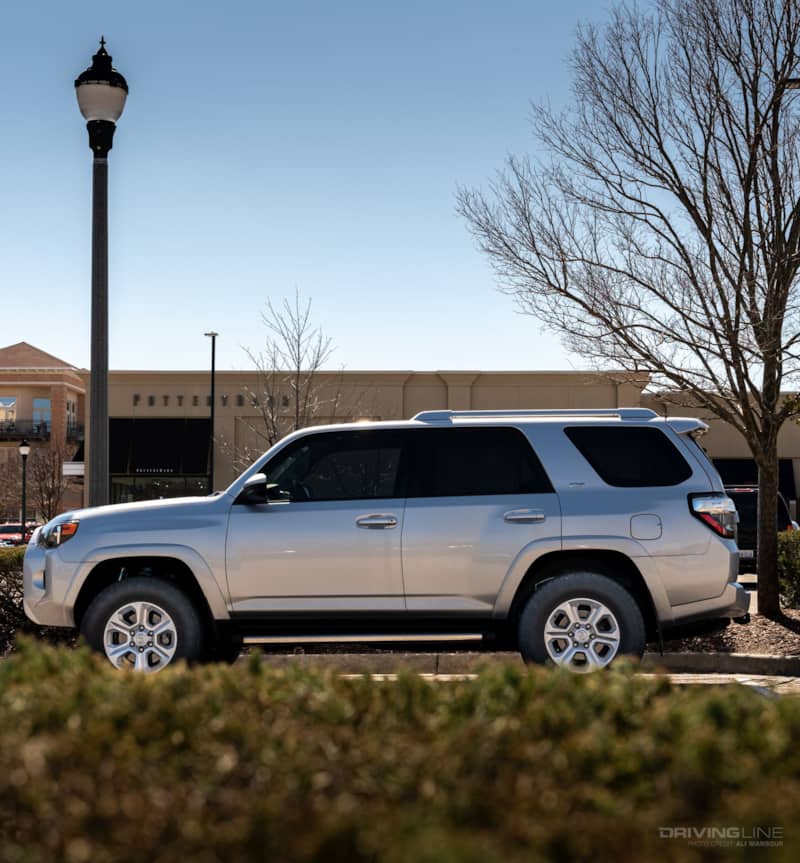 All Terrain Adventures
We're curious to see how many miles we can squeeze out of these tires. We've had good luck with Nitto in the past going the distance. While going off-road will cut a little life out of tread, it's worth the trade-off. Overall, we've found the Terra Grappler G2 to more that meet our needs and expectations of a well-rounded all-terrain tire. For the light wheeling we do and regular highway jaunts, this tire fits our needs extremely well.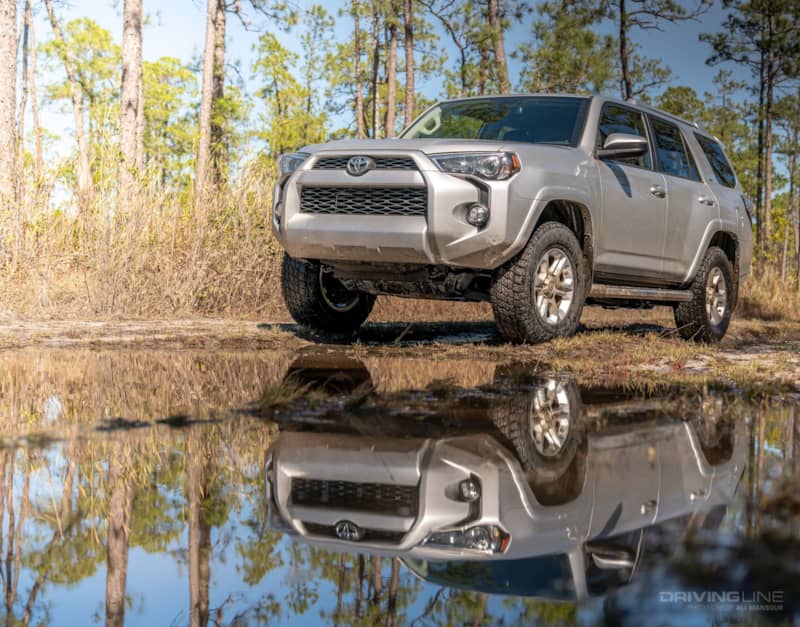 Want to see some Toyota's in action, check out our new On The Trail series.