The King of Chevelles? Inside an LS3-Powered, Six-Speed Muscle Car Masterpiece from 1970
No matter how we evolve and expand our automotive tastes as we get older, there are some things that never change. And its often the cars from our earliest driving days that stick with us the most.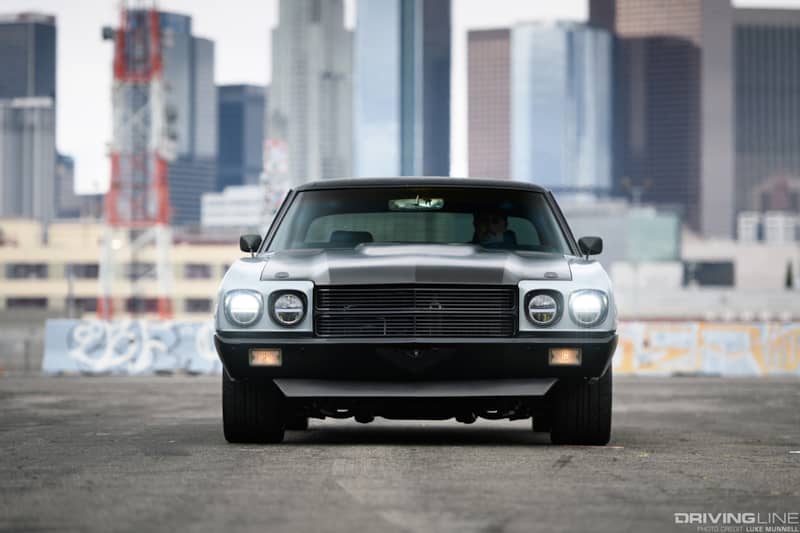 For some, it's a simple, nostalgic yearning for simpler times and younger days and for others, these first cars are the beginning of a life-long love for one particular model or type of car.
Teenage Muscle Dreams
For Nick Vazquez, that car was the 1970 Chevrolet Chevelle. And back in the mid-1990s when it came time for a 15-year-old Nick to choose his first car he was able to get his hands on a '70 Chevelle project.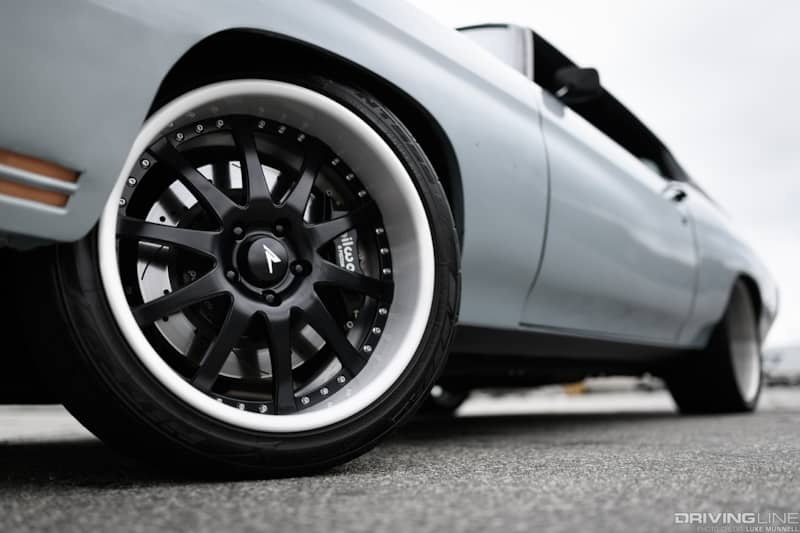 Having a classic muscle car as a teenager is awesome, right? Yes. But it can also lead to trouble. And in Nick's case, that trouble came from a few run-ins with the law, typically after he was caught street racing.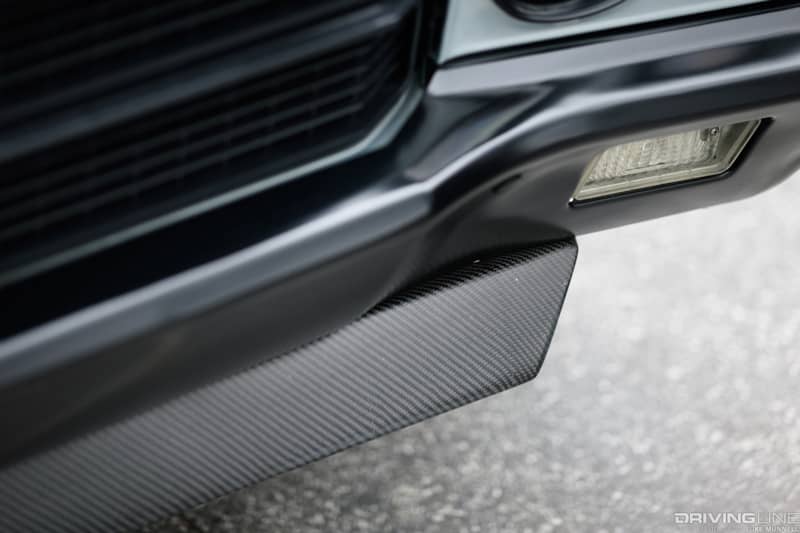 By the time Nick was 18, his father proposed that the Chevelle be taken off the street and converted into a dedicated drag car. Nick agreed, and so they tore down the car and got started on a new chassis, roll cage and other changes needed for safe and legal competition.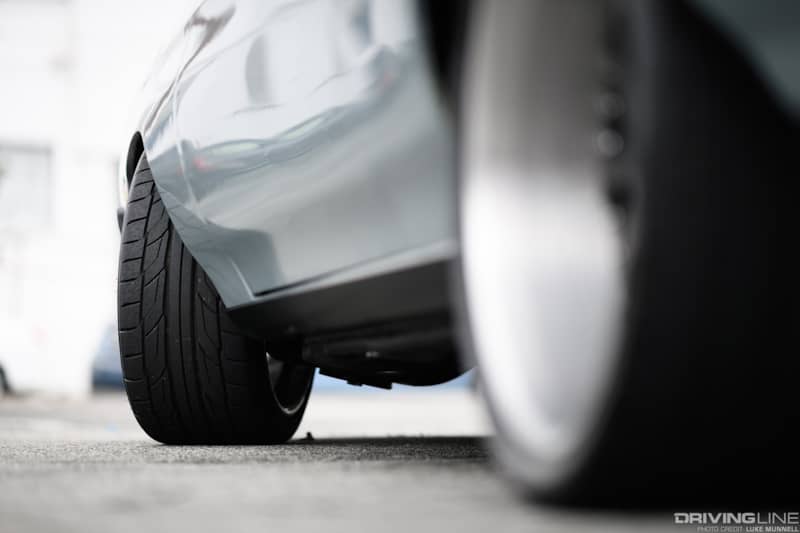 But as often happens, life gets in the way and other things begin to take priority. And to this day that unfinished Chevelle still sits in Nick's dad's garage. 
The Build Begins
But as Nick grew older and the 1990s turned into the 2000s, his love for the Chevelle never subsided. And in 2009, he purchased the car you see here.
It didn't look like this when he bought it though. It was a simple driver, still powered by the original small block with a two-barrel carb and single exhaust — but the potential was there.
Nick enjoyed the car as-is for a couple of years, planning out his future modifications as he did so. And then it was time for the build to begin, with the help of his close friend Jeriah.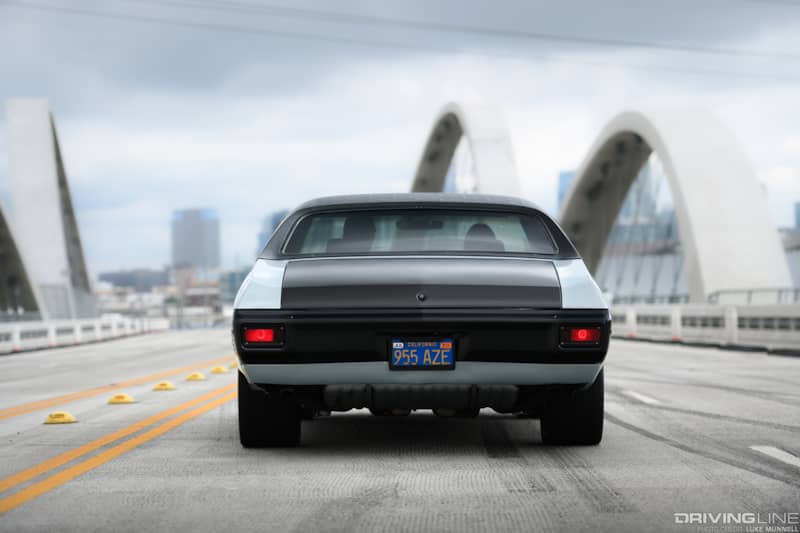 This time, rather than going the full race car route, Nick wanted something with the performance of a race car, but the reliability and comfort of a daily diver.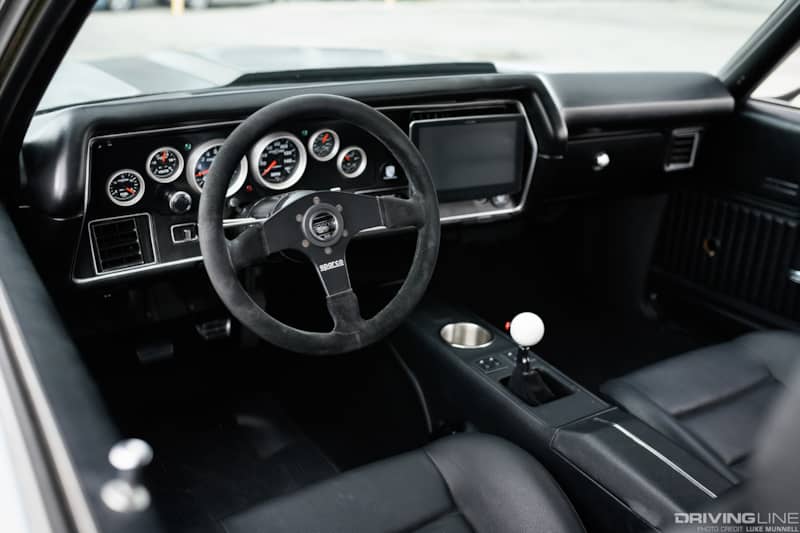 And compared to the 1990s, there were a lot more options to do exactly that. Out went the old 307 and in its place a 6.2L LS3 V8. With a cam and a few other simple upgrades, the car now makes a reliable, naturally aspirated 485 horsepower and 463 pound-feet of torque.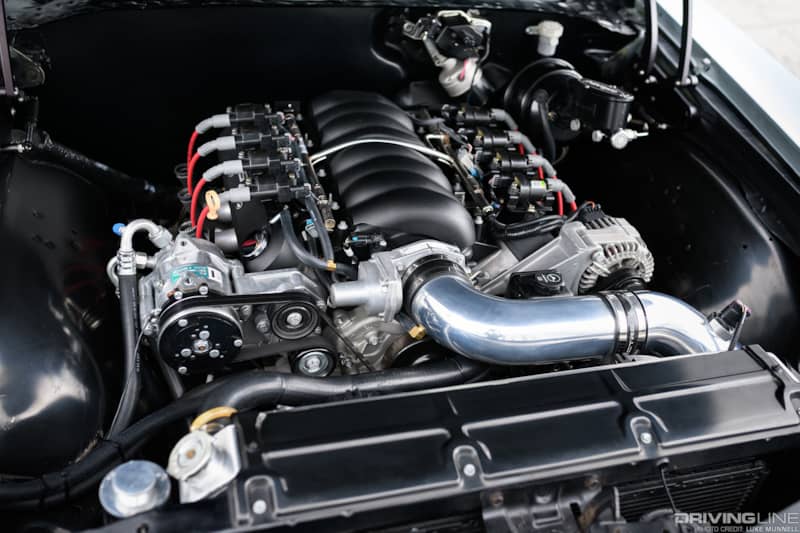 Balance is Key
While Nick's first Chevelle had dreams of quarter-mile dominance, he's taken a much more balanced approach with this one, both in terms of drivability and performance.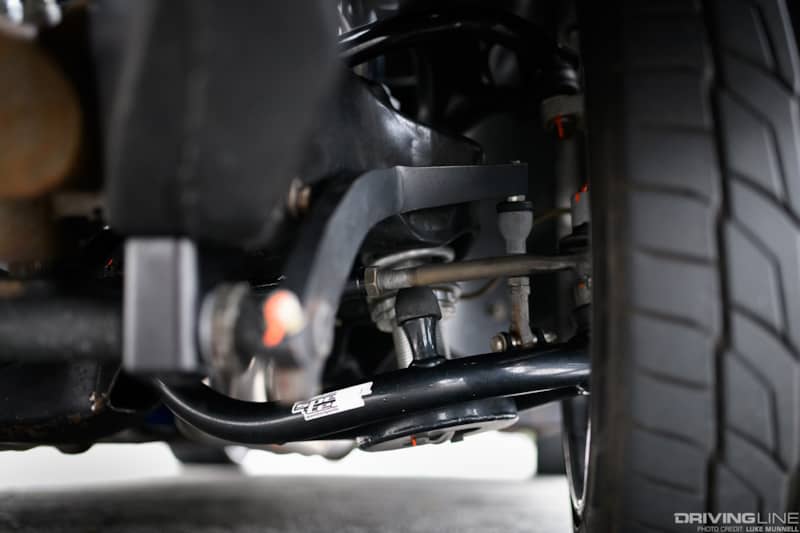 From the Tremec TR6060 six-speed manual gearbox to the Speedtech Performance suspension and Wilwood brakes, the Chevelle now handles and drives less like a vintage muscle car and more like a modern performance machine.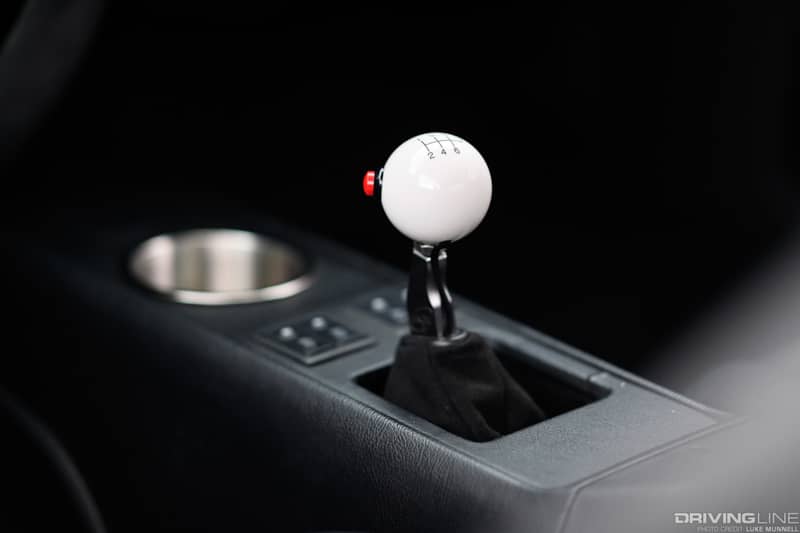 And to help maximize that performance, he runs a set of Nitto NT555 G2 ultra high performance summer tires mounted on staggered Rushforth Rated X wheels.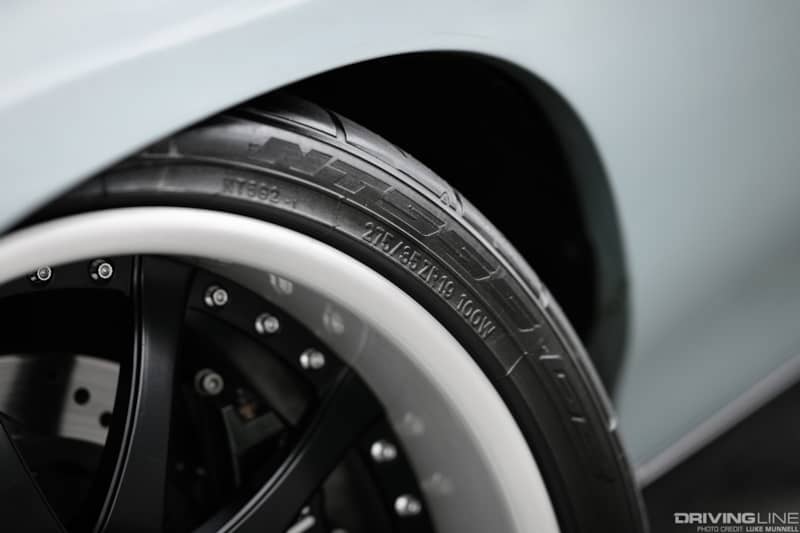 The aggressive wheel and tire setup ties together an exterior theme that blends the Chevelle's classic muscle car shape with modern touches like a carbon hood and decklid, LED headlights and sinister Winchester Gray paint.
What's Next?
With over 12 years invested in the project, Nick thought he'd never part with this car. And he'd completed his goal of building a vintage Chevelle with the performance and low-stress reliability of a modern car.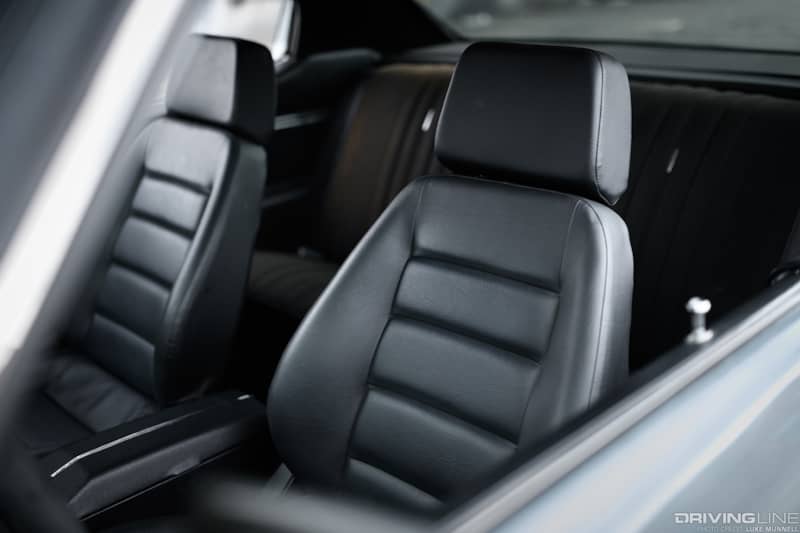 But shortly after these photos were taken, Nick and his wife found a second 1970 Chevelle project. And in the end, they decided to sell this car and get going on an entirely new Chevelle build.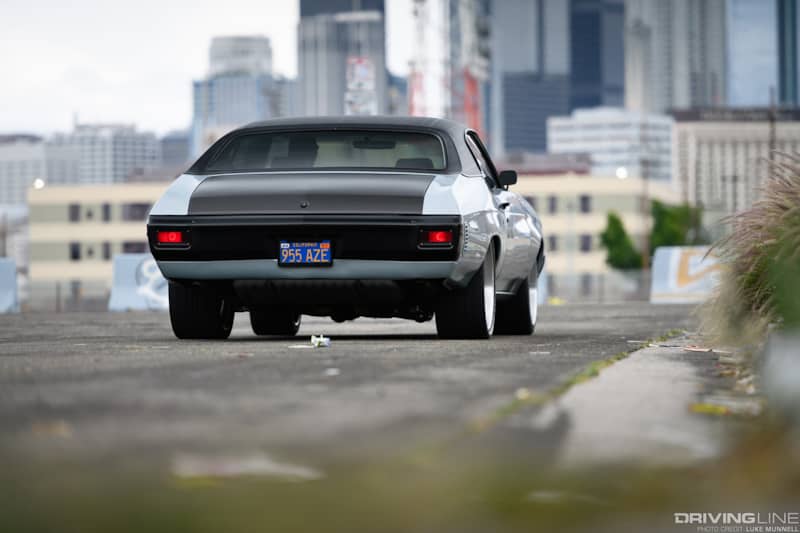 You see, Nick's passion for the Chevelle goes far beyond just one single car. In fact, he's the founder of Chevelle Factory, an extremely popular social media page dedicated to bringing Chevelle owners and enthusiasts today.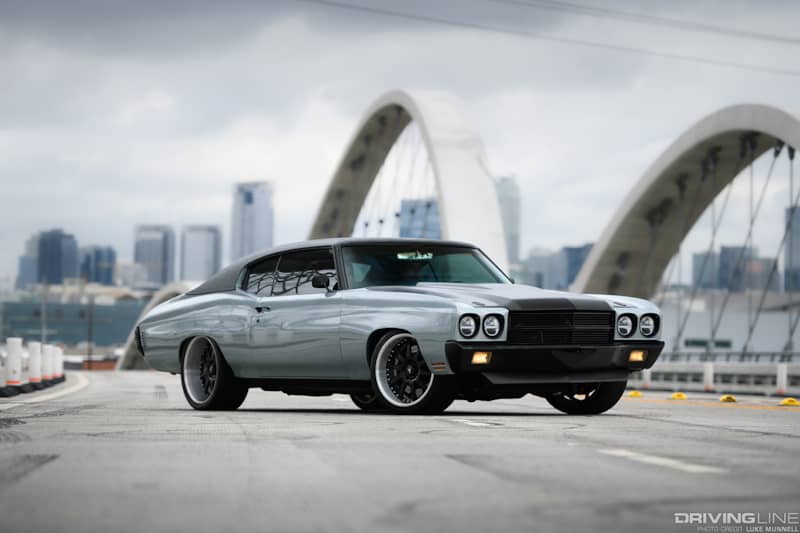 And you know, if someday, Nick and his wife complete this next Chevelle and want to start the process over again, he knows where there's yet another one, still waiting in dad's garage to be finished someday. 
Spec Sheet: Chevelle Factory 1970 Chevrolet Chevelle
| | |
| --- | --- |
| Owner: | Nick Vazquez |
| Engine: | 6.2 Liter GM LS3 V8, Brian Tooley Stage 3 Cam, Sanderson headers, Holley oil pan,  OUTPUT: 485 HP / 463 lb-ft Torque |
| Cooling: | Griffin radiator, dual 16" electric fans |
| Exhaust:  | 2.5" stainless exhaust system with X-pipe |
| Drivetrain: | Tremec TR6060 six-speed manual, MGM shifter, Hawks trans upgrade kit, Centerforce clutch, Chris Alston's Chassisworks FAB9 late Ford big bearing housing w/35 spline axles, Ford 9" third member, 3:90 gears with LSD |
| Suspension &  Brakes: | Speedtech Performance front spindles, coilovers and control arms, Detroit Speed  front sway bar, Chris Alston's Chassisworks G-link rear suspension, TurnOne steering box, Wilwood 14" brakes |
| Wheels & Tires: | Rushforth Wheels Rated X Wheels 19"x10 (front) 20"x10 (rear) & Nitto NT555 G2 275/35R19 (front) 305/30R20 (rear) |
| Exterior: | Anvil carbon fiber hood, decklid, spoiler, black powdercoated bumpers and door handles, Winchester gray paint, Novalux LED headlights, LED taillights |
| Interior: | Factory SS dash, billet gauge cluster, Sparco steering wheel, Corbeau seats, Vintage Air A/C |