Meet Shorty, A Show-Stopping Ford F-350 Super Duty for Work and Play
Take one look at the massive and radical-looking 2021 Ford F-350 you see here, and you might wonder why its owners have dubbed it "Shorty."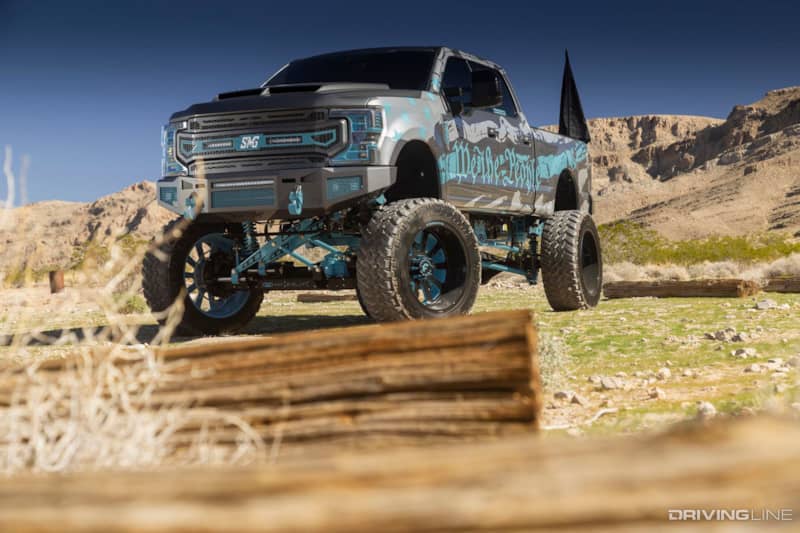 The Story Behind Shorty
When Alexis Tornquist went to purchase a brand new Ford Super Duty pickup during the supply chain crisis of 2021, she planned to bring home a long-bed F-350.
As she explained, or justified to her husband, the long bed truck would be the most practical choice for their lifestyle and particularly their weekend adventures, which include heading to the mountains and towing a variety of boats and toys for outdoor fun.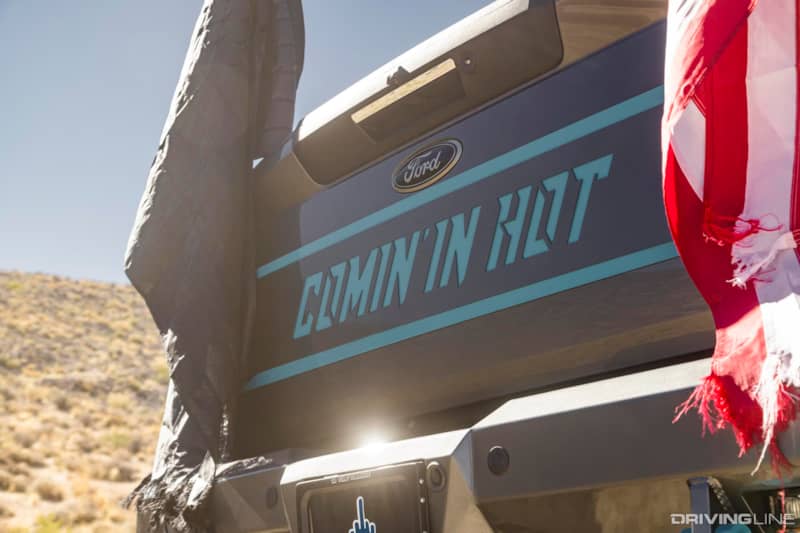 And after hunting through picked-over dealer inventories to find a truck with the exact specs and color she wanted, one miraculously popped up at a dealer an hour away from her house. Or at least that's what it seemed.
Short, But Tall
It wasn't until after she'd signed the paperwork and was handed the keys that she realized that her new F-350 was actually a short bed. Oops. Nonetheless, she brought the truck home, and when it came time to give it a name, as she's done for all her project vehicles, her brother suggested "Shorty."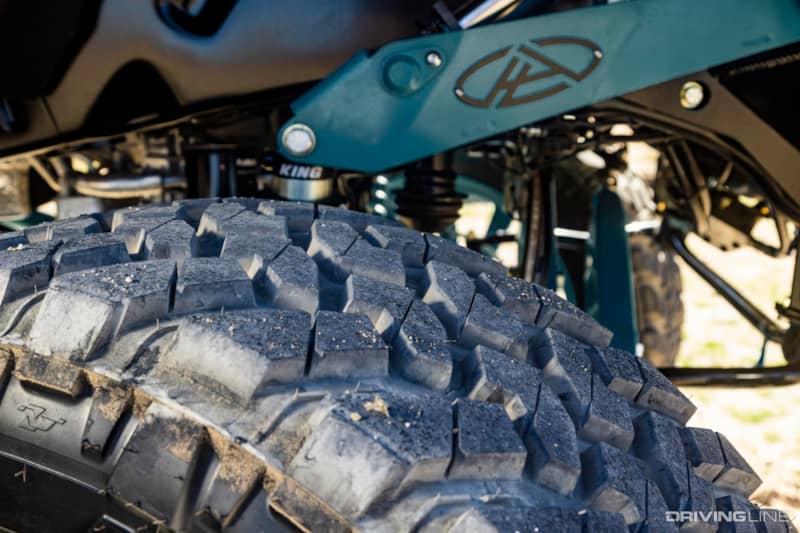 "It's not going to be short for long," Alexis said, knowing her modification plans included an aggressive lift kit. "But it will be a short bed forever," her brother responded. And so the name stuck.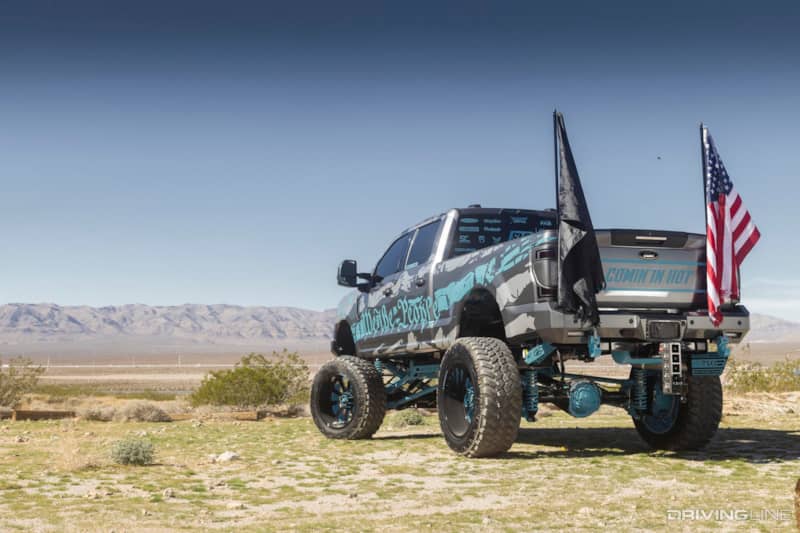 Alexis' plans for Shorty included more than just a few simple modifications. With the help of SMG, the plan was to show the truck at the 2021 SEMA Show, now only about six months away.
Most of the summer was spent modifying the truck, starting with an AnyLevel adjustable lift kit to give the Ford its sky-high stance.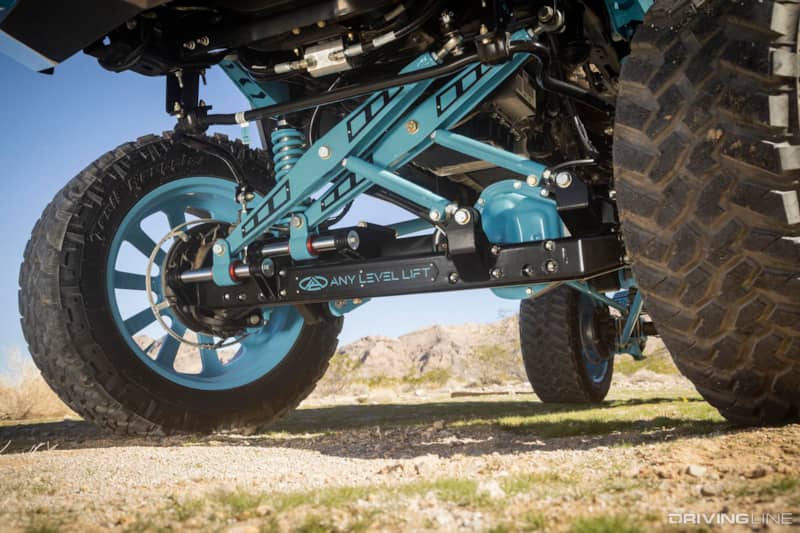 The SEMA Crunch
The supply chain issues didn't just affect the vehicle purchase itself; it also made sourcing the rest of the aftermarket parts both stressful and time-consuming.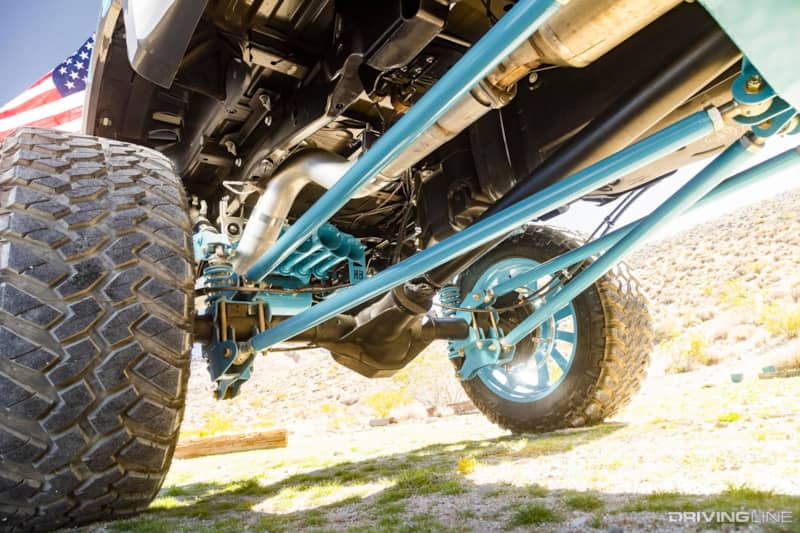 But by the end of October, the truck was finally ready to be shipped to Las Vegas for SEMA, with the last parts being installed just days before Shorty made its journey west for the big show.
The right wheels and tires were crucial to making an impact at SEMA, and the massive forged Forgiatos measure 26-inches in diameter and 14-inches wide. They've also been finished with powder blue accents to match the coloring of the suspension.
26s and 42s
The idea of a mud terrain tire that fits 26-inch wheels might sound strange to a typical pickup owner, but that extreme, enthusiast-grade sizing is precisely where the Nitto Trail Grappler comes in.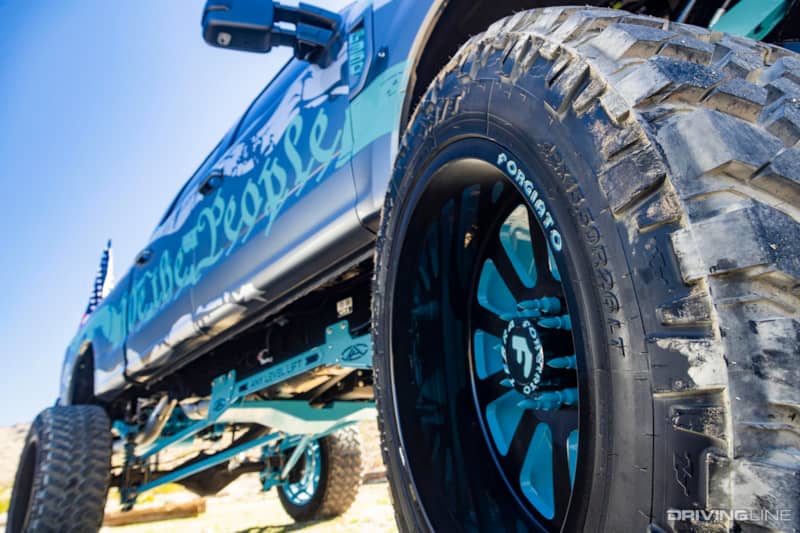 The 42x15.50R26LT Nitto Trail Grappler tires on Alexis' truck not only impress when seen statically, they also give Shorty capability that goes far beyond what you might expect from its showy exterior, especially when it's time for those mountain adventures.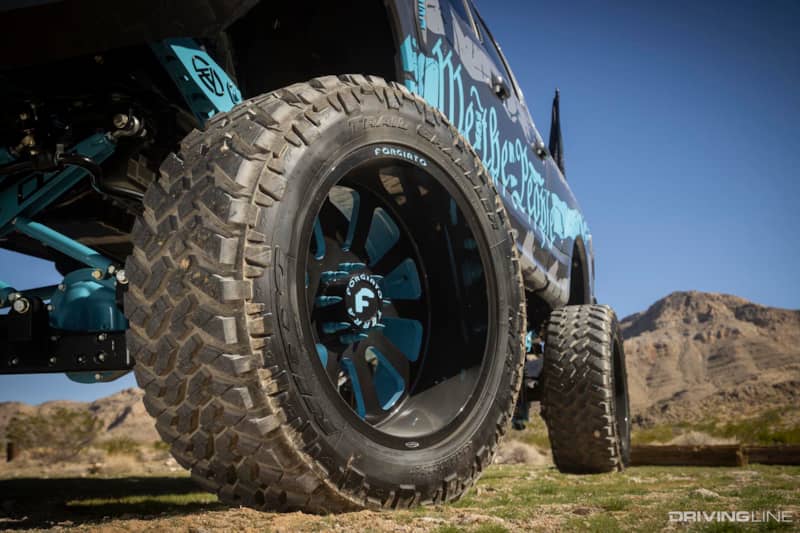 That aforementioned exterior treatment includes touches like Fusion bumpers, Recon lighting, a Cervini's vented hood, a grille from Overkill Fab, and a lot more.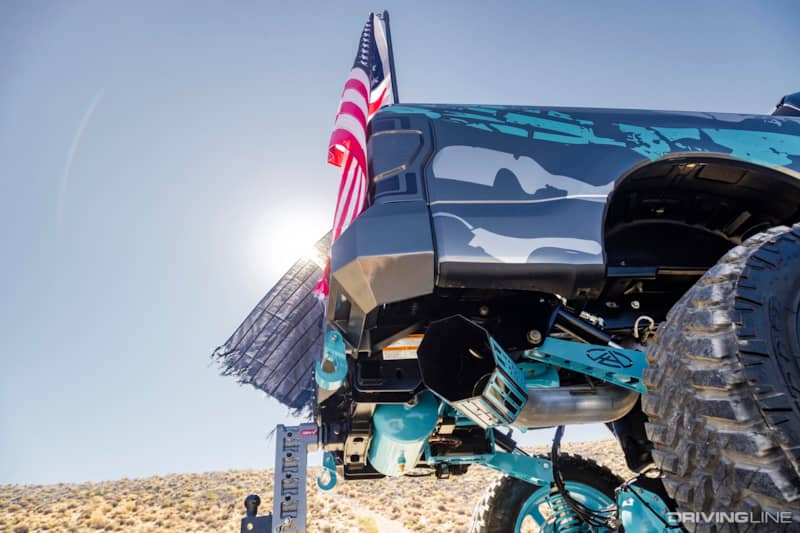 The combination of powder blue accents with carbonized gray works quite well, especially when set off with the patriotic graphics scheme that she came up with her for this properly American rig.
The Evolving Project
Following the '21 SEMA Show, the truck did many more shows during the 2022 season and returned to Vegas once again for the 2022 SEMA Show sporting some exterior changes and other new parts.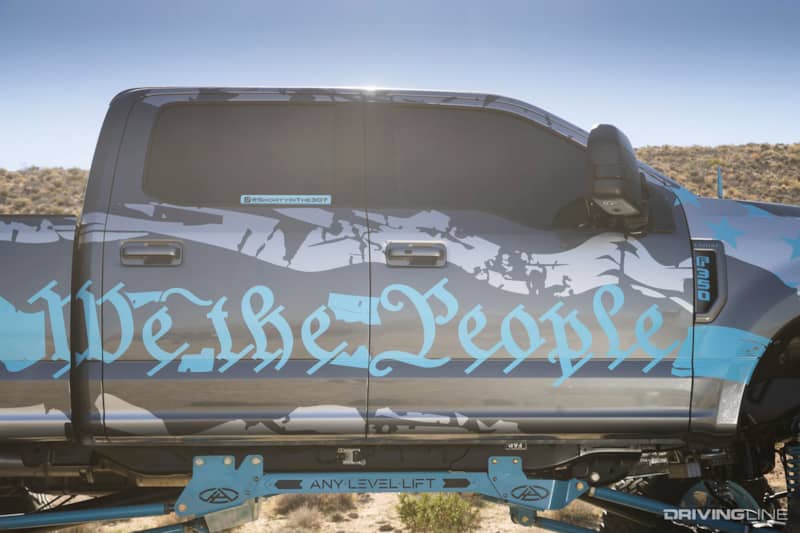 And as the 2023 show season kicks off, Shorty will again be hitting some of the bigger truck shows across the country.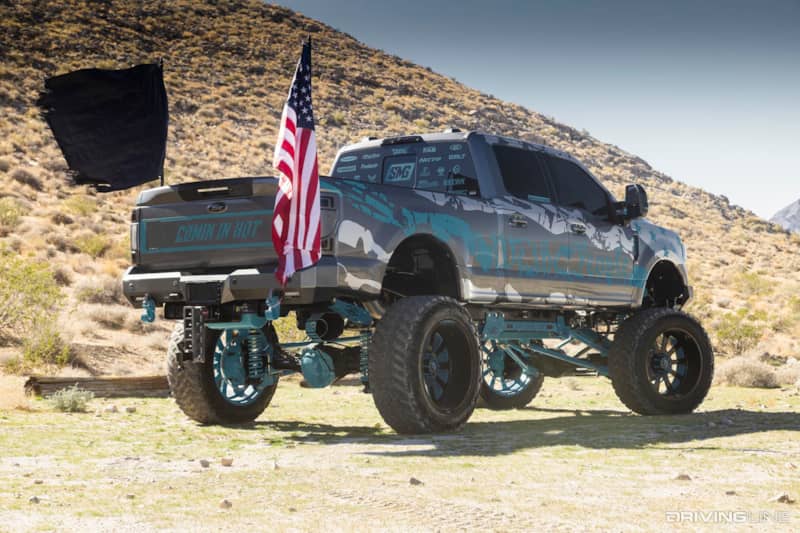 Alexis' Super Duty might not have been the exact truck she had in mind when purchasing it, but we all know when it comes to project vehicles, things don't always go exactly to plan.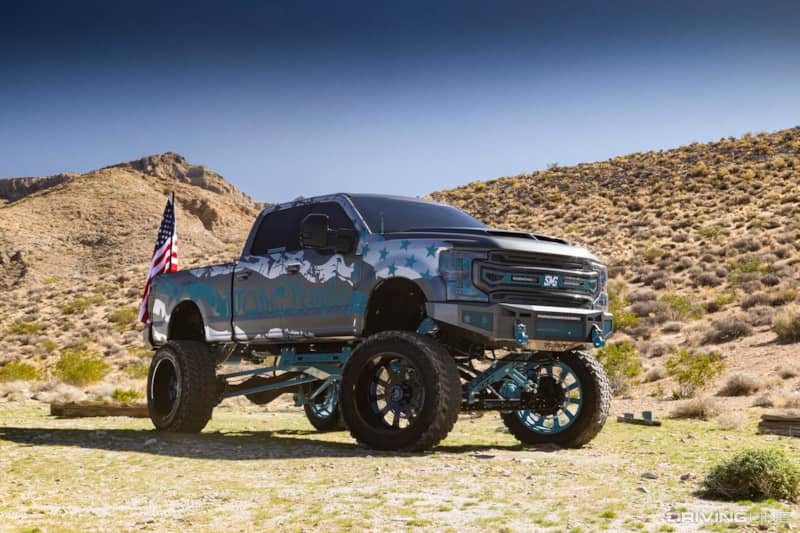 And now, two years later, that little mixup is now just a funny tidbit in the backstory of a truck that she's made all her own.