Midwest Gem: Exploring Indiana's Badlands Off Road Park
Western Indiana isn't exactly known for the diversity of its terrain—and it's the last place you would expect to find an off-roaders paradise. The state's general makeup consists of corn and soy bean fields, with the sporadic grouping of grain bins and patches of forest mixed in. Yet, just south of the small town of Attica, Indiana, tucked in behind middle class homes with well manicured lawns, the Badlands Off Road Park exists.
Despite encompassing only 800 acres, the sheer variety of different terrain present at the Badlands makes the park feel much larger. With wooded trails to traverse, creeks to pass through, mud to sling, sand to roost, hills to climb, rocks to crawl over and small ponds to cross, there is truly something for everyone. After a 15-year layover, yours truly finally made it back to Attica this year—and while there, I made sure to see a little bit of everything.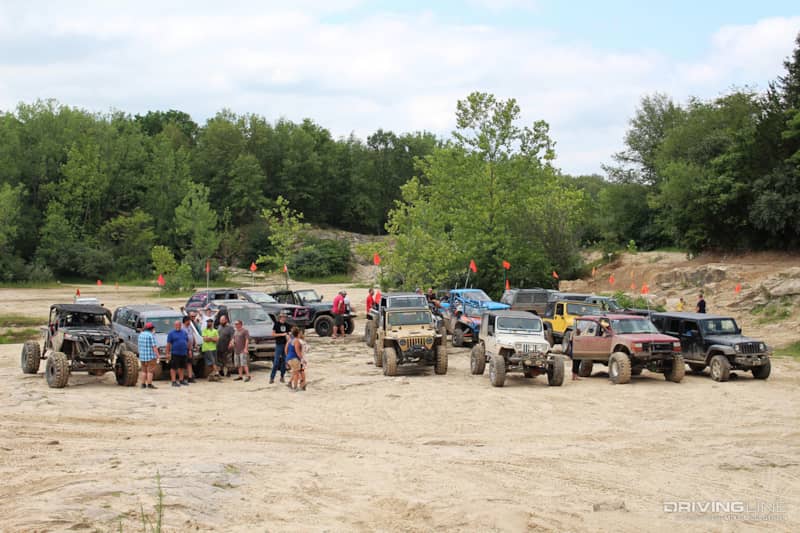 Hitching a ride with the Rough Rangers Off Road Club (RRORC), I was reminded why the Badlands remains one of the premier venues to wheel in the Midwest. Our motley crew included a host of Jeeps and Ranger-based vehicles (RBV's). Our fun kicked off at the rock garden before the group moved on to one of the park's shelved rock sections. After that, the entertainment shifted to the park's creek crossings, hillclimbs and mud holes.
For $20 a day ($10 to ride shotgun), it's a pretty affordable way to experience some of the best wheeling you'll find in the middle of the country. Read on for 9 reasons why we love Badlands Off Road Park...
1. Muck and Mire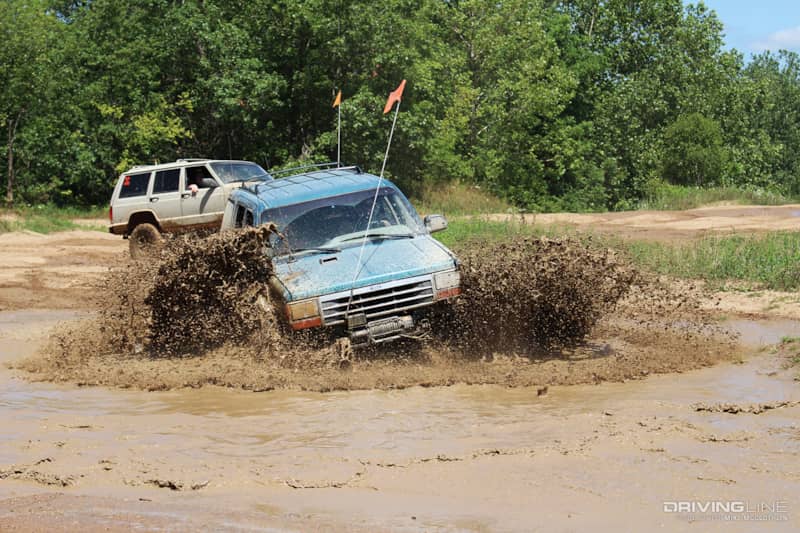 The Badlands' mud playground area is a lot of fun. Holes range from mild to moderate and deep to bottomless. The variety of mud holes makes this the perfect spot for both the guy on 33-inch mud terrains or the hardcore bogger on tractor tires. Here, an impromptu mud bog is about to ensue in one of the moderately deep holes we stumbled across.
2. Why did the Jeep Cross the Pond?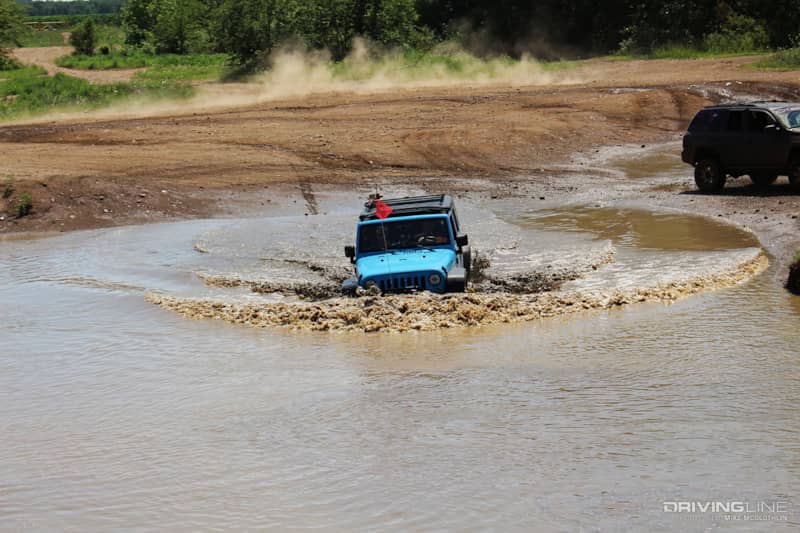 Pond crossing anyone? At the edge of the park's mud playground, we spotted this enormous puddle and waited until someone felt like challenging it. A lift and larger tires were definitely a requirement to traverse this water hole—and the '17 Wrangler Unlimited Rubicon pictured here was sporting a Zone Offroad 4-inch lift, 37-inch tread and made relatively quick work of it.
3. Hills and Trails for All Skill Levels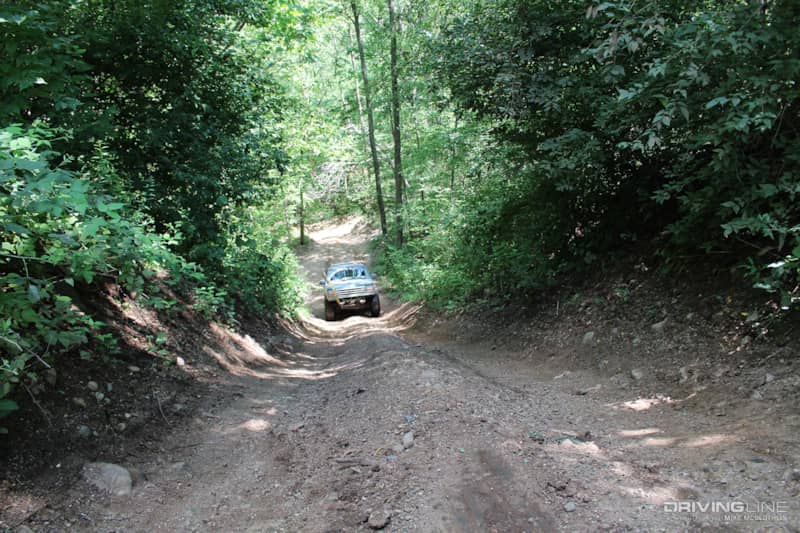 Although none of the hills you'll encounter at the Badlands are long, drawn out or super steep, a few are moderately challenging. As for the trails, they're color-coded according to difficulty level, which takes the guess work out of the path you choose to follow through the woods. Hint: orange means it's an expert level trail while yellow denotes the easiest route. The combination of the wide array of trails and their color-coding makes wheeling the Badlands a fulfilling experience for both a beginner and a seasoned off-road enthusiast.
4. The Tubes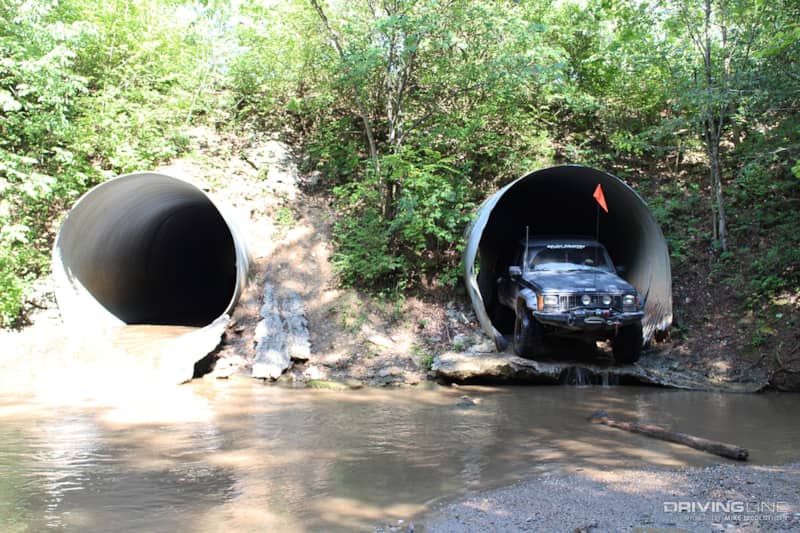 One of the Badlands' well-known landmarks is the pair of gigantic drain tiles positioned along the river trail. The massive culverts sit underneath a dirt trail above them and, as you can see, they're big enough for virtually any size Jeep, SUV or RBV to pass through. At the end of the "tubes" (as they're often referred), you're dropped down into a large pool of water.
5. Deceivingly Deep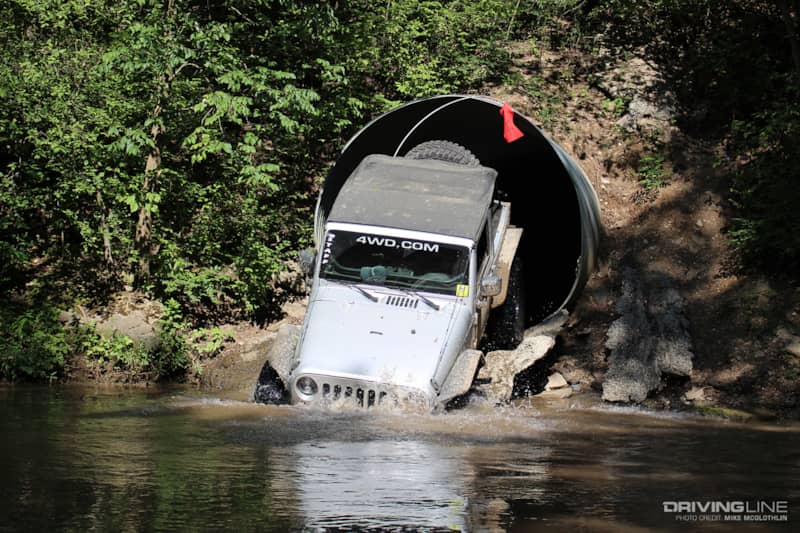 How deep that pool of water is at the end of the tubes is usually unknown. At the height of summer or during drought-like conditions you won't find a lot of depth. Visit the park anytime shortly after or during any amount of precipitation accumulation and you're getting wet. Here, 4WD.com's Tom Schnarrenberger drops a 40-inch tire-equipped JK into the drink.
6. Side by Sides, ATV's and Dirt Bikes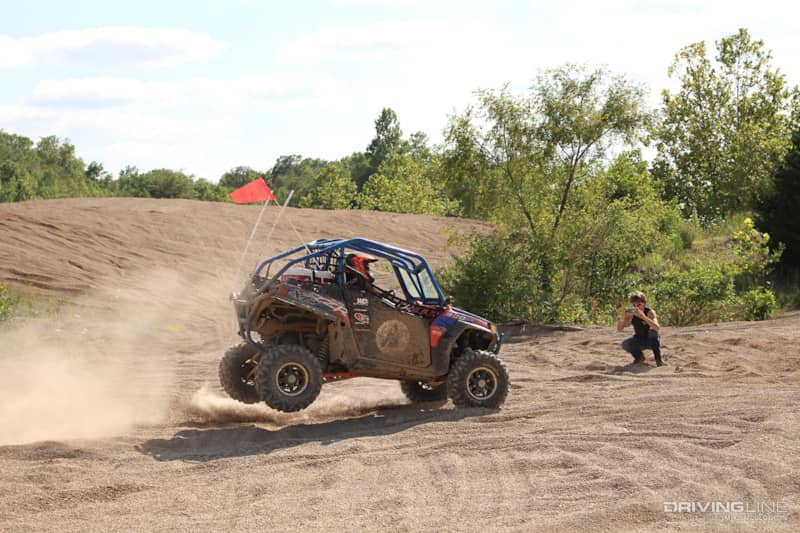 In addition to finding Jeeps, SUV's and other full-size off-road rigs at the Badlands, you'll also see dirt bikes, ATV's and especially side by sides. The latter seemed to outnumber quads by a 2:1 margin when we paid a visit to the Badlands back in July. Here, Sara Oaks sticks the landing in her 900cc Polaris RZR XP while perusing through one of the park's many sizeable sand dune sections.
7. Puddle Blasting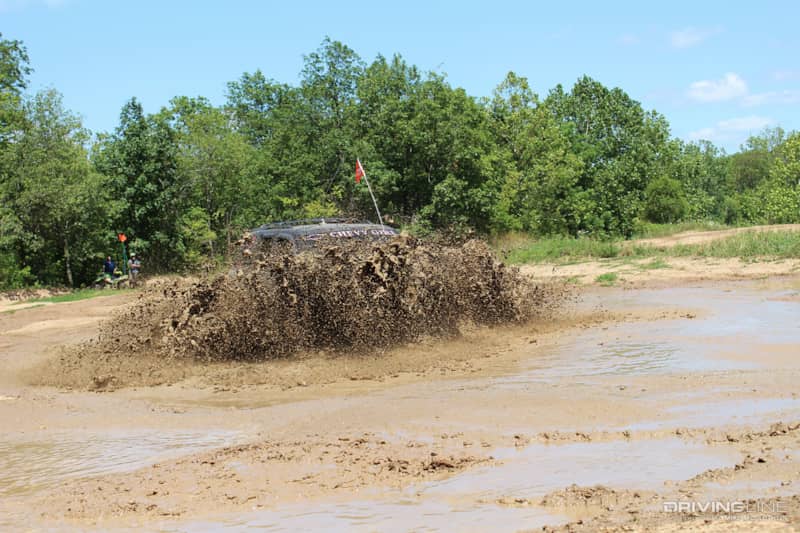 Some of the park's mud holes are a bit thicker than others—even swamp-like, but that didn't stop anyone in our group from plunging into them. Here, the lone GM product in our triage (an '03 Trailblazer) blasts through a knee-deep mud puddle.
8. The 80/20 Split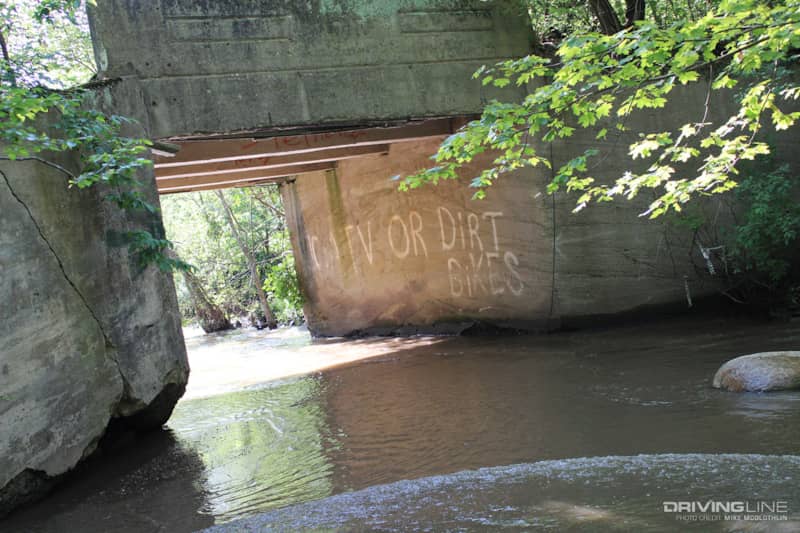 As we understand it, roughly 80-percent of the Badlands' riding area is open to everyone. The other 20-percent restricts ATV's or dirt bikes from entering certain sections. For example, no ATV's are allowed in the rock section (which makes sense because they won't get very far, anyway). Additional areas restricting ATV access can be found in the deeper creeks we navigated in our Jeeps and RBV's.
9. Technical Rock Sections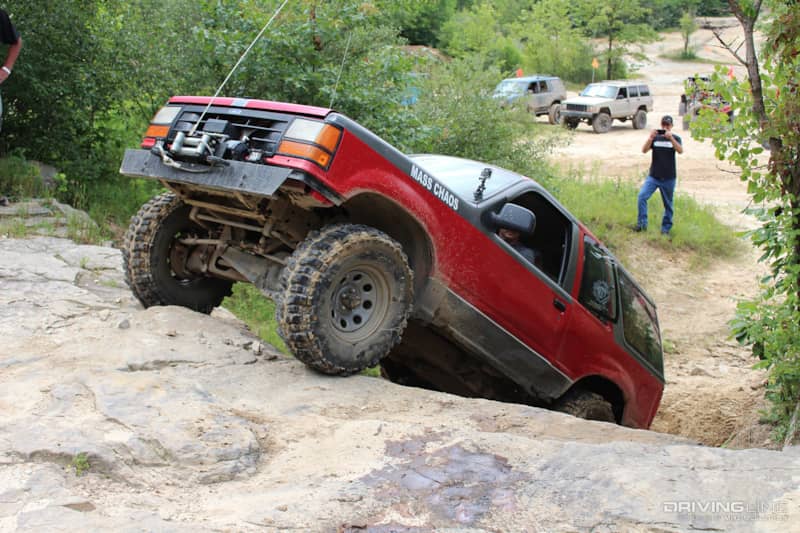 Venturing into the Badlands' rock gardens and shelved rock sections brings out the best of everyone's technical driving skills. Lockers, gear reduction and tire selection pay big dividends in this region of the park.