Money Well Spent? Modifying a Toyota GR86 or Buying a GR Supra
It wasn't all that long ago that Toyota's enthusiast offerings were few and far between, but at the moment the automaker is going through a bit of performance renaissance with its crop of GR-branded sports cars. 
People looking at a Toyota-badged rear-drive two-door currently have two different models to choose from. On the lower end of the price spectrum sits the heavily upgraded second generation GR86, while at the top of the lineup sits the GR Supra.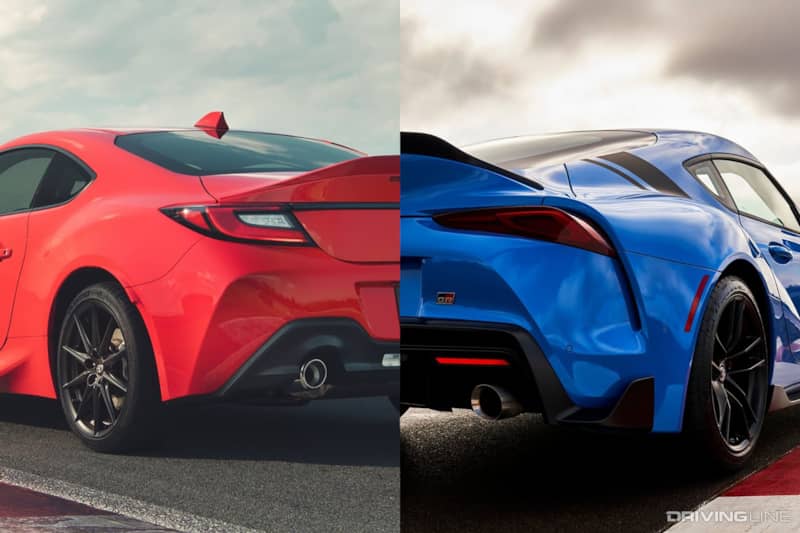 Depending on the specific trim level, as much as $30,000 can separate the MSRPs of these two cars, but is the Supra worth the extra money? And more importantly could that saved money be better used on aftermarket upgrades for the GR86?
Dollars and Sense
In a market full of fast, but increasingly expensive enthusiast cars the 228hp Toyota GR86 remains an exceptionally affordable sports car, with a starting MSRP just below $29,000. And even a loaded up "Premium" example still comes in at less than $35,000.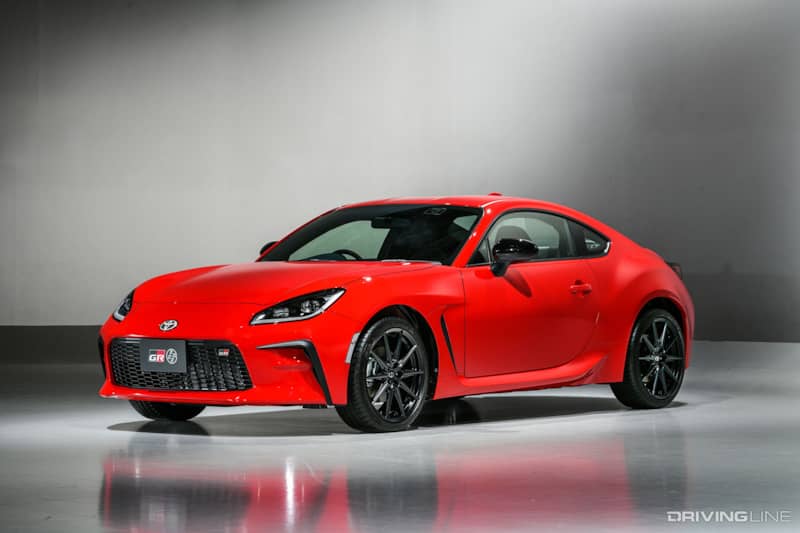 A brand new 2023 GR Supra has an entry price a little over $44,000 but that's for the less powerful 2.0 turbocharged four-cylinder version. And while it's nice that a less expensive Supra is available, it's the GR Supra 3.0 we'll be talking about here.
The six-cylinder Supra makes a likely underrated 382hp, and for 2023 it has a starting MSRP of $53,595.00, and now it can be had with a manual transmission if you'd like.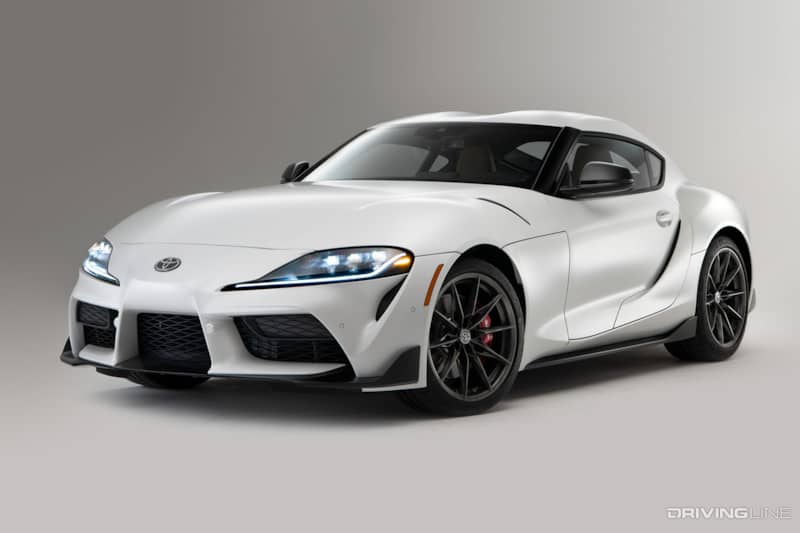 As you'd expect, in stock form GR86 vs Supra 3.0 isn't much of a contest when it comes to performance figures. The Supra is frankly in another league.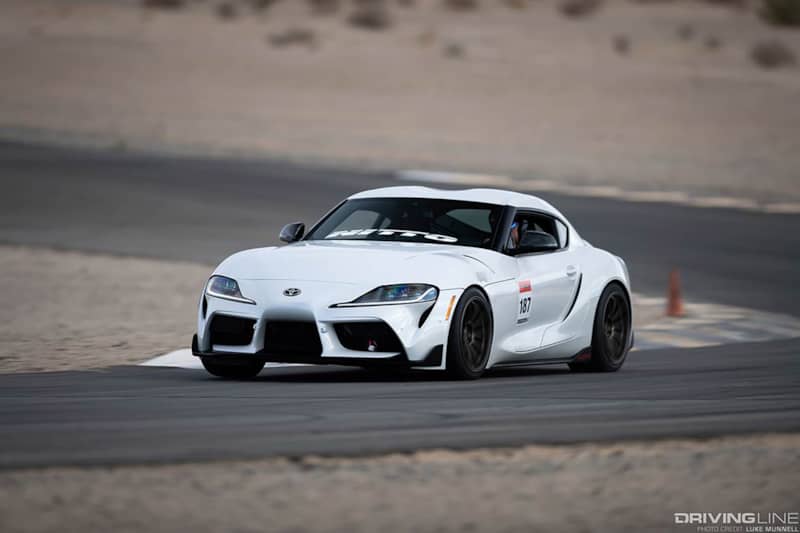 But that doesn't necessarily mean its more fun to drive, and the GR86 remains one of the funnest, most connected sports cars you can find today at any price.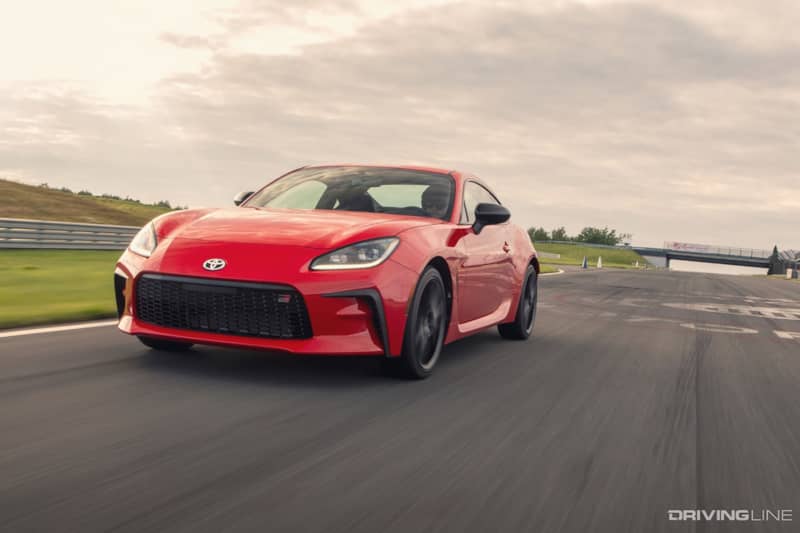 All About the Aftermarket
When the original Toyota 86 (then known here as the Scion FR-S) and its twin the Subaru BRZ debuted back in 2012, it wasn't just a new rear-drive platform, it was a car designed to be a blank canvas for tuning and upgrading.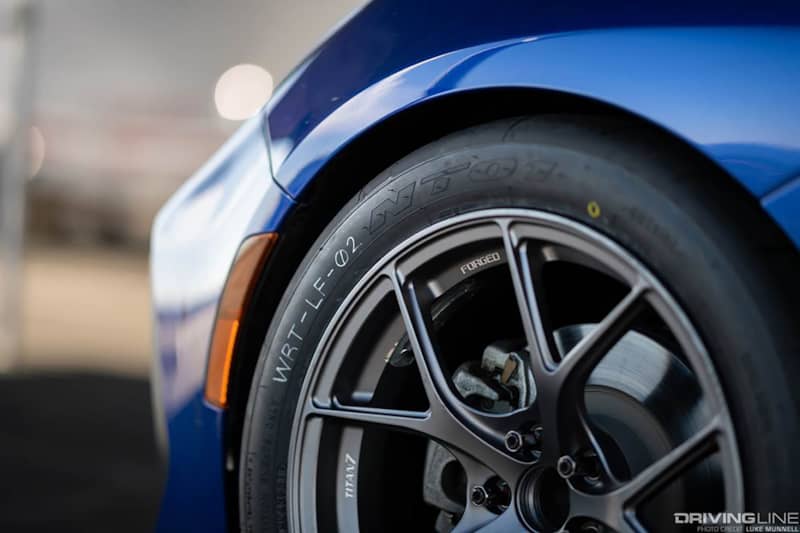 And even with the larger, more powerful engine of the second generation model—it too has continued to be a favorite platform of those who like to tweak and modify.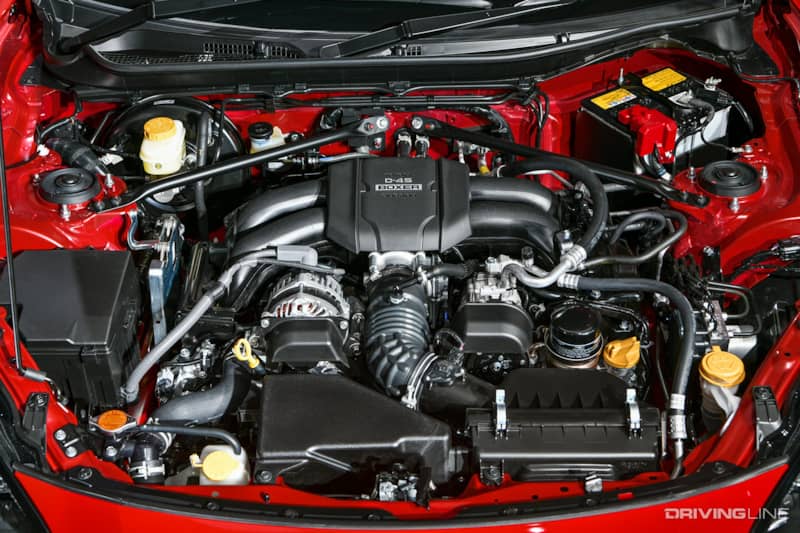 Yes, you can modestly improve the GR86's power with bolt-ons or add an aftermarket turbocharger or supercharger, but it's really handling and braking upgrades where the car comes into its own.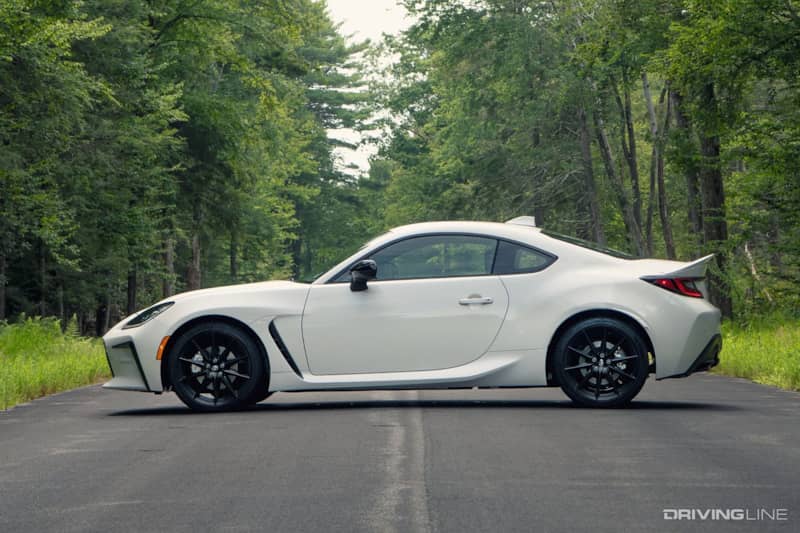 With a few thousand dollars in aftermarket suspension, brakes and tires and wheels, the GR86 should be capable of outrunning a lot of higher end, more powerful cars at the track. And even with some basic upgrades, you'll still have a lot of money in your pocket leftover. 
Then again, it's not like you can't modify the GR Supra. In fact, thanks to its B58 BMW-sourced inline-six it's one of the most upgradeable platforms out there right now, capable of big power with relatively mild upgrades.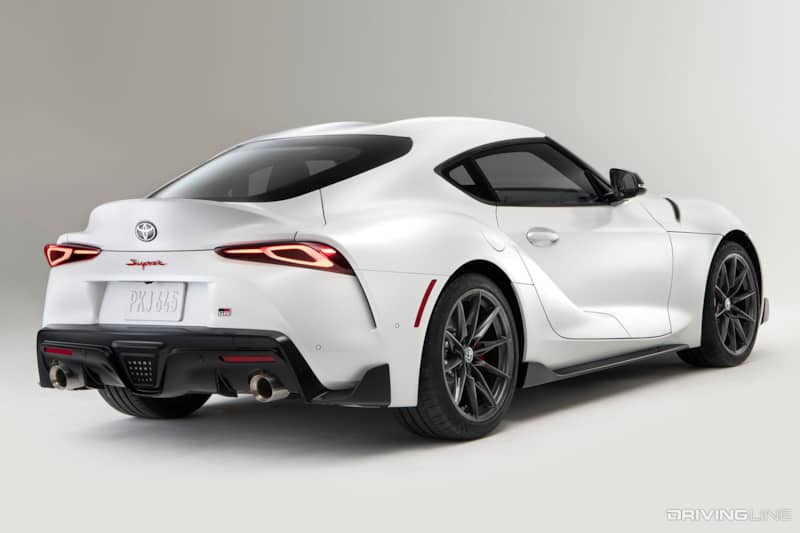 And if you prefer throwing on a set of drag radials and hitting the strip rather than taking corners at the track, the Supra is an easy recommendation.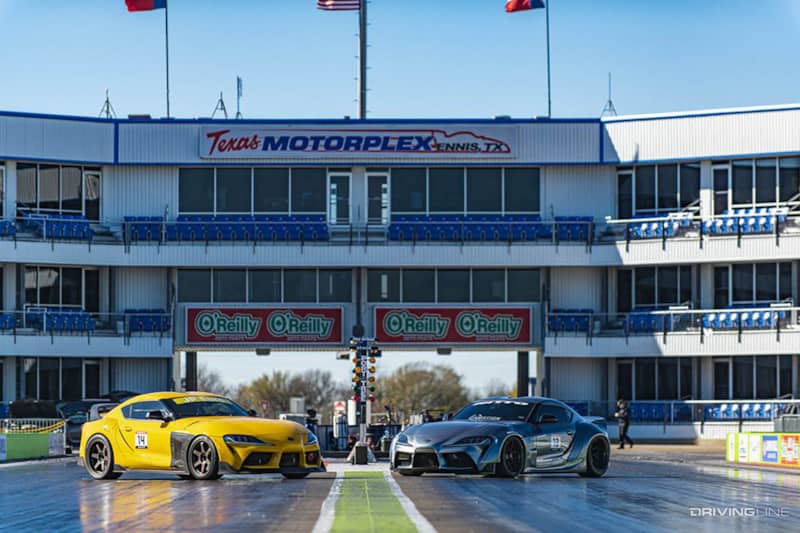 Verdict
In either case, it's going to come down to your budget and goals—and both cars have no shortage of potential. So looking at the two platforms, our recommendations are the following:
If you want a "fast" car for street use that can also rip it up at either the drag strip or a road course you'll be better off with the Supra 3.0—whether you plan to modify or it not.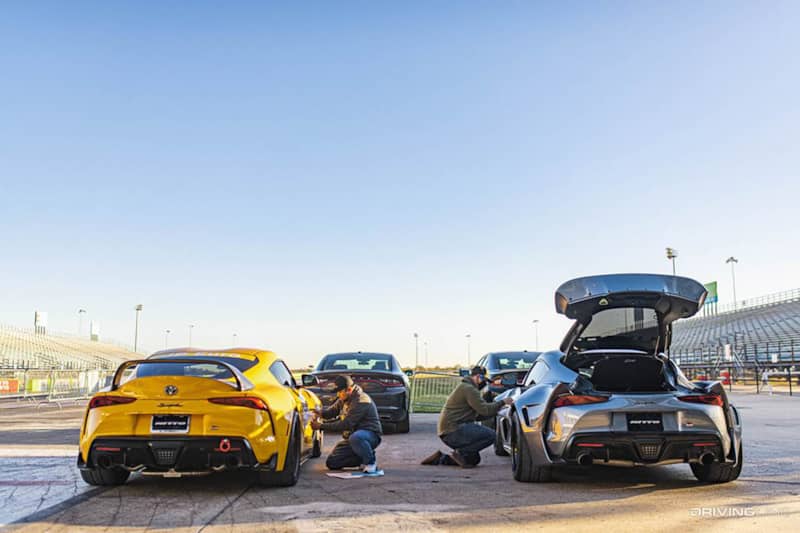 The Supra also beats out the GR86 in many categories unrelated to performance: noise, comfort, amenities, etc. Aside from the added horsepower, it's really the refinement where the extra money is spent.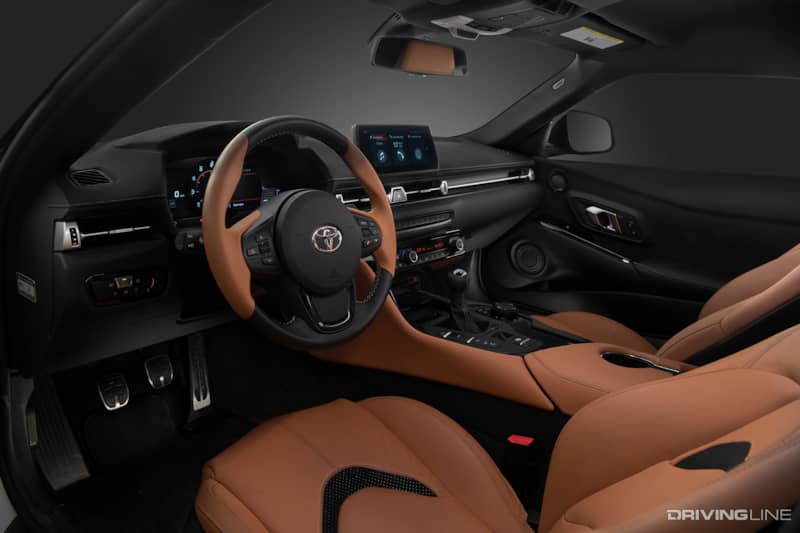 On the other hand, if you aren't too interested in straight line performance, the GR86 might be the winner, especially with the saved money being spent on proven upgrades.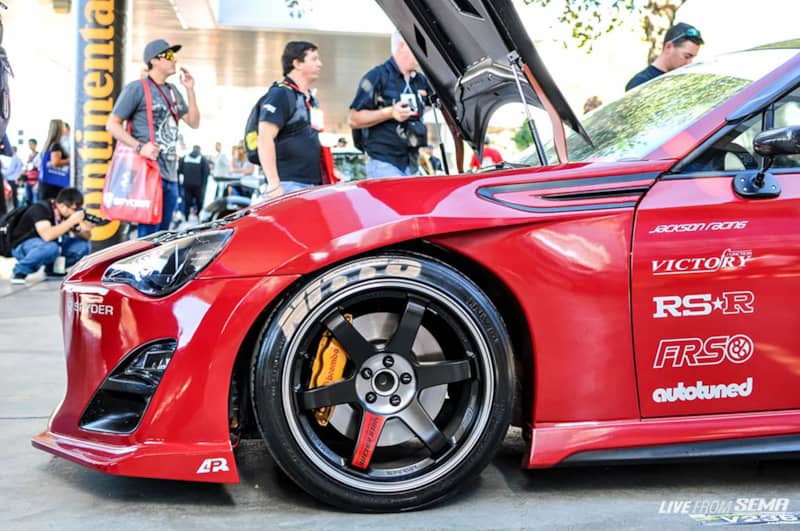 Bigger brakes, upgraded suspension, and most importantly a good set of tires, can help transform the GR86 from a fun sports car to a track day ace. And where it loses to the Supra in refinement it makes up for it with less mass to move.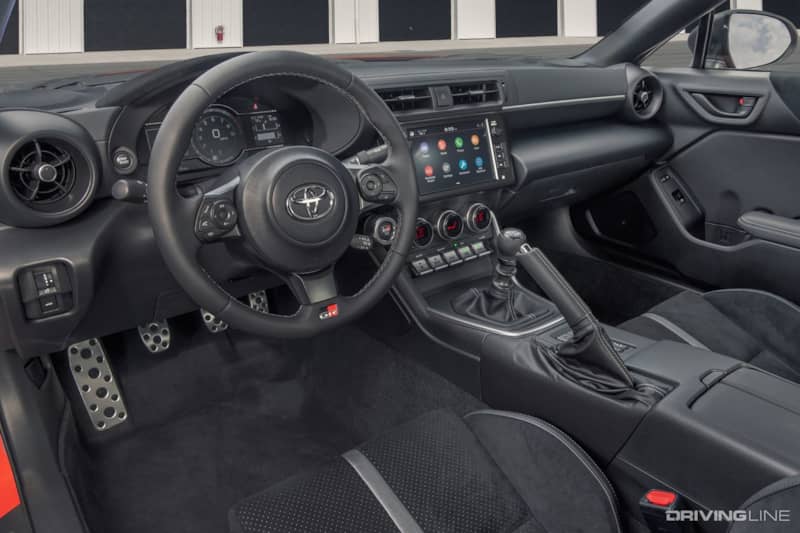 In the end, if you want a fast car out of the box that still has aftermarket potential the Supra should be worth the extra money.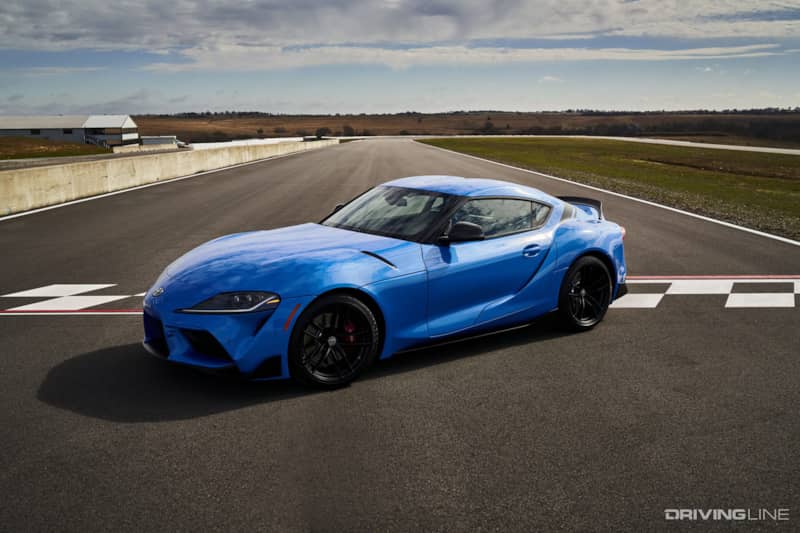 But if you just want something fun, or are looking to spend a lot time doing track days we'd probably give a nod to the GR86 with some basic upgrades, a whole lot of tires, fuel and track entry fees.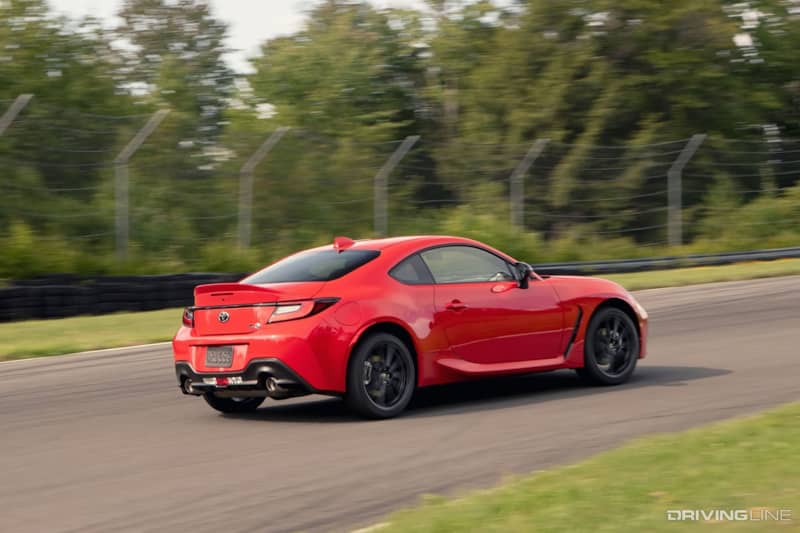 The Supra may in fact be a Toyota-badged BMW and the GR86 a Toyota-badged Subaru, but we can't overstate how great it is that Toyota is giving us enthusiasts so many choices these days.