Move Over UberX… Introducing UberRAD
Who wouldn't love to get picked up in an Uber ride like this?!? As long as you're not headed to the airport with tons of luggage, you'd have the ride of your life! While Uber has its exclusive UberLUX where suggested models include an Audi R8, Porsche Panamera and the like, they're missing out big time in specialty enthusiast cars – a category I'd dub "UberRAD."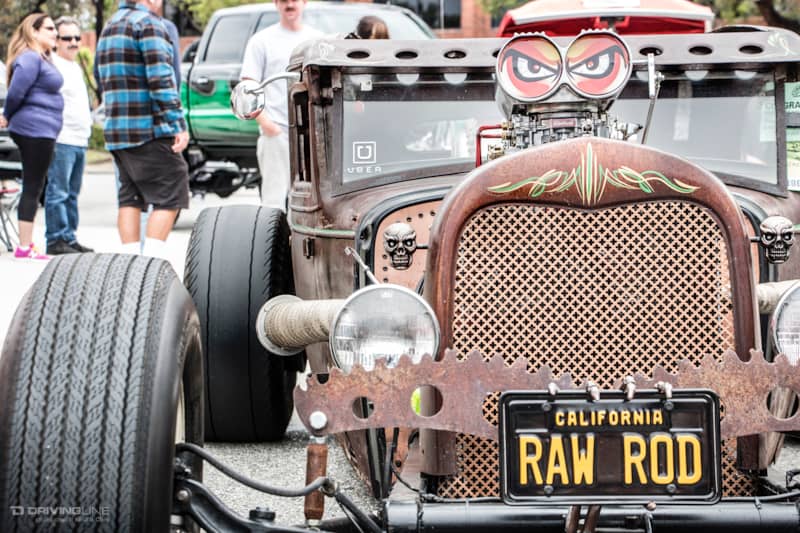 While UberLUX cars are required to be 2010 or newer, and the more traditional UberX fleet 2001 and newer, the UberRAD cars could span all of the automobile's glorious history. Imagine being picked up in a bitchin' 1932 Ford, a restomod Ford Mustang ala Hoonicorn, or even a later-model ride like Justins's sweet Rocket Bunny Scion tC. One look at this Uber Rat Rod, and clearly some of the other basic Ubur/Lyft car requirements would have to go as well:
All enthusiasts know that 2-doors are way cooler than 4.
Body free of damage and dents
Rust doesn't count, right?
Tires with sufficient tread
It doesn't mention anything against bias ply!
Windows functional and free of cracks
No windows = no need for air conditioning either!
(laughter)
You mean no open headers?
Rules be damned… I'd pay far more than I would for a taxi, or even a limo, to cruise through town in something like this! Requesting an UberRAD ride would be likeWho's with me?
P.S. This would be a "RAD" idea for Uber to celebrate Collector Car Appreciation Day this July 8th! Find out more or find a CCAD event at semasan.com.