Nitto Terra Grappler G2 Long-Term Review: 35,000 Miles On A Crossover SUV
It's been two years since we mounted a set of Nitto Terra Grappler G2 all-terrains on a late-model Toyota RAV4. Since then, the daily-driven, weekend soft-roader has racked up more than 35,000 trouble-free miles—the kind of miles we like most. To date, they've performed exactly as advertised. The G2's are quiet, durable and more than capable when the pavement ends and the compact SUV is forced to traverse a bit of backcountry. At the gas pump, things remain uneventful, with fuel economy barely taking a hit since scrapping a set of smaller all seasons in favor of the more aggressive G2s.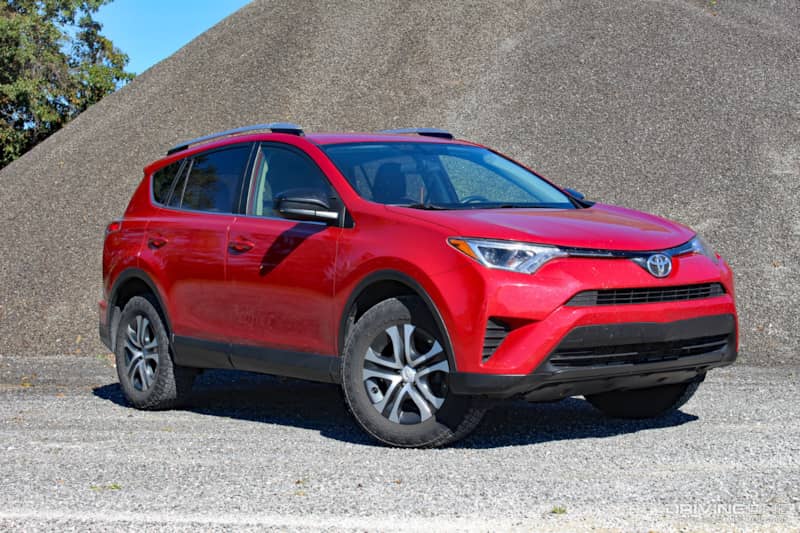 It's been an enjoyable ride so far. On the highway, off-road or in the snow, the G2's have done everything we've asked of them and have hardly any wear to show for it. If you need a tire that can handle a bit of everything, the Terra Grappler G2 is the shoe for you. It's an all-around performer that has earned the respect of thousands of truck, Jeep and SUV owners, including ours.
Weekday Commuter, Weekend Warrior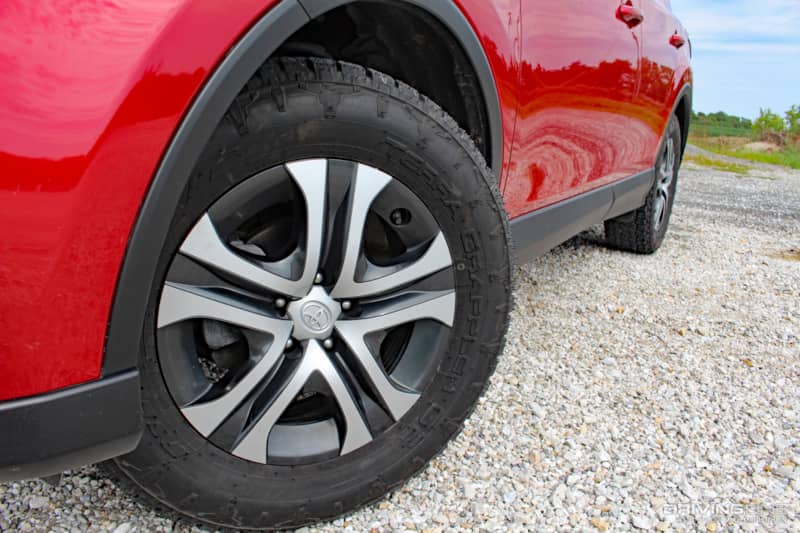 More than 35,000 miles after fitting the factory 17-inch wheels with Nitto Terra Grappler G2 tires, our RAV4 is still a daily driven commuter. But despite the fact that it spends the vast majority of its time on the highway, the little Toyota is still tasked with weekend adventures that force it off the beaten path. And even though the 245/65R17 tires measure nearly an inch wider and 1-inch taller than the factory rubber they replaced, there are zero clearance issues. Lock-to-lock turns have not been compromised, which with the RAV4's minimal size is a big plus (trust us, this is the vehicle we drive when parking is expected to be tight).
35K And Counting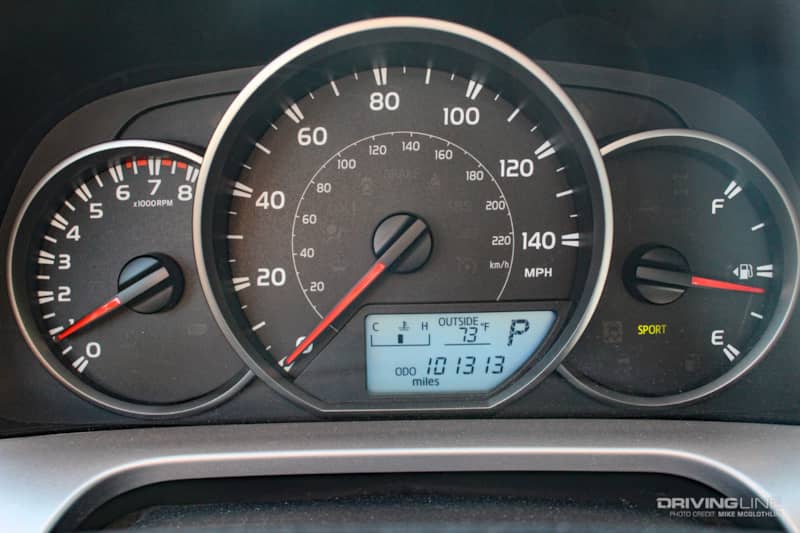 Sticklers for numbers, we know that we installed the Terra Grappler G2's when the RAV4 had 66,172 miles on the clock. Given the amount shown on the odometer here, that brings the total tally to 35,141 miles tested. According to the current trajectory, we'll be at 70,000 within four years' time (or rather, two years from now). And based on the tread wear data you'll find below, we fully expect to see the crossover's odometer pushing 140,000 miles before it's time to invest in new tires.
Variable Pitch Tread Blocks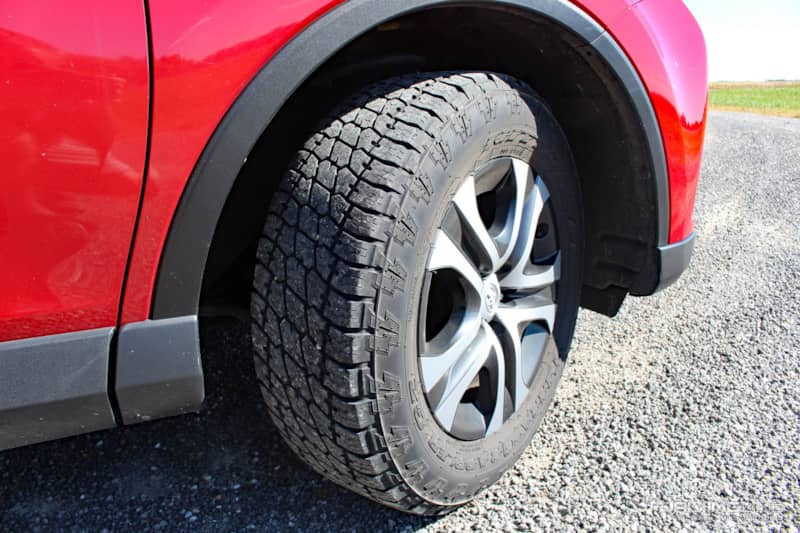 The Terra Grappler G2's variable pitch tread blocks are specifically designed to limit road noise at highway speed. So far, 35,000 miles into our testing, we've yet to notice an audible change in the RAV4's ride at 75 to 80 mph. They remain quiet, appear to be wearing even and are on track to last as long as advertised—and then some. If you recall, we also opted to mount the G2s with the thunderbolt sidewall design facing out (the O.G. look that was carried over from the original Terra Grappler).
Tread Wear…Hardly Any!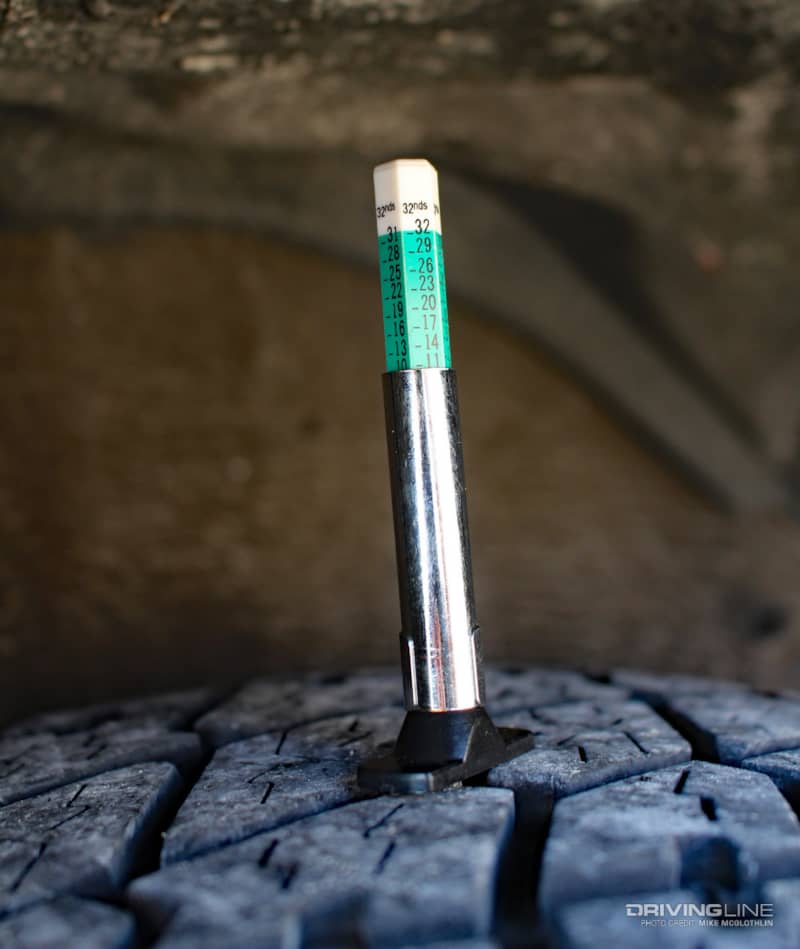 Brand-new, the Terra Grappler G2 tread depth on our particular 245/65R17's checked in at 13/32". At the 10,000-mile mark, we measured the G2's tread depth at 11.8/32" via the Godeson gauge we keep in the glove box. To our surprise, tread depth at 35,000 miles measures 10/32". This is a very impressive wear rate given the amount of miles driven. It's no wonder Nitto offers a 65,000-mile limited treadwear warranty on its hard metric size Terra Grappler G2s (note that LT metric and flotation sizes carry a 50,000-mile limited treadwear warranty).
Full Depth Siping, For Life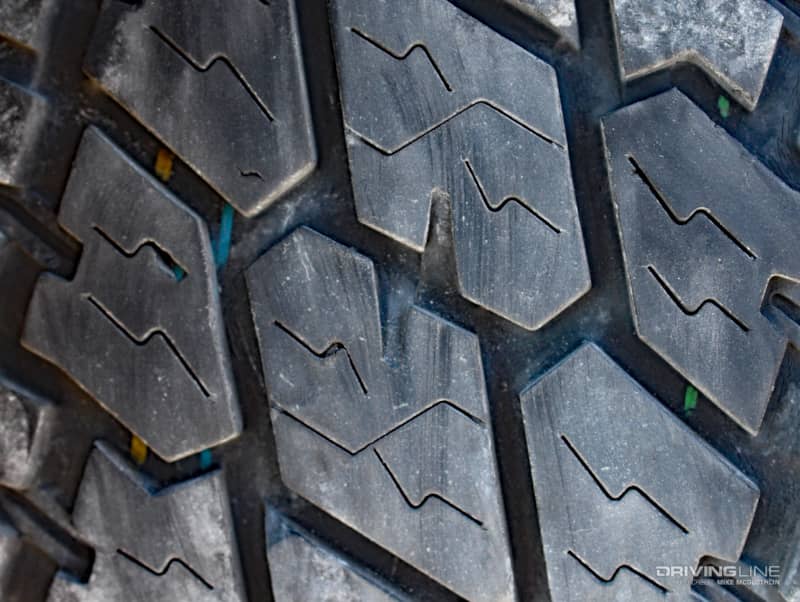 Another selling point of the Terra Grappler G2s that is panning out exactly as advertised exists in the tire's full depth siping. They're designed to maintain the original appearance of the tread blocks as the tires wear—and they don't look much different from when they were new. Beyond their ability to retain the tire's young looks, the siping and lateral voids present in the G2 are key to its ability to maintain traction in wet road conditions.
We're Still Sipping Fuel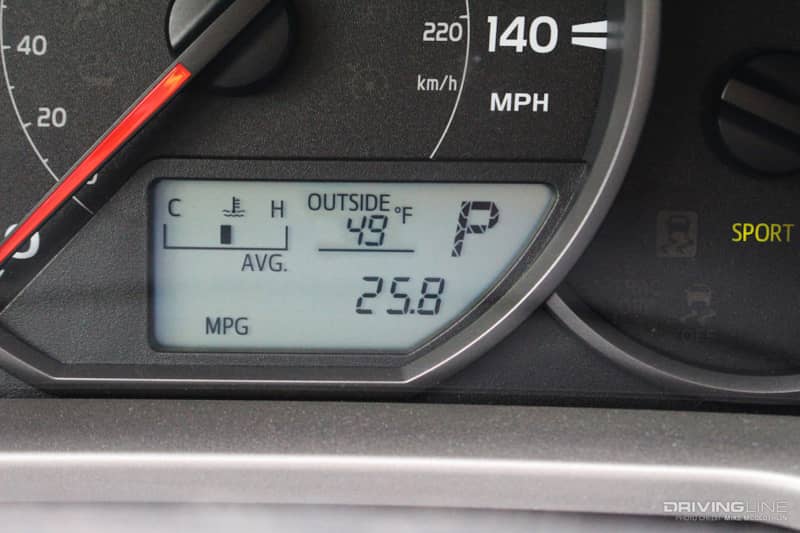 Over 90-percent of the RAV4's time is spent on the highway, which explains why we've been able to gather so much comprehensive highway-biased mpg data with the G2s. Hand calculated, our mileage comes out to 25.66 mpg, so the RAV4's computer is close but not perfectly accurate. However, it's worth mentioning that we've only paid a 0.5-mpg penalty in switching to the G2s—which are wider, taller and even slightly heavier than the all seasons they replaced. For the improved wet-weather traction and soft-road capability they provide, it's a trade-off we would gladly accept again and again.
Proper Inflation & Routine Rotations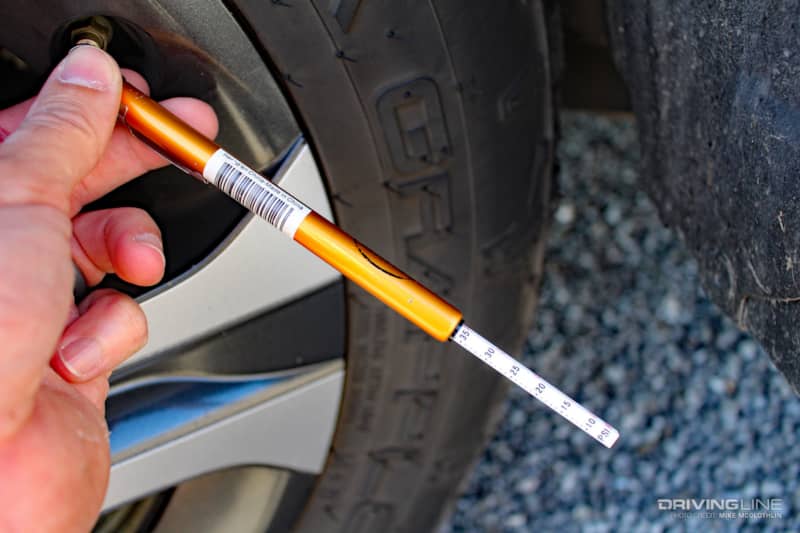 So how can you put your Terra Grappler G2's on the road to 100,000 miles? It starts with proper inflation and regular rotations. We keep our pressure set at 35-36 psi (and pressure is checked once a month) and get the RAV4 in for a rotation every 5,000 miles, almost on the dot. Thanks to these parameters yielding what we deem to be impressive tread wear, we'll stick with the same regimen going forward. So far, it's resulted in uniform wear from tire-to-tire, a comfortable ride and a quiet cockpit.
More From

Driving Line
25,000 miles ago, we put together our first follow-up in this long-term report on the 

Terra Grappler G2s. You can see how the A/T tread fared in its first 10,000 miles right

 

here

.