OEM Overlanding: Trailhunter is Toyota's New Adventure-Ready Truck Line
One would have to be living under a very large rock to not notice the rapid rise of overlanding builds in recent years, and Toyota's pickup trucks and SUVs have long been some of the most popular platforms for overlanders looking to explore the wilds.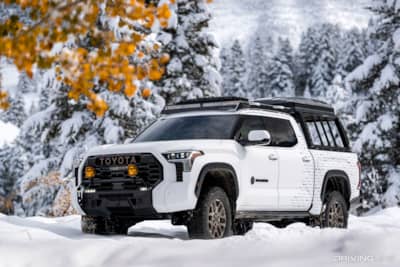 From Aftermarket to OEM
Whether it's a Tacoma, Tundra, 4Runner or Sequoia, the affinity outdoors adventurers have for Toyota is well known, and a vast aftermarket has developed to cater to these enthusiasts.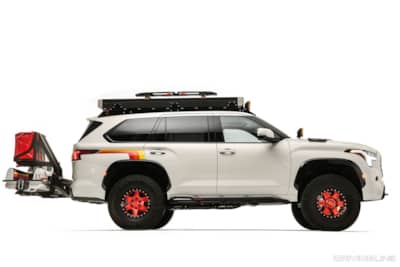 It's fitting then, that Toyota would be one of the first automakers to offer rigs designed for overlanding right off the showroom floor. Meet the Trailhunter.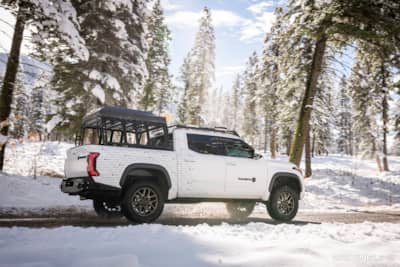 Building upon the already popular TRD Off-Road and TRD Pro lines, Trailhunters will feature OEM-grade improvements designed for the blend of camping and off-roading that's resulted in the overland craze.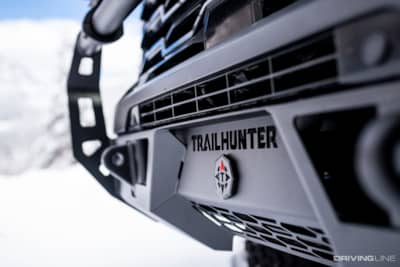 To preview the upcoming addition of the new grade to its lineup, Toyota brought out a Trailhunter Concept to this week's SEMA Show based on the 2022 Tundra pickup.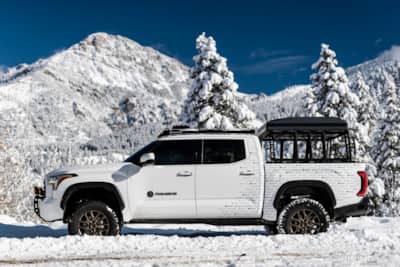 The concept includes a number of upgrades and accessories, including an overlanding-specific suspension setup, skid plates, roof rack, onboard refrigerator and rooftop tent.
Coming in 2023
Toyota hasn't yet clarified which of its vehicles will get the Trailhunter treatment. The concept suggests the Tundra will be one of them, and likely the new Sequoia (which was also represented at SEMA with a few overland-themed builds).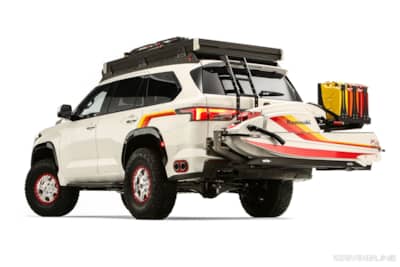 We also expect a Trailhunter Tacoma and 4Runner to join the lineup eventually, and perhaps even a RAV4 version aimed at outdoorsy CUV buyers.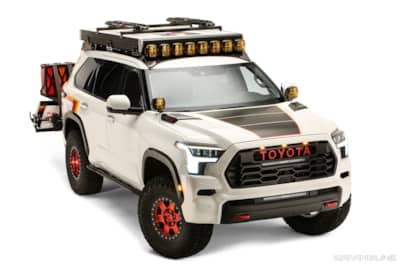 It's unclear exactly which upgrades to production Trailhunter rigs will get, with Toyota saying they will have more details next year. We do know they will get unique "Trailhunter" branding in the same way TRD Pros do, and we also expect many of these parts to be available to purchase separately. 
While a critic might say Toyota is just cashing in on the latest fad with these new models, if the Trailhunter ends up being anywhere close to the TRD Pro in popularity, they should have a big success on their hands.