Everything You Need to Know: Overlanding Essentials And Gear For Your Next Off-Road Trip
One of the most inviting aspects of overlanding is being able to get out far away from city life in order to explore the scenery and terrain that nature has to offer. Being away from traditional campground amenities means you will need to pack in and take out everything necessary for your overland trip. The idea is to use your off-road capable vehicle as your base camp, accessorizing it with the tools, supplies, your tent and other gear that you may need. The essentials are similar to what one would pack for a traditional camping trip combined with off-roading. And with a rise in popularity in recent years; an entire industry has spawned to create overland vehicle-specific gear.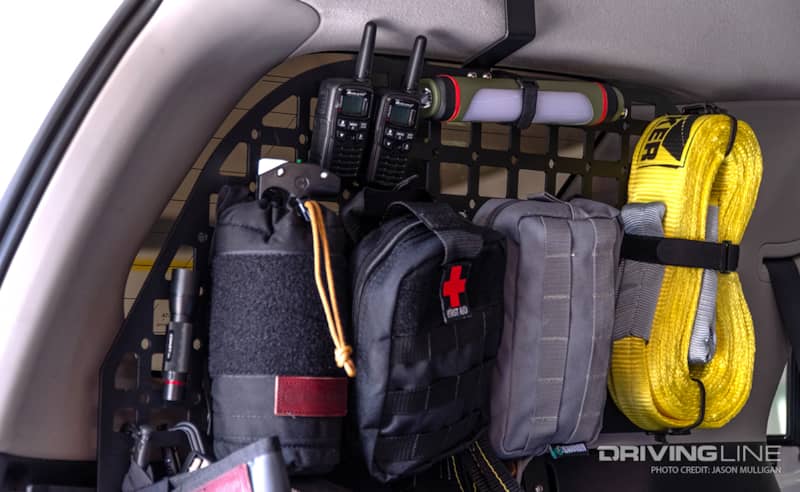 To get started in overlanding; you don't necessarily need the wild, off-road rig that you may think you do. In fact, one of the more recent trends in the overland market has been the outfitting of capable crossover SUVs for what is termed softroading. This proves that with just a few minor mods, the right gear, and some preparation, overlanding is attainable and can be a great entry into the off-road world. However, this doesn't mean that a Honda Civic will cut it; as a few basic requirements to tackle off-road terrain is ground clearance and 4WD. Take a look at some of the Best Vehicles for Overlanding to help in deciding on your ideal rig.
Emergency Gear
The most important gear is the least likely to be used but the most important to have on any trip. The 'just in case' emergency gear should include everything needed to get you out of a jam while on the trail. This applies to both you and your vehicle.
First Aid Kit & Fire Extinguisher
Accidents happen and having a fully stocked first aid kit to take quick care of a flesh wound should be your first purchase. Also a must-have is a fire extinguisher; you don't want to be the one that turns a campfire into a forest fire.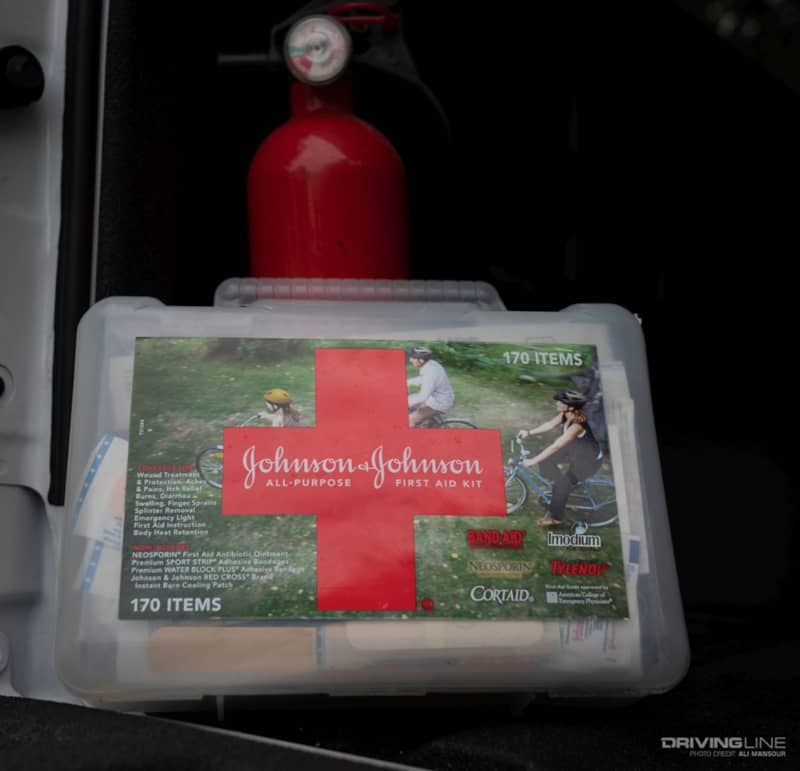 Recovery Gear
Being able to get your rig unstuck on the trail enables you to explore even more terrain. Installing a bumper-mounted winch, carrying a jack and a set of traction boards can be great insurance against having to abandon your rig until someone can pull you out.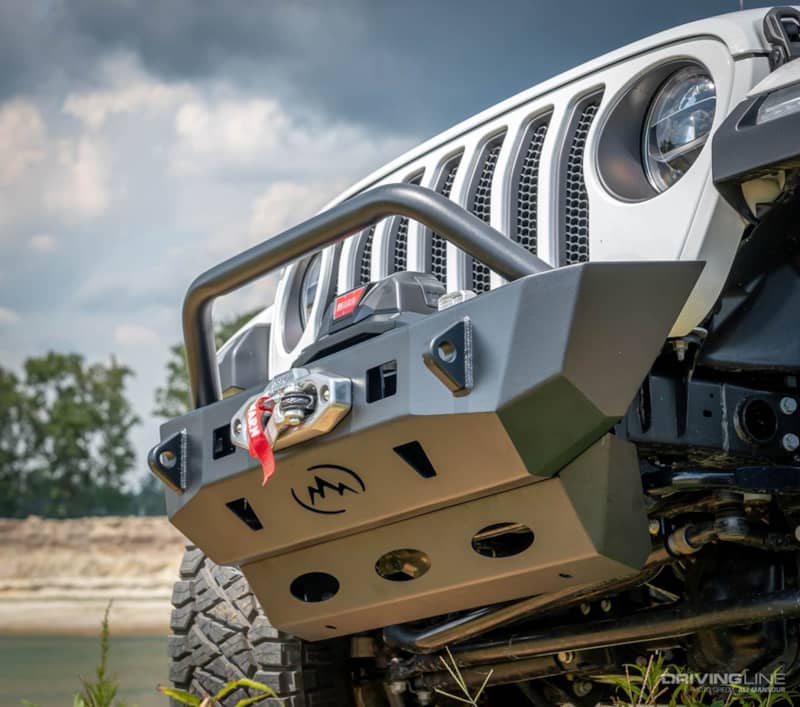 It is recommended to use a winch that is rated 1.5 times the weight of your vehicle. Tools, a tire repair kit, and zip ties should also be included to make trailside repairs if needed. 
Battery Jump Starter
While you may not have your fridge cooler and off-road lights on while setting up at camp; the constant opening of doors and your SUV hatch puts a drain on your battery.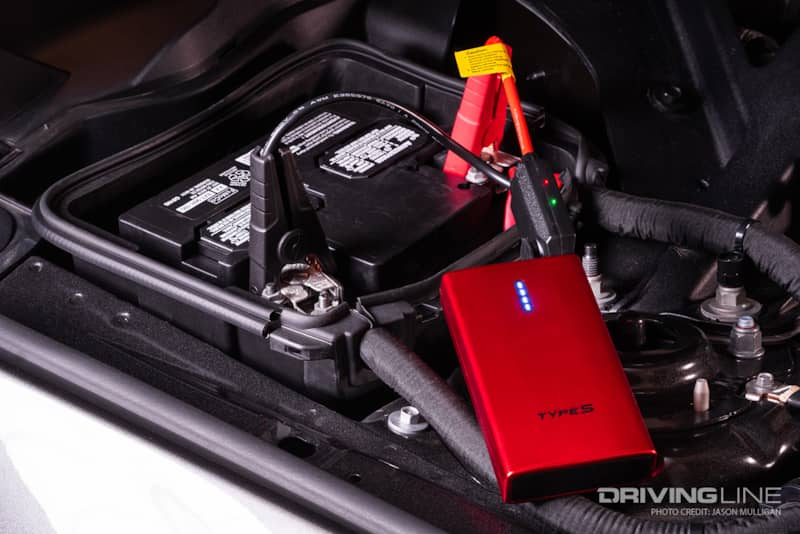 A small power pack can jump your car battery back to life, and charge your cell phone while you are at it.
Checkout More Must Have Off-Roading Gear
Camping
We could write a whole series on just camping supplies and gear; from cooking setups to chairs and sleeping bags. But we will stick to the theme of overlanding and cover the basics when it comes to outfitting your rig for an overnight stay.
Roof Top Tent
A staple of the overlanding world is the roof top tent.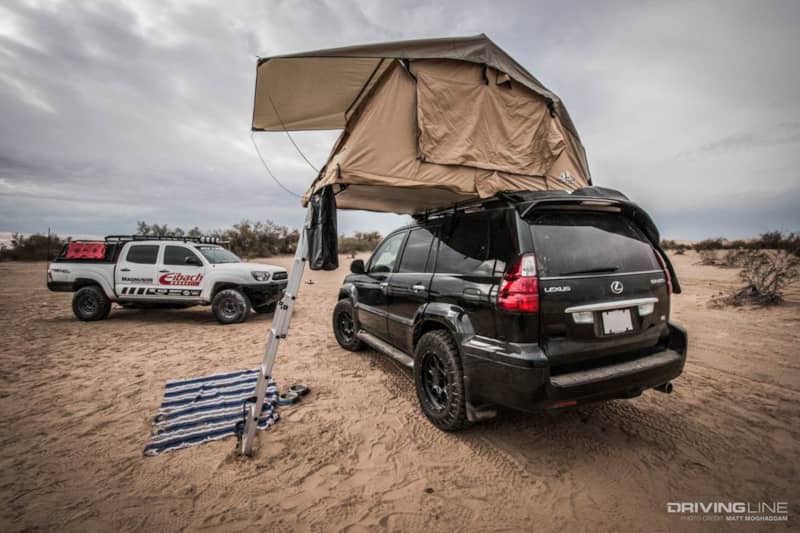 Aside from being mounted out of the way of the rest of your gear, not having to camp on the ground helps if you are in rougher terrain and weather.  If you want to learn more about roof top tents, take a look at this article: Roof Top Tents: Shameless Glamping or Tactical Camping?
Awnings
Installing an awning to your roof rack means being able to use your rig for shade from the sun without needing to haul a huge standalone canopy along. And you can attach a room to the awning to create a tent!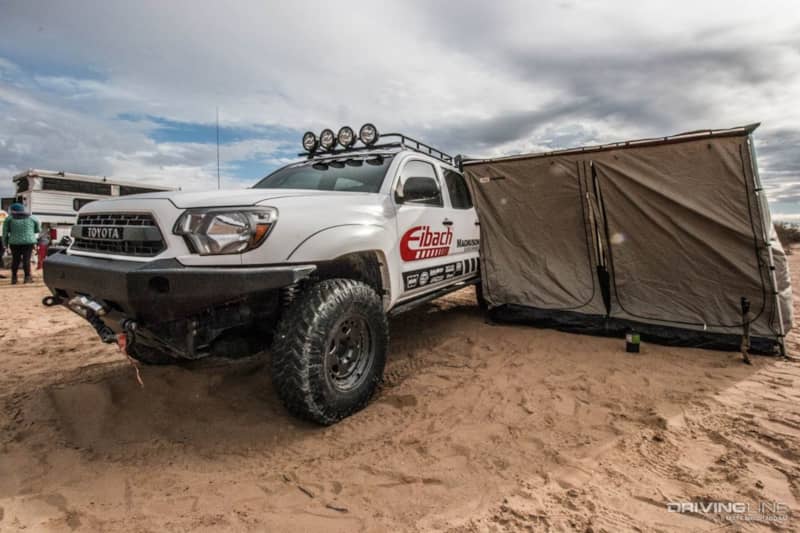 If you're curious about the different types of awnings, check out this article: 3 Types of Roof-Rack Awnings Reviewed: Complete your Off-Road Overland Rig.
Water Needs
It is recommended to carry at least 1 gallon of water per person per day of your trip (don't forget about your pets too)!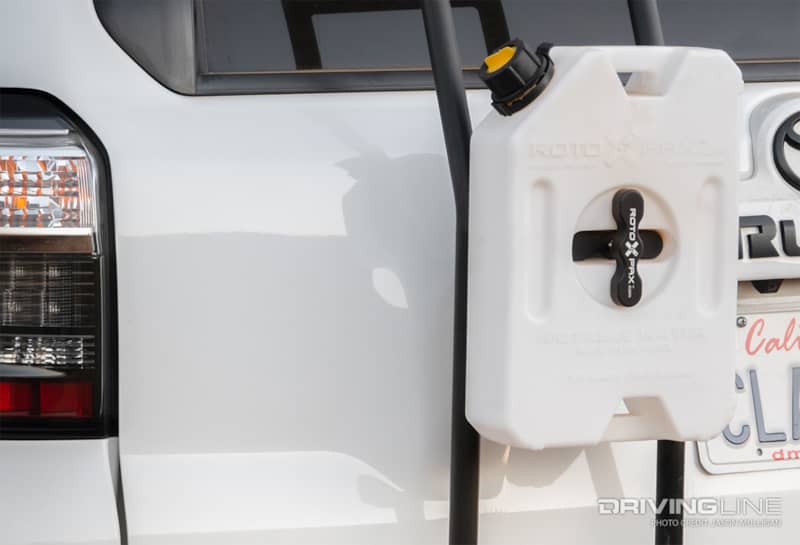 Naturally, you will want some water for cooking, cleaning, and emergencies as well. Attaching a water jug to your rack or ladder frees up space inside for the rest of your gear.
Find Out What Camping Setup is Best for You
Storage
The more extended trips you take, the more you will come to appreciate having proper storage and organization for all of your gear. Throwing everything in the back at once…will only happen once. Prioritize what you will take with you and create different sections for easy access and loading. For example, emergency gear should be easily accessible but shouldn't get in the way of your camping or off-road gear. Keeping some basic gear inside of your rig at all times may aid in quicker loading up for your trip.
Molle Panels
Mounting emergency and common camping gear to a molle panel helps keep it secured out of the way and quickly accessible.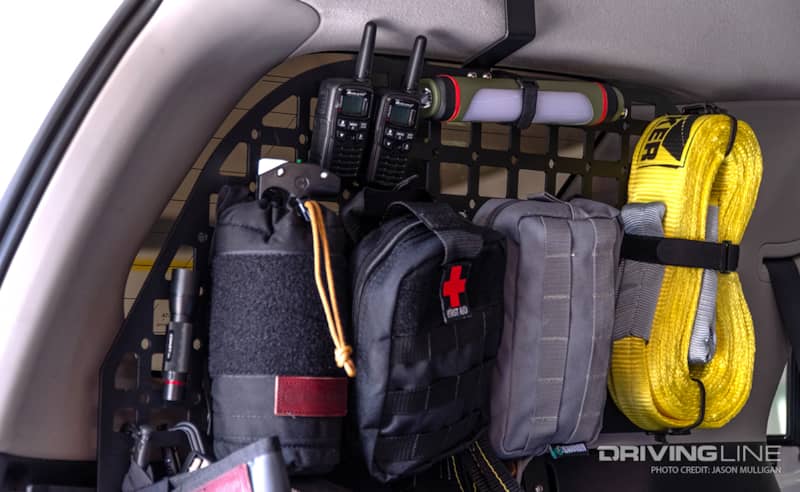 Depending on your vehicle; window or bed-mounted panels might be the best locations for your gear.
Drawers
While putting your camping gear into a few storage bins in the back of your SUV is a great way to keep things clean and organized; installing a set of drawers helps keep everything more secure and can even be Built Out as a Seeping Platform.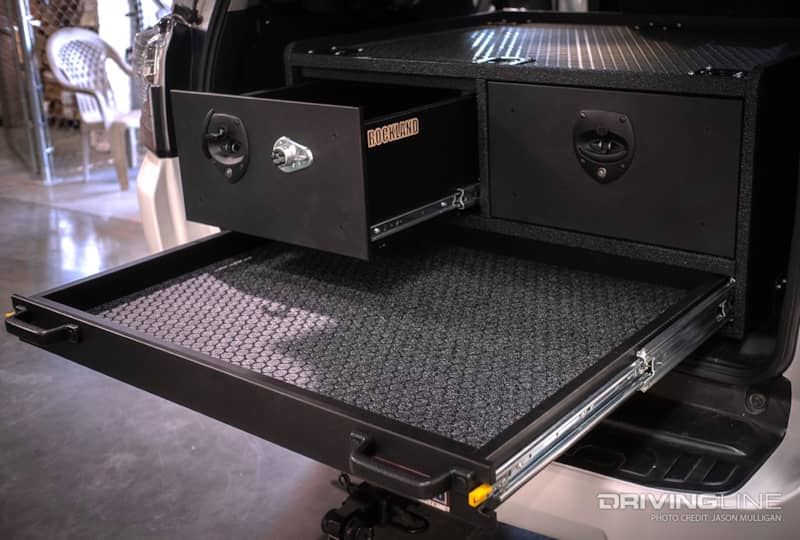 Fridge Cooler
For a day or quick overnight trip, chances are a simple ice chest will suffice to keep your food and drinks cool.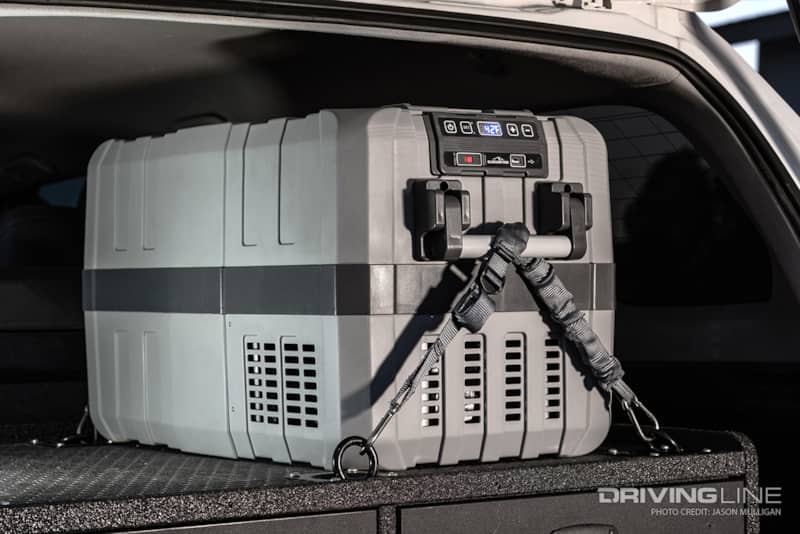 But plugging a fridge cooler into your truck or SUV not only ensures constant cooling on longer trips but increases your food storage capacity as you dont need to fill it up with bags of ice or ice packs. If you are looking for a traditional ice chest, see which style Stays Cold the Longest. 
Electronics
Usually, being out in nature means getting away from the electronic distractions of the world. But a few gadgets can be necessary including communications, navigation, and entertainment needs.
Power Station
When setting up for camp, you will likely need to run lights and recharge flashlights, cameras, and phones.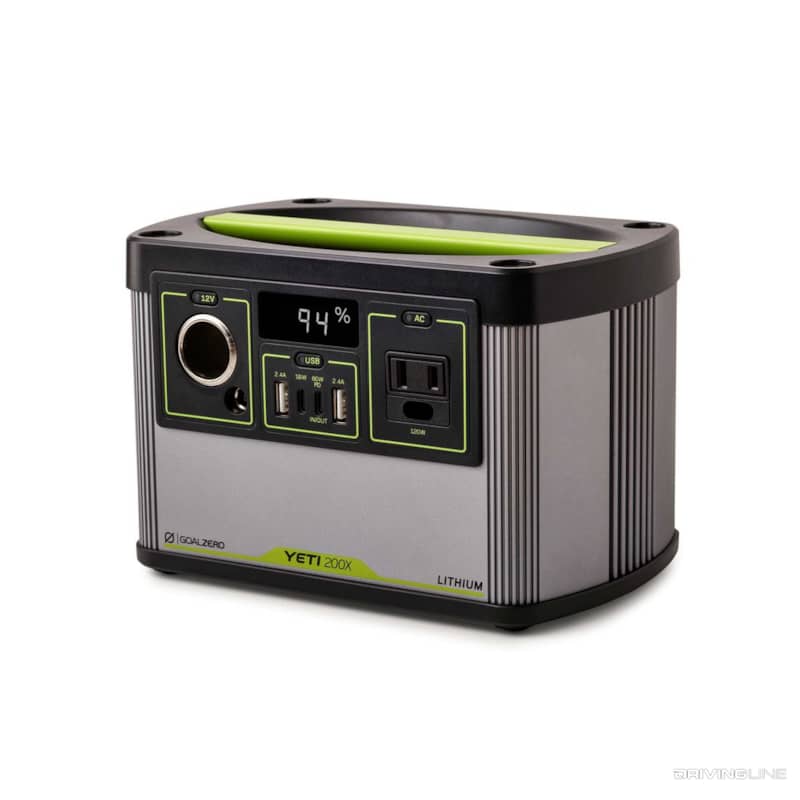 Having a stout power station that can handle all of these comes in handy, especially when they can be recharged themselves using solar panels or plugged into your vehicle. It can even power your fridge cooler at camp! 
Radios
Keeping in constant communication with the rest of your overland group is key for directions and warnings about upcoming trail traffic or obstacles.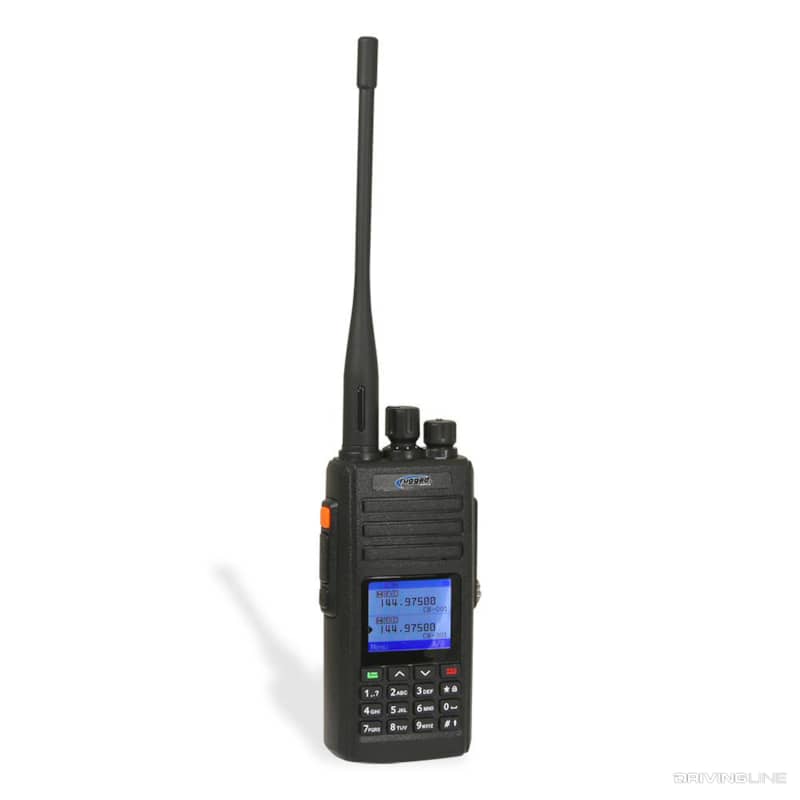 Radios can also be considered emergency gear as they may be your only link to the outside world once out of cell tower range.
Navigation
Recently, phone apps geared towards the off-road and overland crowd have popped up to provide navigation and tracking while on the trails. Make sure your app can download maps for offline use.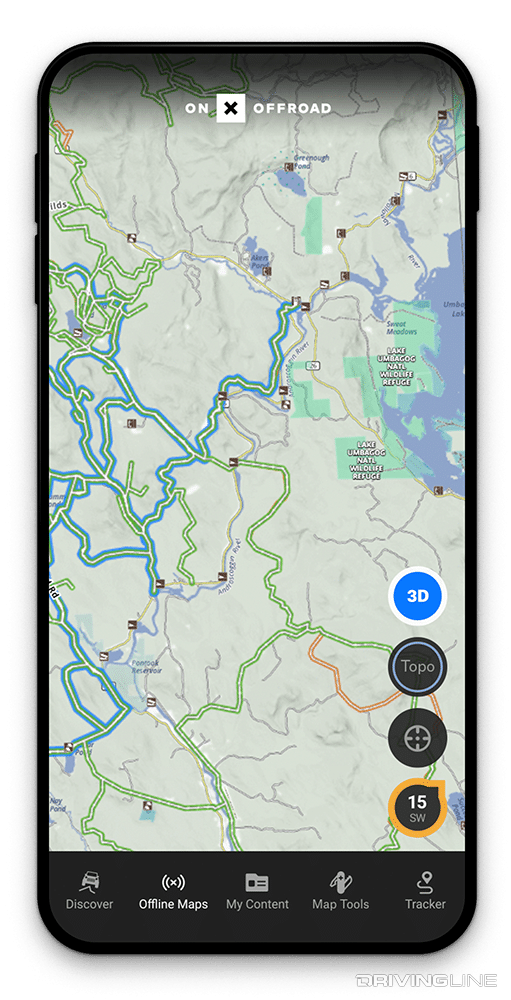 Beyond using your phone, a dedicated GPS navigation such as the Garmin Overland ensures full access without the need for cell coverage. 
See the Latest Overland Gadgets
Tires
One of the basic needs for off-roading and overlanding is a tougher tire than what came factory on your rig. Having an off-road style tread design and shoulder provides increased traction. Oversizing your tires provides more ground clearance and traction while the additional sidewall allows you to air down in order to gain even more traction and comfort while off-road.
Nitto Ridge Grappler
If there ever was a tire created precisely for the overland crowd, Nitto's Ridge Grappler would be it.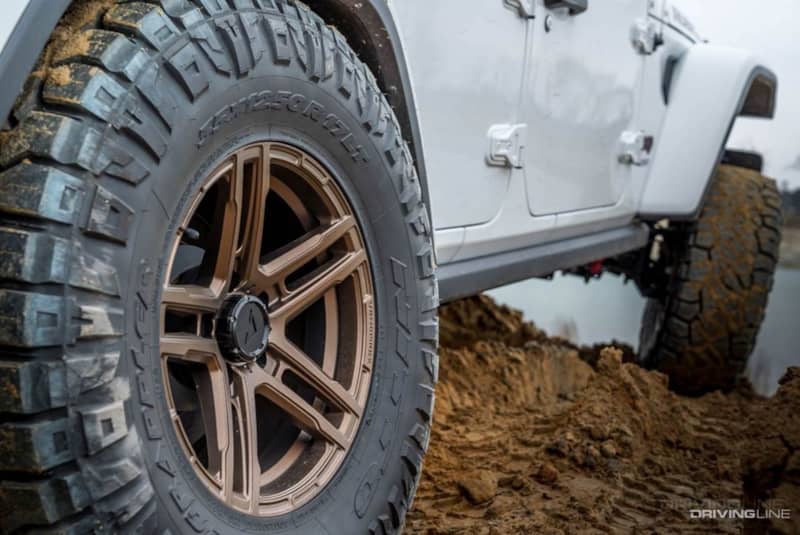 The hybrid tread design enables plenty of performance and comfort on the road while a more rugged shoulder makes it ideal for traction on off-road terrain.
Nitto Trail Grappler
For those tackling tougher terrain, the Nitto Trail Grappler tire features an aggressive tread pattern designed to handle not only the dirt but mud and rocky terrain with ease.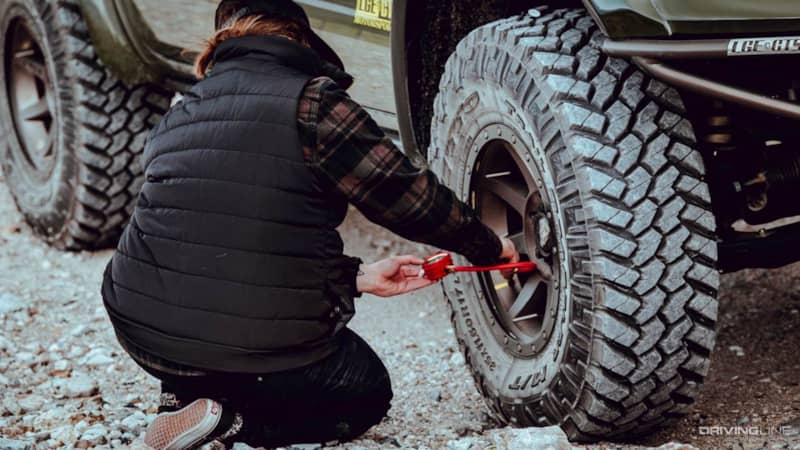 A reinforced sidewall also means fewer chances of having a mishap from a punctured tire out on the trail.
Air Supply
Even on tame fire roads and well-traveled trails, it is suggested to reduce your tire pressure, or air down as it is more commonly known. Not only does this provide more traction but makes the ride more comfortable. When your adventure is over and you are ready to hit the highway back home…you will want to Quickly Air Up your Tires.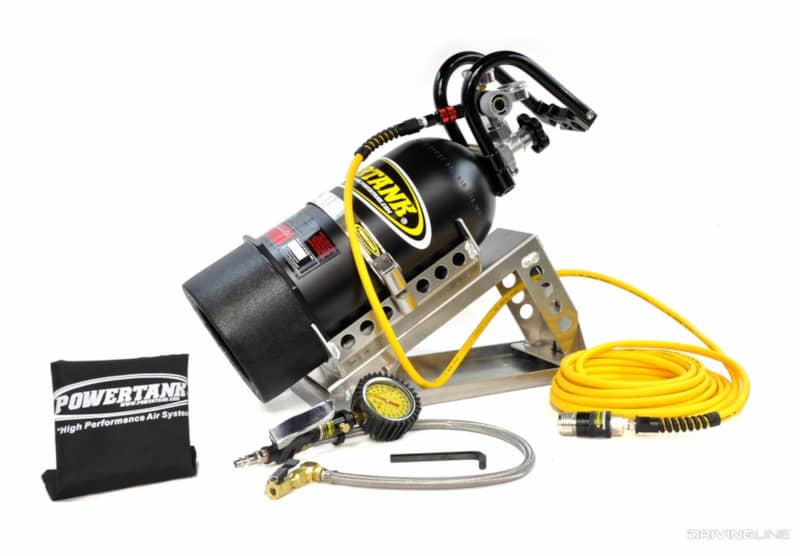 The best option we have found is having an on-demand air supply such as a Power Tank for filling up in a fraction of the time. It also allows you to run air tools and fill up air mattresses thanks to holding higher air pressure than most compressors. The downside is the air tank needs to be refilled. Air compressors take more time to fill up your tires but are always ready, so it is good to keep a small one as a backup.
Chances are the more trips you start to take, the more you will learn what is needed to outfit your vehicle in order to not limit where you go, what you can do, and how comfortable you are. You will likely also learn what is just taking up extra space and weight.