On the Trail: Red River Gorge
Am I the only one who pictures themself in the Death Star trench when I'm driving through a gorge? In this edition of On the Trail, we're taking you to Kentucky's Red River Gorge in the Daniel Boone National Forest. Not only did host Dario Ventura (@miguelsclimbshop) and pro climber Dru Mack (@drumack5) tackle the sandstone terrain, they also had a blast doing what the gorge is famous for: rock climbing.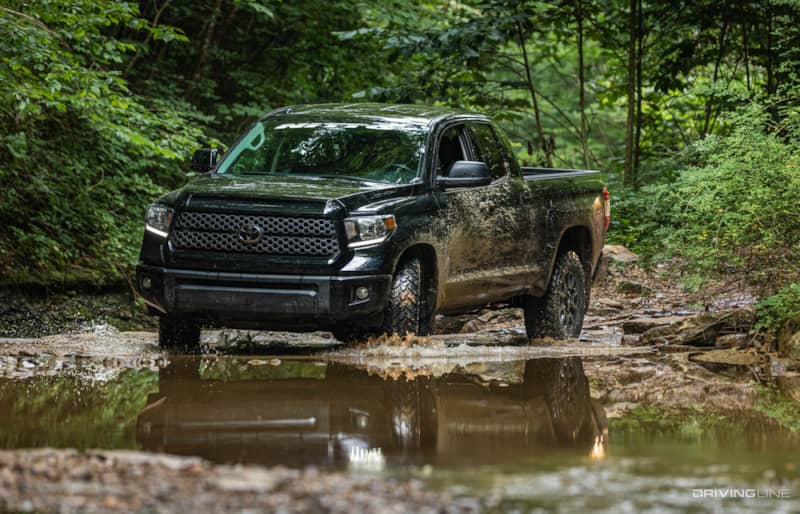 Look at the Size of That Thing
Red River Gorge is a canyon system in central Kentucky centered around, not surprisingly, Red River. Sandstone cliffs, waterfalls, natural bridges, and rock shelters make it one of the top rock climbing destinations in the world. Seriously, there are over a hundred sandstone arches in the area. That alone should make you want to explore the place.
Seeing as how the trail system through the park isn't on the technical side, Dario and Dru brought stock vehicles for the job. Namely, a 2019 Toyota Tundra on Nitto Trail Grapplers and a Ford Ranger FX4 with Terra Grappler G2 tires.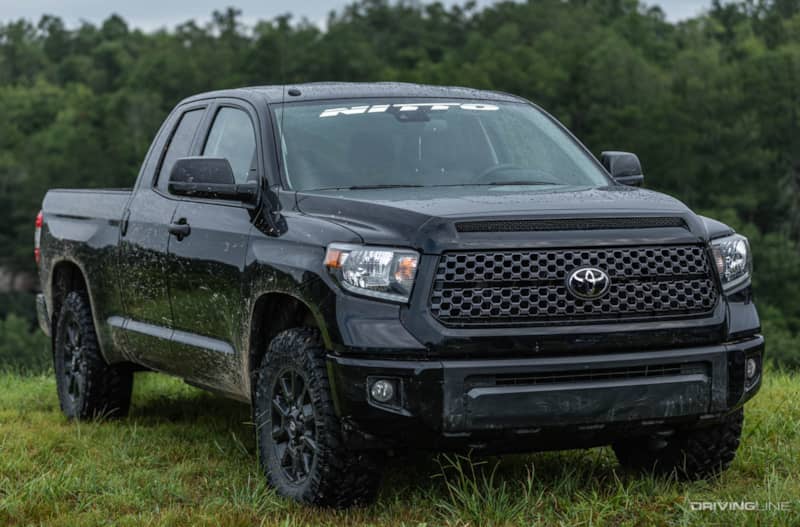 If you have good tires and a friend for spotting, you should be able to tackle the obstacles at Red River Gorge without too much trouble.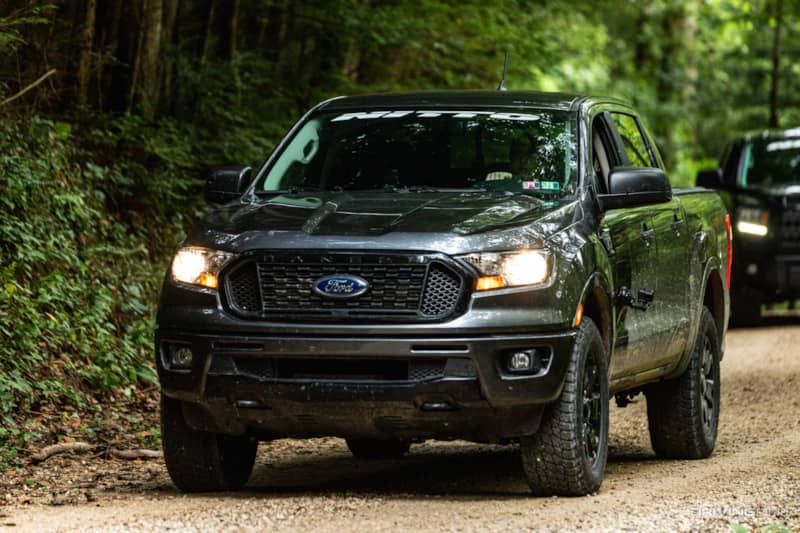 After prepping for the day, the guys hit Bald Rock Fork Road for the first leg of the journey. Like Dario says in the video, Red River Gorge is extensive and has something for all levels of off-roading. After navigating water crossings and berms, they hit the real technical part of the gorge: rock climbing. Red River Gorge is a real skill test for rock climbers. Climbing folk aren't exactly known for their laziness; quite the opposite.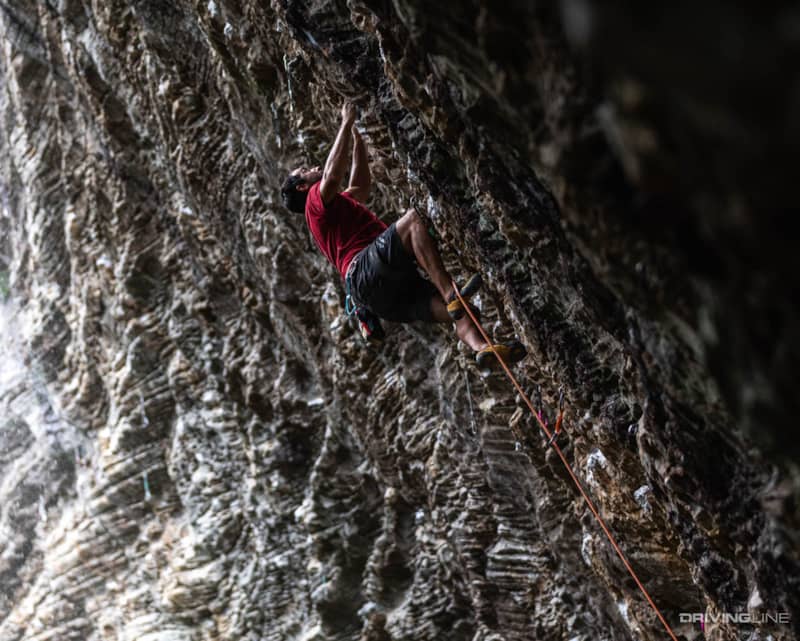 Scaling rock walls is all about challenging so it makes sense that one of the most popular climbing destinations on Earth would be a bit more difficult than that climbing wall at the local REI. And at this point, they hit the motherlode. No, literally; they arrived at The Motherlode. It's a well-known climbing obstacle in the park and the first our heroes tackled during the day.
The Force is Strong in this One
Having taken on The Motherlode, Dario and Dru hit Hell Creek Trail for the run to their next rock wall to conquer. That would be Miller Fork. Like The Motherlode, Miller Fork offers very technical climbing for the adventurous.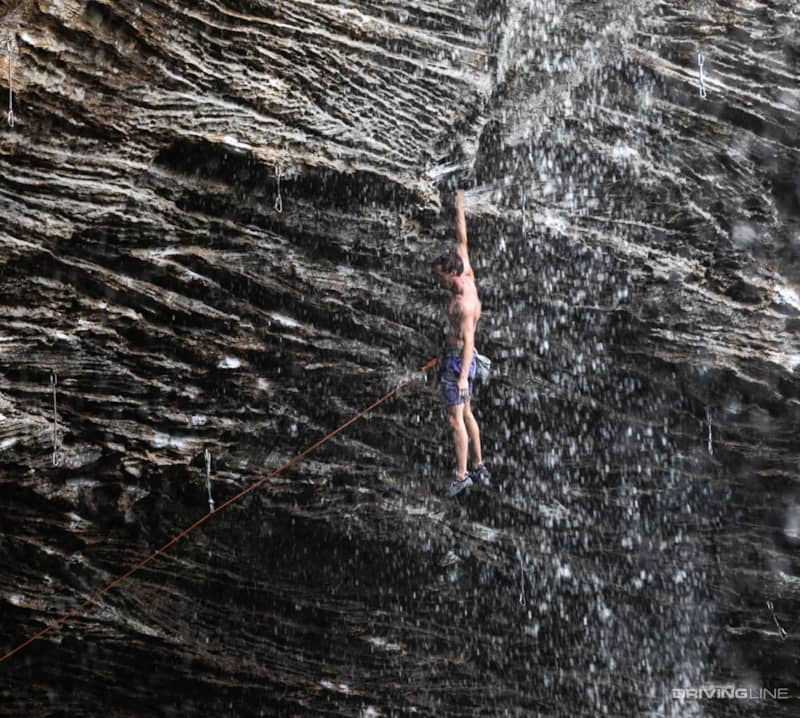 You're All Clear, Kid. Now Let's Blow this Thing and Go Home
By the time Dario and Dru finished the arduous fun of Miller Fork, they were ready to relax with some good food. Their meal-of-choice was that go-to of gamers all over the world: pizza. Luckily, Miguel's Pizza sits right outside Red River Gorge, letting them scratch that itch right away.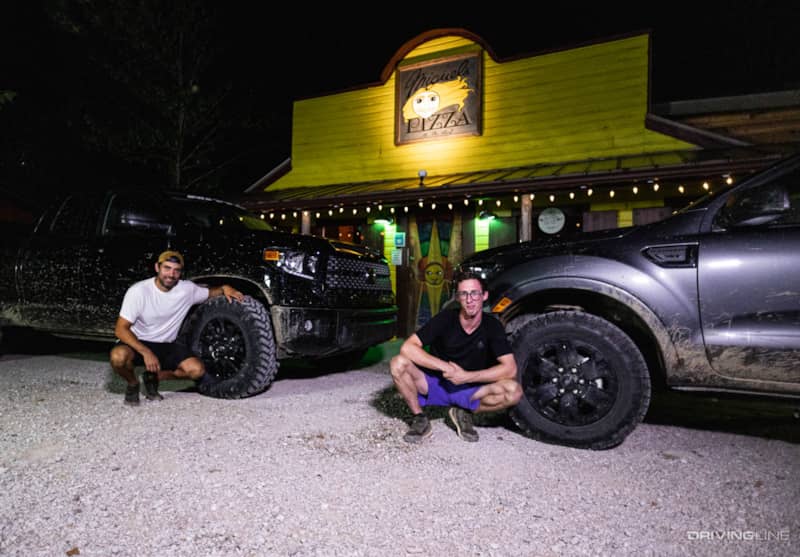 Click here to see the full video of our excursions at Red River Gorge.