Review: The 2022 Hyundai Kona N Line Looks The Part, But Doesn't Deliver SUV Thrills
Given the sheer volume of SUVs sold in America, it's only natural that a sliver of those models make a play for fans of high performance driving by boosting horsepower, honing handling, and delivering a shot of adrenaline to go with their promise of day-to-day practicality.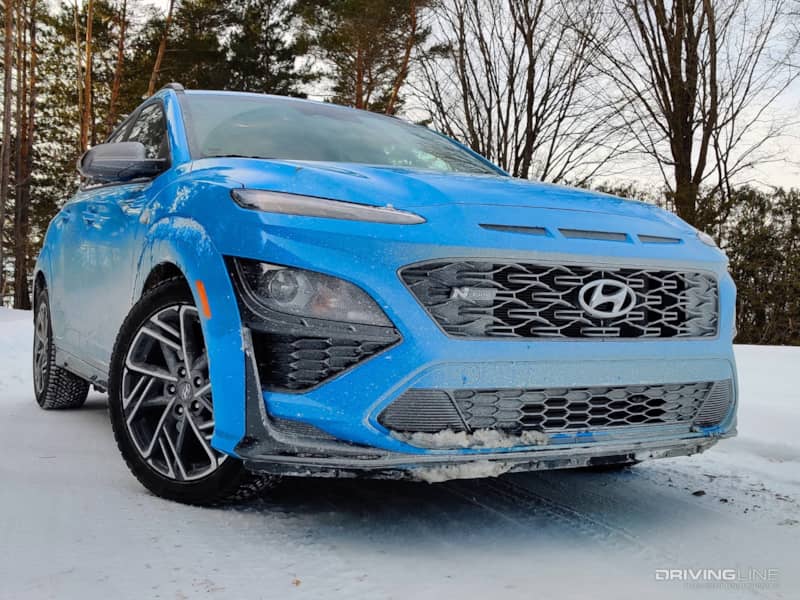 The 2022 Hyundai Kona N Line does not fall into this particular automotive category. Rather, the compact crossover is a member of a much more common sport-utility sub-species, one that adopts the look of its razor-sharp siblings but doesn't fully commit to the gym time required to puff up its muscle or oil its athleticism. In fact, Hyundai's entire N Line of automobiles adopts this approach, providing sleek and sporty presentation without the full-bore thrills of a true N division hot rod.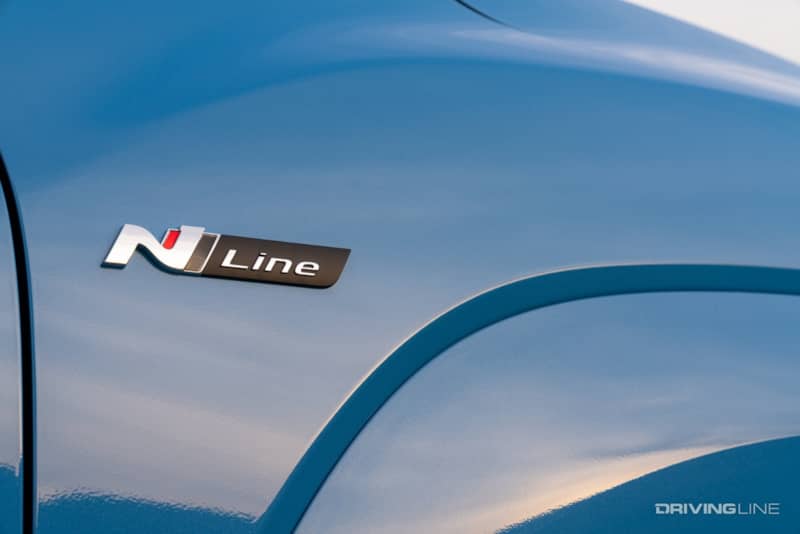 It's a move that has worked well for luxury brands like BMW and Mercedes-Benz, which have long marketed M- and AMG-adjacent models that peacock while watering down their performance bonafides. How does Hyundai's take come across, considering it has a lot less heritage to back it up—and, in the case of the Kona, no actual full-N model on the market until later this year? The answer is more mixed than you might expect.
Looking The Part
The Hyundai Kona is, on its own, a perfectly respectable people mover. With reasonable proportions that come across more like a tall-riding hatchback than a true SUV, the Kona is shaped to deliver reasonable amounts of passenger space (with those up front privileged over rear riders), and up to 45.8 cubic feet of cargo room with the back bench folded flat, which is ten cubes bigger than what you'd find in the somewhat smaller Volkswagen GTI.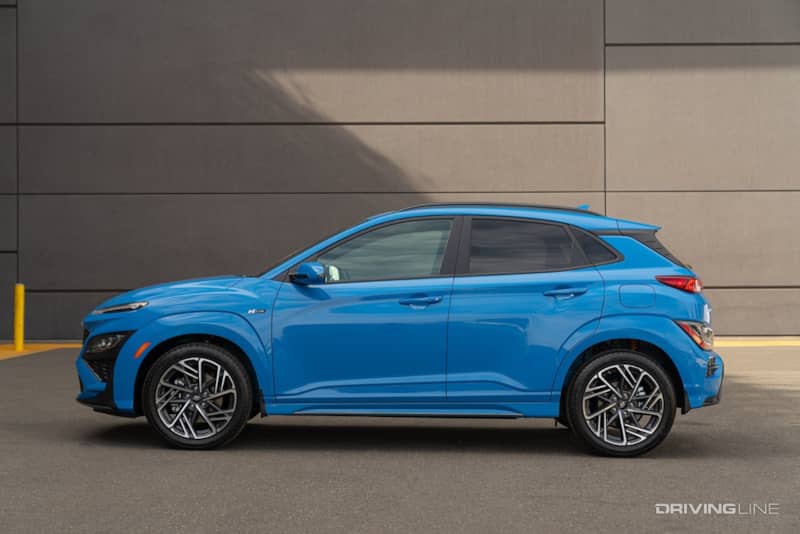 Its bonafides as a useful daily driver established, the N Line takes the Kona concept in an extroverted direction by pasting on a body kit that color-cues its body cladding, slices a trio of vents into the nose of the hood just above the front grille, and also adds 18-inch wheels. If you aren't clued in to the N Line's special status by the plentiful badges inside and out that shout aloud its significant consonant, you can quickly identify the model by its dual exhaust tips. All of this is on top of the refresh for the 2002 model year that applies across the entire Kona line-up, making the pint-size crossover one of the most attractive lookers in its class.
Hold The Heat, Please
What about mechanical upgrades, a beefier suspension, or a few extra drive modes? None of the above apply to the N Line, which is identical in every respect to the top-tier Kona Limited model in terms of chassis tuning and drivetrain.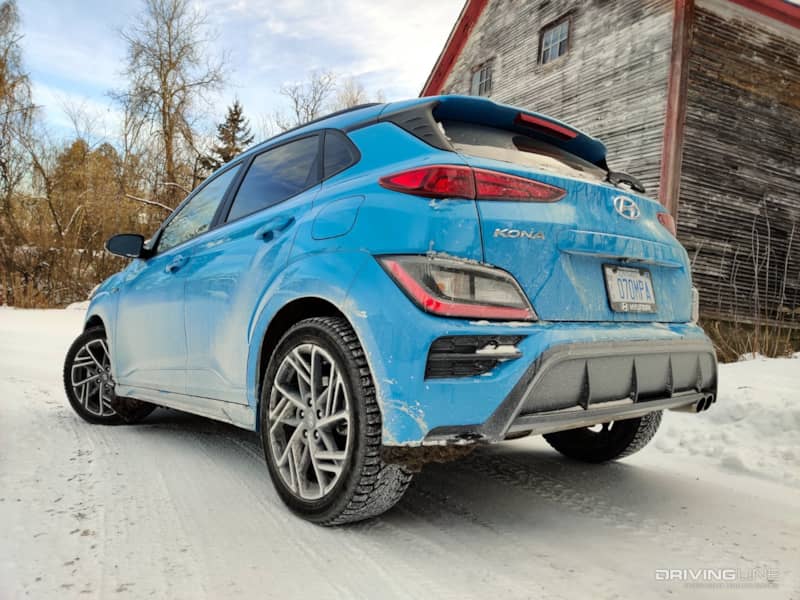 The N Line's familiar, 1.6L, turbocharged four-cylinder unit provides 195 ponies, matched with 195 lb-ft of torque, a 20 hp upgrade over the previous year's tune in the Limited, and a reasonable boost as compared to the entry-level Kona's 147 hp, 2.0-liter four-cylinder. A seven-speed, dual-clutch automated manual transmission is standard, and all-wheel drive (installed on my tester) is a $1,500 option. While not as surefooted as other slip-and-grip systems out there, it was sufficient for dealing with an unexpected blizzard that dumped six inches into my alley overnight.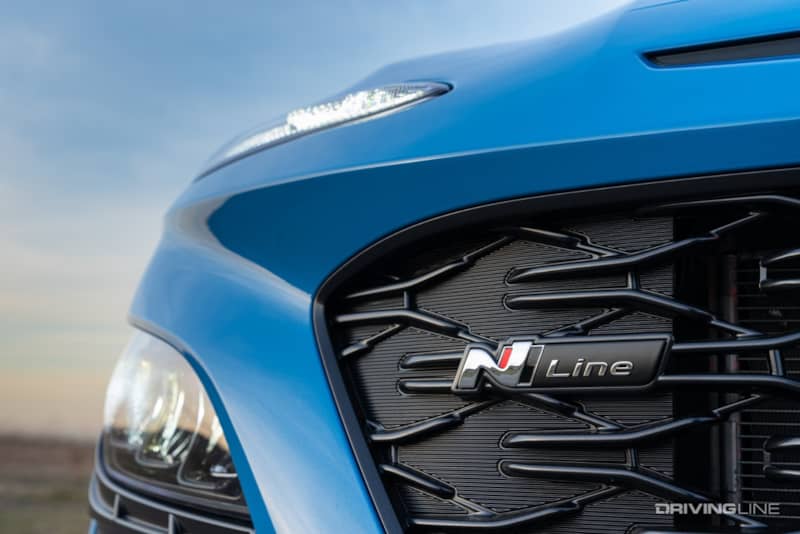 Select the vehicle's 'Sport' driving mode and the rev hang that's noticeable in 'Normal' mode is attenuated, alongside a more aggressive throttle tip-in. There are no shift paddles here to call the tune with the DCT gearbox, unfortunately, but for the most part there's little impetus to get that involved in the Kona's driving experience.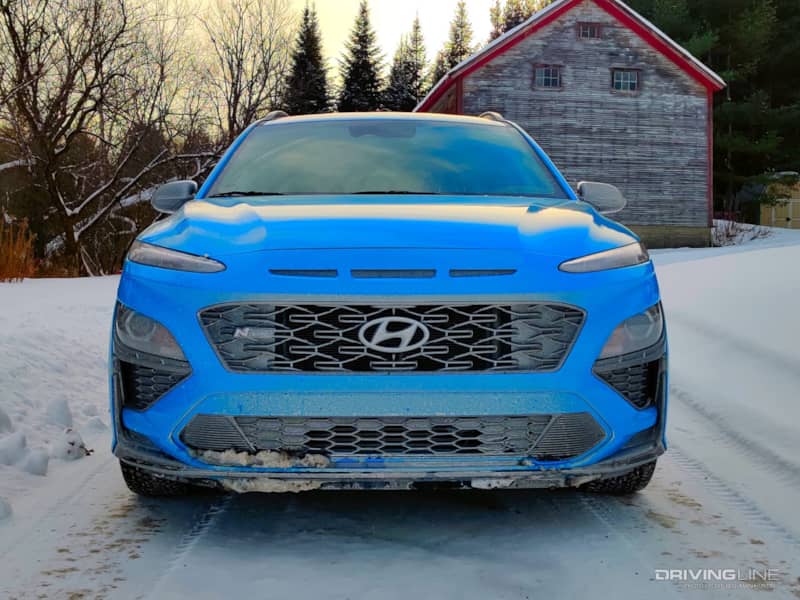 You're not alone in thinking it seems off for the N Line to share the same shocks and springs as the more plus Kona Limited. Because while the crossover acquits itself perfectly well in regular driving, it doesn't encourage the exploration of its admittedly muted limits, either in terms of acceleration or cornering. It's worth ponying up for that AWD option in the interests of more than just bad weather traction, as it installs a multi-link suspension at the rear of the Kona in place of the standard torsion beam.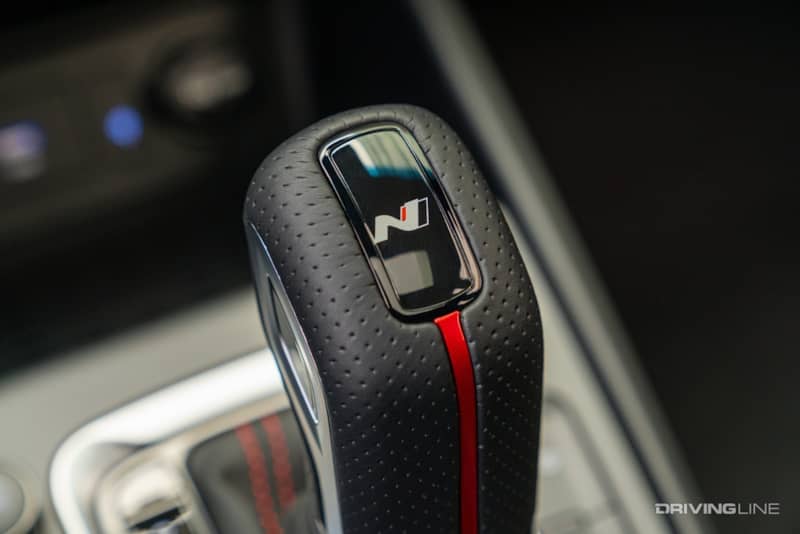 Fuel economy for the lightweight Kona is listed at 29-mpg in combined driving, but even with a heavy highway element, extreme winter cold reduced my observed mileage to 22-mpg.
Better Than The Base Motor
The 2022 Hyundai Kona N Line starts at $25,700, which is a nearly-$3k premium over the SEL trim (and roughly the same amount less than the Limited).
Even though it's positioned as the penultimate run on the Kona's trim ladder, there are aspects of the N Line that betray its econo roots. The interior, while functional, comes across as barebones in some aspects. I was particularly displeased with the driver's door armrest, which felt hard as a rock underneath my elbow on an extended road trip, and there's a lot of plastic to contend with nearly everywhere you look or touch. My tester didn't come with the available Tech Package, a $2,500 option (standard with the Limited) that adds a larger touchscreen, a louder stereo system, a sunroof, and adaptive cruise control, but I'm not sure how much that would have improved my appreciation of the cabin.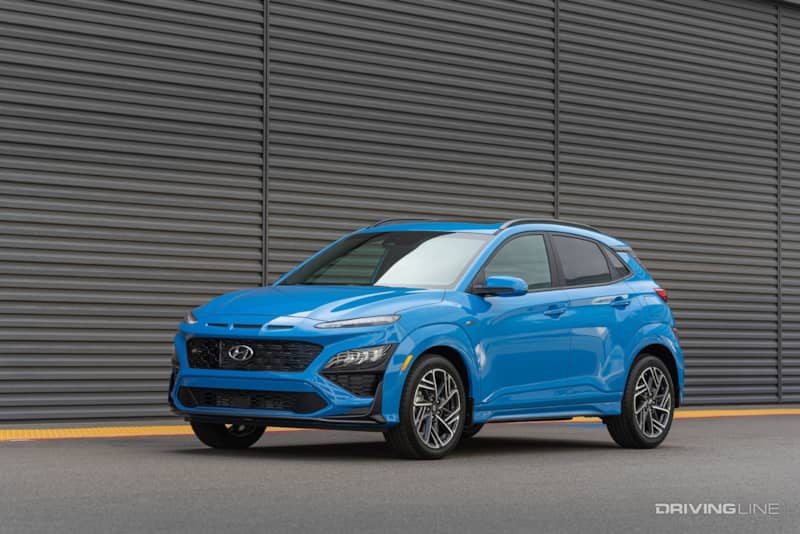 That being said, in the context of other, equally thrifty mini-utes, Hyundai's style-first Kona is an appealing choice. The Kona N Line makes a lot of sense as an upgrade for those unwilling to bear with the SEL's weaker engine and continuously-variable automatic transmission, making the vehicle's more shoutier body work simply a bonus. Given that there's little luxury to be found in this slice of the crossover market, avoiding the Limited (which is essentially the Tech Package with leather seats and subdued exterior looks) is also a no-brainer. You'll have to temper your expectations for an exciting drive, however—or simply wait for the full-N Kona that arrives later this year.