Secret Sauce: How to Make Real Power With the 7.3L Power Stroke
Ford has outfitted its trucks with four different versions of the Power Stroke engine over the past two decades. But, over the last several years, the first mill to wear the Power Stroke nameplate — the 7.3L — has been a hot item in the diesel aftermarket. Thanks to improved PCM tuning, hybrid injector technology, and more versatile turbo setups, the 7.3L Power Stroke is more of a viable platform to make power with now than it ever was back in its heyday. Diesel heads are buying them cheap, modifying them on reasonable budgets, and are making incredible horsepower with them. It's not uncommon to find a '94.5-'03 Blue Ovals with a 200,000- to 300,000-mile 7.3L under the hood churning out 500 to 600 horsepower at the wheels!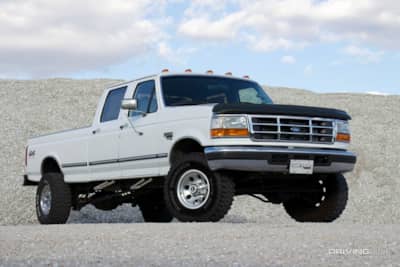 As living proof of the high-mile, big power, stock-bottom end 7.3L craze, let's take a walk around this 1997 F-350. Belonging to yours truly (contributor Mike McGlothlin), the 444-cubic-inch V8 is knocking on the door of 200,000 miles, still sports the factory rotating assembly, and is helping the truck produce roughly 580 horsepower at the wheels (according to the 8.0-second 1/8-mile drag strip passes it's made). And, what's more is that even though the truck is making three and a half times the power it did in stock form, it's just as reliable as it was the day it left the dealership.
Not having to perform a full-on engine build in order to add power (as long as it's a forged-rod powerplant) saves thousands right out of the gate as far as a 7.3L Power Stroke is concerned. This 20-year-old mill has 200,000 miles on the clock with the bottom end never being touched. Top end wise, a set of ARP head studs keep the heads glued to the block to eliminate head gasket failure, and Hamilton Cams' chromoly pushrods and Comp Cams 910 valve springs were installed to rule out the 7.3L's weak factory valvetrain components. At the heart of the power-making recipe is a set of Stage 4 300cc injectors from Unlimited Diesel Performance, complete with 200 percent larger nozzles, and a high volume SRP1.1 high-pressure oil pump. The injector/HPOP combo helps make a strong case that the HEUI injection system is no longer a major drawback in 7.3L performance.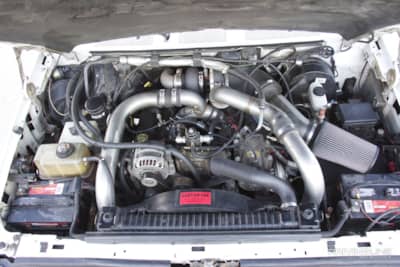 Getting away from the factory based turbocharger had always been a major hindrance for adding horsepower to the 7.3L engine (especially in the '94.5-'97 trucks' case). So, when Irate Diesel Performance introduced its T4 turbo mounting kits, they caught on like wildfire. By installing one of its T4 turbo systems, it opens up the door to run virtually any T4 flange turbocharger (namely high flowing units from BorgWarner and Garrett). The turbo you see here is an S400 chassis BorgWarner unit from Fleece Performance Engineering. It features a 68mm billet compressor wheel, 81/87mm turbine wheel, and makes 48 to 50 psi of boost at full tilt.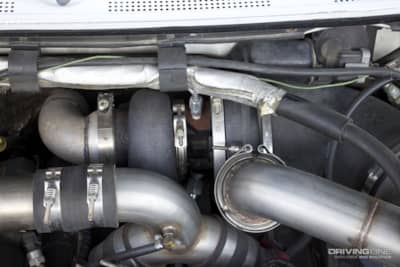 Without a doubt, custom tuning is the key to all of the high-powered and stock bottom end 7.3L's holding together. By ramping up injection timing progressively at low rpm and then pouring on the fuel at higher engine speeds, calibrators are able to avoid over-torquing the engine, which is what used to bend rods (too much cylinder pressure). This turn-knob is used to navigate tunes on a TS Performance based six-position chip, but with custom tunes written by Gearhead Automotive Performance. The TS 6-position was the standard platform for running custom tunes for years. It's old school, but it works. Nowadays, 7.3L enthusiasts typically opt for what's called a Hydra Chip, made by Power Hungry Performance, due to its ability to be updated without having to pull it off the PCM (should you want something in a certain tune changed).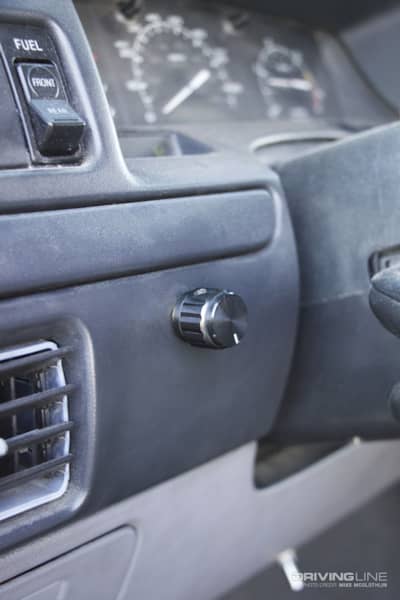 Keeping the 300/200 hybrid injectors happy starts with a healthy fuel supply system. For that, this truck utilizes an A1000 pump from Aeromotive, which pulls fuel from a 5/8-inch supply line attached to a sump kit in the front factory tank. Once through the water separator and fuel filter, diesel makes its way toward the engine via ½-inch fuel line. Then, a fuel distribution Y-block divides the ½-inch fuel line that feeds it into two 3/8-inch lines, which in turn feed fuel into the back of the heads. An Aeromotive adjustable fuel regulator keeps the A1000 running at 65 psi (the ideal supply pressure for 7.3L injectors).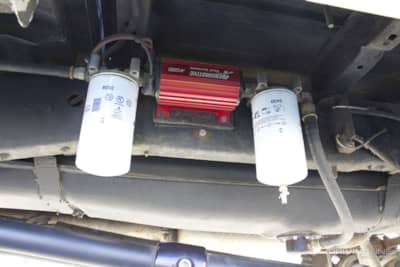 Of course, none of this would be possible without a fortified E4OD (or 4R100) able to support the added horsepower and torque. A Street Performance E4OD from John Wood Automotive incorporates a 300M billet-steel input shaft, cryogenically treated intermediate shaft and output shaft, a 4340 billet-steel Overdrive planetary, BorgWarner clutch plates, custom-machined pressure plates, a custom-tailored valvebody, and a billet, triple disc torque converter. In addition, a reinforced factory Reverse hub, larger retaining snap-ring in the coast clutch drum, set screw in place of the plug in the Forward drum, a re-surfaced pump with hardened gears, and select other tricks are performed in order to correct the weak links found inside the factory E4OD and 4R100 automatic.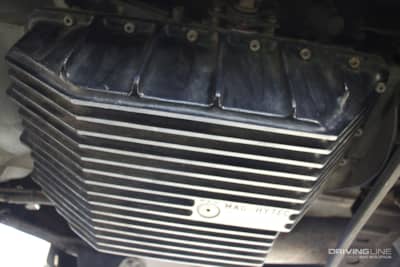 And there you have it: at just shy of 200,000 miles in just shy of 20 years, the truck keeps on ticking. With the right parts in the right places, we would have no reservations about adding another 100,000 trouble-free miles to this number.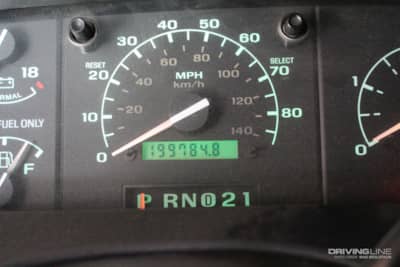 TRUCK SPECS
1997 Ford F-350
ODOMETER: 199,785 miles
ENGINE: 7.3L Power Stroke with ARP head studs, Comp Cams 910 valve springs, Hamilton Cams chromoly pushrods
INJECTION SYSTEM: Unlimited Diesel Performance Stage 4 300/200 hybrid injectors, Stealth SRP1.1 high-pressure oil pump
FUEL SUPPLY: Aeromotive A1000 lift pump, XDP fuel tank sump
TURBO AIR: Irate Diesel Performance T4 turbo mount with Stainless Steel up-pipes and intercooler plumbing, Fleece Performance Engineering Billet S468 turbo, Spearco intercooler, Irate Diesel intake
EXHAUST: Irate Diesel Performance 3-inch downpipe, 4-inch MBRP T409 Stainless Steel system, 5x18-inch MBRP tip
TUNING: Gearhead Automotive Performance via TS Performance 6-position chip
TRANSMISSION: John Wood Automotive Street Performance E4OD
HORSEPOWER: 580 hp (track tune)
TORQUE: 1,000 lb-ft (est.)
SUSPENSION/STEERING: One Up Offroad short gusset traction bars, Bilstein 5100 series shocks