Showdown in Arizona: 10 of the Nation's Best Chevy Pickups Go Head-to-Head at Dino's Git Down Truck Show 2021
During the last decade, classic Chevy trucks have moved to the forefront of the custom automotive scene. Since many people have ties to these old trucks and have grown very fond of them, they have taken to modifying them to new greatness.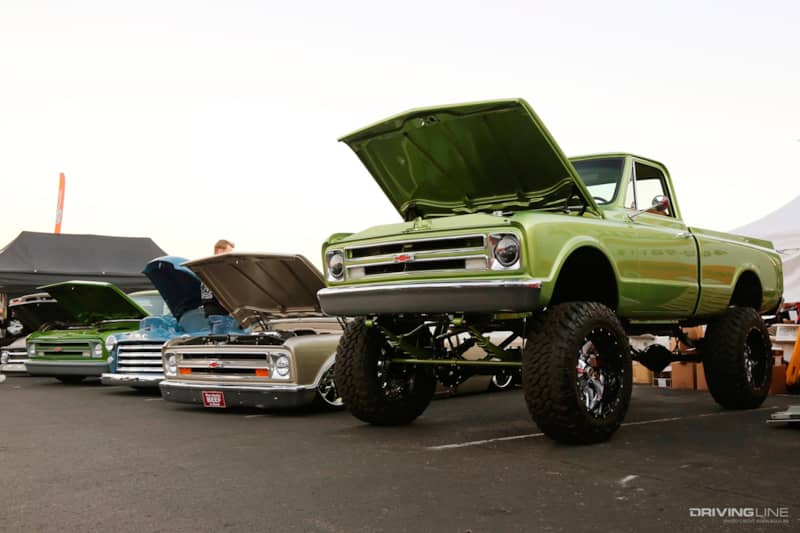 A few years before the scene exploded, Dino Battilana took the initiative to customize some of his trucks like no one had before. The look caught on with other enthusiasts which pushed the limits even further.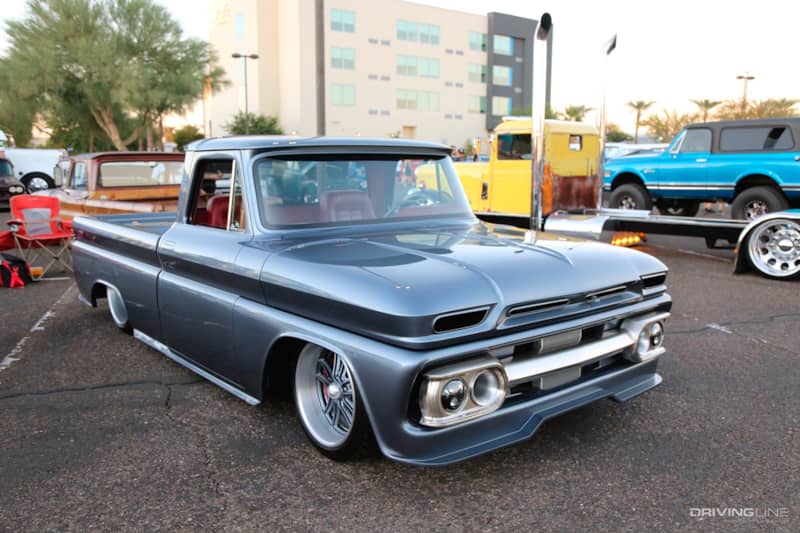 As all things lowered Chevy truck began to intensify, Dino decided to gather all like-minded truck fans by throwing a party in his hometown of Phoenix. This became an annual event and grew tremendously each time. It has now become a spectacle where thousands of spectators come and bring their finest builds.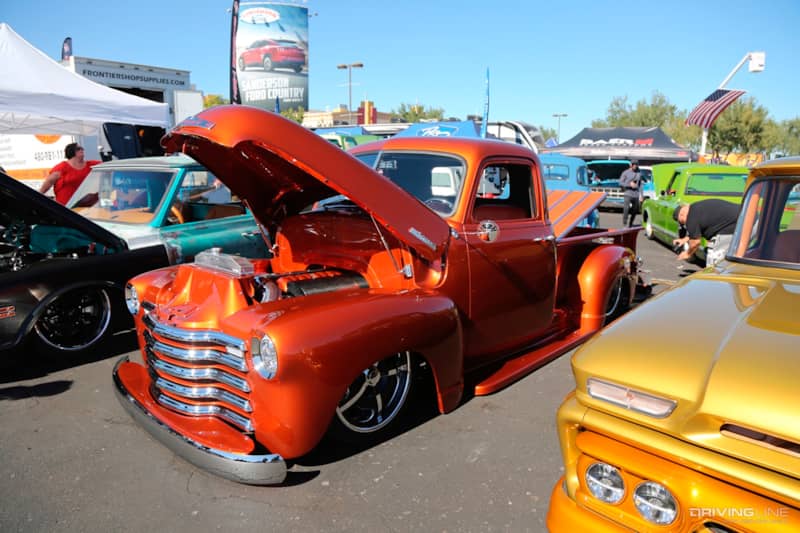 This past event went down during the weekend of November 12-13th in the parking lots of the Westgate Entertainment District in Glendale, AZ. Though there are no awards to be won at this event, the competition to capture the most eyeballs was stiffer than ever. Check out what caught ours.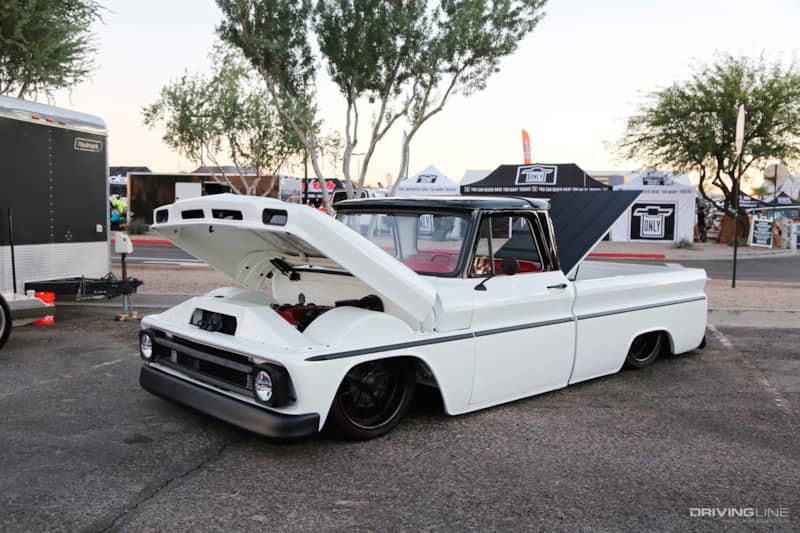 10. Honey Smacks '79 C10
Wayne Collard teamed up with his son to build this stunning truck directly out of their Garage. It utilizes a CPP front suspension, coil-overs and Total Cost Involved rear four-link. Combined with a 350ci small block engine and 700R4 transmission, this truck rips.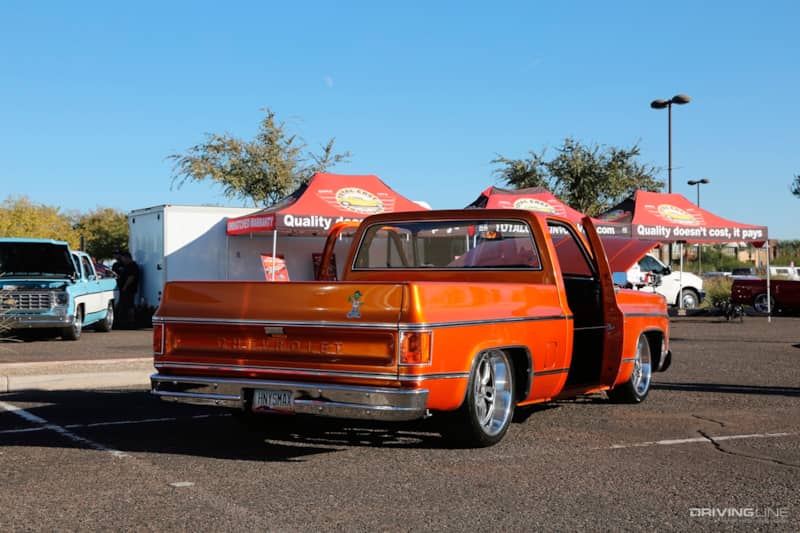 Further helping performance is a set of 20-inch US Mags wheels with Nitto NT555 G2 tires. With help from his father-in-law, it was painted in House of Kolor honey Gold paint, which has this truck looking like a pot of honey in the sun.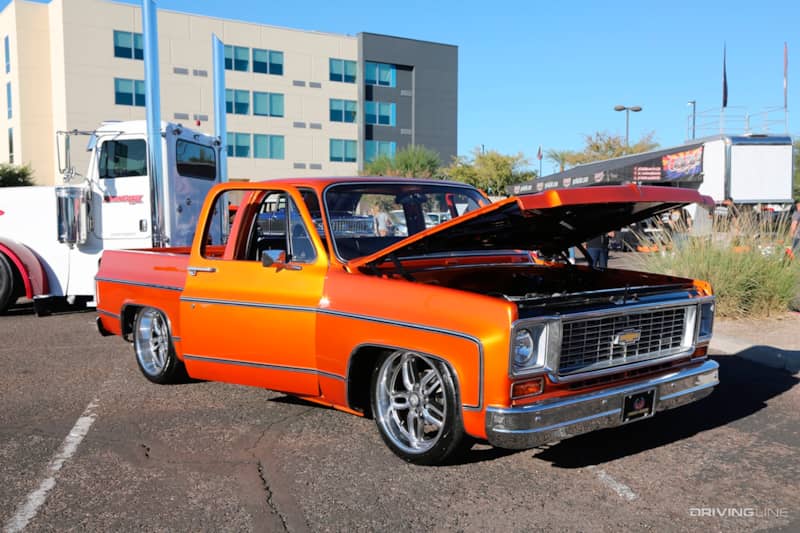 9. Kevin Bowman's '71 Cheyenne
Jason Bowman has created a name for himself in the truck scene with his shop, Big 10 Garage. It was all made possible by influence of his father, Kevin, who is also a big truck fan. Kevin was recently on the hunt for something fun and ran across this '71 Cheyenne.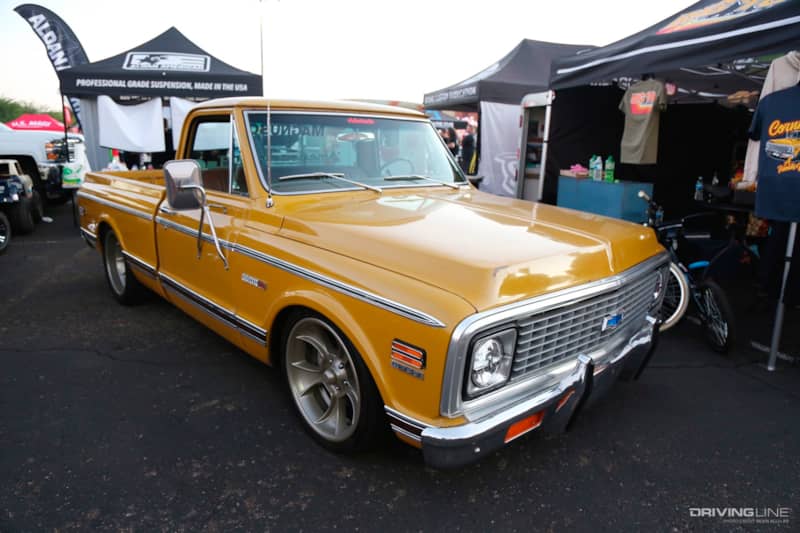 It was originally a long bed truck that was cut down and now has a full Ridetech coil-over suspension. It's powered by a supercharged LS3 engine for maximum fun having. Out favorite part is the custom American Racing VN474 20-inch wheels with Nitto NT555 G2 tires.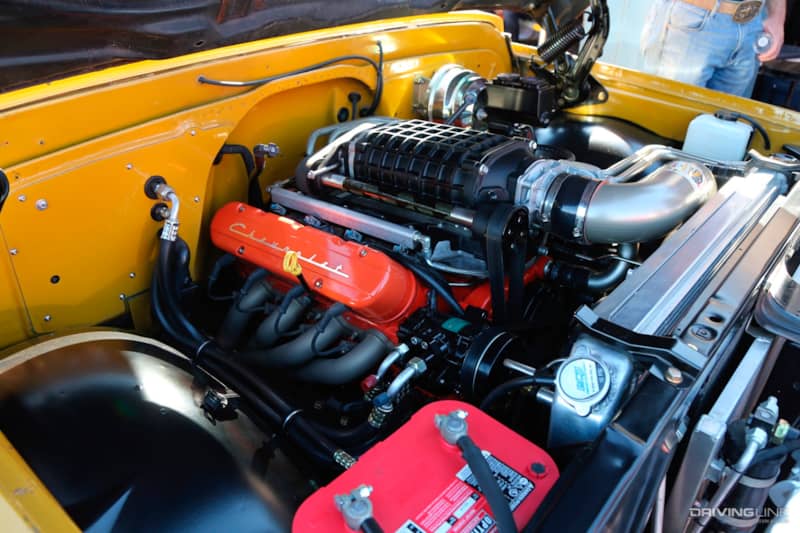 8. Jon Pratkanis' '59 Chevy Apache
Built at The Standard Speed Shop in Pittsburgh, PA, this build took three different trucks to create. Jon's truck sits on a custom Mustang II and 2-link equipped air ride suspension to tuck the Rotiform wheels with Nitto NT555 rubber.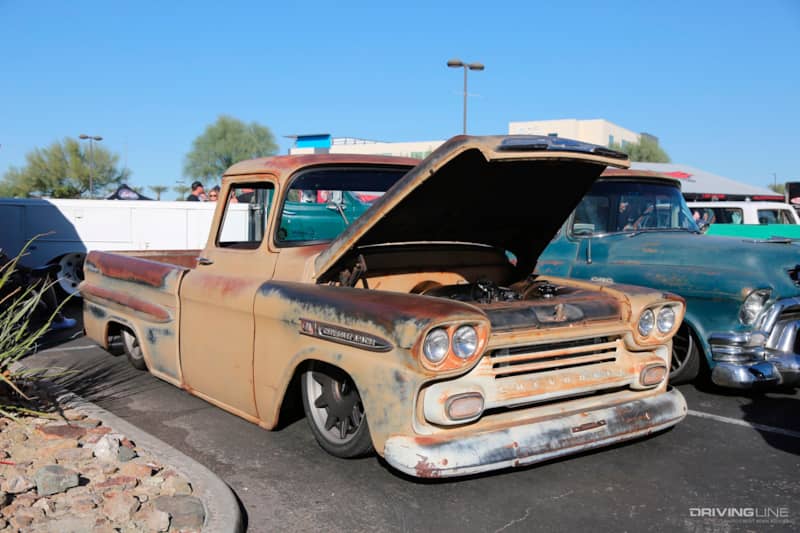 Under the hood is a turbocharged LS engine that is attached to a 6-speed TREMEC manual trans. This truck was definitely one of the longest travelled at the show and the patina style was distinctive.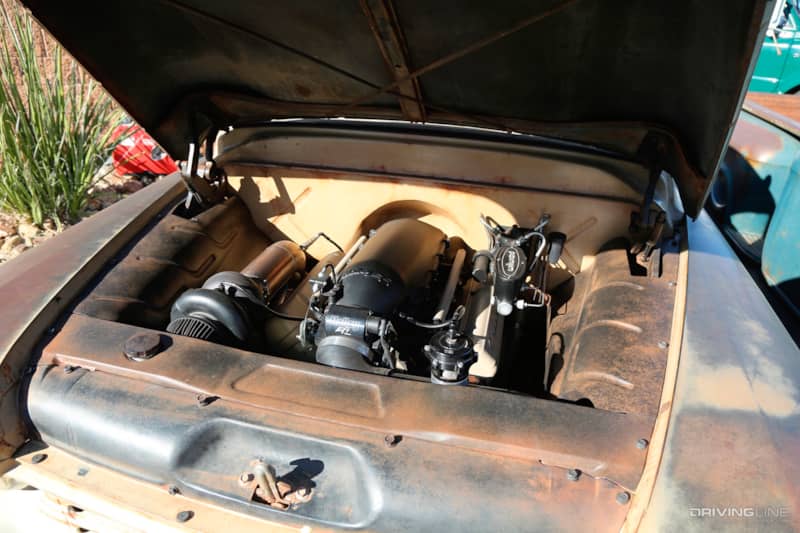 7. Mark Bosak' '67 C10
Though Dino's Git Down is filled with slammed trucks, there were a few riding sky high. Mark's '67 C10 caught our eye with its tall stature made possible with a lifted leaf spring setup with Fuel Off-Road 22-inch wheels on 38-inch Nitto Trail Grappler M/T tires.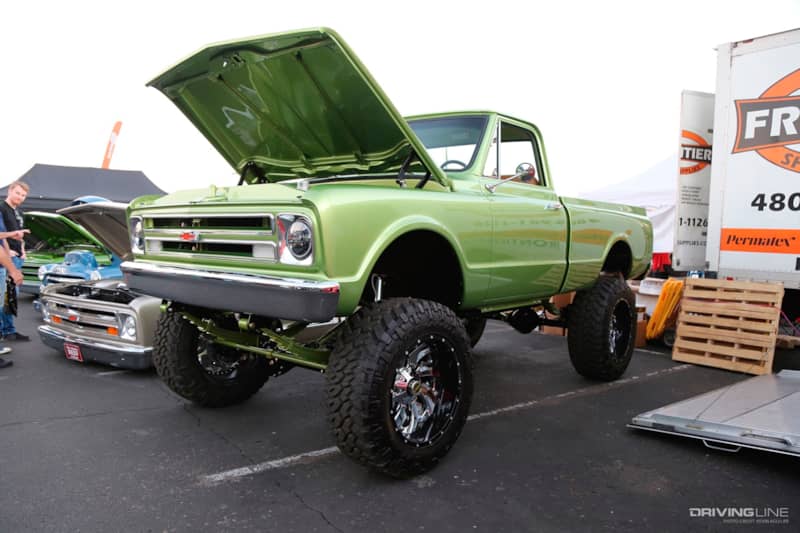 Built by Tre5 Customs, this truck has an LS engine for modern drivability. Thanks to some love from Ikandy Paintworks, the body was smoothed out and covered in a custom metallic green paintjob that caught plenty of attention at the show.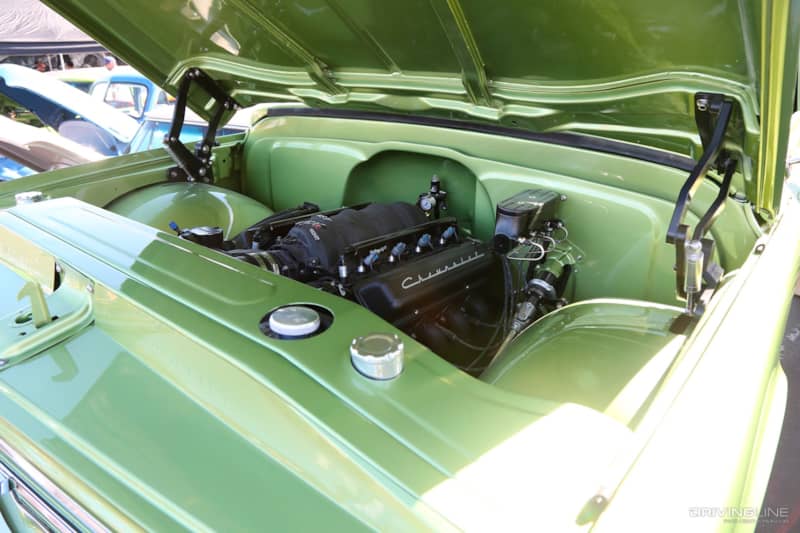 6. J.D. Conder's '72 Blazer
Looking to have a cool vehicle to drive, J.D. went further down the rabbit hole on his custom Chevy Blazer. Getting it low is a Porterbuilt air ride suspension that is controlled by an AccuAir management system. The LS3 engine gets this one going and a set of Wilwood disc brakes bring it to a halt.
The front end was converted with sheet metal from a '68 model and it was all painted in Audi Nardo Grey by Alexandro Apodaca. Complimenting the look is a leather and plaid interior by Your Dream Upholstery. Topping it all off is a set of 20-inch Detroit Steel wheels with Nitto NT555 G2 tires.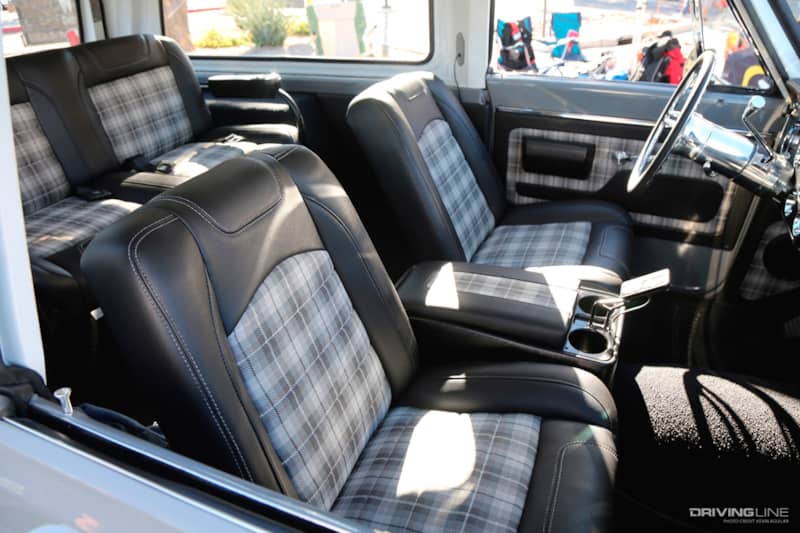 5. Low but Not Slow C10
Jody Davis brought his '64 Chevy all the way out from his shop, Gun Point Graphics in South Carolina. It's powered by an 6.0L LS engine and tucks a set of 20 and 22-inch billet wheels thanks to a custom 'bagged chassis.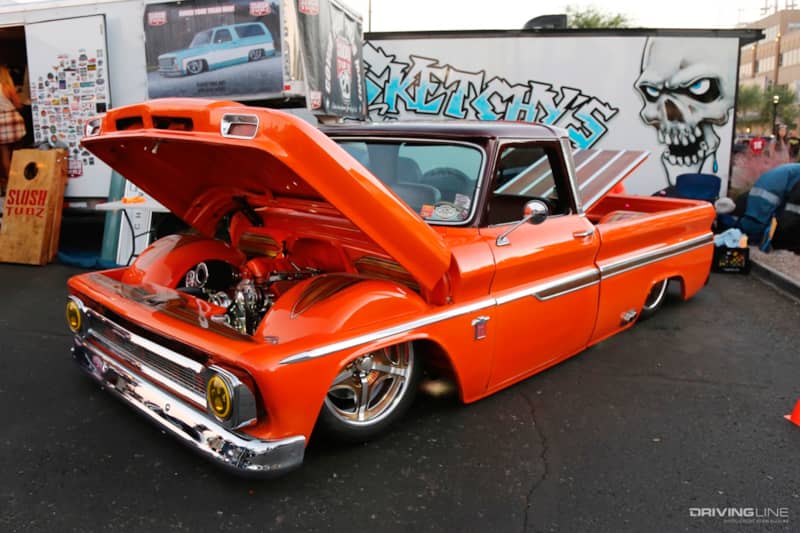 What we dig most about this truck is the bright orange paint that has big metal flake in places and lowrider style graphics. This truck might have out shined the Arizona sun!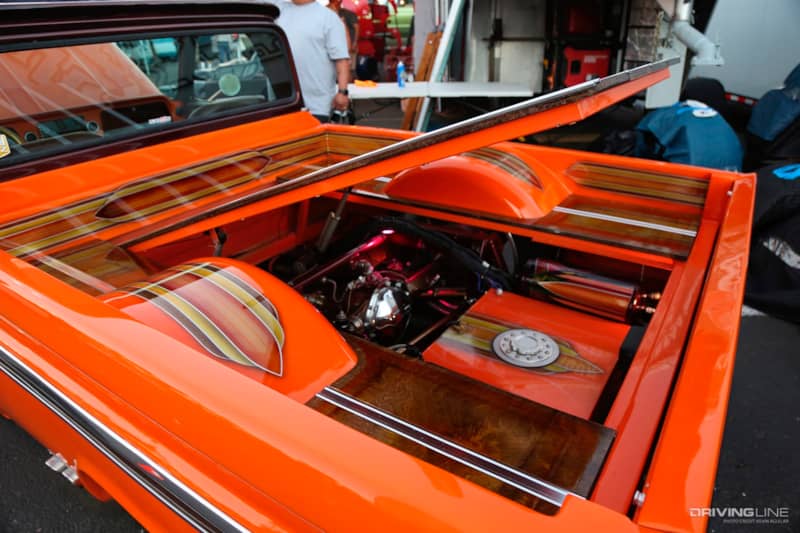 4. Banks' LokJaw Chevy C20
Though the Banks crew debuted this '66 pickup a week back at the SEMA Show, we still could not get over it! The hood flips up to reveal the L5P supercharged diesel crate engine that is displayed with custom metal work by Empire Fabrication.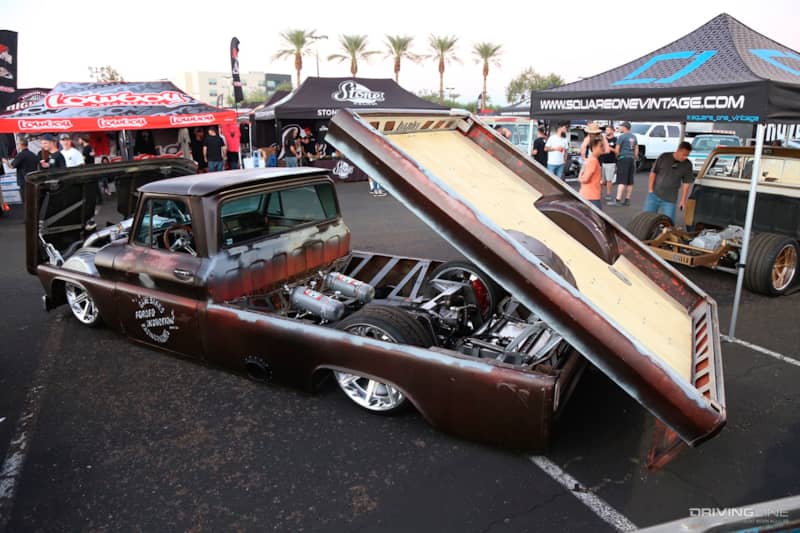 It sits low with a Roadster Shop Spec Series air bagged chassis that is displayed when the split bed is opened up. One of the most unique pieces is the one-off Sparc Industries billet wheels that took 20-hours each to cut out of aluminum blanks. They are covered in Nitto Invo tires for high-scale looks and superior traction.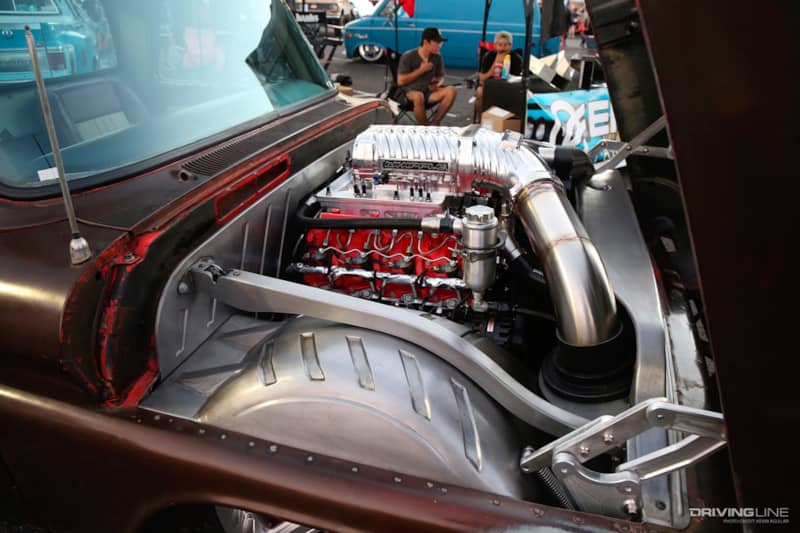 3. John Oro's '71 Blazer
Known for being a prominent figure in the truck scene and a member of the C10 Club, John has steadily built a vehicle that compete with the rest. This Blazer started out as a clean cruiser and with John's connections, it was pushed way further than initially intended. It has a Porterbuilt air ride suspension and components to set the body down low over the billet wheels.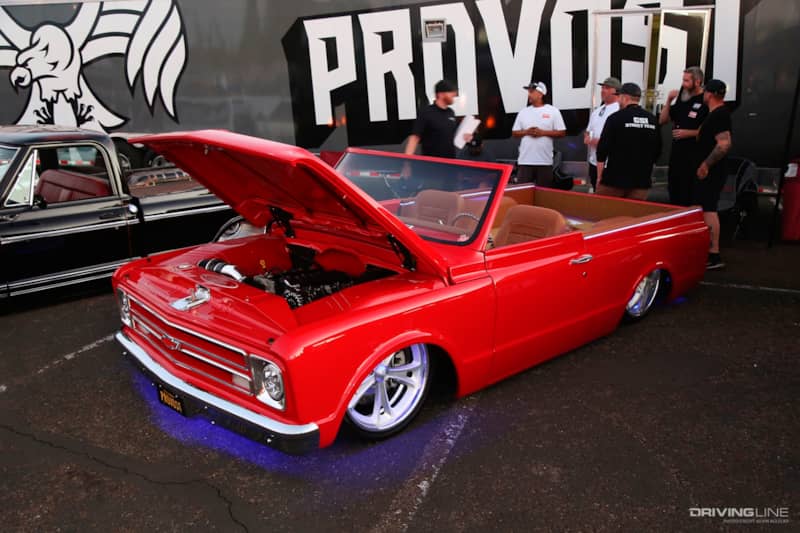 With help from Provost Customs, Empire Fabrication and many others, John's Blazer was turned into a real head-turner. This vehicle was definitely one that stopped people in their tracks.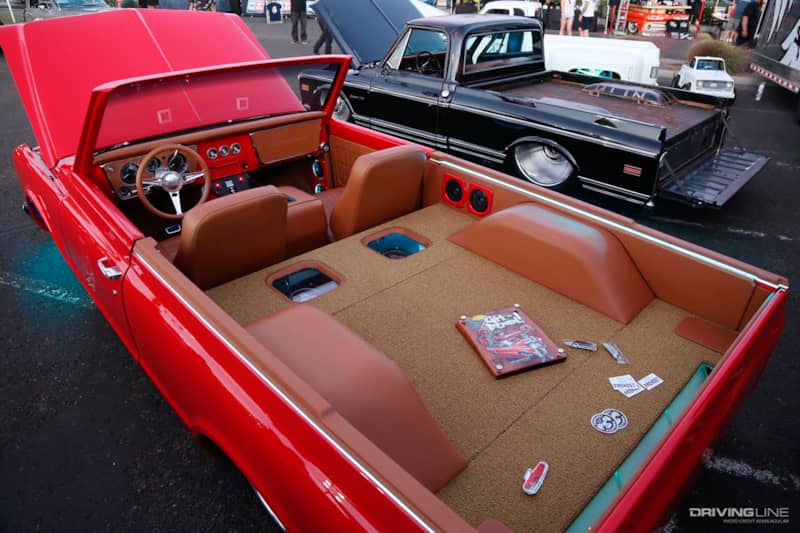 2. Travis Barker's '71 Blazer
Travis is no newcomer to custom vehicles and Chevy Blazers as he's had one before. Though his previous Blazer was stunning, it had an antiquated suspension that didn't ride the best. To fulfill his needs, he turned to Dan Hogan of Hogie Shines to build this new project on top of a Roadster Shop RS4 coil-over chassis with 17-inch KMC beadlock wheels with 35-inch tires.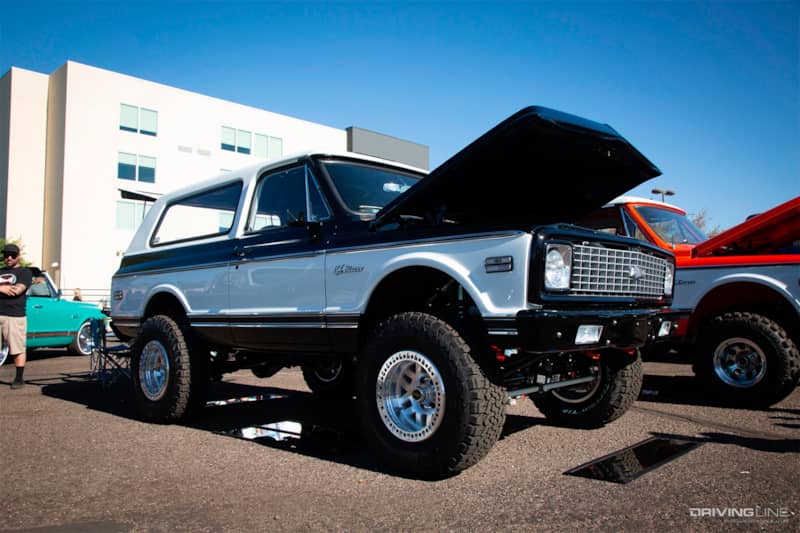 Getting it up to speed is a Whipple supercharged LS engine that was dressed in old school small block valve covers. Last time, he also settled for gray paintjob when he wanted black and that was also taken care of by Dan and his crew. This Blazer even shines on the inside with custom upholstery and fiberoptic equipped starlight headliner.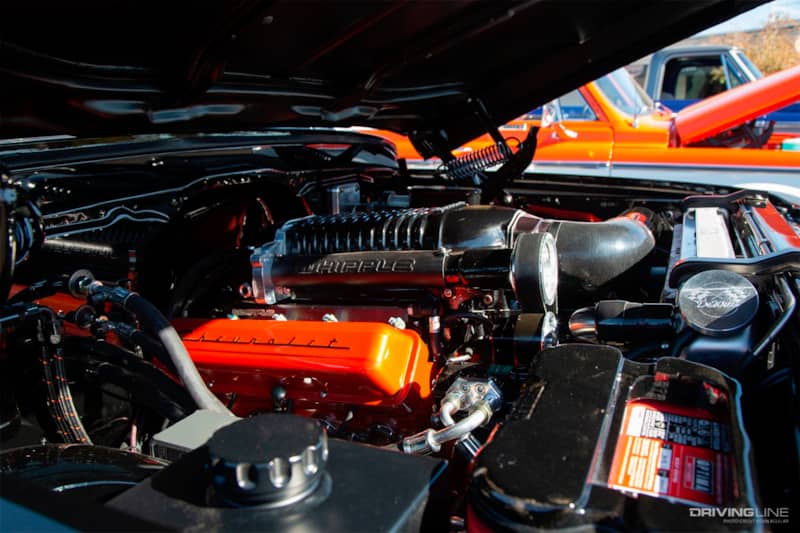 1. Mike Dauster's '67 C10
Like many other trucks, this truck snowballed from a driver to full-blown showstopper. Helping to make it all happen, the crew of Born Vintage was called up to handle the brunt of it. This would include setting up the Porterbuilt suspension to sit over the 20-inch Forgeline wheels and dropping in the Magnuson supercharged LSX engine.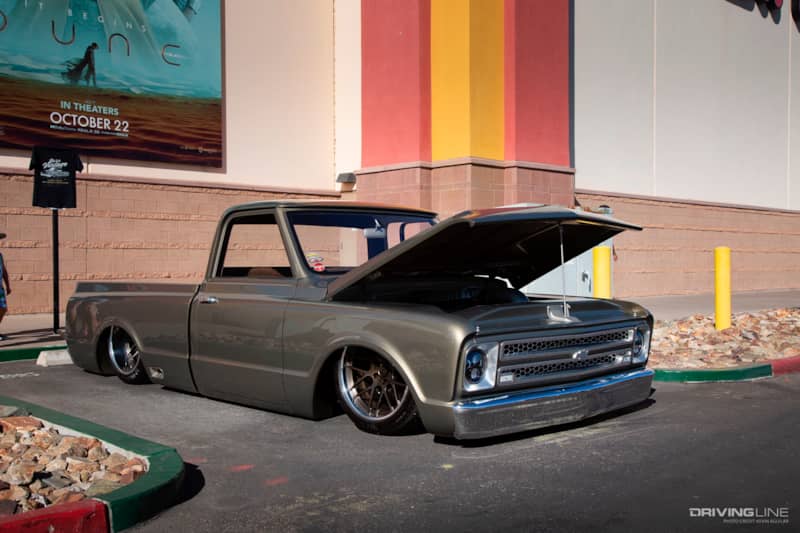 Making this truck extra special is the custom billet grille and one-off sheet metal bed floor. It was painted in a custom metallic green in-house by Bobby Ybarra and has a plush leather interior by Ron Mangus. This truck has taken the scene by storm with its clean looks and custom touches. We can't wait to see what Dino's brings out next year!