The Family Cruiser: A Slammed '72 Blazer Built to Modern Standards
This isn't Steve Green's first go-around at building a custom '72 Chevy Blazer. The one you see here is a replacement of another truck of the same year that he regrettably sold off back in 2003. You never really know what you have until it's long gone, but it took a while for this sentiment to really hit home for Steve. It took seeing another full custom Blazer to reignite the fire to build the truck he always envisioned of owning.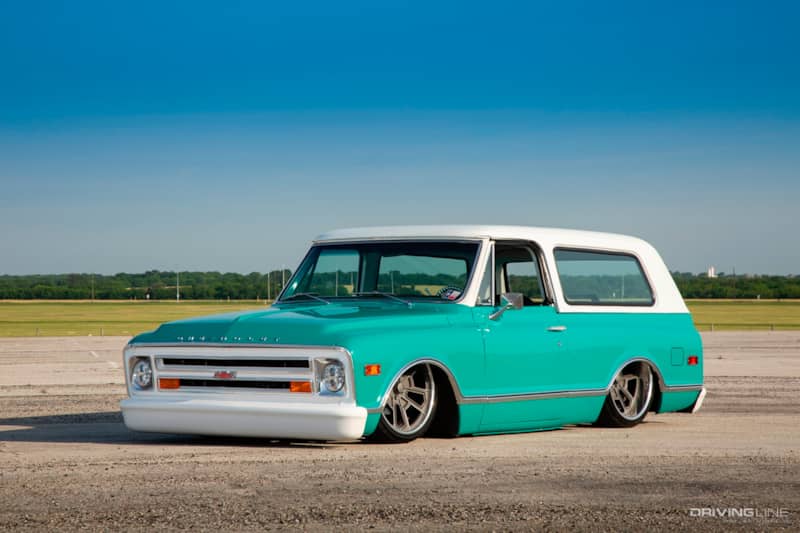 The Replacement
To replace his old Blazer, Steve searched local classifieds to help find exactly what he was looking for. It took seven years to track one down that wasn't completely hacked up. When purchased, this Blazer had a solid static drop underneath it with an ok tweed interior in the cab. Steve took a chance on the Blazer and immediately introduced the truck to some fresh modifications to get the ball rolling.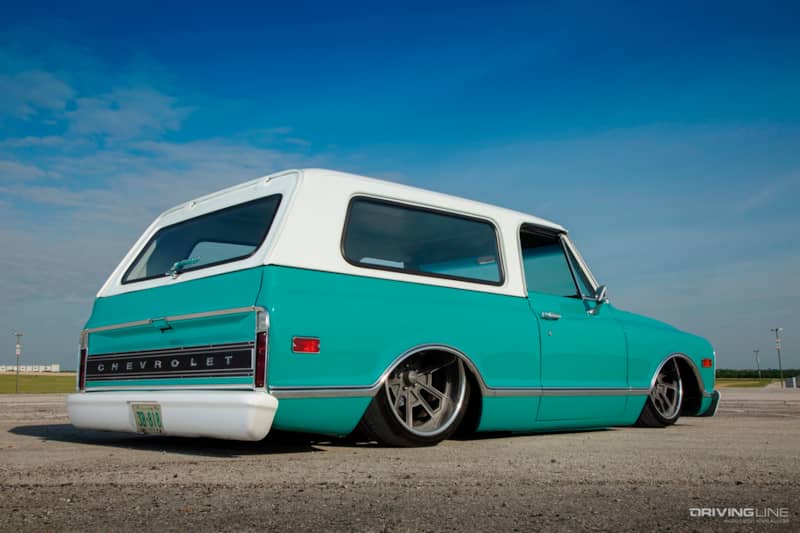 Tucking Double Dueces
With the truck sitting lower thanks to the Porterbuilt Level 3 suspension package, and the whole assortment of top shelf components, Steve decided to up the ante by finishing off the revamped chassis with a set of 22x8 and 22x10-inch Raceline Commotion wheels. Putting power to the pavement is the 255/30ZR22 255/30ZR22 Nitto Invo tires. Not only do these tires fit these wheels and the truck's needs with staggered widths, they also provide high-quality ride comfort and outstanding traction with their large tread blocks and unique look.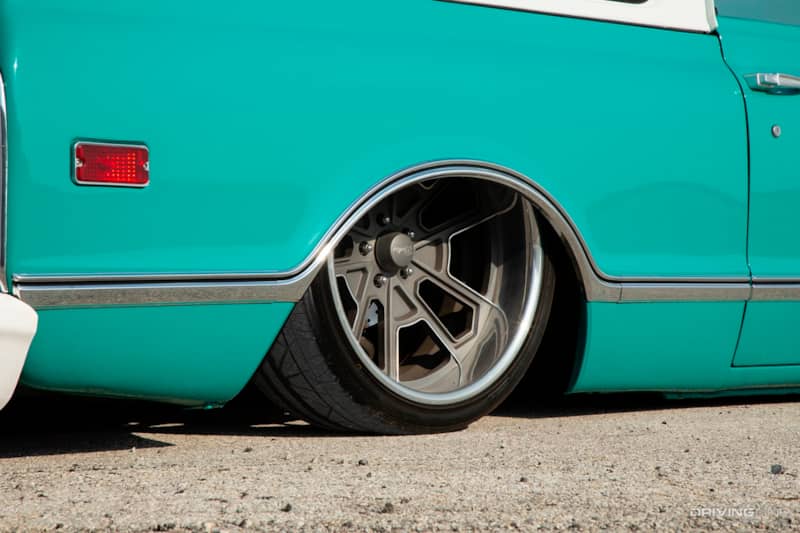 For the Long Haul
Behind the wheels is the upgraded braking gear in the way of beefier Wilwood 6-piston calipers and 14-inch rotors. Before the chassis was even reassembled, the factory frame rails and all of the suspension parts were powder coated, which makes for an ideal finishing touch for both cosmetic and durability reasons. Since Steve planned on seeing the Blazer back on the road for the long haul, he wanted to ensure the frame and components were well protected from the elements.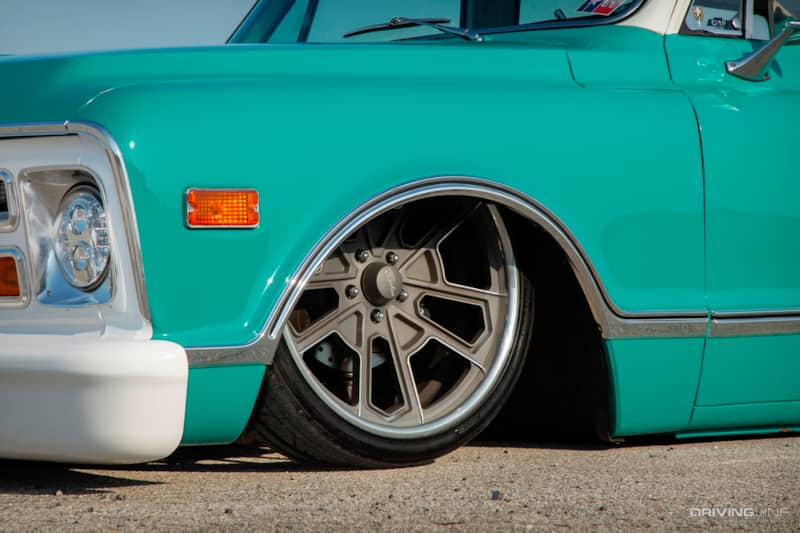 Power Surge
Nickens Brothers Racing Engines helped by rebuilding an LS1 engine by blessing it with upgraded parts to have it looking and performing better than it ever has. The recent horsepower output for the LS1 comes in right about 450, and the engine has never purred better. Paired with a freshly overhauled 700R4 transmission, Steve has enjoyed stretching the Blazer's legs out around town, as well as on extended road trips with no issues to report.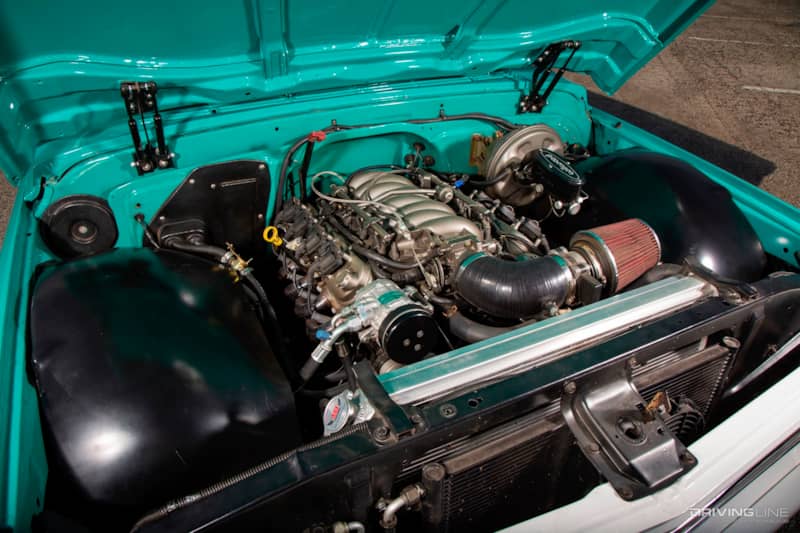 Getting the Look
Steve had a few tricks up his sleeve to get the exact look he had in mind. A 1968 C10 front end was put into place, and a whole new paint scheme was put on top of the to-do list. A specially mixed paint color reminiscent of a classic sea foam aqua hue was utilized along with an offset of a white painted top and bumpers to give the Blazer a timeless appearance. Mar-K chrome trim was brought in to freshen up the outer detailing, as was a set of GSI door handles and LED lighting from front to back.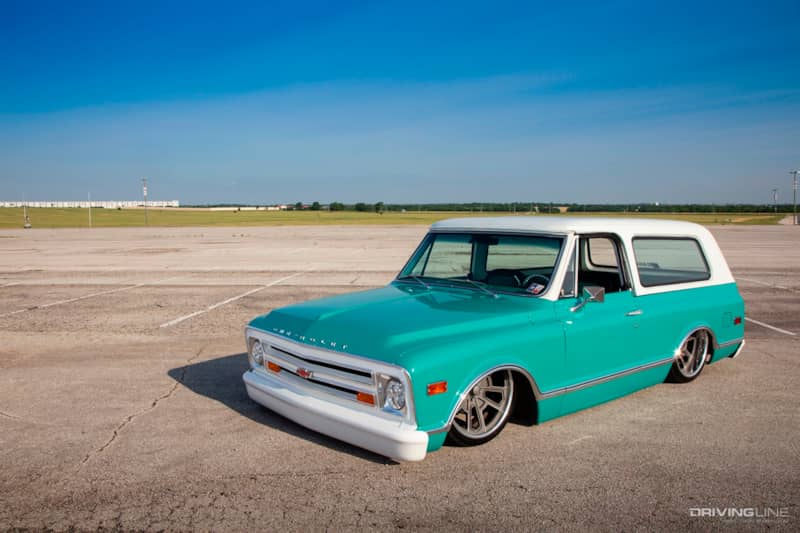 Creature Comforts
To better complement all the work that was put into the truck's exterior, Steve had planned for a complete interior restyling. Custom upholstery and panel work by Advanced Auto Trim, fresh carpet and a full audio system went a long way to creating a cool and clean interior space perfect for setting the mood just right.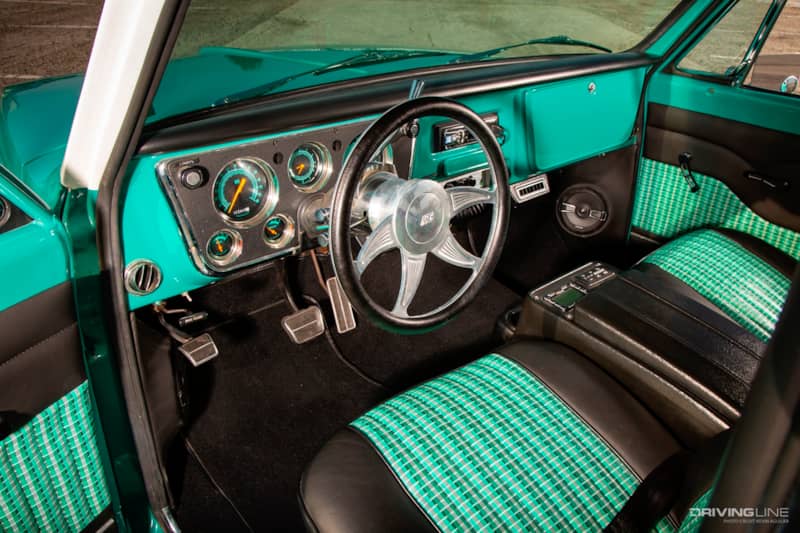 Of course, air conditioning was must since Steve had planned on spending lots of time on the road with his refinished ride.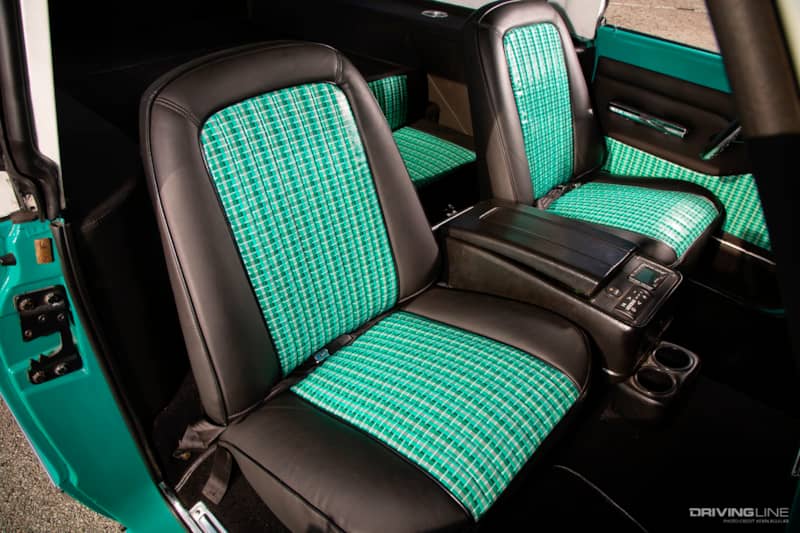 Road Trippin'
"Aside from the looks, I wanted the Blazer to be built and maintained in order to drive across country if need be", Steve comments. "My family and I have had many great experiences loading up and driving it from Texas to Columbus, Ohio, Dino's Git Down in Phoenix, as well as all over the place within the state of Texas."
People don't always get a second shot to do things over, but when you want one bad enough, you'll do what you have to do to make it happen. That's what Steve Green did, and he regrets nothing about the opportunity he created for himself and his family to cruise stylishly into the future.