1969 Chevy C10 Restomod: Creating New Memories with a Family Heirloom
One thing that makes old trucks so special is that they have a backstory. Robert Tucker's 1969 C10 story started with his grandfather who bought it brand new back in the day. This old hauler has been through a variety of adventures that created many fond memories in its long history. In fact, his grandfather even used the truck for landscaping and Robert was right by his side helping out on Saturday mornings.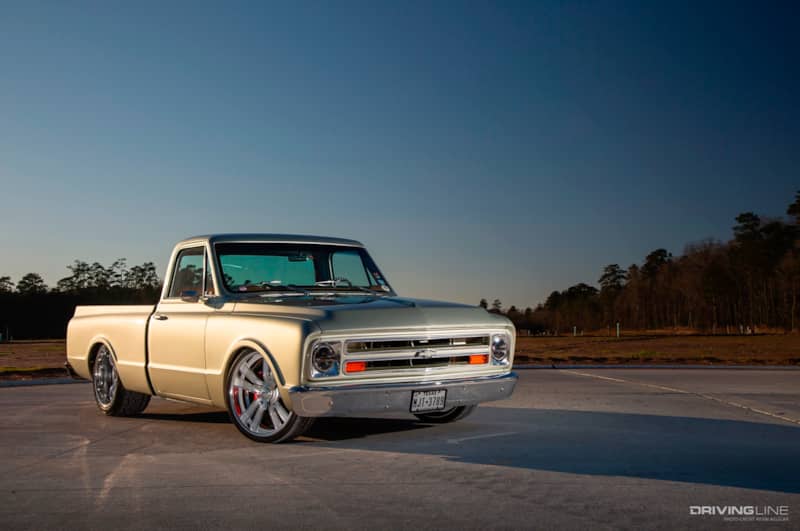 Dusting Off the Cobwebs
After a number of years of service, the truck had was stored away in a barn up until Robert inherited it. Once he had the keys to his grandpa's truck in hand, Robert began planning to restore it. He's a custom car enthusiast, so the pieces of the build started falling into place rather quickly—hoping to create a timeless restomod truck that could be shared with his own grandchildren.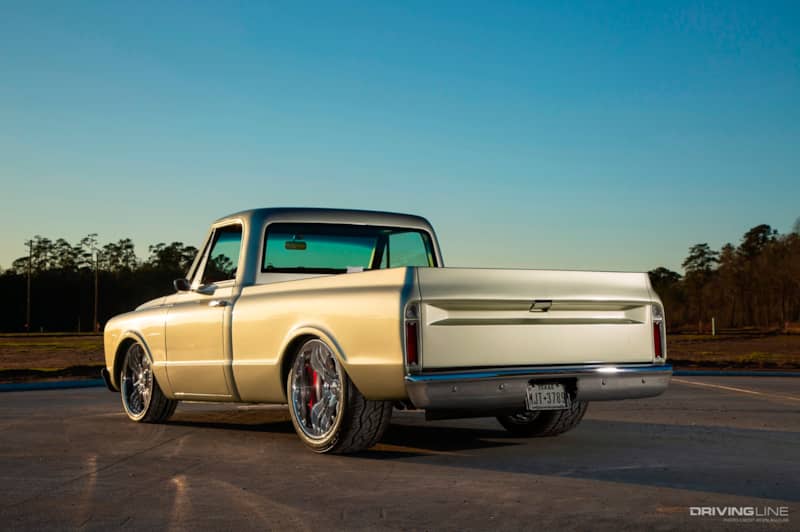 Setting it up Right
To start things off right, Robert turned to Scott's Hot Rods for a complete suspension system with Ridetech coil-overs. Not only did this kit lower the truck, it also provided better ride quality and handling. Topping off the foundation is Wilwood braking components (front 14-inch and rear 13-inch) and a Speedway Motor's master cylinder combined for excellent stopping power.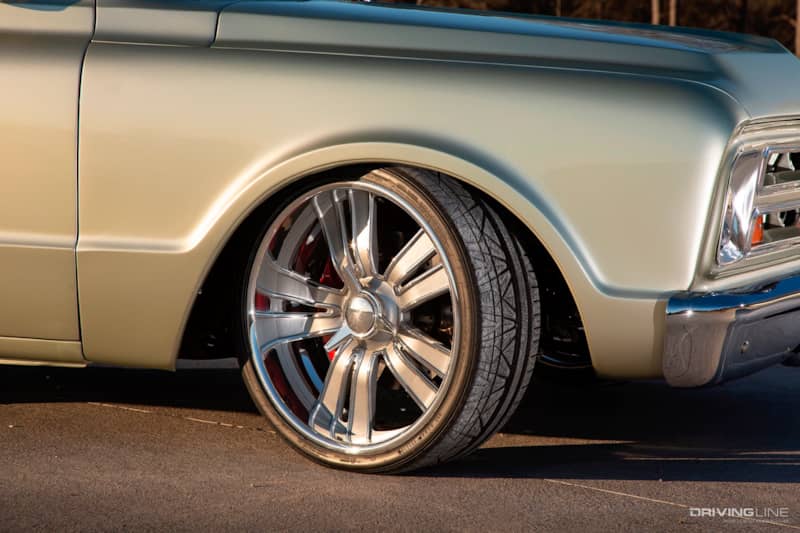 Getting a Grip
The gaps in the wheel wells were minimized with the new suspension, but Robert went a step further and decided to fully fill them with a gleaming set of 22x9-inch and 22x12-inch Raceline wheels that were custom cut to fit this truck. Given the staggered widths of these wheels, Robert decided to run a set of Nitto INVO 265/30ZR22 tires in the front and NT420V 325/35ZR22 tires in the rear. Both tires not only look great on this truck, but their high-performance capabilities can handle anything this truck throws at them.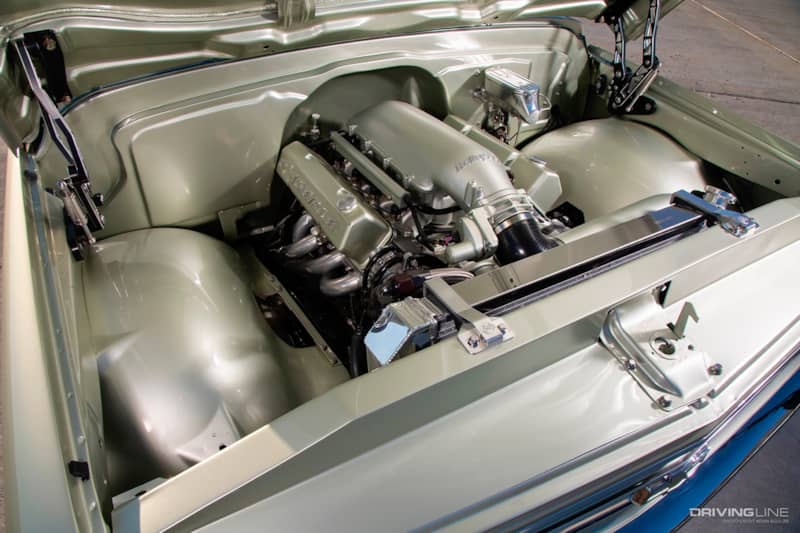 Second Heartbeat
To activate the gripping power of the Nitto tires, Robert decided to scrap the tired old engine in lieu of something a bit more modern. To help fulfill this need, Morris Estes at M&L Automotive in Porter, Texas was called up to wrangle a 2003 Chevy LS6 and 4L80 automatic transmission to serve as C10's new powertrain.
Further increasing performance, the engine was outfitted with a Texas Speed camshaft, Brian Tooley Racing valves and springs, Comp Cams rockers, a Be Cool aluminum radiator and a Holley intake manifold, fuel injection and ignition. To promote the LS6's respiration abilities, a K&N air cleaner was thrown into the mix, as were Hooker headers and a 2.5-inch exhaust system complete with Magnaflow mufflers.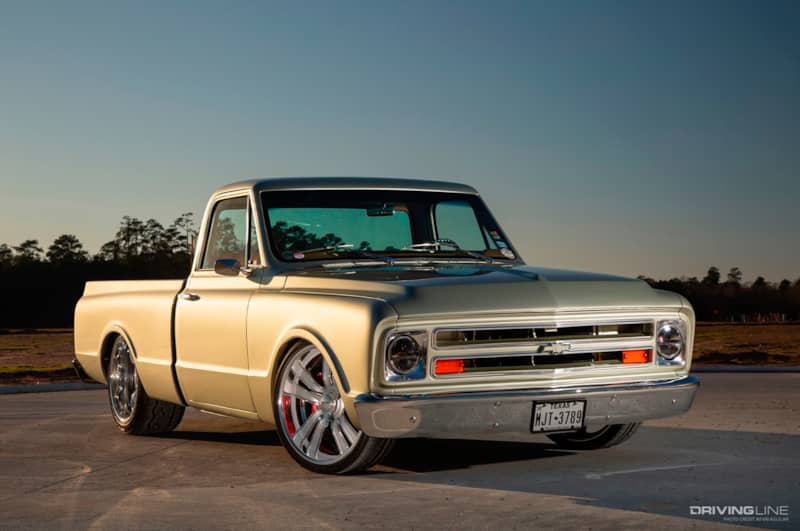 Shine On
Though we are fond of old trucks like this, the restoration often requires significant effort in the paint and body department. This truck was no different, and to whip this truck back into shape, Robert turned to the talent folks at Alamo Customs of Alvin, Texas. After the necessary bodywork and panel straightening was tackled, the drip rails were shaved for added cleanliness.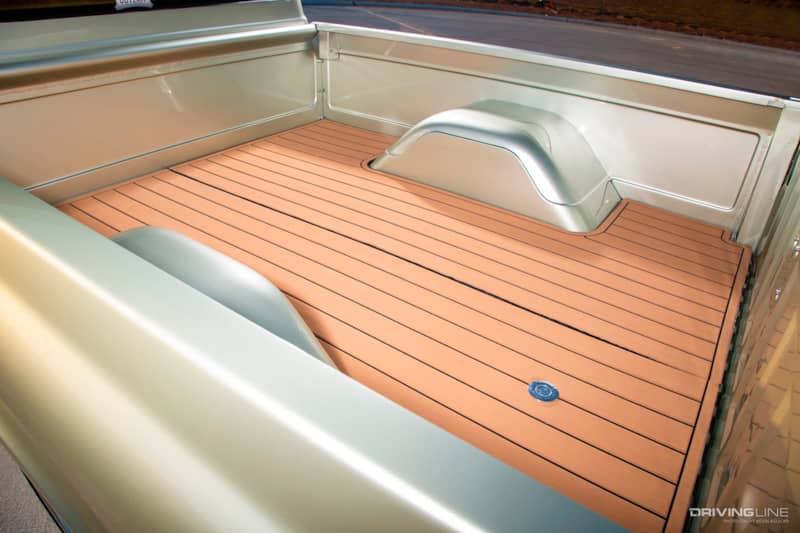 Giving this truck an extra wow factor, the original front and rear bumpers were sent out for a fresh chrome dip. Then few accessories in the way of Ring Brothers outer mirrors, GSI door handles, Fesler taillights and flush-mounted DOT glass, and Recon headlights were added to it. Robert Mesa of Alamo Customs then cooked up custom mixed silver PPG color to give the truck's exterior surface a slick and timeless appearance.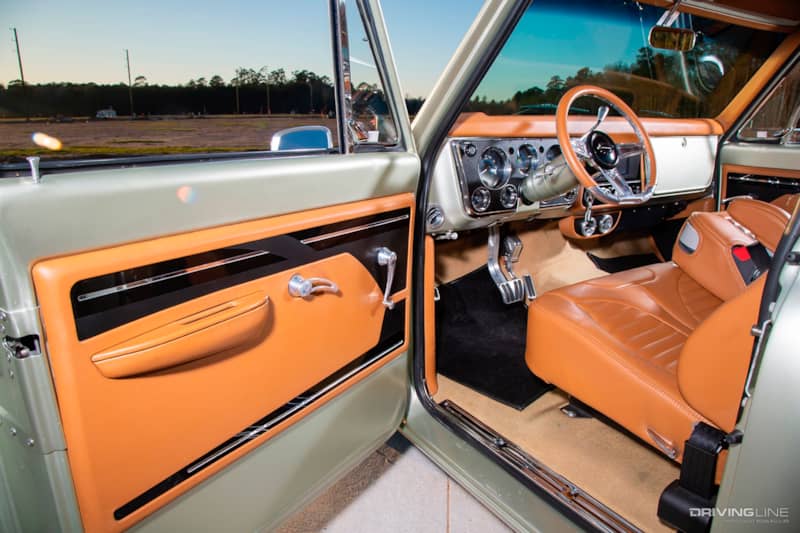 Creature Comforts
Next stop on the custom tour was at MTI Acoustics in College Station, Texas and the crew performed an entire interior overhaul with a leather covered custom pieces. A RestoMod A/C system and a set of Dakota Digital gauges was then added to the interior's list of highlights, as was an Alpine head unit and Billet Specialties steering wheel for good measure. The whole interior space of Robert's truck was completely turned around all in one shop.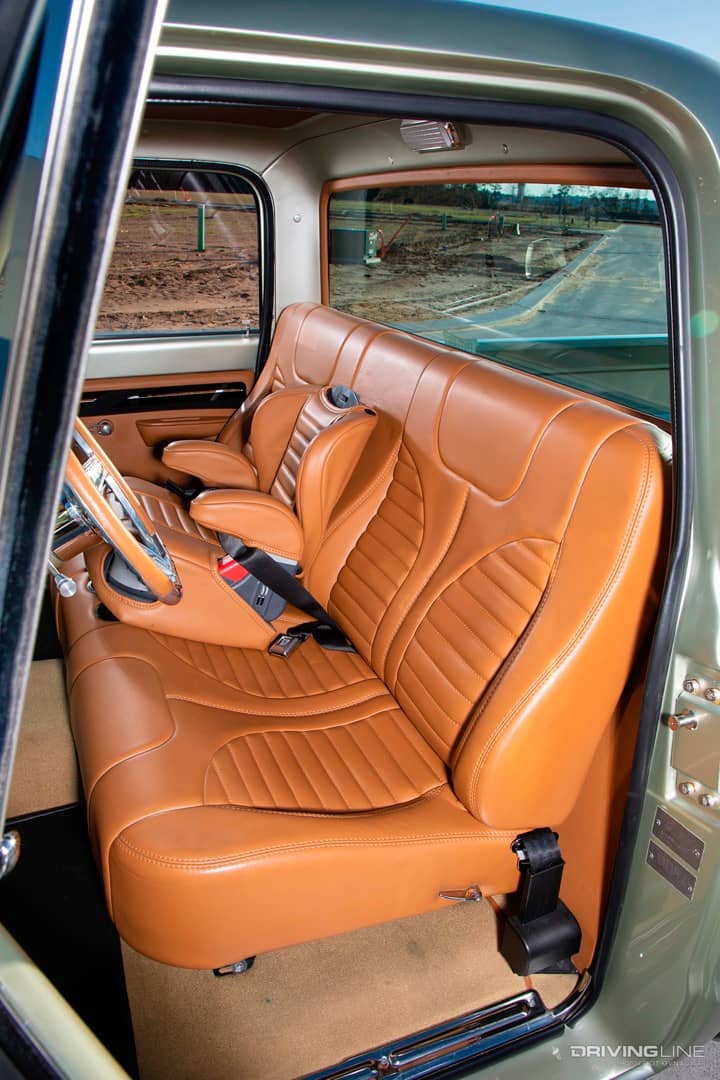 Making New Memories
Although the process has been rewarding, it has not been as easy as it may appear. Trucks like these take some time to complete and the journey of Robert's C10 was about three years from start to finish. While Robert has specific fond memories of the truck from his childhood, he now has the opportunity to share the very same pickup with his own grandchildren.