20,000 Mile Nitto Ridge Grappler Review: 38s on a Ram Power Wagon
With the recent announcement of the Chevrolet Silverado 2500HD ZR2, all three domestic manufacturers have thrown their hats into the ring for off-road spec heavy duty pickups. Joining Ford's F250 Tremor and Ram's Power Wagon, these massive trucks come stock with serious equipment, including factory lifts, skid plates, winch-ready bumpers, and oversized all-terrain tires.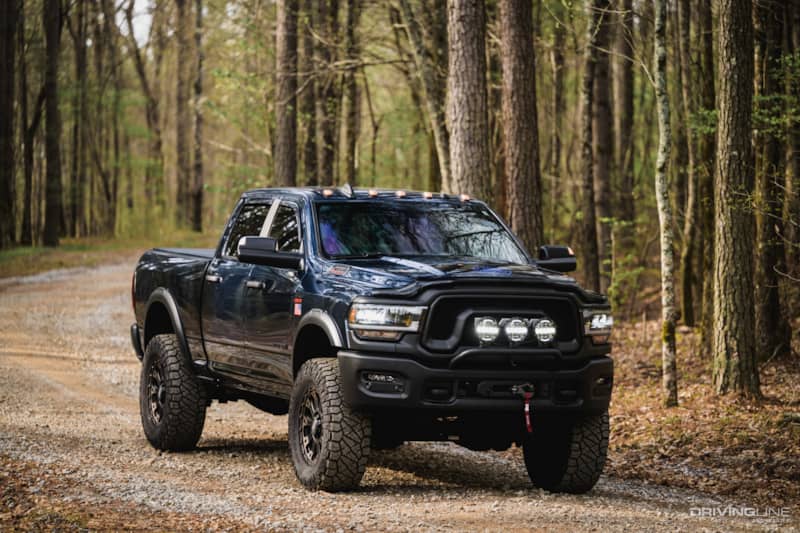 While the Silverado and F250 come with 35" tires from the factory, Ram sells the Power Wagon with 33" equivalent 285/70/17s. When the owner of the 2022 Power Wagon, Eric Patterson, brought this truck home, however, he knew that he wanted larger tires on the big body pickup.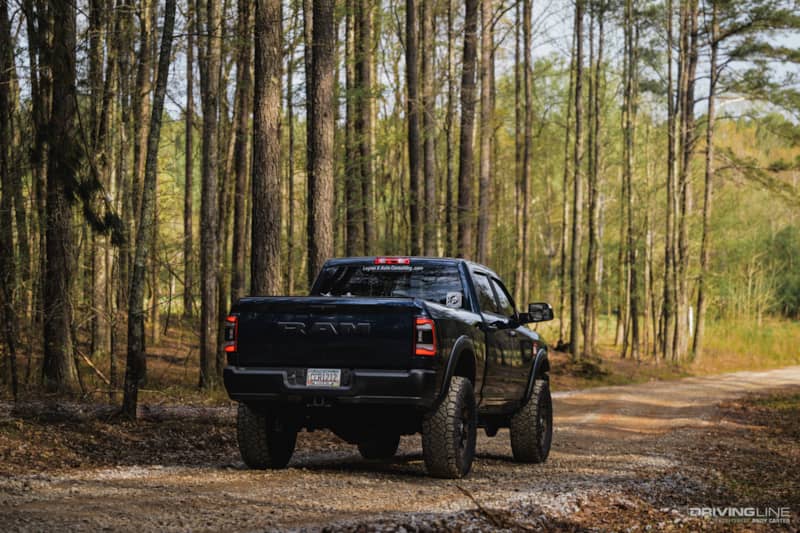 Leveling Up the Power Wagon
The truck was to be both a daily driver and a hunting truck, and he was drawn to the Ram Power Wagon's factory suspension lift (2-inches over a regular 2500) built-in off-road capabilities, electronic locking differentials, 4.10 gears, and factory winch. A long time Jeep enthusiast, the Power Wagon stayed in the larger brand family while providing more space and utility.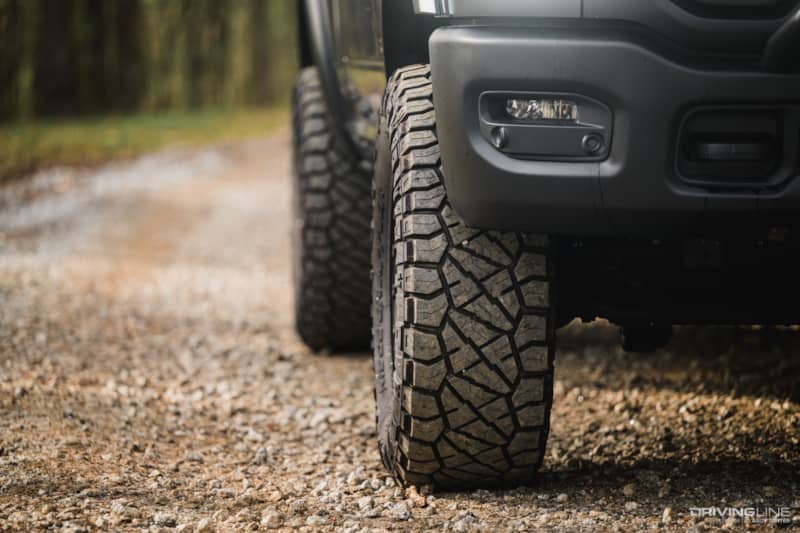 Like many off-road enthusiasts, Eric barely got the truck home before installing a 2" BDS suspension lift on the already lifted Ram. More than just a "leveling kit" this system replaces the front coil springs and is designed to level out the stance while correcting suspension geometry. While BDS advertises that this kit would allow for 35" tires, Eric wanted to try for larger 38s.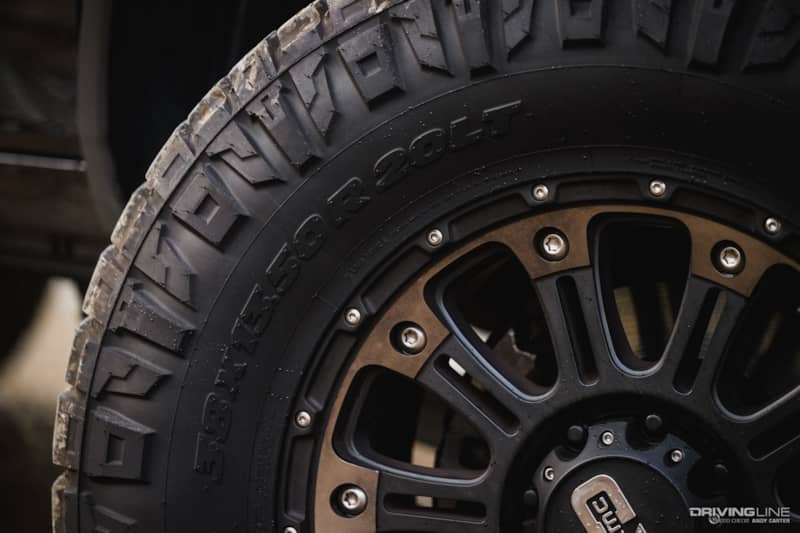 Ridge Grappler Tires for On and Off Road
Mounting 20x10 XD wheels, Eric ordered a full set of 38x13.50 Nitto Ridge Grappler hybrid terrain tires for the Power Wagon. The Ridge Grapplers were an easy choice for this project. He contends, "I have run almost every Nitto tire over the years; Terra Grapplers, Dune Grapplers, G2s, even Mud Grapplers. This is the third set of Ridge Grapplers I've owned and they are by far my favorite tire Nitto offers."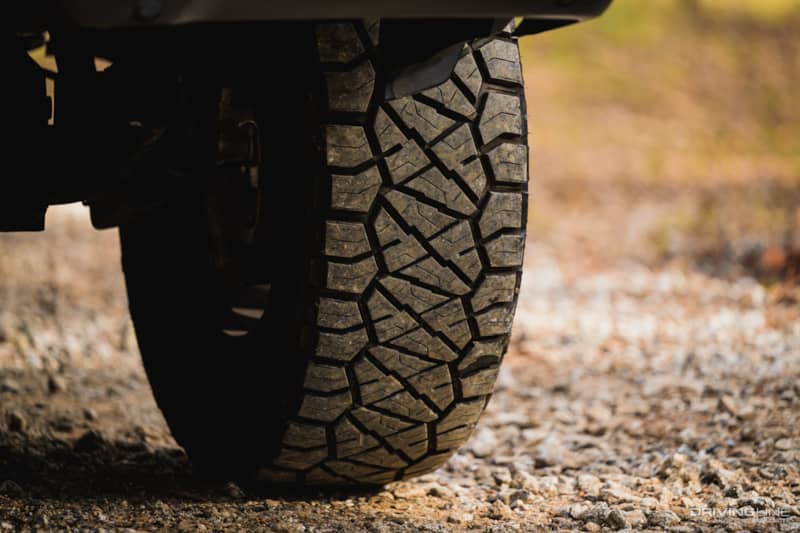 The Ridge Grappler features a revolutionary dynamic hybrid tread pattern and provides a quiet and comfortable ride with off-road performance capabilities, a perfect fit for the variety of tasks that Eric planned to ask of the Power Wagon. The tire's variable pitch tread pattern, for example, reduces unwanted noise for interstate driving. For the trail, however, that same tread pattern features alternating tapered edges and step block edges that both provide additional biting edges for more traction.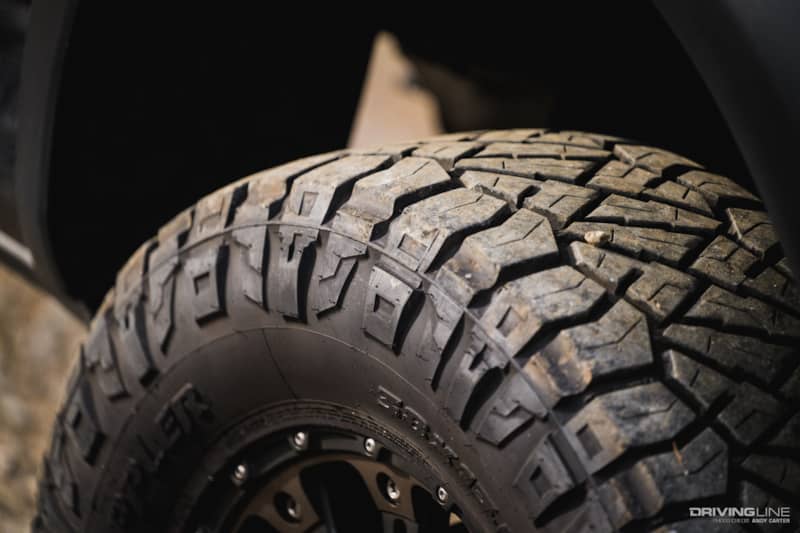 How to Fit 38s on a Ram Power Wagon
In practice, fitting the 38s was a drama-free affair. Other than the 2" BDS lift, only minor trimming of the back edge of the front fender flare was needed. Seeing a 5" larger than stock tire work so easily begs the question: why Ram has stuck to 33-inch stock units when the competitors are running 35s?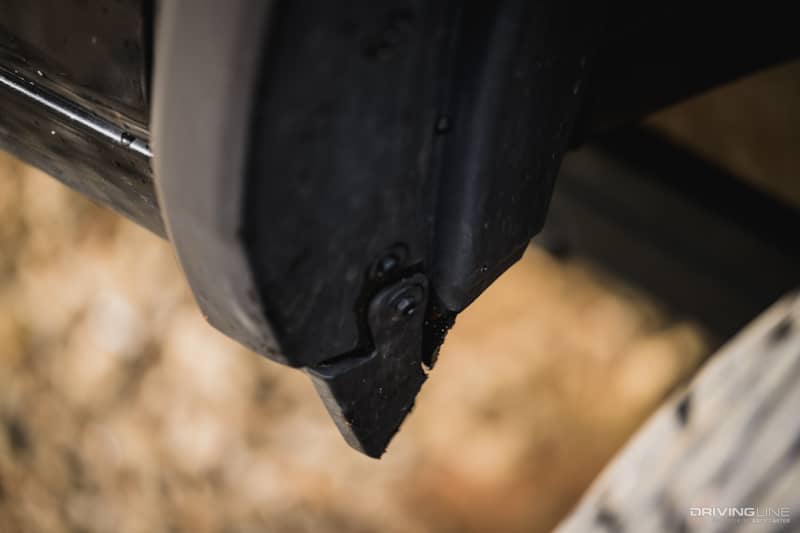 Ready for Anything
Eric's experience with the Ridge Grappler hybrid terrain tires has been overwhelmingly positive. "I put the Ridge Grapplers on the truck right after we got it, and I have 20k miles on them so far. The tires are very quiet on road trips, and perform very well off-road."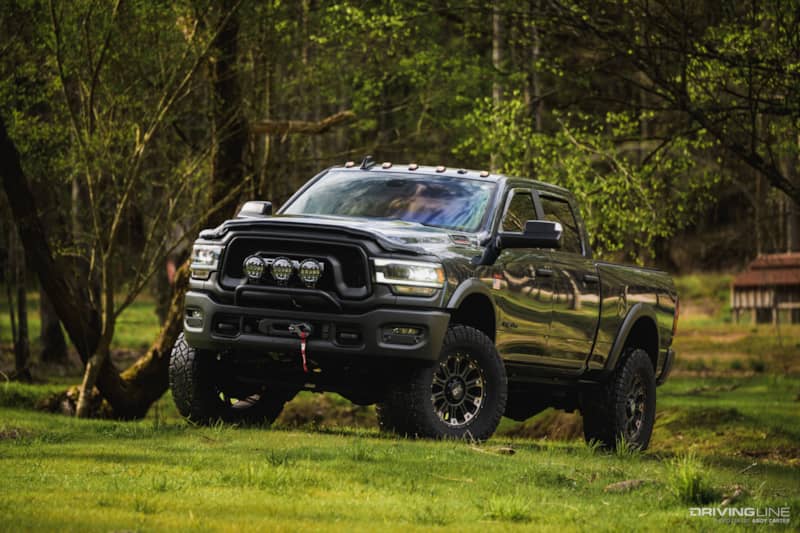 Looking to the future, Eric has no plans to slow down in his Power Wagon adventuring. His goal was "to create an extremely capable off-road truck for hunting and family excursions; many hunts, and plans for an Arizona off-road trip. There is pretty much nowhere the truck won't go, as long as it fits!"