3,000 Miles In: The Nitto Nomad Grappler Makes Our Toyota RAV4 Prime Funner & Tougher
As I'm writing this, I just dropped off our 2021 Toyota RAV4 Prime at the local dealership for its scheduled 5,000 mile maintenance.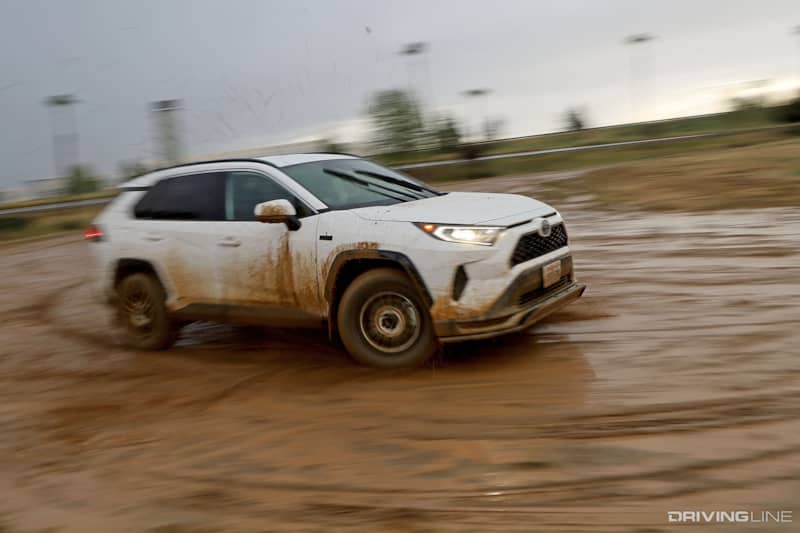 And for more than half of those 5,000 miles, this plug-in-hybrid CUV family hauler has been wearing a set of Nitto Nomad Grappler tires. So now, six months and a little over 3,000 miles in I wanted to check in and give a few updates and observations about the Nomad Grapplers and the RAV4 Prime.
Daily Life
While I've already shown that the Nomad Grappler-equipped RAV4 Prime can be a capable tool for weekend adventures and mild off-roading, like most crossovers our RAV spends most of its time running around town taking kids to school or getting my wife to and from her office a few times a week.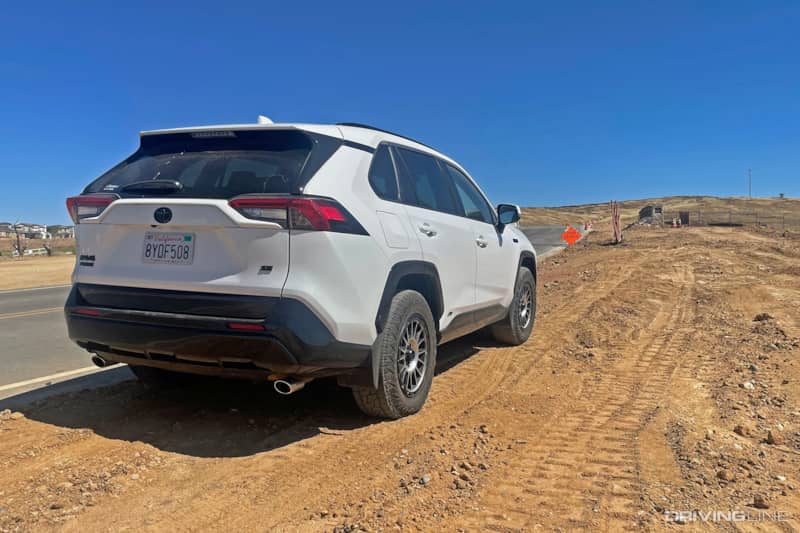 We've also had the chance to take it on a couple short road trips, and whether its on a longer highway trip or a quick run to the grocery store, there's been little effect on the Prime's day-to-day manners.
Road noise is slightly higher than before, but you really only notice it because the RAV4 Prime is otherwise so quiet, especially when it's running in pure electric mode without the gasoline engine.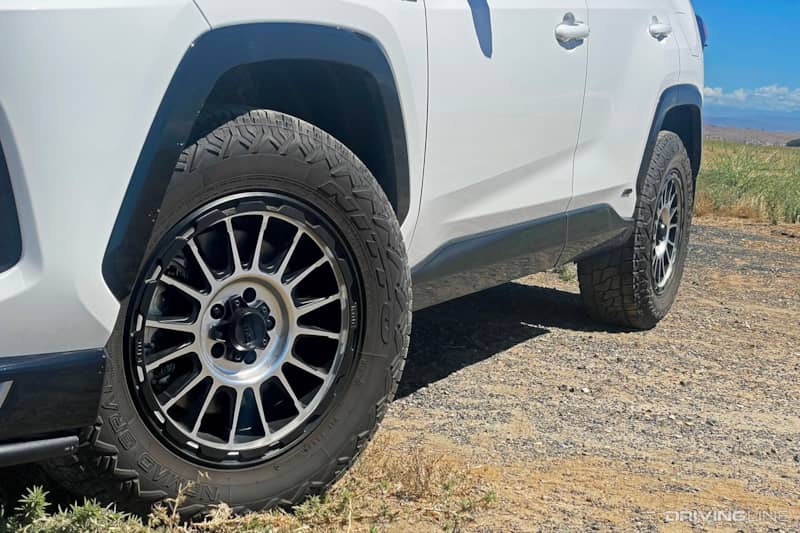 Otherwise, there's very little trade-off. And the extra side wall of the 245-65-R17 tires is nice on some the rougher rural roads around here.
EV Driving Range
Speaking of running in electric mode, one of the biggest questions I had before installing the Nomad Grapplers and wider KMC Impact wheels was how they would effect driving range and fuel economy.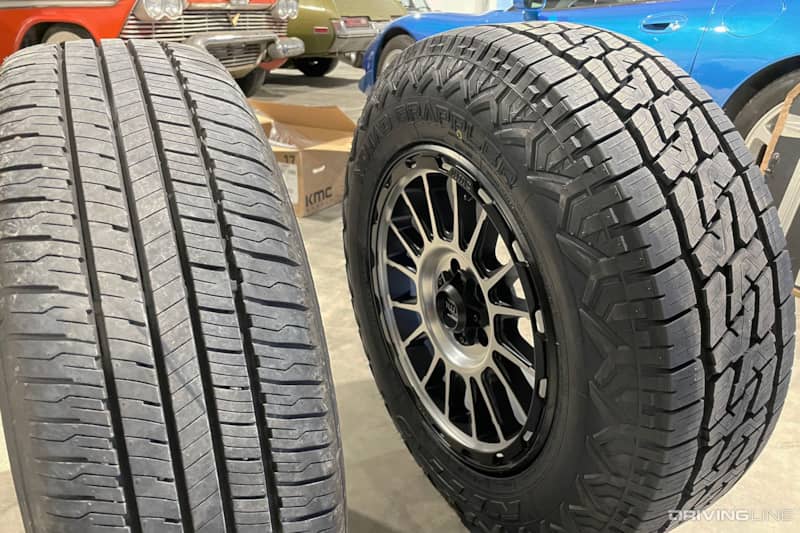 When running as an EV, the RAV4 Prime has an EPA driving range of 42 miles before you need to use the gasoline engine. The true number will vary depending on weather and driving habits, but some Prime owners have reported as much as 50 miles in ideal conditions.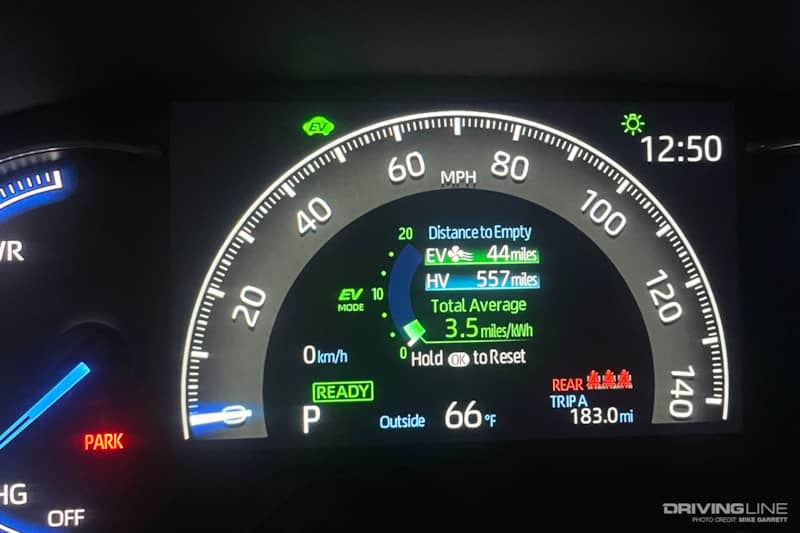 Prior to installing the new wheels and tires, the digital display would usually say somewhere between 44 and 46 miles of range before leaving the house. And after fitting the larger, more aggressive Nomad Grapplers, it typically shows between 40 and 42 miles.
So there's been some impact as you'd expect, but all things considered, it's a more than worthy trade-off, and I'm still getting almost exactly what the original EPA rating is. And it's still enough to do virtually all of our local driving without using gasoline.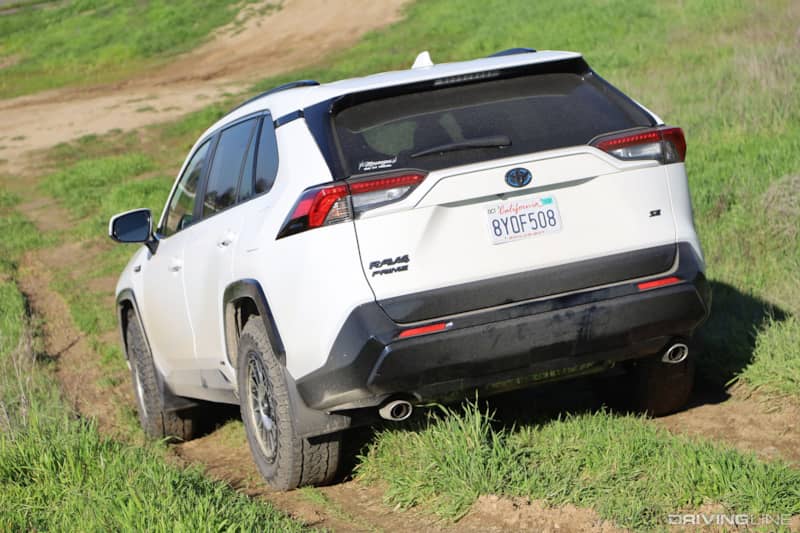 Fuel Economy
And when the RAV4 Prime is running with both the gasoline engine and electric motors in hybrid motor, it's largely the same story. As a normal hybrid, the Prime is rated at 38 MPG combined with its stock tires.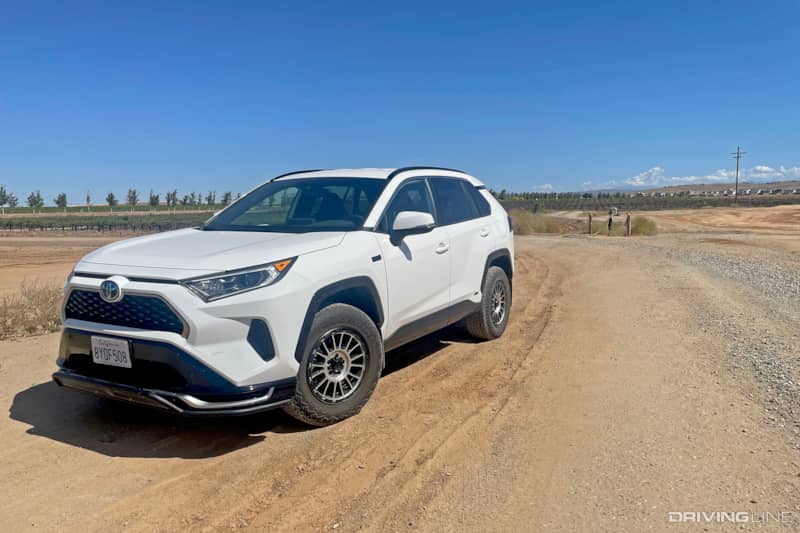 And with the Nomad Grapplers, we typically get about 33-34 MPG on a highway trip and about 38 MPG in the city where it can more effectively use the electric motors. So roughly a 3-4MPG decrease when running the larger tires, and for me still more than acceptable for a roomy AWD crossover that has 302 horsepower.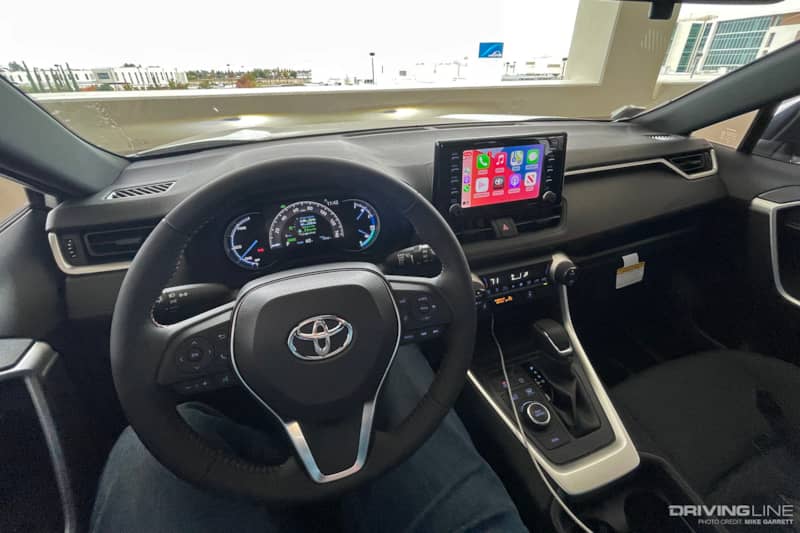 With gasoline being so expensive these days, it's nice to know you can still run an aggressive looking all-terrain tire without significantly harming fuel economy.
All Terrain Action
The RAV4 Prime's hybrid AWD system might not have locking diffs or a low-range transfer case, but it has no problem getting the job done for light off-roading or weekend adventuring with the family.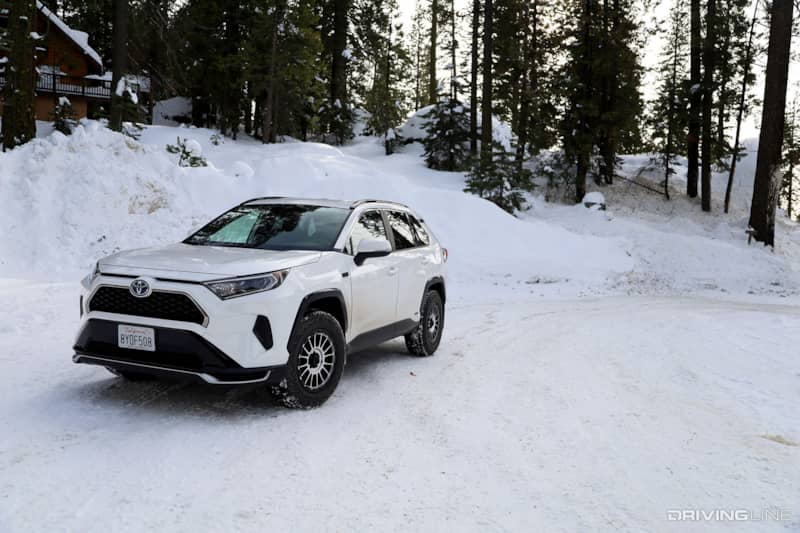 And the capability has only been improved on with the Nomad Grapplers, which have proven themselves to be very competent while exploring some of my favorite state parks and recreation areas.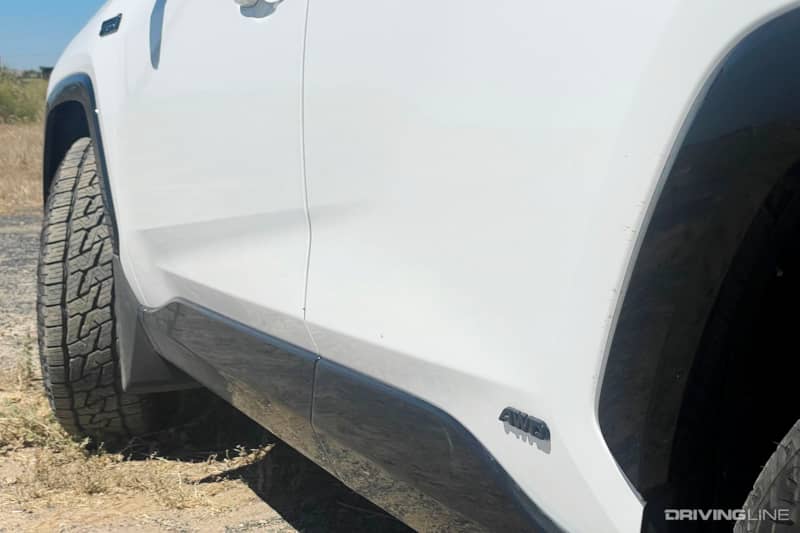 Dedicated off-road rigs are great of course, but there's some very great about spending a day in the wilderness and then getting almost 40 miles to the gallon on the drive back to civilization.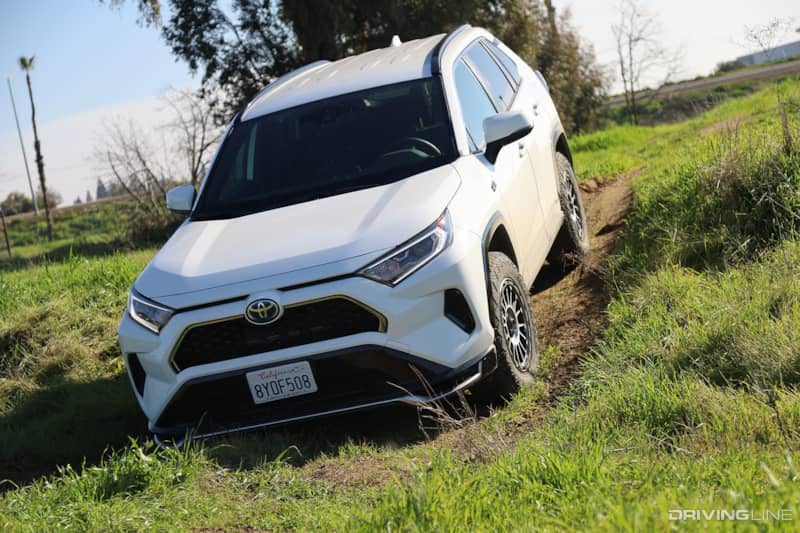 While I do wish I had more time to get up into the mountains and explore the beautiful trails and scenery Sierra Nevada, I even had fun in more casual adventures like an impromptu mud session on some undeveloped land near my house. Once again, who says a modern crossover can't be fun?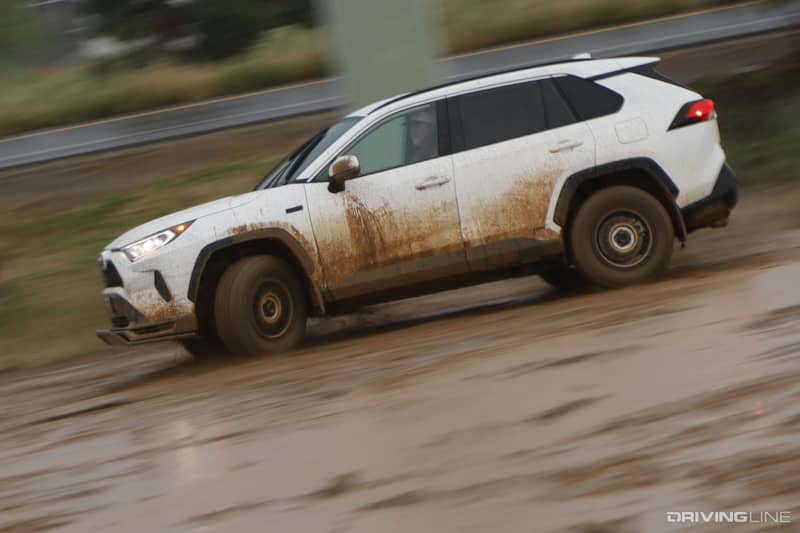 Style
And while we all like to think we choose all-terrain tires mainly because of their capability, I'm not afraid to admit the the more aggressive looks are an equally big part of the appeal.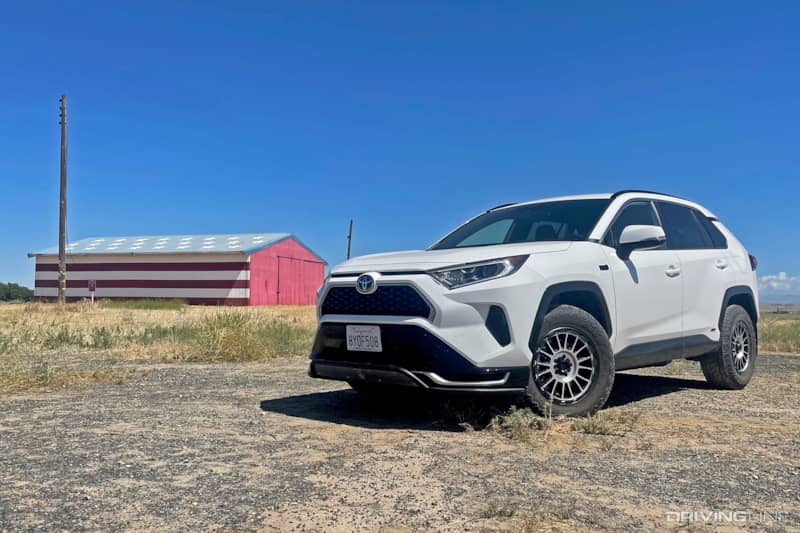 As I mentioned in my initial impressions of the setup, RAV4s are one of the most common vehicles on the road these days — it's nice to have one that both stands out from the crowd and has a bit more attitude
In fact, when I dropped the RAV4 off for service, the tech advisor was complimenting how cool it looked with the LP Aventure front bumper guard, KMC wheels and Nomad Grapplers.
And taking it back to my original goal of having a quick, efficient and capable family CUV with a bit of a "baby 4Runner" vibe—I can now say mission accomplished.