History Of The 2007.5-2009 HD Dodge Rams: Brand-New Cummins, Six-Speed Automatic And Stricter Emissions
Before the third-generation body style was put out to pasture, Dodge implemented some big changes in its '07.5-'09 heavy-duty Rams. Replacing the coveted 5.9L Cummins with the all-new 6.7L displacement version was perhaps the biggest news. The change occurred out of necessity due to stricter emission regulations taking effect January 1st, 2007—hence the reason Chrysler debuted the new diesel power plant midyear ('07.5). It would mark the beginning of acronyms such as EGR, DPF and NOx catalyst becoming everyday nomenclature associated with Dodge's diesel powertrains. A brand-new automatic transmission was introduced behind the 6.7L Cummins, its six forward gears and full electronic control allowing Ram HD's to keep pace with the advanced slushbox technology the competition was offering.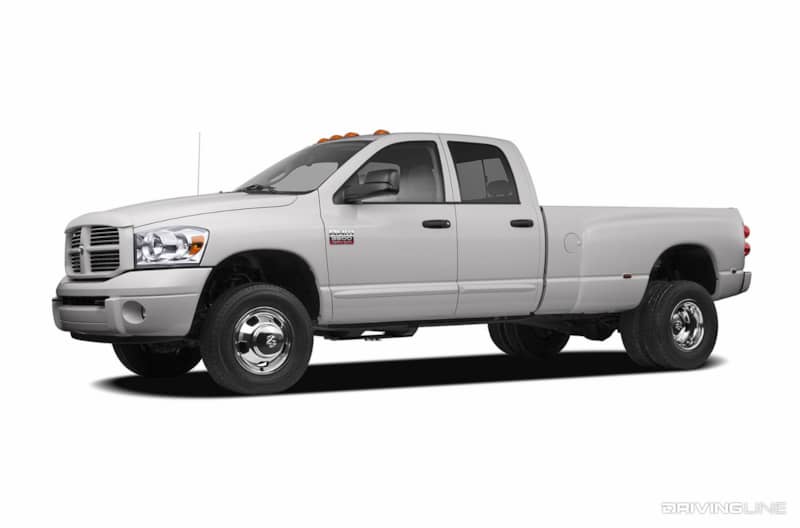 But that was only half the story. In '08 Dodge released 4500 and 5500 series chassis cab models, which represented a direct challenge to Ford and GM's Class 4 and 5 truck options. For '09, HD Rams were treated to a revamped steering system and a 5.7L Hemi with higher compression, gas-saving multi-displacement system (MDS) technology and that turned out 383 hp and 400 lb-ft of torque. In time, and as a result of a host of changes that followed the automotive bailouts of 2009, Chrysler would separate the Dodge and Ram brands—and we'll turn the page and cover that next.
6.7L Cummins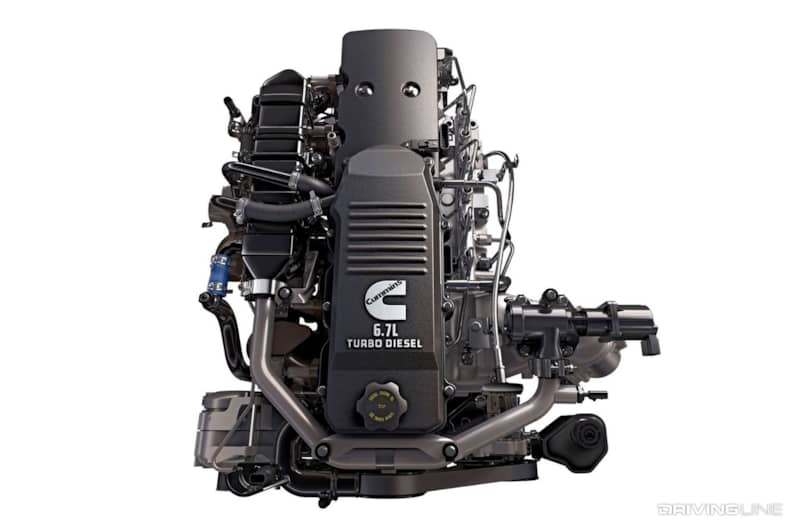 With more stringent federal particulate matter emission regulations looming, Cummins was long at work developing a new diesel engine for Chrysler's Ram line. When it debuted, the new Cummins packed more displacement, more horsepower and more torque than the 5.9L Cummins, but it also made use of a variable geometry turbocharger, a factory-integrated engine exhaust brake (i.e. turbo brake) and a higher-pressure Bosch common-rail injection system (26,000 psi). A 4.21-inch bore and 4.88-inch stroke brought the new inline-six to 408 ci (6.7L), its 350 hp (at 3,000 rpm) and 650 lb-ft (at 1,500 rpm) kept it competitive with the GM and Ford offerings at the time and it was the cleanest-burning Cummins to ever power a Dodge Ram.
Ram's Cummins Enters The "Clean Diesel" Era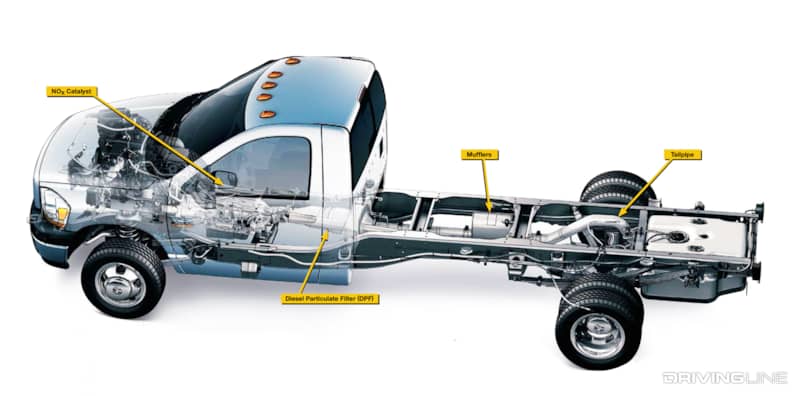 In order to meet the 90-percent reduction in particulate matter (PM) emissions that the new EPA regulations called for, the 6.7L Cummins came equipped with a diesel particulate filter (DPF) and the corresponding exhaust aftertreatment system that went with it. To meet the 50-percent cut in NOx emissions that was to be fully phased in by 2010, the 6.7L Cummins also dawned an exhaust gas recirculation (EGR) system. Selective catalytic reduction (SCR) wouldn't enter the picture until 2013 models. Aside from the DPF and higher-pressure common-rail injection system, part of Cummins' ability to meet the new PM standard was made possible through the use of the Holset HE351VE variable geometry turbo and the new six-speed automatic transmission.
The Six-Speed 68RFE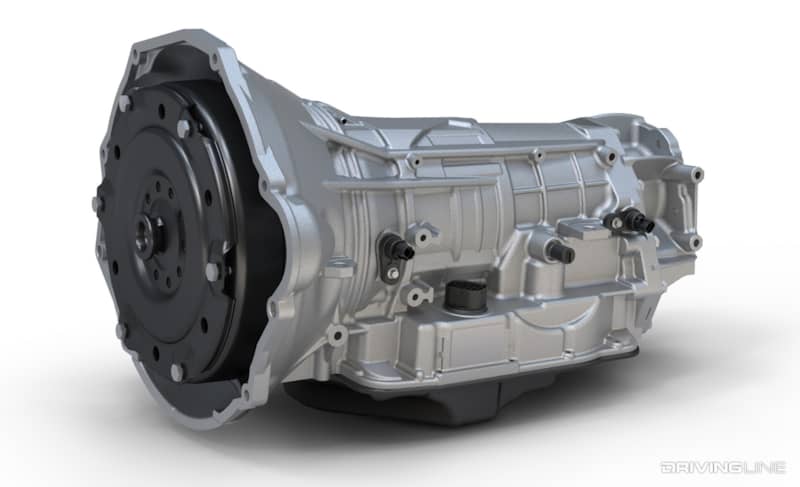 For the first time since Dodge began offering the Cummins engine option in 1989, a TorqueFlite A727 or one of its variants wasn't used behind the inline-six diesel option. Chrysler's new, diesel-specific automatic transmission featured six forward speeds, a band-less design, full electronic controls and adaptive shift technology. The electronic range select worked in near-perfect concert with the factory-integrated engine exhaust brake of the Cummins, which Chrysler marketed as "especially valuable when decelerating downhill." The G56 six-speed manual option remained available, but in those applications the Cummins was detuned to 610 lb-ft. The 545RFE five-speed auto was employed behind the 5.7L Hemi V-8.
Changes For The Hemi V-8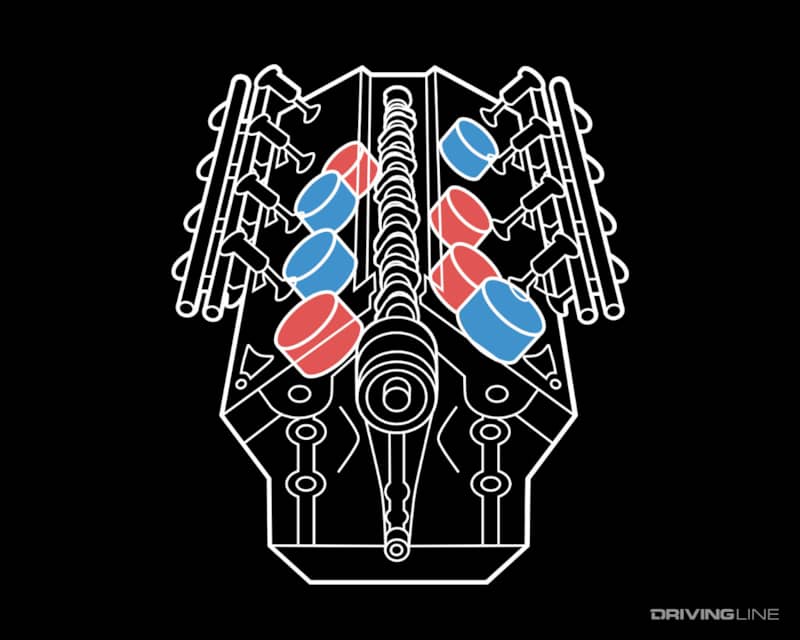 To help increase fuel economy in its 2500 and 3500 trucks equipped with the 5.7L Hemi, Dodge brought its Multi-Displacement System (MDS) into the fold (technology that had already been available in the 1500 Hemi trucks beginning in '06). Within the MDS system, fuel injection to four cylinders is seamlessly cut off in order to lower fuel consumption. In '08 the Hemi remained at its introductory power rating in ¾-ton and larger trucks of 345 hp at 5,600 rpm and 375 lb-ft at 4,400 rpm. But for '09, a higher, 10.5:1 compression ratio and the addition of variable valve timing bumped horsepower up to 383 hp, along with 400 lb-ft of torque.
Improved Steering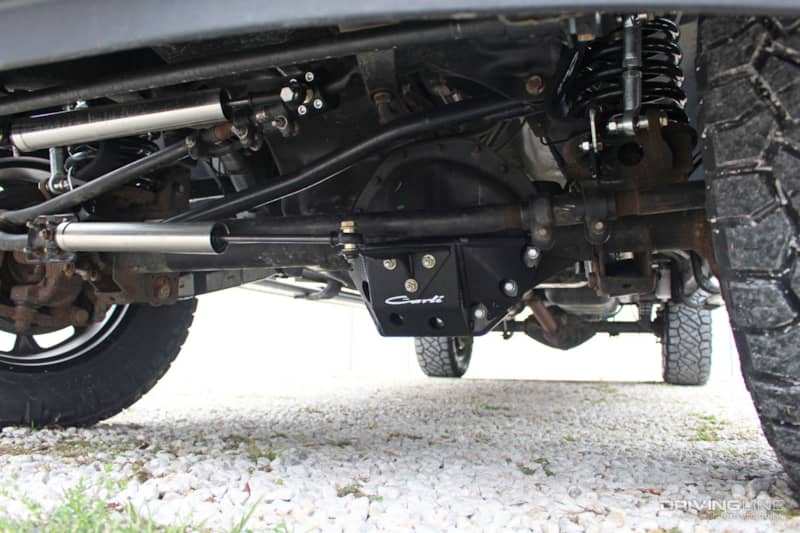 For whatever the reason (and there are plenty), Dodge's heavy-duty Rams have always been plagued by steering issues. Death wobble anyone? For the '09 model year, all HD Rams received a steering upgrade that effectively tied the front wheels together, which kept individual toe-in and toe-out scenarios from occurring as well as cutting down on tire wear. Chrysler's new steering system came with a redesigned steering linkage and pitman arm, which made a big difference in the overall steering feel. It was tighter, much more precise and highly responsive to steering input. This improved steering system would carry over to the coming fourth-gen Rams set to debut for the '10 model year—and in time it would become a common retrofit for '03-'08 Ram HD owners.
Towing & Payload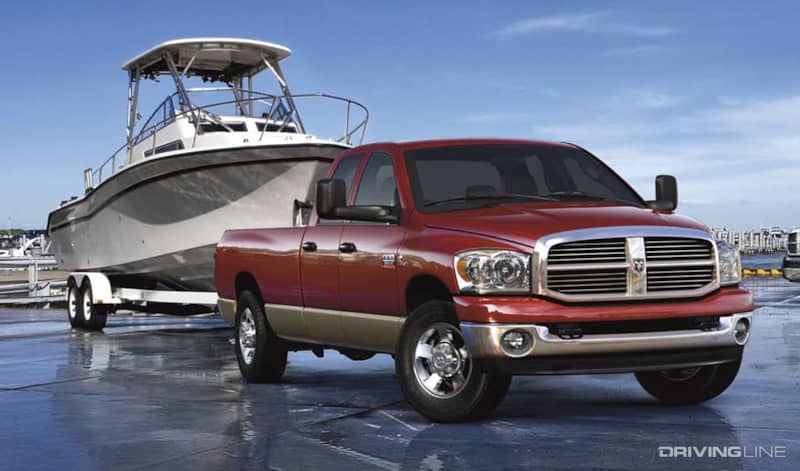 Even though the last of the third-gen rode on what was essentially the same exact platform as the '03-'07 Rams, maximum gross combined weight rating did creep up to 24,000 pounds (vs. 23,000 pounds) on properly-equipped 3500 models. A 24,000-pound GCWR candidate had to be powered by the 6.7L Cummins, shifted via the new 68RFE and fitted with the available 4.10 ring and pinion option. Maximum loaded trailer capacity checked in at 16,900 pounds. Peak payload numbers hovered around the 5,200-pound mark, similar to what was offered beginning in 2005.
Continued Success For The Ultimate Crew Cab
The Mega Cab configuration continued to be a hit from '07.5-'09, with its cabin boasting the world's largest cab room. Showroom brochures highlighted the fact that an extra 9.5 cubic feet of space could be found behind the rear seats alone—not to mention the fact that the rear seats offered built-in arm rests, reclined 37 degrees and came in split 60/40 form for convenience. Here you can see one of the subtle exterior changes made to the '07.5-'09 Rams: the 3-D bulged tail lights.
4500 & 5500 Chassis Cab Debut
In 2008 Chrysler committed to more than simply challenging Ford and GM in the Class 2 and 3 segments (3/4-ton and 1-ton market) when it launched its 4500 and 5500 series chassis cab line. The Class 4 and 5 trucks came standard with the 6.7L Cummins as well as the commercial-grade Aisin AS68RC six-speed automatic transmission (the predecessor to the current AS69RC). Gross vehicle weight ratings (GVWR) proved comparable to the competition, with 16,000 pounds and 16,500 pounds on 4500 models, and 18,750 pounds and 19,500 pounds on 5500 models. Both the 4500 and 5500 series trucks offered a hefty front gross axle weight rating (GAWR) of 7,000 pounds.