How Vaughn Gittin Jr. Prepares for a Title Fight [360 Virtual Reality]
There's no more holding back, it's time for the title fight.
Formula Drift makes its final stop of the season with three heavyweights not just looking to make the podium, but stand at the top of it. Vaughn Gittin Jr. invites you on a 360 Virtual Reality drift around the main event at Irwindale Speedway where he will look to deny both the defending champion Fredric Aasbo from repeating and Chris Forsberg from becoming the first three-time champion. Everyone better look out, because a train is coming, and its called the Monster Energy Nitto Tire Ford Mustang RTR.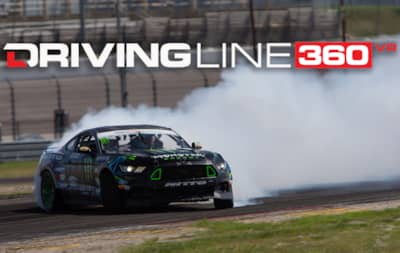 Vaughn Gittin Jr. is always ready to rock, are you? Find out what happens in the final round of the Formula Drift season at DRIVINGLINE.com/DRIFT.
(Photo by: Andrew Jennings)