What Can the Steeda F-150 Turn-Key Package Do for Your Pickup Truck?
Steeda geared this Turn-Key Package to give your Ford F-150 a practical custom makeover with minimal downtime. It's that simple. In exchange for dropping your truck off at your local dealership or a Steeda facility overnight, you get a round of upgrades ranging from suspension and improved horsepower all the way to the floor mats.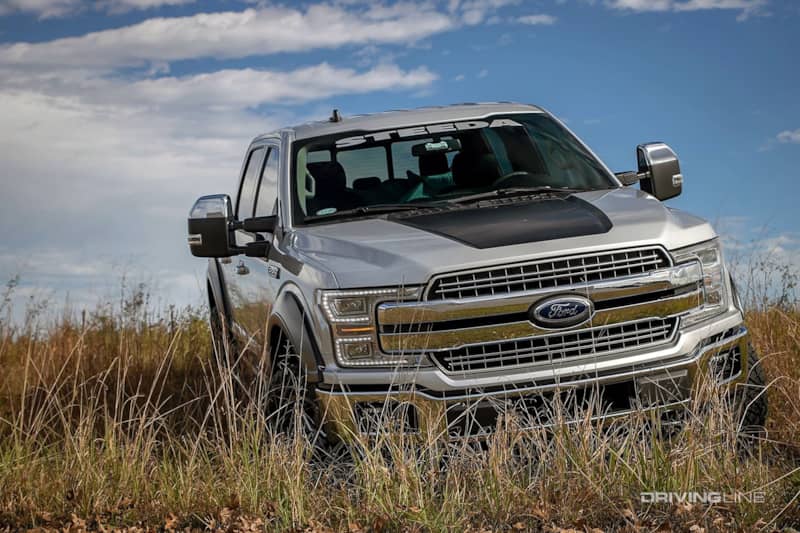 The end result is a happier F-150 that's an even greater pleasure to drive on- or off-road.
Practical but Better
Budget is usually the biggest obstacle holding drivers back from the custom vehicle experience. The key to navigating the course to custom glory lies in plotting a path based on what you want tempered by what's affordable to you, targeting your money where it gets the most bang for the buck. That's one area where this Turn-Key Package really shines. It's not cheap; most modification packages worth buying aren't. But it is eminently practical, focusing on common changes that most drivers want when upgrading their stock trucks. You won't find undercarriage lighting or spinners here. What you will get are changes adding to handling, power, looks and comfort all around.
Mighty Morphin' Power Players
Steeda didn't go full force on the power side for the Turn-Key Package. It's not aimed at drag racing or extreme hill climbs. Instead, their 3.5L EcoBoost F-150 Intercooler, F-150 Cold Air Intake and X4 Power Flash Tuning Programmer squeeze more ponies out of the stock engine while giving power to drivers where they use it most for their specific type of driving.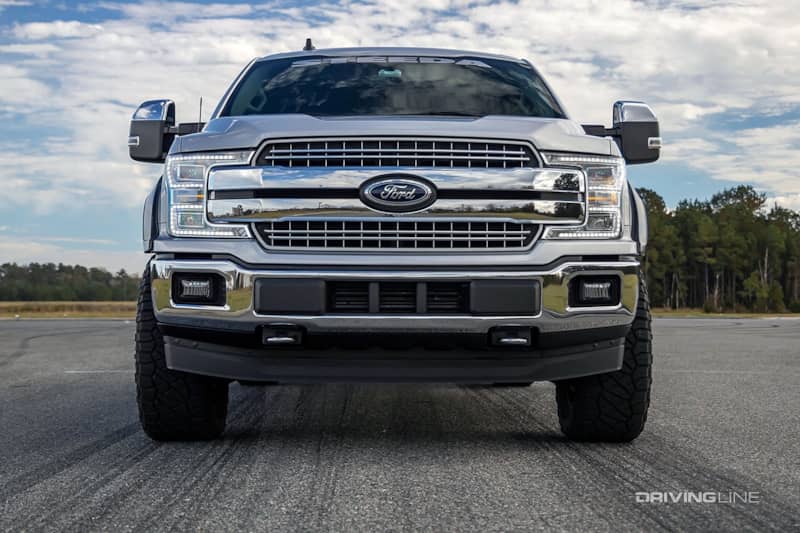 On the Level
If you've followed Steeda's exploits in the muscle car world, you already know that they pride themselves on their handling expertise. So it won't shock you to know that the Turn-Key Package has a little something for your truck in the handling department as well.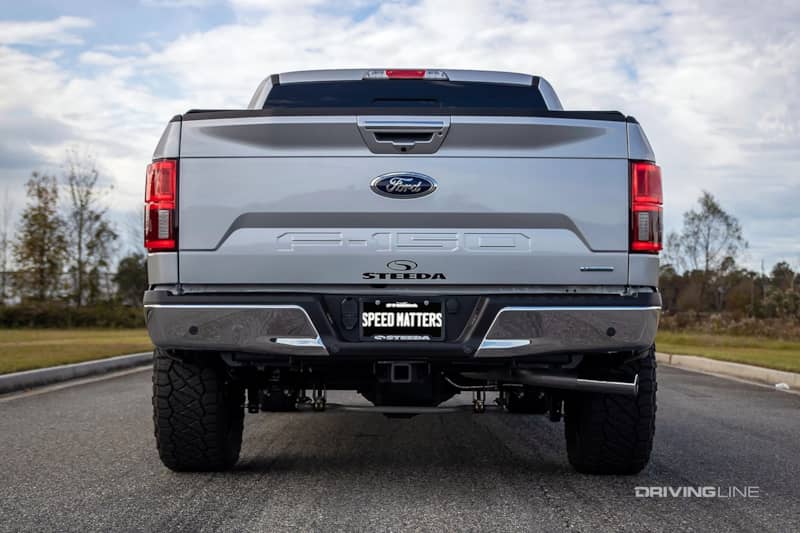 Namely, an adjustable rear swaybar coupled with a 2.25-inch leveling kit. Together, they work like this: The solid swaybar keeps your truck planted in turns and improves handling, while the leveling kit gives you more clearance as needed. With its solid 1 1/8-inch thick bar, the swaybar reduces body roll dramatically and makes cornering much easier. The swaybar also helps to disperse the weight transfer of your truck during turns when the suspension is compressed. That keeps your truck planted and inspires confidence.
Real Deal Wheels
Some of that confidence also comes from the wheel and tire package. Steeda teamed its stylish KMC XD Buck 20x9-inch wheels with Nitto Ridge Grapplers.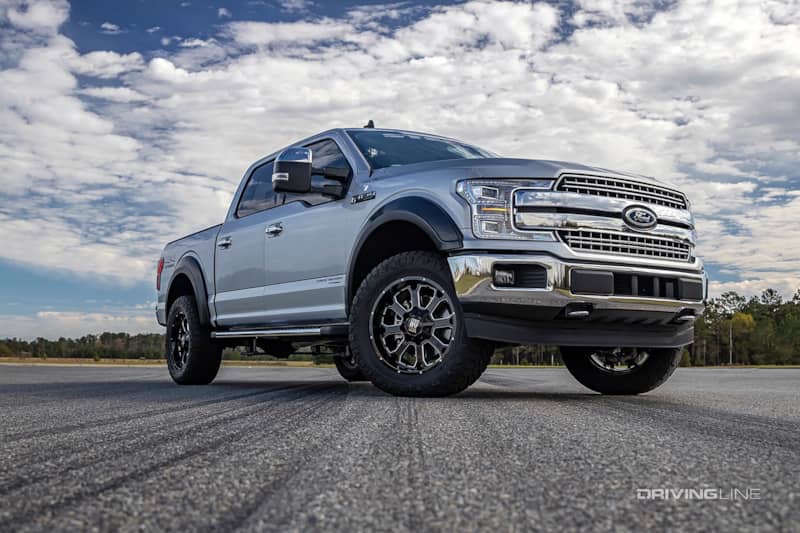 The combined aspect ratio of the two is good for both on- and off-road driving. Moreover, the wheels are made of 6061 forged aluminum that makes for light weight and strength at the same time. Factor in the Ridge Grappler's terrific performance in wet or dry conditions and you get solid performance in the dirt or on the asphalt. Nitto also designed the tire to remain quiet, unlike other off-road tires. Its lateral Z grooves run along the tire in a zig-zag pattern, which also gives them a traction advantage, and the tread blocks have a reinforced foundation to reduce flex and keep the tread rigid. With a variable pitch tread pattern, dual sidewall and staggered shoulder lugs, you can rest easy knowing the Ridge Grappler tires can take you wherever adventure calls. Finally, the wheel's milled edges and polished bolts add great contrast, while showing off the detail and design that the Buck 25 wheels have. So you get good looks in the process, too.
Cover Me
In keeping with the practicality theme, Steeda's lockable encore Tonneau cover brings style and common sense as an upgrade for the Ford F-150. Not only does it shield cargo in the truck bed from the rigors of bad weather and seal against water, but it also keeps a low profile and has a factory fit and finish. That way it best matches the truck. With easy and quick installation, the bed cover is also never in the way.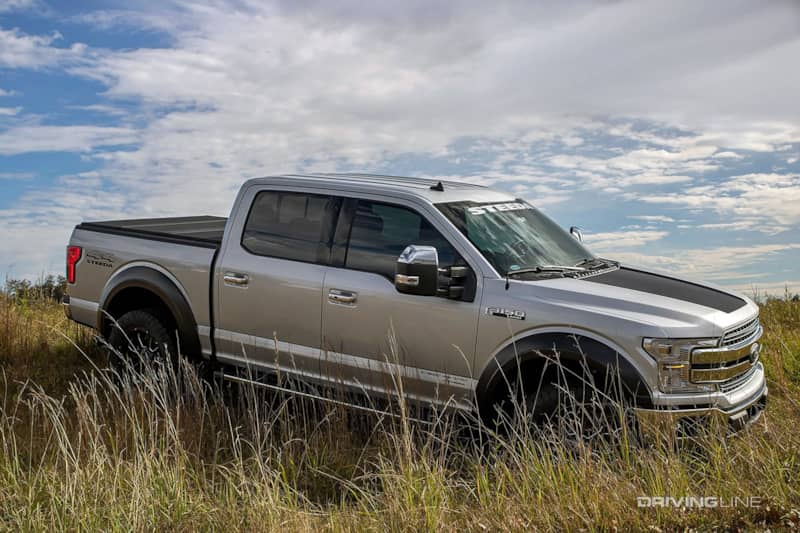 Likewise, the rest of the truck gets covered in a custom look, too. While the package doesn't run a full-on flashy airbrush job, Steeda saw the need for graphics to round out the look with a graphics package, license plate frame, fender, flares and more. Just like they did with the handling and the power, the company took a targeted, strategic approach to the accents dotting the F-150 exterior in this configuration. Owners get enough for their trucks to stand out without breaking the bank in the process.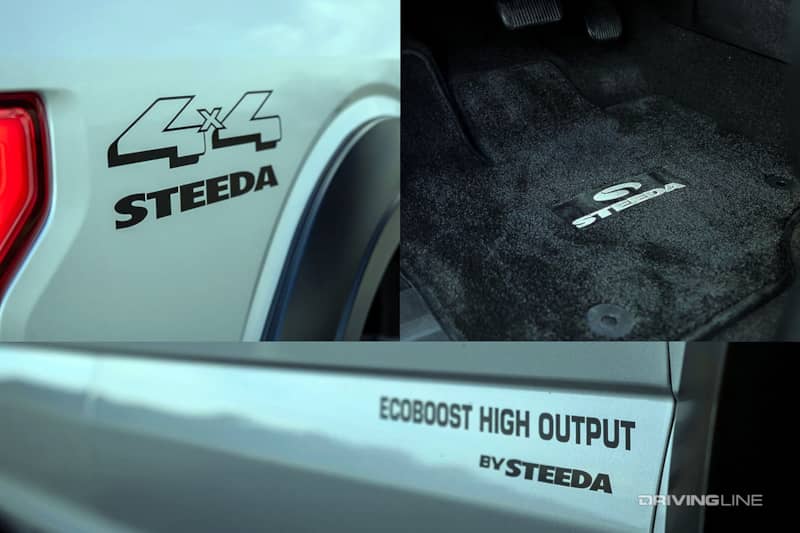 All said, the Steeda Turn-Key package offers a practical, customized truck that also makes the F-150 work even better for its intended purposes. Taken in total the kit makes for a happier pickup truck, which also translates to a happier owner. And you don't need a second mortgage to make it happen. To see the full truck enhancement package for yourself, click here.