Revolution in Blue 2: 1969 Camaro Restomod Resurrection
Revolution Street Cars achieved something with this 1969 LS Camaro restomod that few people have: a sequel that's better than the original. We ran a story a few years ago about Revolution's first turn with this custom car project—a lot has changed since then, especially the goal for the current iteration of this car, aka REV.2.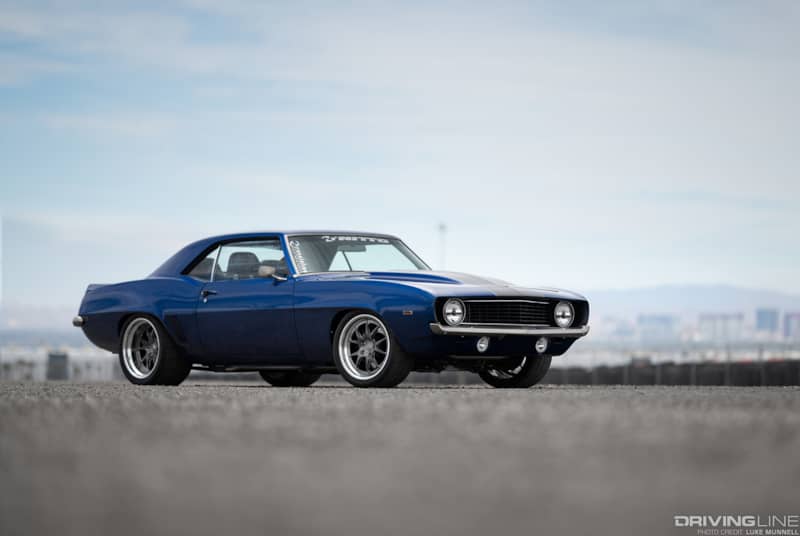 Theory of Revolution
But that's not surprising when you hear Revolution Street Cars' owner Frank Guerrero talk about his shop: "Revolution has been a constant evolution. From the start the idea was knowing things can be done better with more attention to detail and more thought in the process. Growing up in the Midwest going to cruise nights and car shows, and spending a lot of time at Great Lakes Dragway, I was exposed to a real solid group of car builders and real pioneers in general. Those guys set the groundwork for me to be able to have a clear vision of what I want to do with builds that I am a part of: the best of classic muscle with the modern power and reliability of a new vehicle. We have evolved from late model performance and tuning to engineering powertrains and delivering reliable, run-ready performance with no compromise. There are lots of other options are out there today, but now we strive to offer something a little different with the new brand coming together, Frank's Tanks, we are using Rev2 to show off the products. It's one more thing that we are innovating."
From Rough to Ready
But before we dive into REV.2, let's talk about the story so far. When last we left our hero, the Camaro looked good but it wasn't exactly optimal in the performance department. REV.1 had a rough upbringing. The customer had been through a series of other shops and other renditions of the build over a five-year window. He originally started the project in 2009. Multiple shops worked on Rev1 and closed down during the construction. The project was nearly a lost cause when it arrived at Revolution Street Cars. Their first go-around focused on making it drive-worthy. That's the version we showed you way back in 2017.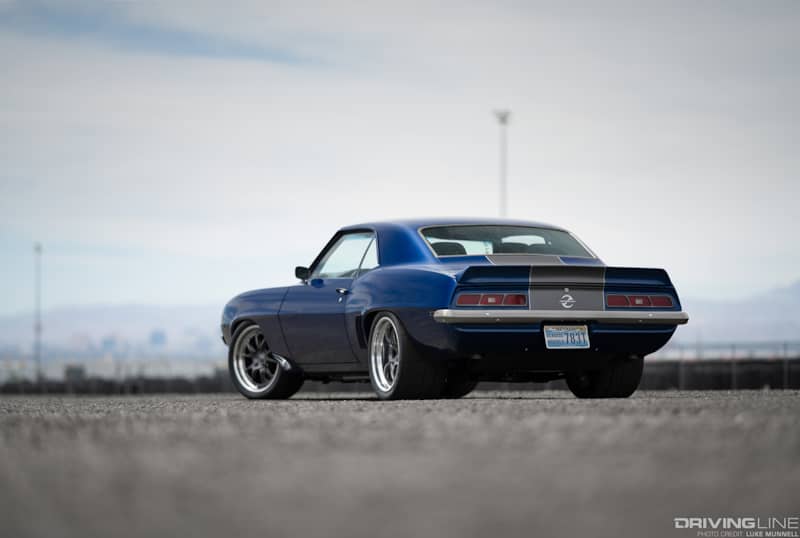 After a lot of discussion with the owner on actually making the car enjoyable to drive, REV.2 went under the knife: "In 2018 the customer came back and said, 'I know you can do your best work if I let you treat it like your own project, your own goals. I trust you. I trust your vision. Build it like your own." The first version was an auto with a basic Magnuson blower on a 364-inch LS2 based engine. REV.2 was a clean slate in the power train department.
Leading the Charge
The car also became the platform to be a good vehicle to prove the concept of the Revolution Powertrain Supercharged B1 platform. REV.2's new 377-inch LS runs a 4.075-inch bore, 3.622-inch stroke at 10.5:1 compression.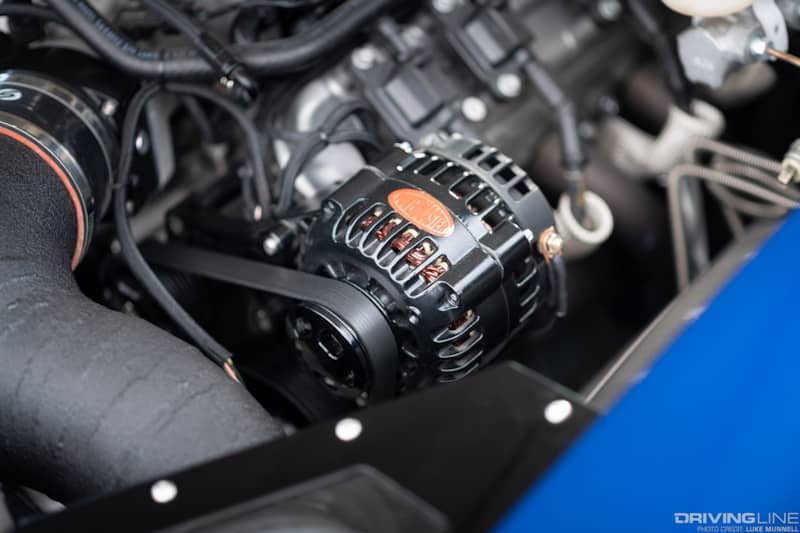 Total Engine Airflow ported the GM LSA heads for the new powerplant, which runs Wiseco pistons, a custom camshaft made in-house, Brian Tooley Racing platinum spring kit, GM valves, and CHE trunnion kit. On top of all of that, Revolution Power Train also hand-finished an LSA supercharger and made a custom intake tube connecting it to a Rotofab airbox. RPT also fabricated the primary headers from a Stainless Works 2-inch kit, running them from full 3-inch oval and round transitions to Stainless Works chambered mufflers. All of which were coated by Ram Pro Line and TIG welded by Revolution in-house. One of their crowning touches to REV.2 was a "Frank's Tank" clear top expansion tank for the supercharger cooling system. Frank says, "After years of working with LS swaps and pro touring cars and all kinds of builds from beautiful to rat rod, I know what works. We have tuned and finished a couple hundred cars now over the years which gave me a great grasp on what really lasts the test of time: not too much power but just enough, matched with driveability in mind. The ability to just have as much fun as possible without a ticket to jail was the win."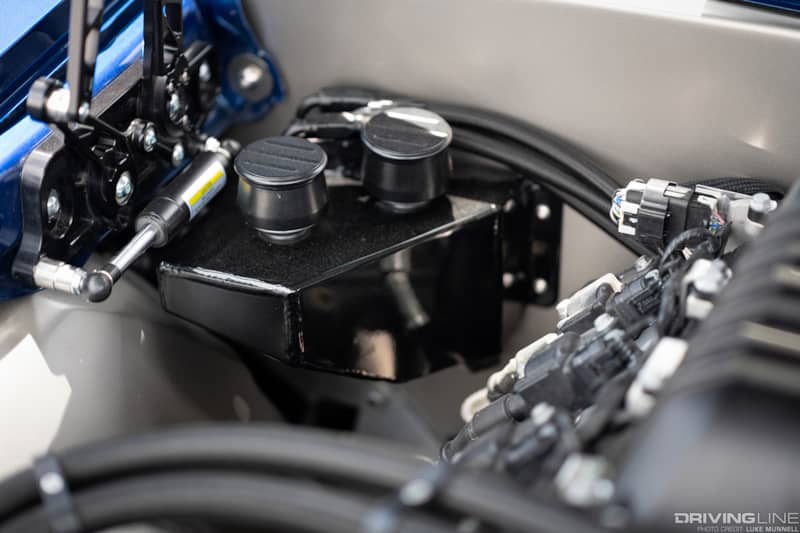 Cross Fit
Part of that meant changing over to a manual transmission and the Tremec T56 Magnum with a Monster twin clutch was an entirely different package for the car. That made the car not only more capable to go out and have fun with at the auto cross but also made for better cruising on the highway, too. "It's not like any other pro touring Camaro on the road," Frank continued. "When you combine everything, we did with the attention to detail plus the full function and reliability it's far from a parking lot princess. It's able to take the abuse of daily driving and weekend warrior fun and be ready to get you to work Monday in style."
Love Handles
Part of that sweet, sweet driveability comes from better handling too, naturally. That meant serious changes at the frame level. Revolution added in a TCI pro touring independent front suspension system with Ride Tech double shocks and matched that at the rear with a TCI pro touring torque arm and another set of Ride Tech adjustable shock absorbers.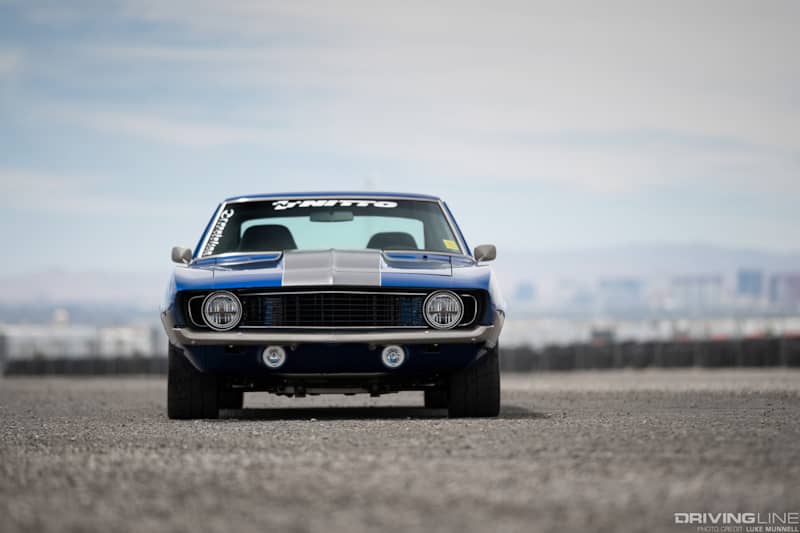 You'll also find TCI swaybars on both ends, too (1.25-inch front, .75-inch rear). Driver input also got a boost thanks to a TCI rack-and-pinion steering upgrade. "Some of the biggest challenges were really to meet some needed concerns for the car to maintain a certain under car clearance. The customer wanted to keep a certain stance but also wanted max clearance for his residence and the ability to run through a lot of the Vegas areas that have high speed bumps," Frank said. "This took a lot of work with fabricating new headers on this build with the help of a Stainless works header kit, Stainless works tubing, and some transitions with both oval and round pipe to get max clearance. However, with the torque arm rear suspension from TCI and the chassis design we were able to achieve a high-and-tight clearance with a full tail pipe and a very clean outcome."
Roll Play
REV.2 rolls hotter than it did in its previous lives, thanks to Forgeline GA3 wheels shod in Nitto Tire NT01 rubber (275/35-18 front, 335/30-18 rear). Frank chose them because they fit perfectly into his plan for a versatile high-performance car: "Since the first involvement we had with Nitto's tires they have been reliable and predictable. which really works great with our builds. From real off-road track use to street use, we know that Nittos provide a tire to fit just about any need we have."
He capped off the wheel configuration with 14-inch Wilwood brakes, specifically a 6-piston set front and 4-piston rear. "I love the full functionality of this car," Frank continued. "We took a classic body, legendary muscle car and made it as bulletproof as possible to handle daily driver duty but give up nothing to be able to take the car to the drag strip or auto cross if that's what the owner wants to do. It has the manners of a brand new off-the-lot manual trans Camaro but with a 40% weight reduction and nearly double the power. The clutch release feels like a stock new model vehicle and the predictability on the throttle with the engine combo is fantastic. The thing that really makes it come full circle is pulling into a car show and breaking necks when they see it."
Getting Twisted
And if you're looking to snap vertebrae like that at a car show, you need one of two things: goons or a really good looking auto. Seeing as how that first option is rather frowned upon by, oh, everyone, Revolution opted for the far more accepted second one.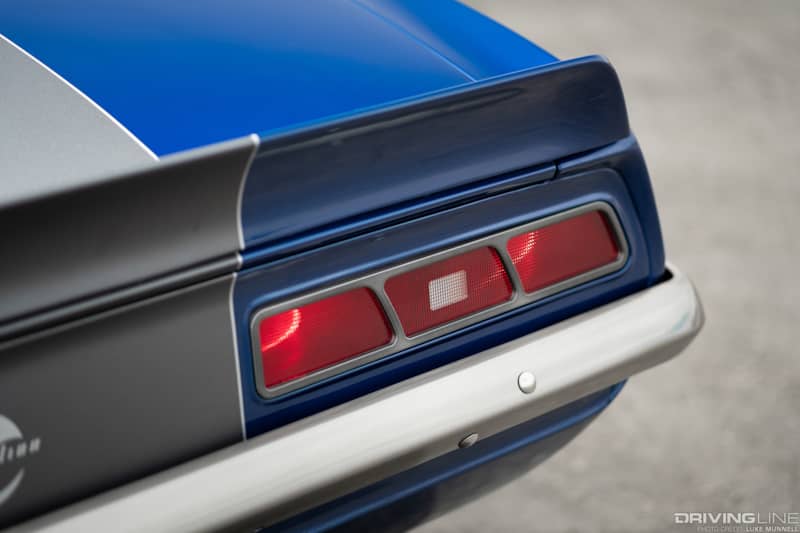 REV.2 gets its sweet looks from Factory 69 Panels, a 2-inch cowl hood by Goodmark, and custom metalwork by Nostalgia Hot Rods for under the cowling. The outside was zapped in Viper Blue but lift up the hood and you'll see matte gray to contrast the single stripe and accent the engine bay. The driving and head lights are HID replacements while the tails were color matched by Fesler with brushed finish and tinted clear to match the trim. That's some fine attention to detail.
Inner Beauty
Take a look into the cockpit and the head-twisting action continues. While the carpet may be factory black, the rest of the interior is far from stock. Frank's shop laid in Corbeau 4-point bucket seats and harnesses which not only make for better driving but also look good in the process.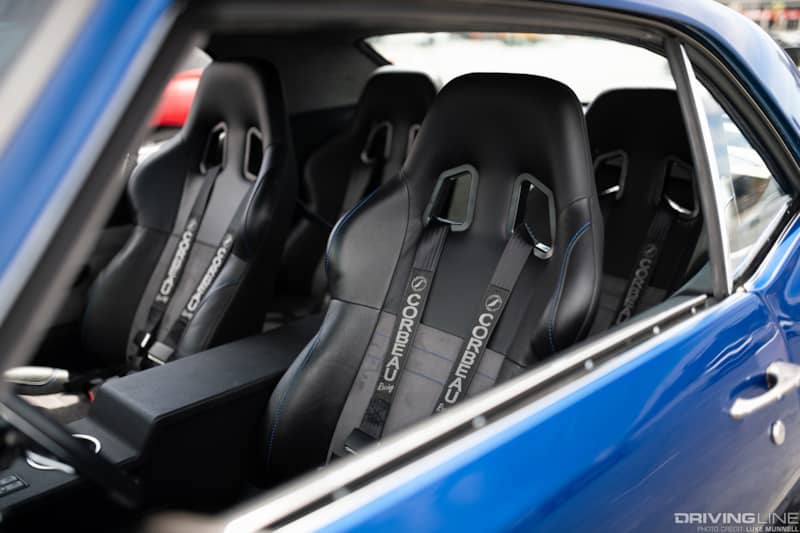 That clean console you'll see in REV.2 was custom built just for the car. Its gauges are Dakota Digital instruments specific to the Camaro's Marquez Designs Dash, too. Finally, the car interior is topped off with Lokar shifter, Ring Brothers ball, and a Momo steering wheel.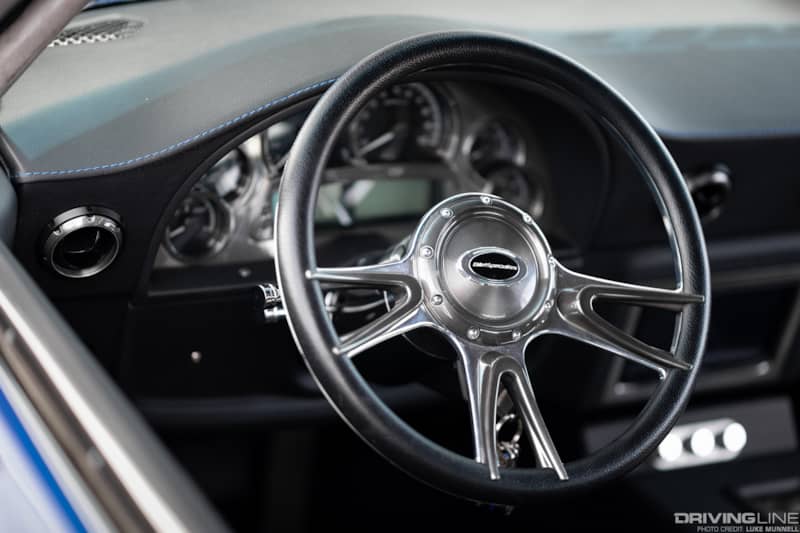 All of these details were a ton of work for the shop but well worth it. "I do feel everything was met with the goals I had in mind," according to Frank. "We were able to take a few runs off the beaten path, do a few things differently, and have a great platform for a customer to prove that our package engine and transmission can last without any special care outside of caring for your average late model vehicle. This is a great way to show off what we are capable of for other pro touring style clients with that in mind. The Frank Tank and air intake and breather system... all the small finishing touches were the little signature things that we could do in-house that make it exclusively something done by Revolution." We just have one question, though. Will the REV saga become a trilogy?