Full Circle: A '72 Pontiac GTO Built to Create New Memories
Story By John A Mata Jr.
Photos By
As enthusiasts, we all have those special vehicles that take us back in time to our childhood when they first made a big impact on our lives. For Cynthia Pierce of Springtown, Texas, that particular car is the Pontiac GTO. "My mom drove a '69 that my dad still owns today. I was brought home from the hospital in that car the day I was born. My parents were always building, wrenching and street racing some car or another. It was their love for cars that engrained that same passion within me, which has only grown stronger since my childhood," she said.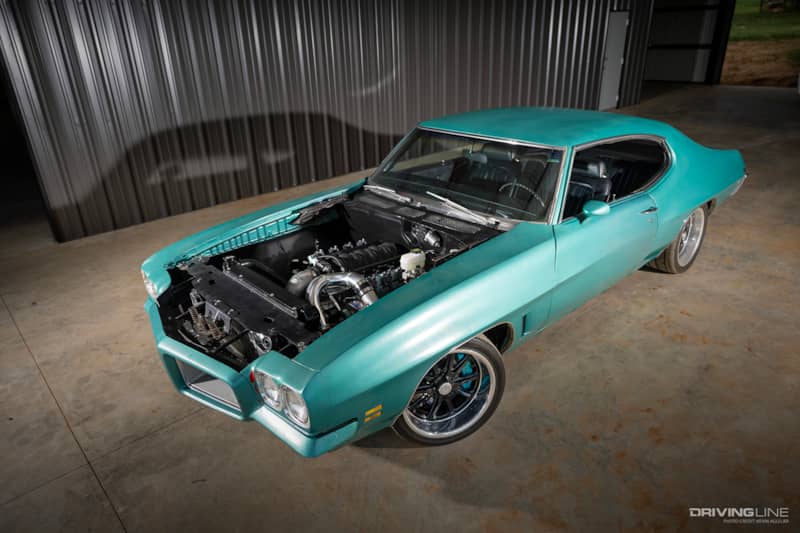 The Big Opportunity
No matter what type of car or truck Cynthia has owned throughout her lifetime, it was always her mom's '69 GTO that reigned supreme as the coolest of them all. Cynthia and her husband Eric have owned and operated ProTouring Texas for over 8 years—a company that is now at the forefront of performance chassis engineering, engine building as well as everything else that goes into building modern day street rods and muscle cars.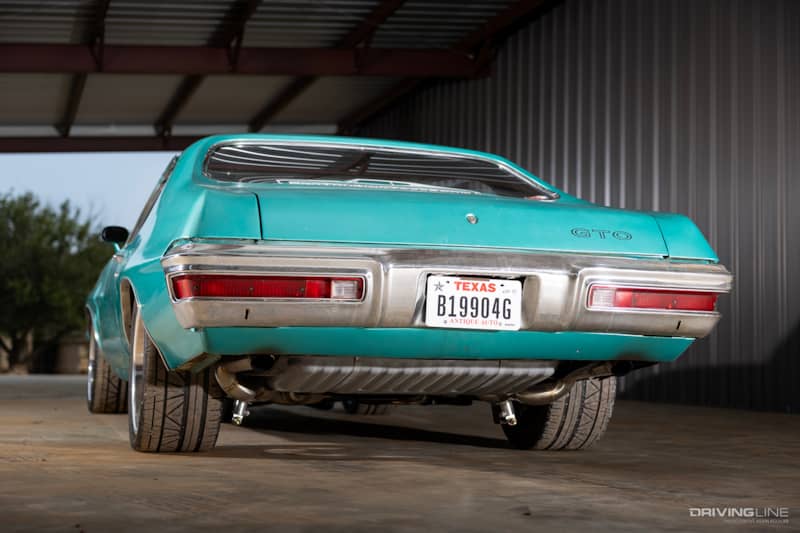 Turn & Burn
"My dad and I went on the Power Tour in 2021, and the last stop was in Champaign, Illinois," Cynthia said. "I saw a '72 GTO with a for sale sign on it but I didn't follow up there at the show. A few days later, I was cruising Facebook Marketplace and the car was listed there for sale. I took that as a sign, so my husband and Coleton, one of the guys from our shop, flew to St. Louis a couple days later to pick up the car."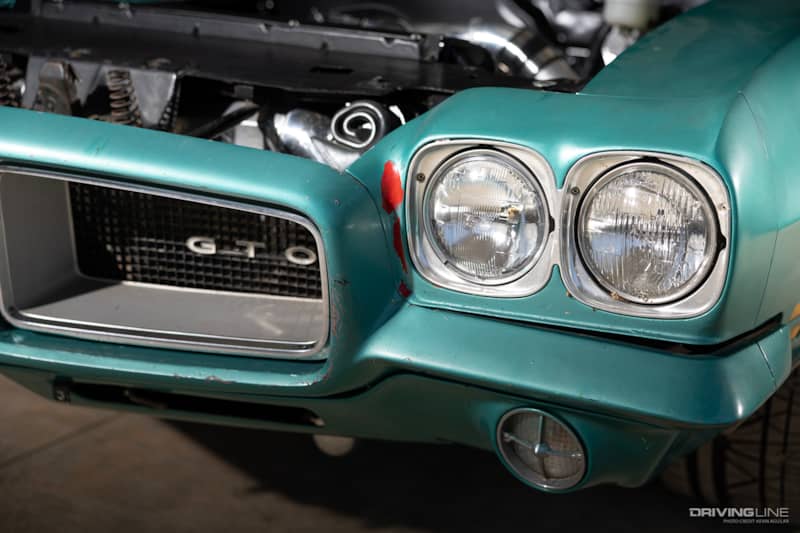 Suspension Swap
First on the agenda was to tend to the car's existing chassis setup. The easiest solution was to extract all the factory components while making room for far better performing parts to substantially improve the GTO's ride quality and overall handling. Since this situation is exactly the thing that ProTouring Texas specializes in, this phase of the rebuild went swimmingly.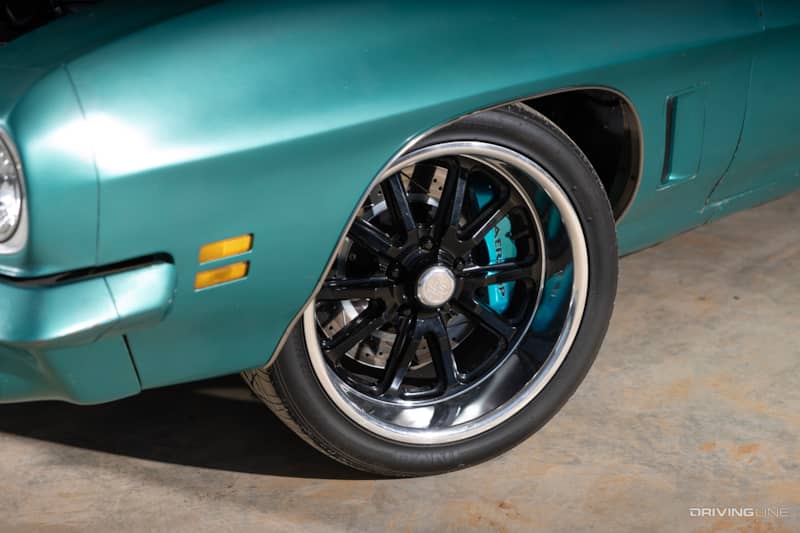 The frame was braced and mini tubs were fabricated for the car in-house while SpeedTech Performance coil-overs and ATS spindles were bolted in up front end. Then, a SpeedTech 4-link and Viking double-adjustable coilovers were put into position at the rear. ProForged steering components along with an Ididit steering column were also utilized to ensure the parts would keep up with the car's highly anticipated second life.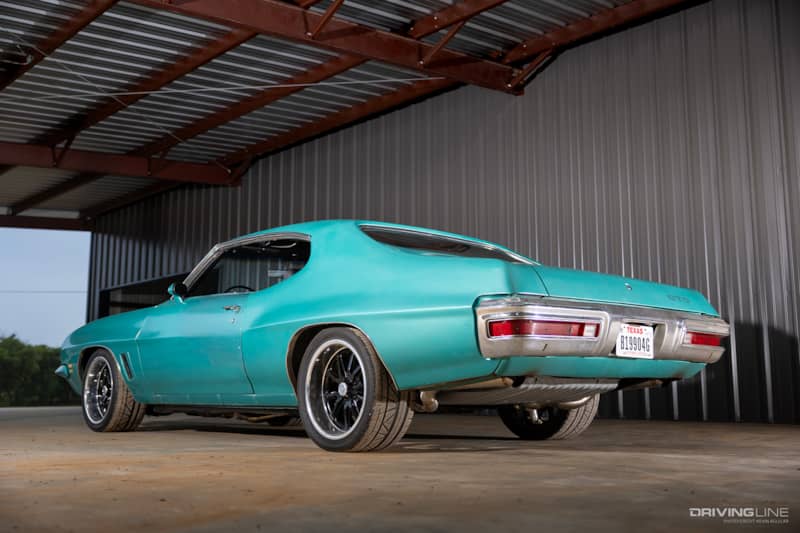 Stop & GO!
Since Cynthia would soon focus on making her GTO go fast, she prefaced that portion of the build by including Baer Pro+ 6-piston calipers and 14-inch rotors at each corner. A Detroit Speed master cylinder and booster were also lined up to give the car performance stopping power that would soon be a welcomed feature when the horsepower count drastically rises.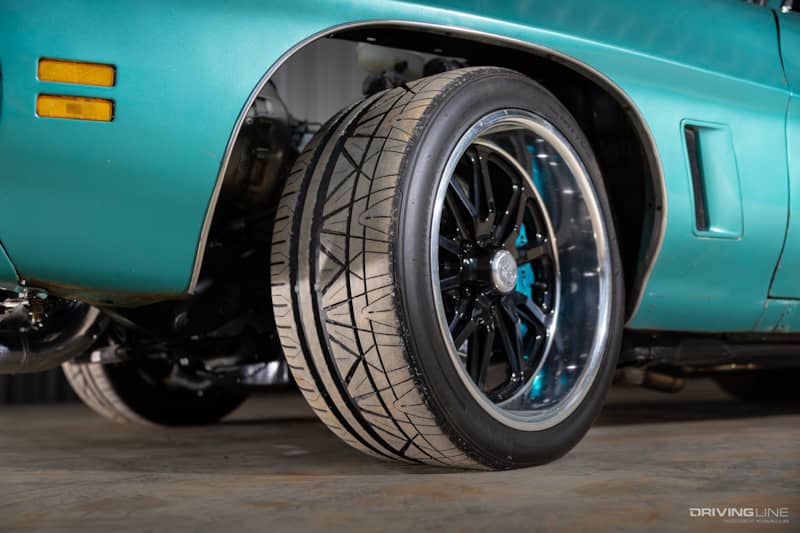 For the car's wheel and tire selection, Cynthia chose front 18x9.5" and rear 18x10" U.S. Mags Rambler wheels that were covered in 275/40ZR18 and 295/35ZR18 Nitto Invo rubber. Nitto's Invo tires feature an ultra high-performance rating that delivers street-proven comfort and ride quality with staggered sized tire sizes, which were perfect for Cynthia's upgraded restomod vision for the GTO.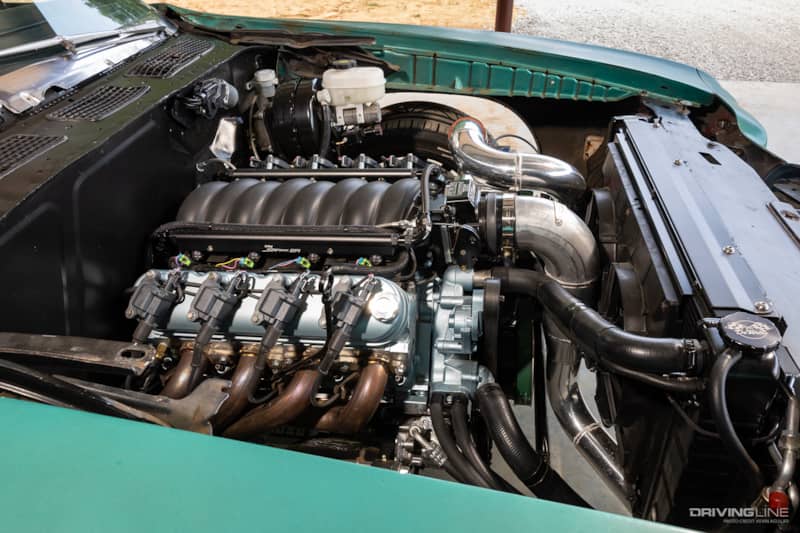 Big Engine Upgrade
The time to ditch the GTO's original Big Block 400 had finally come. It was plucked out of the engine bay, and in its place Cynthia had the perfect replacement already lined up — an LSX 408c.i. V8 power plant that had been freshly assembled by Thompson Motorsports. The engine had been enhanced with a forged crankshaft, Thompson's own CNC'd cylinder heads, a DeWitts aluminum radiator, Hooker BlackHeart headers, exhaust system and mufflers, oh, and a Procharger supercharger unit that really is the juicy little cherry on top.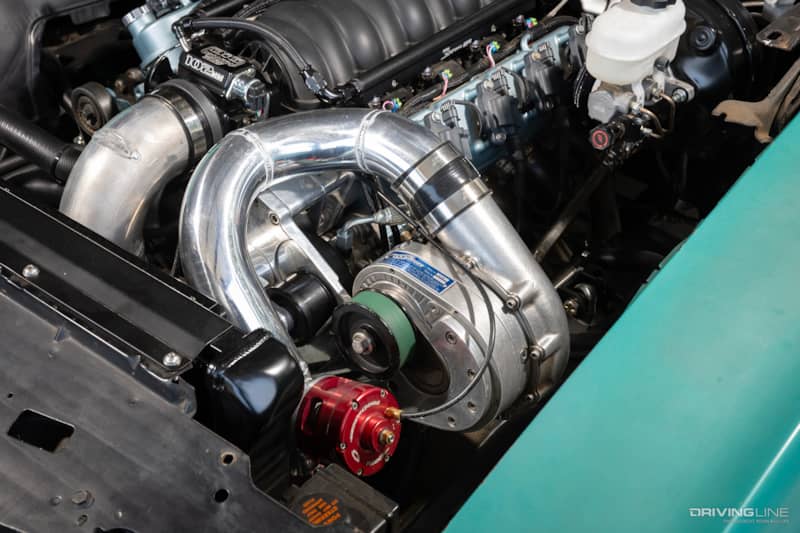 To process all that newfound performance, a 6-speed Tremec F Series transmission was mated to the LSX for a ready and willing companion for the bouts of tire-roasting, corner-shredding aggressive driving that Cynthia was all too ready to take advantage of.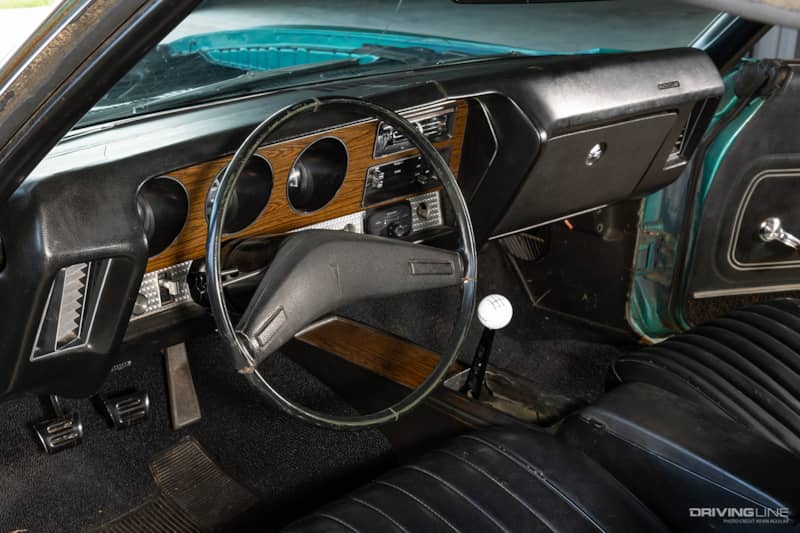 Interior Motives
Cynthia was rather partial to the non-OEM mint julep shade of paint that was in place when she took ownership of her '72, so not much was needed to spruce up its exterior. The interior, however, did see a few additions to modernize it just enough without going overboard. Dakota Digital gauges were put into position in the factory dash, a Bluetooth-enabled Kenwood receiver was wired up to easily cycle through Cynthia's playlists, and a cold-blowing Vintage Air A/C system was included to keep even the hottest of summertime romp sessions cool and comfortable.
Let The Good Times Roll
In less than a year of possessing the key of the '72 GTO, Cynthia and her talented supporting cast turned the car into a legitimate beast of a daily-worthy car. "I couldn't have done it without my husband Eric as well as the ProTouring Texas team; Brandon, Coleton, David and Sam," Cynthia admited. "Now that I have my own GTO, I drive it everywhere! It has recently been finished and I plan on making tons of memories with this car."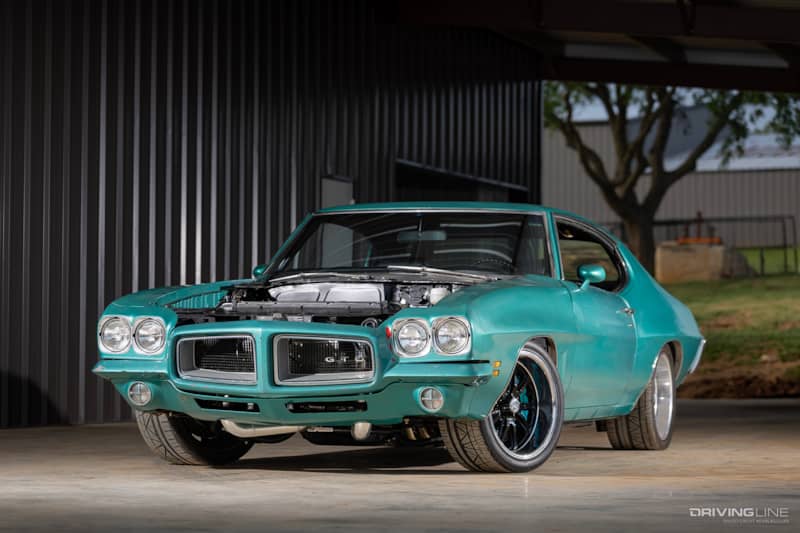 Hard Facts
| | |
| --- | --- |
| Vehicle: | 1972 Pontiac GTO |
| Owner: | Cynthia Pierce |
| Builder: | ProTouring Texas |
| Engine/Drivetrain: | LSX 408ci assembled by Thompson Motorsports, DeWitts aluminum radiator, Hooker BlackHeart headers, exhaust system and mufflers, Procharger supercharger, 6-speed Tremec F Series transmission |
| Suspension: | SpeedTech Performance front coil-overs, ATS spindles, SpeedTech 4-link, Viking double-adjustable rear coil-overs, ProForged steering components, braced frame, Baer Pro+ 6-piston calipers and 14-inch rotors, Detroit Speed master cylinder and booster |
| Body: | Weathered mint julep paint, rear mini tubs |
| Interior: | Dakota Digital gauges, Ididit steering column, Kenwood radio, Vintage Air climate control system |
| Wheels: | 18x9.5 and 18x10 U.S. Mags Rambler |
| Tires: | 275/40ZR18 and 295/35ZR18 Nitto INVO tires |