The 2023 Honda Passport Elite Is A Comfier TrailSport Off-Roader-In-Waiting
These days, there's seemingly no end to the number of crossovers and sport-utility vehicles seeking to make the transition from asphalt to adventure in the form of overland-friendly special models. Companies like Subaru (Wilderness) and Kia (X-Pro) have unleashed entire sub-brands dedicated to attracting the attentions of those who would dare to trade pavement for off-road progress, with Mazda and Toyota also joining in the mix. There are some automakers, however, who've taken a more scattered approach to light off-roading. Case in point? Honda's "TrailSport" line of SUVs.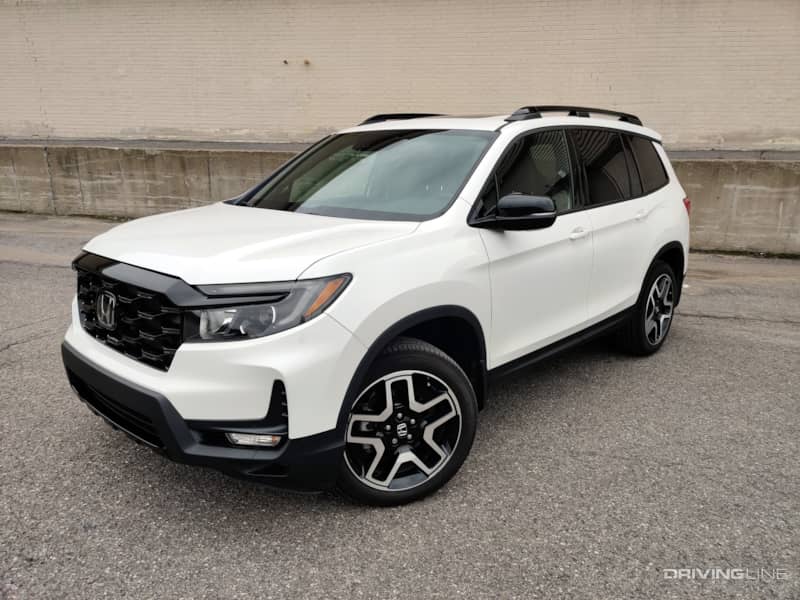 Starting at the top, the three-row Pilot TrailSport includes nifty features such as the TrailWatch system (which uses its parking cameras to offer video feeds of hard-to-see terrain immediately surrounding the vehicle), a beefed up rear differential that's quicker and stronger when it comes to managing torque, a Hill Descent control system, and a one-inch suspension lift versus other all-wheel drive models (paired with revised sway bars, more aggressive shocks and springs, and all-terrain tires). Pulling it all together are skid plates, recovery hooks, and blocky styling that sets the SUV further apart from its standard stable mates.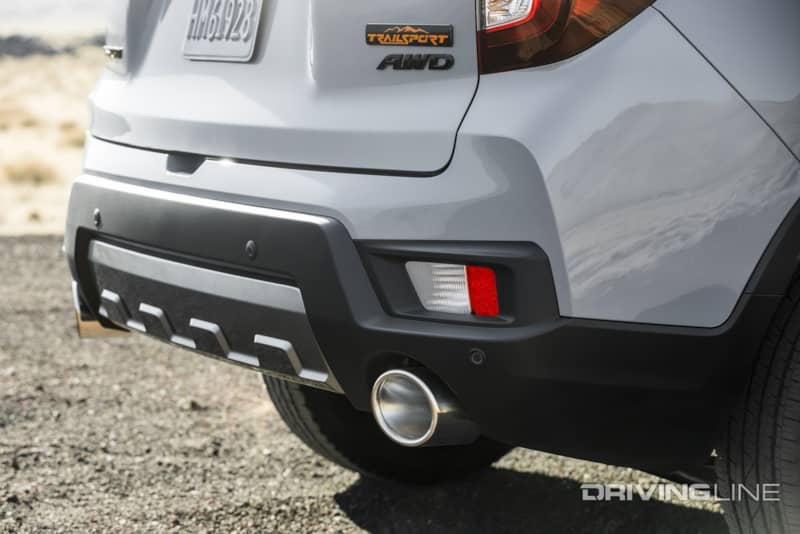 The next-size-down Honda Passport TrailSport, on the other hand, carries over almost none of that equipment. Sure, it's got a similar broad-shouldered vibe thanks to some exterior tweaks, a new grille and bumpers, and a somewhat wider stance due to what look like, at first glance, similarly-capable tires wrapped around 18-inch rims. Closer inspection, however, reveals its rubber to be all-seasons that merely look more aggressive without adding any real purchase in the rough. As for its mechanicals, none of the chassis upgrades, drivetrain improvements, or ground clearance boosts delivered by the Pilot are offered by the Passport, making it essentially identical in most respects to any other all-wheel drive model in its line-up.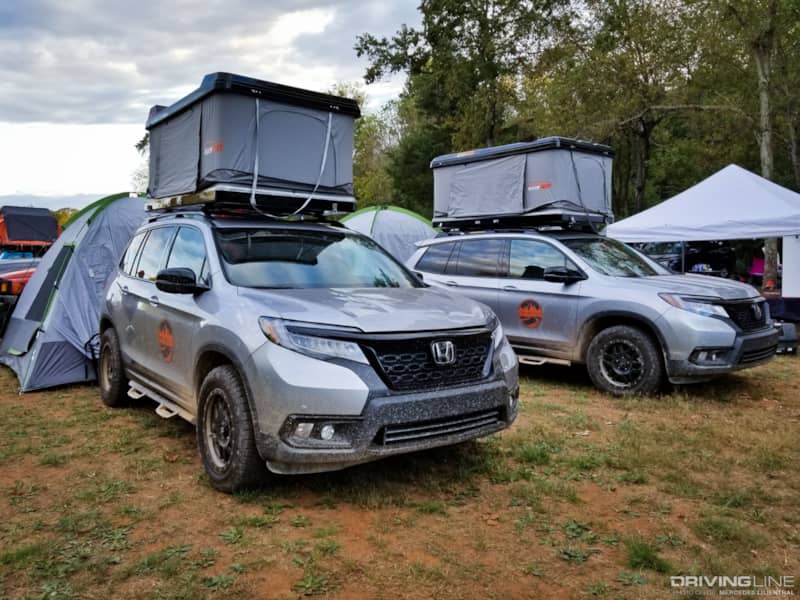 All of the above had me asking myself a very basic question as I spent a week behind the wheel of the 2023 Honda Passport Elite (badged as the Touring in Canada): why would someone pay extra for a TrailSport model that doesn't "trail" instead of simply finding a better way to spend that money on a more comfortable, and just as capable version of this SUV?
Pay More, Pay Less, Same Off-Road
Looking at the price spread between all three versions of the Passport currently available, and that question becomes even more intriguing. Including destination and delivery fees, base versions of the Honda retail for around $42,500, with the TrailSport jumping to $45,000 and the Elite settling in at $48,000. Doing the math, that makes it $5,500 to stretch from entry-level to top trim, with the TrailSport splitting the difference between the two.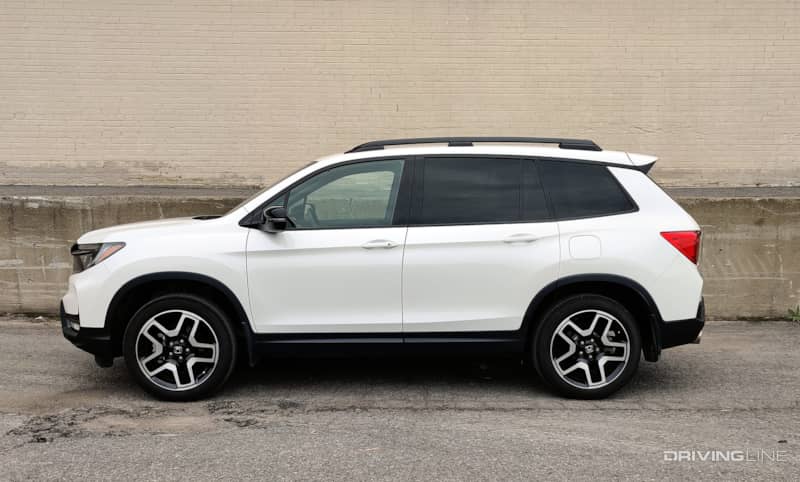 "Base" is perhaps too harsh a term to apply to the most affordable EX-L trim, which includes heated front seats (with leather trim), a 7-speaker stereo (same as the TrailSport), a decent level of active safety gear, power adjustments up front with a memory feature, and a moonroof. All-wheel drive is also standard equipment (a new inclusion for 2023), and there's a power tailgate, adaptive cruise control, and wireless charging for your phones in there, too.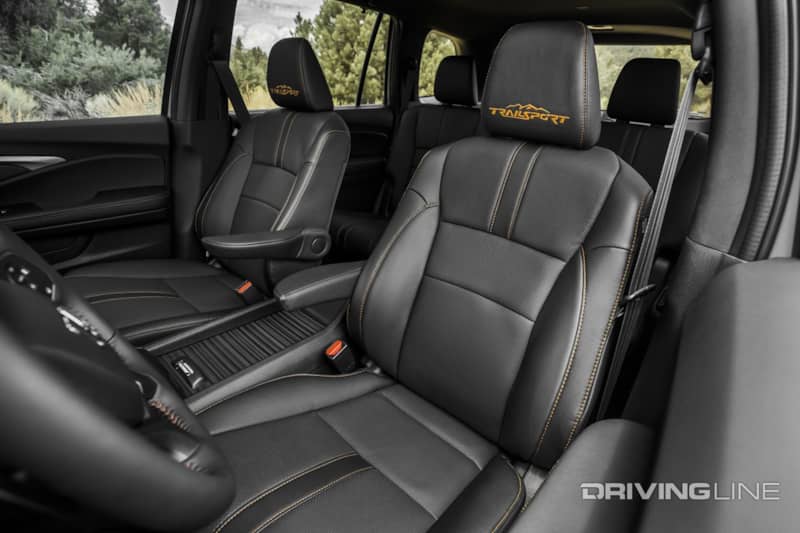 The TrailSport adds the off-road cosplay look mentioned earlier (including those 18-inch rims in place of the 20-inchers found everywhere else), along with orange stitching throughout the cabin,  navigation, and LED fog lights. The Elite edition I drove included a slightly more upscale interior, a louder stereo, an integrated Wi-Fi hotspot, and three zones of automatic climate control. Automatic wipers, acoustically insulated glass, a hands-free feature for the tailgate, and seat heaters for those riding in the second row.
Same Some Cash Or Splurge On Comfort
Why am I taking the time to list out all of these features? I want to illustrate that there are two distinct paths to take when deciding which Passport model to choose when deciding to build your own off-road-ish version of the vehicle.
Sticking with the EX-L leaves you decent headroom between it and the TrailSport to start making investments where it counts most. Since all Passports feature the same 8.1 inches of ground clearance—about average for a crossover in its class—the most cost-effective upgrade you can make is in the tire department. There's a caveat here, and that's the recommendation that you replace the vehicle's 20-inch rims with a set of 18-inch rollers that will better resist abuse and impact (available from Honda HPD). The Nitto Nomad Grappler is the most obvious direct replacement tire with off-road capability (and does come in 20-inch sizes if you are willing to risk the Passport's factory rims).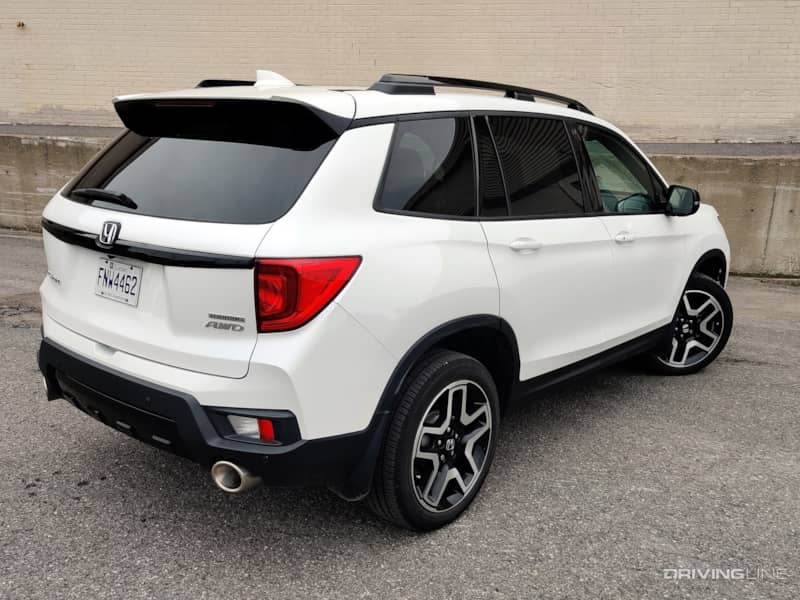 It's worth keeping in mind that swapping in a set of legitimate all-terrain tires is something you would have had to do even if you picked up the TrailSport trim in the first place, given that its all-season rubber isn't up to the task to traveling all that far from civilization. This keeps you even further in-budget when putting together a more capable Passport.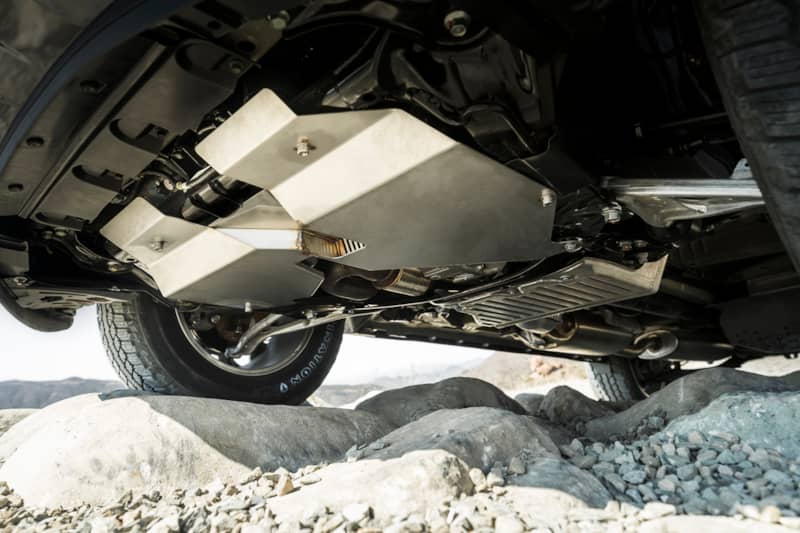 Honda has been bringing "TrailSport Rugged Roads" concepts to SEMA for at least the past couple of years, and those models featured items such as a Jsport suspension lift, add-on skid plates, recovery hooks, and accessories intended to facilitate overland camping. The parts are out there, and so is the community (with decent crossover from the same-platform Ridgeline pickup crowd).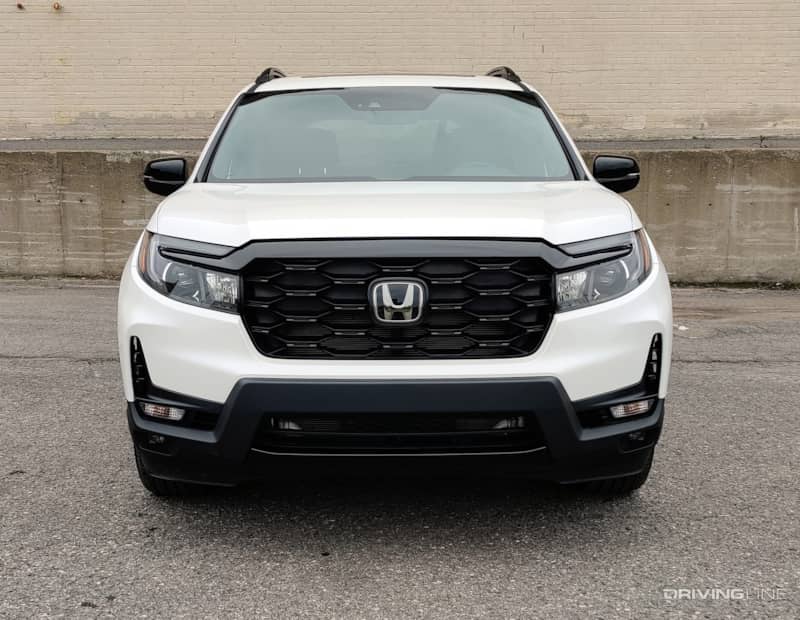 Your other option is to make the same updates to the Elite and enjoy a slightly higher standard of living when interfacing with the great outdoors.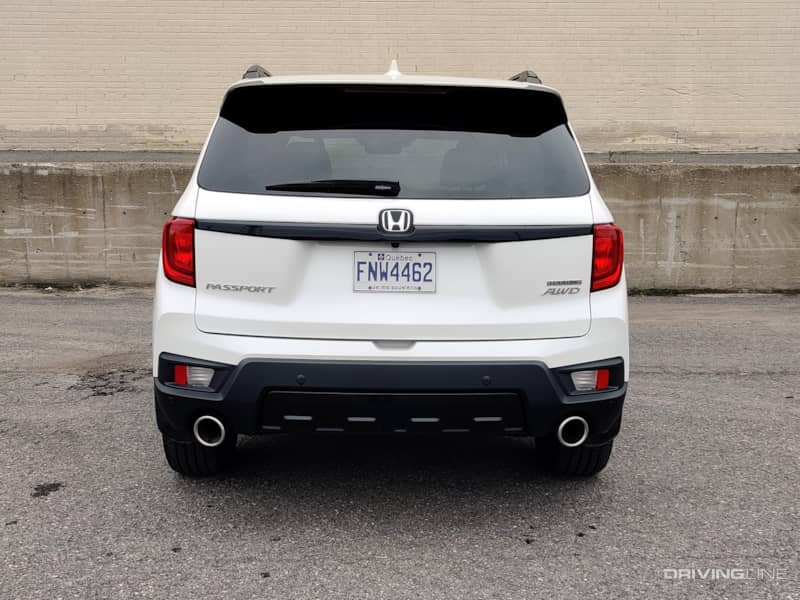 While you're unlikely to appreciate a hands-free tailgate when its proximity sensor is caked in mud, it'll still be there for you when you head back home and hose it off—and that acoustic glass might even help you car-camp with a little more peace at night.
Play The Waiting Game?
The best choice for anyone intent on making the Passport their ticket to exploration might be to simply wait a year. For 2023, the larger Pilot was completely redesigned, bringing with it the much more effective TrailSport I mentioned in the opening section.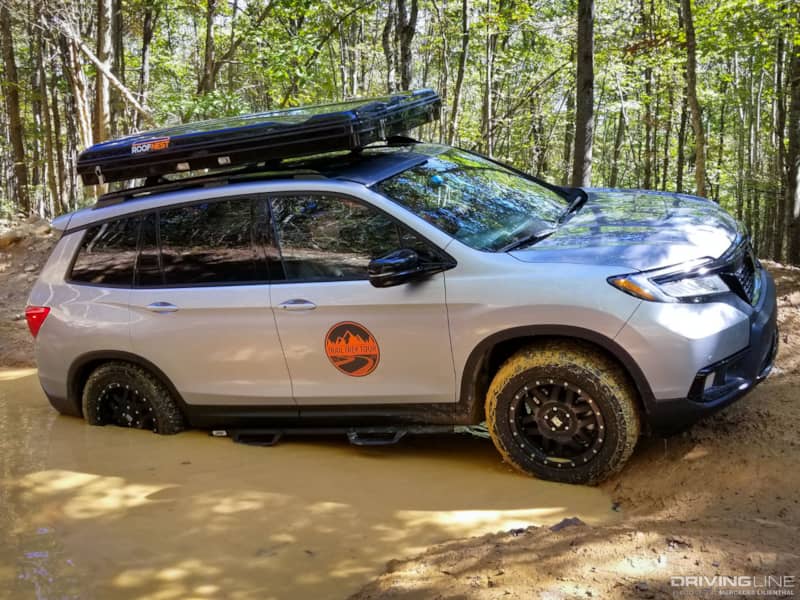 Given that the Passport rides on a shortened version of its bigger brother's unibody, there's reason to believe that it too will soon refreshed. There's a strong chance that any Passport redux will include a TrailSport that goes just as deep into the Honda parts bin as the Pilot did, scoring your goodies (like a retuned all-wheel drive setup and strong differential) that are harder to graft-in from the aftermarket.