The Cadillac 500ci V8 Was GM's Last Classic Big Block
Although for much of its early life Cadillac was known for building high performance cars capable of going head-to-head with the world's best, by the end of the 1960s the brand had shifted into the late stage land yacht phase of its existence that guided it for much of the next decade.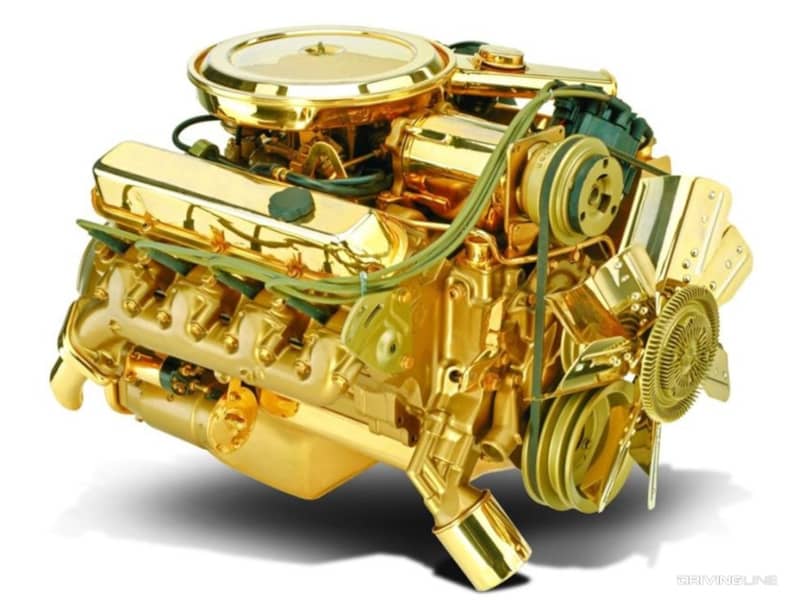 Still, despite an emphasis on size and style versus sizzle, there was one last big block V8 to emerge from the automaker in that era. The Cadillac 500 engine boasted more cubic inches than anything offered in the General Motors portfolio, and it cranked out enough power to shame many muscle cars of the day. Despite its bonafides, this big block V8 would enjoy the shortest of seasons before it had its legs cut out from under it by GM's corporate policies, the EPA targeting tailpipes, and the darkest days of the 1970s Malaise Era.
A New Start 
The Cadillac 500 cubic inch V8 was built on the same platform as its 472 cubic inch unit, which first hit showrooms in 1968. Given that low end torque was more important than high end horsepower in moving the increasingly enormous Caddys streaming out of Detroit factories, a longer stroke (4.304 inches versus 4.060 inches) was introduced to the 472 big block to push displacement up to the 500ci mark.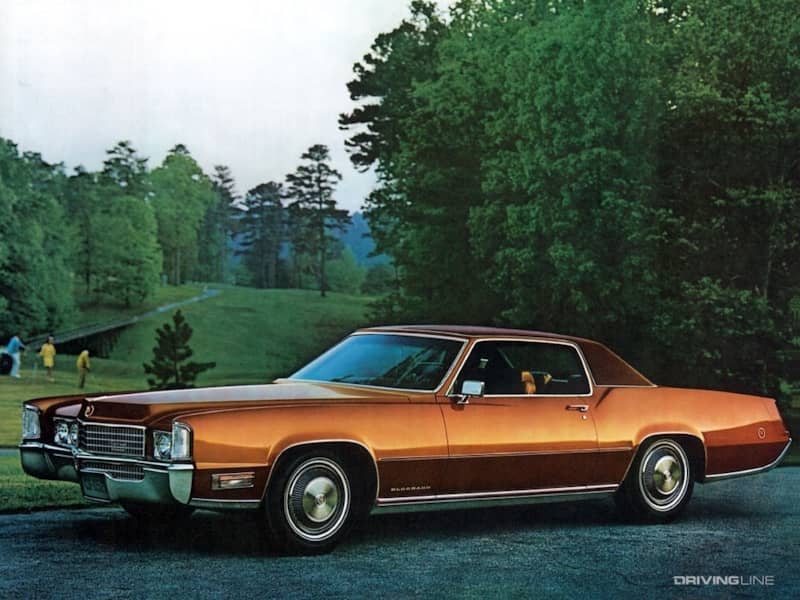 The 472/500 family was important for Cadillac, as it represented its first fresh sheet engine design since its 1949 V8 (which introduced overhead valves to the market). Despite the earlier motor's solid bones, General Motors knew it couldn't boost its size past 429 cubic inches, and when rivals like Lincoln brought out a 462 cubic inch V8 in the mid-'60s, it teamed up with the Imperial's 440 cubic inch motor to challenge Cadillac to go big or go home.
Looking Towards The Future Of V8 Power
Getting a V8 do-over wasn't just seen as an opportunity to build the biggest Cadillac engine. The automaker's engineers had learned a lot about V8 design in the intervening years, and had also come up with a better understanding of they felt customers would be looking for in a vehicle in the near future.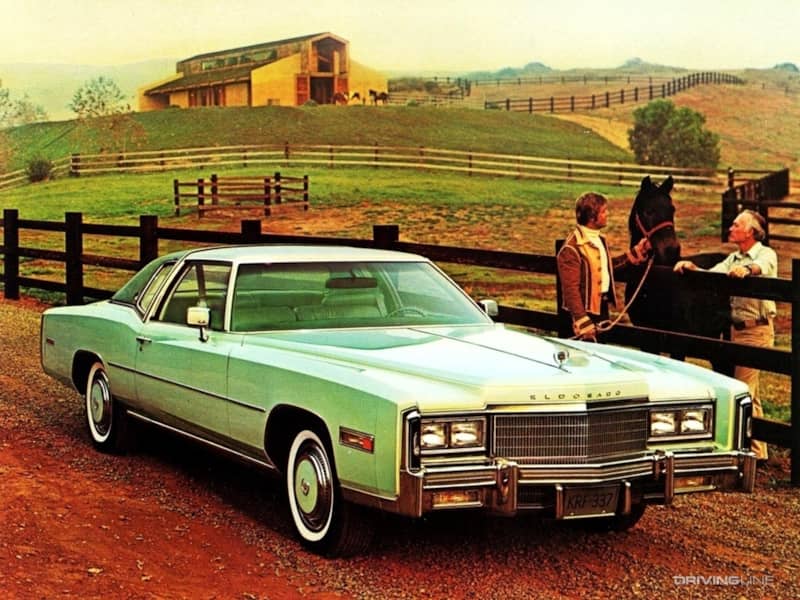 As a result, the Cadillac 500 (and its 472 predecessor) was built from the ground up to deliver cylinder bores that featured thick enough walls for future growth without the use of excessive (read: heavy) materials, improved cooling capacity (with a redundant set of temperature monitoring systems), and better accessories packaging (by way of integrated mounts on the block itself).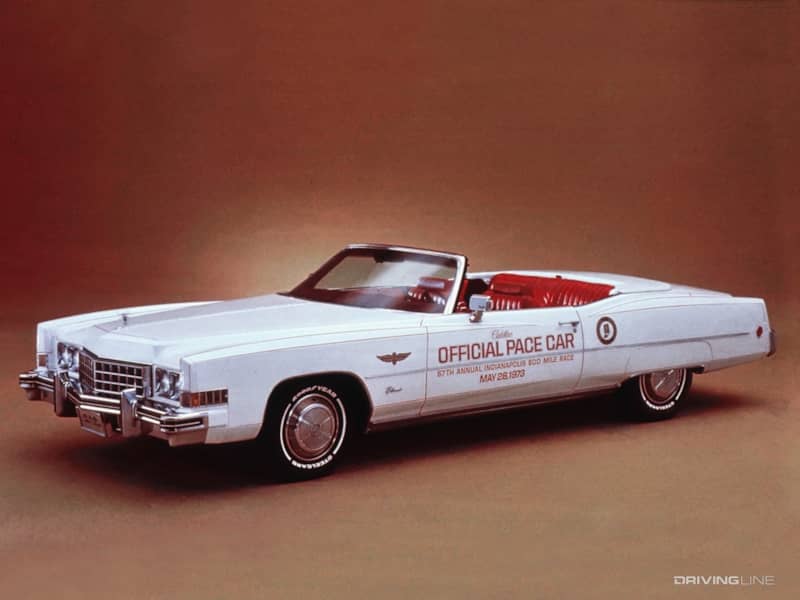 The latter was a response to the increasing number of luxury features being stuffed into vehicles at the time, and the need to properly power them while ensuring they all fit neatly under the hood.
Strong Beginning, Humble Ending
The Cadillac 500 engine was initially found in the Eldorado coupe in 1970. In its original tune, the motor was good for 400hp and 550 lb-ft of torque. While these are 'gross' figures as used at the time, they still represented a massive amount of thrust for a car as large as the Eldorado.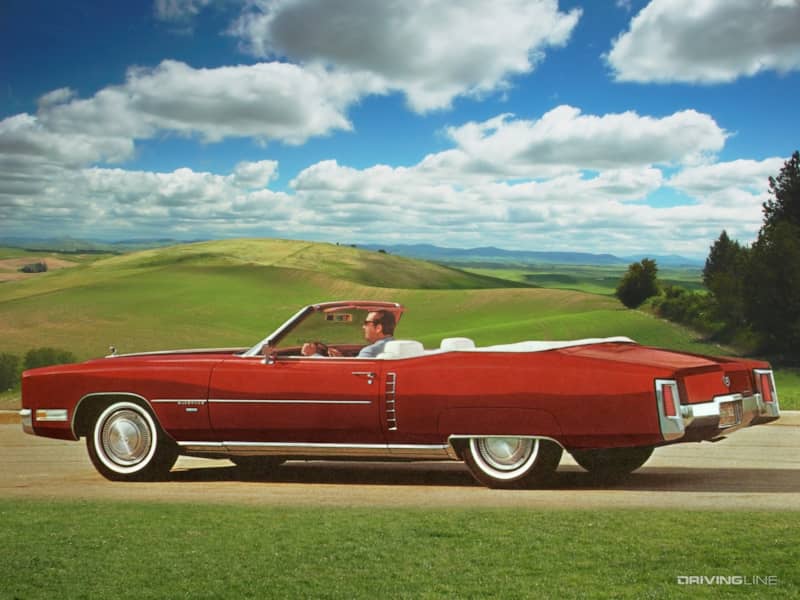 The Eldorado offered front-wheel drive, which was a novelty in 1970, and there has yet to be a front-pulled to offer more torque than the big block 500 put down. The popular two-door design dated back to 1968 and it just got better with the punched-out big block's injection of power (25 ponies and 25 lb-ft extra versus the 472 it replaced).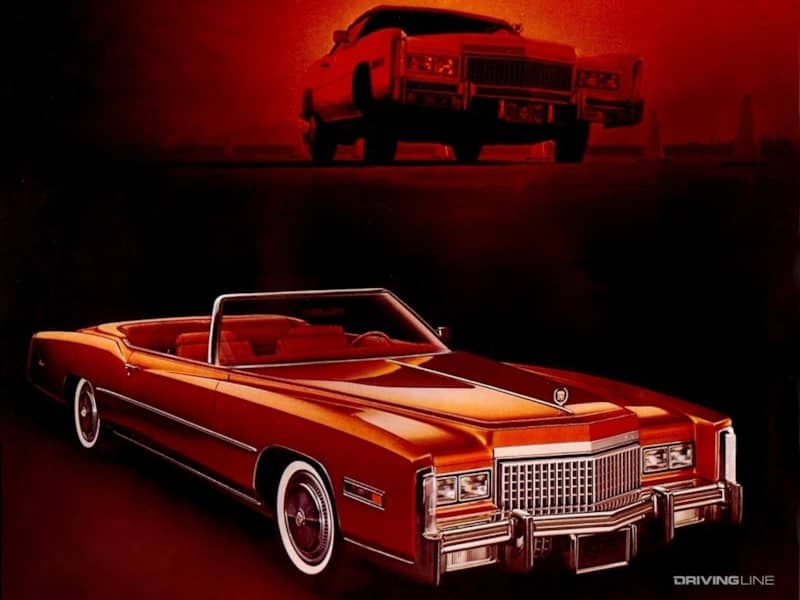 The party was short-lived, however. While the Eldorado would retain its exclusive access to the 500 cubic inch Cadillac V8 until 1975, in its second year GM would drop the engine's compression ratio from 10.25:1 to 8.5:1. Done in part to prepare for the advent of unleaded fuel, it sliced 35 horses and 15 lb-ft of twist from the engine's dyno sheet.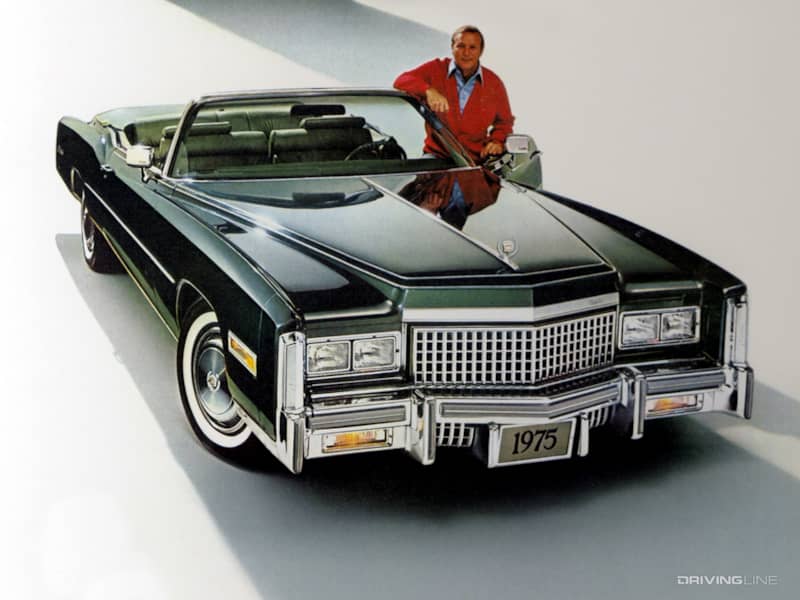 In 1972, things got substantially worse, at least on paper: the move to 'net' power ratings saw the 500 putting out 235 ponies and 385 lb-ft of torque, and by 1975 (when Cadillac made the motor available across its lineup) restrictive real world emissions controls had hobbled it to an uninspiring 190hp and 360 lb-ft of torque. In 1977 Cadillac stopped big block production and moved to the 425 series of small block V8 engines.
Still A Stump-Puller
Where does the Cadillac 500 cubic inch V8 fit in on the muscle car scene? There's a healthy community that's dedicated to building these big block engines, for two major reasons. The first is that they're inexpensive to purchase at salvage yards across the country, as early '70s Cadillacs don't hold much appeal to modern collectors. The second has to do with their torque production. With 550 lb-ft (from the 1970 model) at low rpm, the engine provides a diesel-like experience without any of the weight or complication.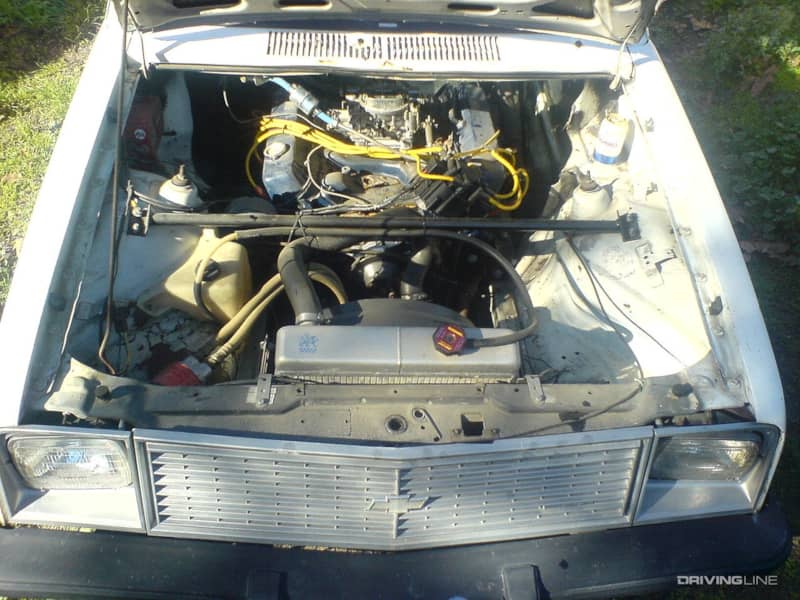 Big power is available even from mid-'70s Cadillac 500 engines with simple bolt-ons. Typically, camshaft, intake manifold, and head replacements (with the latter helping increase compression) are needed, but even budget builds where only a few thousand dollars have been spent can turn in impressive results. Suitable for a drag build, a big cube cruiser, or a tow rig torque monster, the Cadillac 500 V8 is an overlooked high performance option for those eager to think outside the small block box.