The Trucks of Ultimate Callout Challenge 2017: Part 1
The Ultimate Callout Challenge is an event like no other. Nowhere else will you find this many high-powered diesel trucks vying for supremacy in three completely different categories: drag race, chassis dyno, and sled pull. Essentially, a shop-truck challenge, UCC pits some of the biggest names in the industry against each other. Wagler Competition Products, XDP, Industrial Injection, Firepunk Diesel, Rudy's Performance Parts, Fleece Performance Engineering, Dynomite Diesel Performance, SoCal Diesel and BD Diesel are among some of the companies that either build or provide extensive support for competitors.
With so much on the line, the engine and driveline combinations range from wild to wilder. Massive fuel systems, mega-sized turbochargers, loads of nitrous and billet parts are par for the course on most of the builds, as there is no playing it conservative at UCC. In fact, to even have a shot at winning, these trucks have to be on the ragged edge for every event.
While it's no surprise that the quickest elapsed time at the drag strip, the biggest number on the dyno and the furthest distance in the dirt gets you the win, just being able to make the call is a challenge in and of itself at UCC. After all, building a truck to be competitive in all three events is no small feat.
For 2017, six of 33 competitors were forced to throw in the towel before ever showing up, and for many others that did make it to Indianapolis, mechanical gremlins or all-out carnage would wreak havoc on their weekend. All told, 26 trucks would enter the fray, and the first half of them are profiled below.
Check out the second half of the UCC truck lineup, and stay tuned for in-depth drag race, chassis dyno and sled pull coverage.
1. JIM RENDANT
Calibrated Power Solutions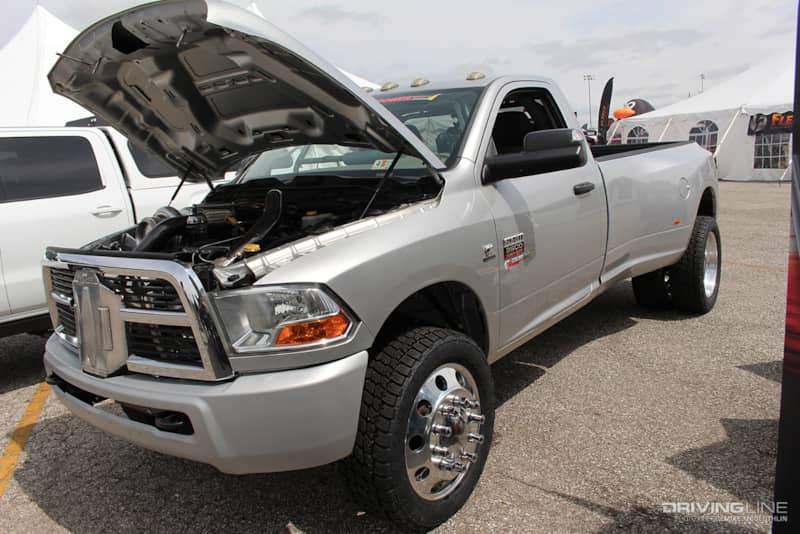 As stated, several teams were forced to throw in the towel before the event ever kicked off. Such was the case for Jim Rendant and the guys at Calibrated Power Solutions. However, they didn't let the fact that a rod left their engine stop them from toting the truck a couple hundred miles to Indy — where they put the carnage on display for all to see. Starting with a fourth-generation Ram 3500, the guys at CPS decided to do something truly unique with their UCC build. You won't find a 6.7L Cummins under the hood of this truck, but rather an ISL Cummins.
Exit Stage Left
After being sleeved and punched out from 8.9L to a whopping 10.4 liters of displacement, the ISL Cummins was saddled with three massive S591 BorgWarner turbos, dual 14mm CP3 pumps from Exergy Performance, a water-to-air intercooler built by Wehrli Custom Fabrication and a Firepunk Diesel 47RE automatic.
Unfortunately, a few days before the event one of the engine's factory connecting rods decided it had had enough during some chassis dyno testing — and while the engine was turning out 3,000 lb-ft of torque.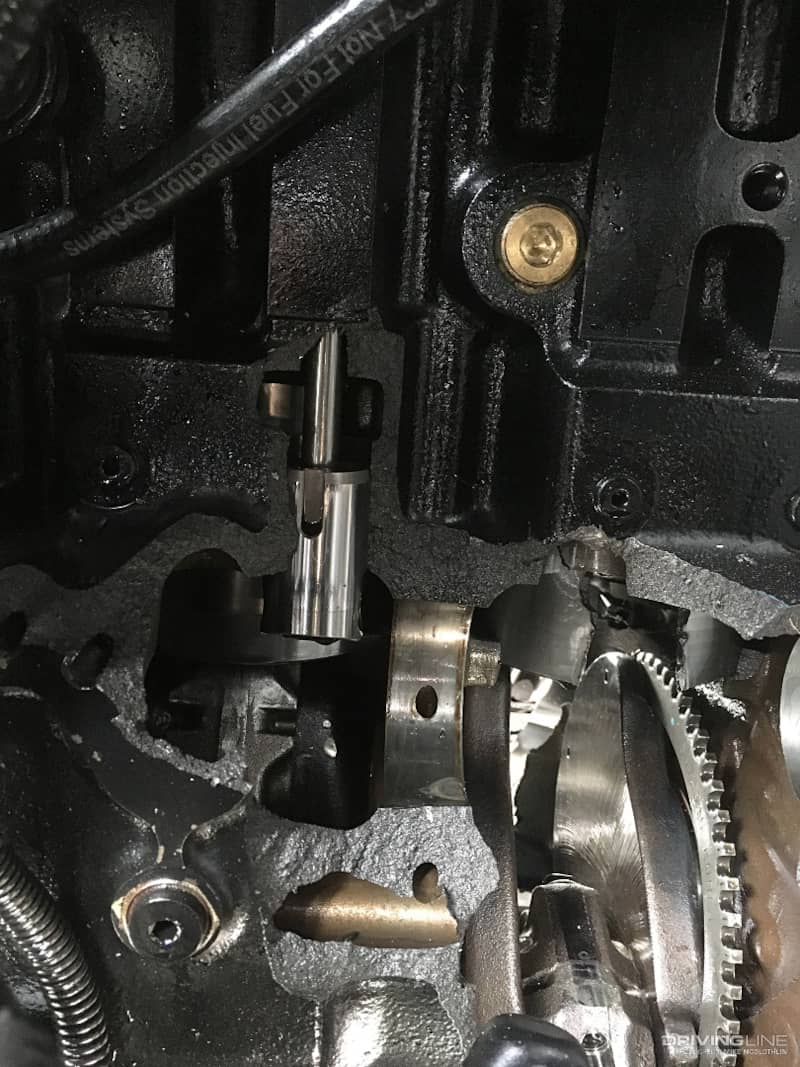 While it's a shame that the CPS crew wasn't able to get in on the action this year, we're told they plan on bringing this truck back in 2018 and that it will better than ever. We can't wait!
2. LAVON MILLER
Firepunk Diesel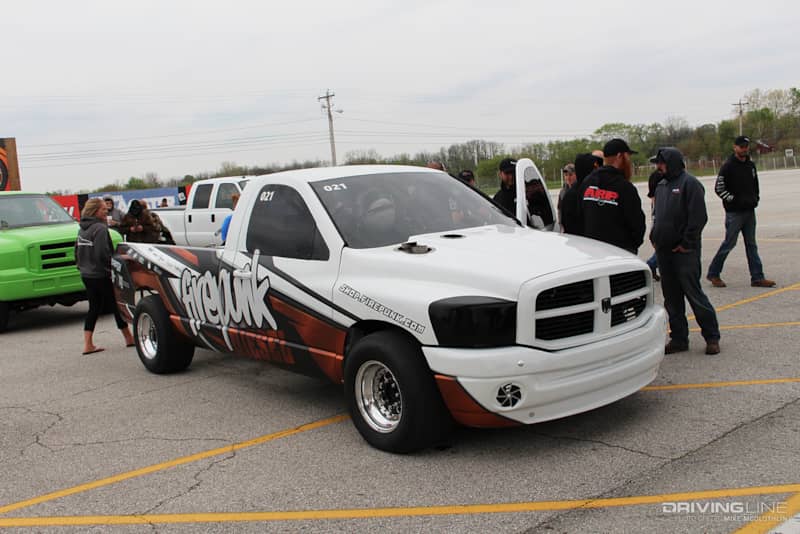 Making the trip back to defend his title was Lavon Miller and the Firepunk Diesel crew. After taking home the crown in 2016, his '06 Dodge took a turn even further toward serious this go-round. The engine is still a deck-plated version of a 6.7L based Cummins from D&J Precision Machine, but it now sports one of D&J's Stage 4 cylinder heads and has been moved back 14 inches in the truck for better weight distribution. For fuel, Lavon stepped up to 700 percent over injectors and dual 14 mm CP3s from Exergy Performance, along with an Exergy-built Bosch stand alone ECU. On top of that, the truck now meets the latest SFI 25.6 spec — meaning it's legal to run 7.99 in the quarter-mile…
3. JEREMY WAGLER
Wagler Competition Products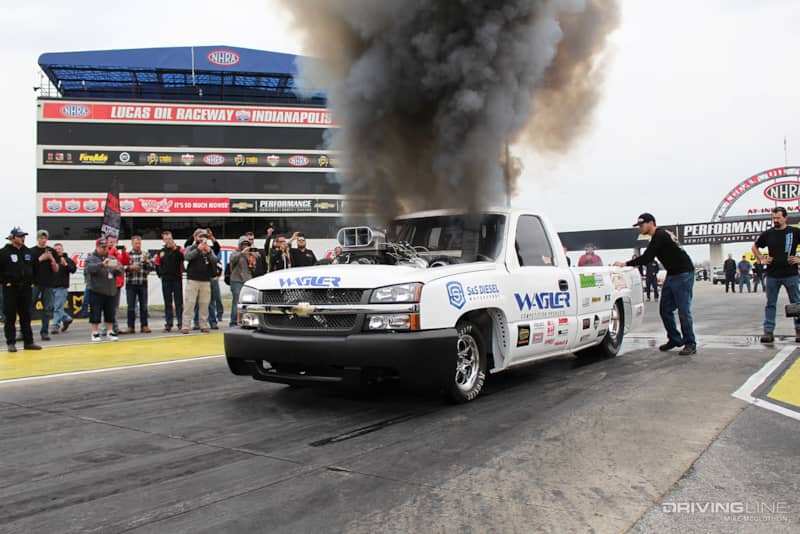 One of the more highly anticipated trucks at UCC 2017 was Jeremy Wagler's two-wheel-drive Chevy Silverado. Powered by a sequentially blown and turbocharged version of the Duramax 6.6L V8 Wagler calls its DX500, it's also laced with a healthy dose of nitrous and water-methanol. Making things even more interesting, the Wagler crew will be swapping an entirely different rear axle (complete with cut tires) under the truck for the sled pull. Without a doubt, this Bow Tie sports one of the craziest engine combinations we've ever seen.
4. TODD WELCH
Power Driven Diesel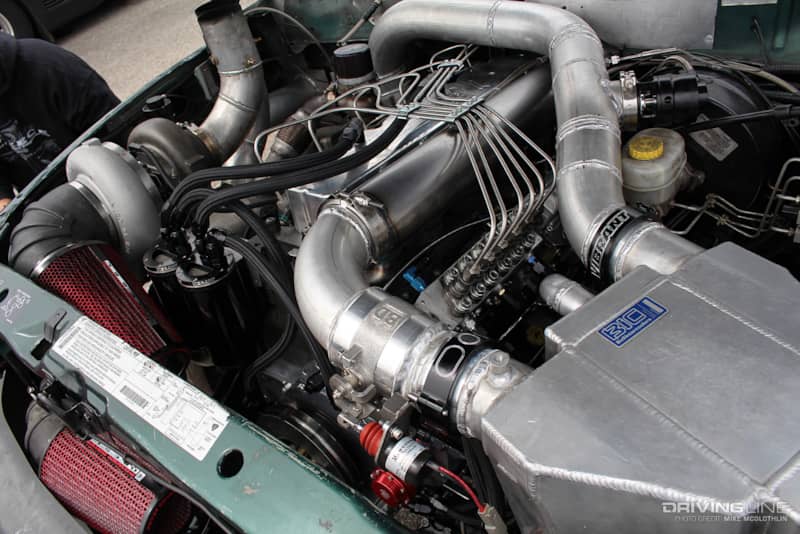 Bringing mechanical injection to what has all but turned into a common-rail show didn't seem to bother Todd Welch and the guys from Power Driven Diesel. After all, this second-gen Dodge is stuffed with one of Scheid Diesel's billet-aluminum Cummins blocks, a Warhead cylinder head from Hamilton Cams, triple 106 mm turbos and a 16 mm P-pump. With a parts combination this extreme, producing north of 2,000 hp should be a cinch on the dyno.
5. JESSE WARREN
Warren Diesel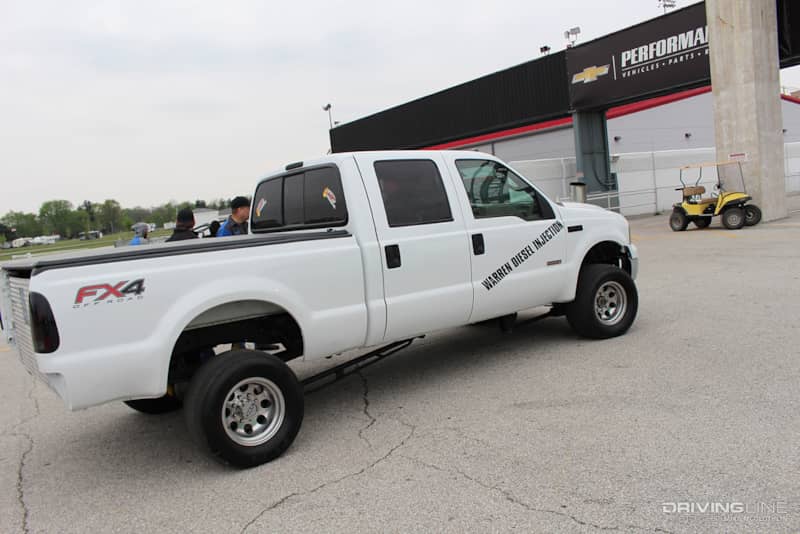 As someone who's constantly pushing the infamous 6.0L Power Stroke platform to new heights, Jesse Warren of Warren Diesel showed up to do battle in his F-350 Super Duty. Trust us, this truck will surprise you. Jesse feeds a built 6.0L V8 well over 100 psi worth of boost thanks to a compound turbo arrangement utilizing an unreal 112 mm charger as the atmospheric unit. And (perhaps most impressive), being that Jesse specializes in 6.0L Power Stroke injectors, his engine still sports HEUI injection.
6. RANDY REYES
Randy's Transmission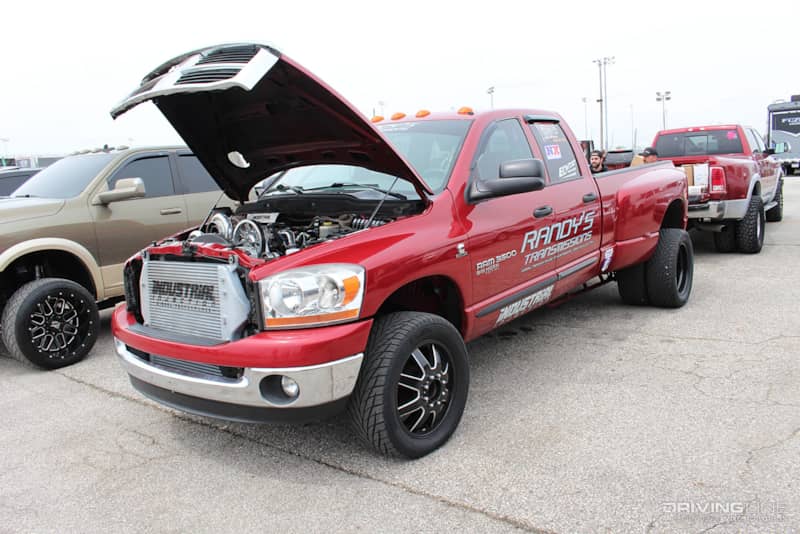 We've highlighted Randy Reyes' '06 Dodge Ram 3500 in the past, but it's worth mentioning again just how serious his dually is. Thanks to an Industrial Injection built Cummins, triple-turbos and plenty of fuel, it's capable of making 1,900 hp on the dyno and running 9's in the quarter-mile — at 7,800 pounds. An all-or-nothing kind of guy, we're sure Randy will give it everything he's got in each event.
7. WADE MINTER
SoCal Diesel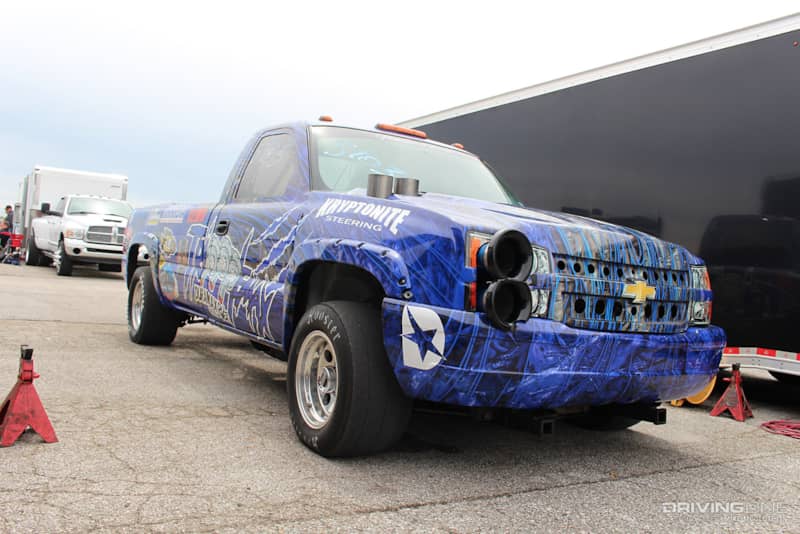 With a 9.00 at 155 mph under his belt, Wade Minter's "TrippleMax" Chevy Silverado should pack one of the stronger punches at the drag strip. The heavy-breathing, triple-turbo'd stroker Duramax mill under the hood was put together by SoCal Diesel and the truck is closely looked after by the guys of Truck Source Diesel. Watch for this nasty Dmax to run near the top in the 1320 and belt out somewhere around 2,000 hp on the dyno.
8. BEN SHADDAY
Done Right Diesel Performance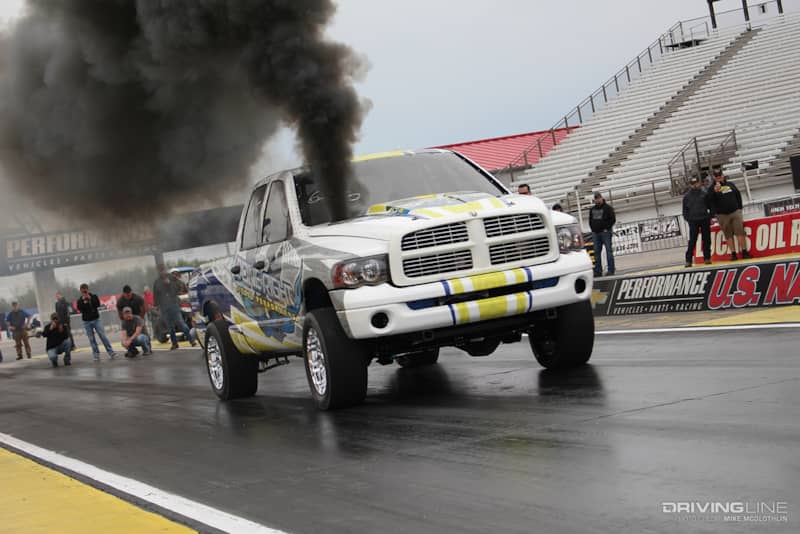 Ben Shadday of Done Right Diesel Performance has been in the big horsepower Cummins game a long time. Not only has he been behind some lightning fast common-rails on the drag strip, but he's got extensive sled pulling experience. Weeks before the event, the 6.7L Cummins-based engine powering his Ram cleared 2,015 hp and 2,481 lb-ft of torque on the engine dyno — with lots of fuel to spare. S&S Diesel Motorsport, Sun Coast, HSP Diesel, Wagler Competition Products, Fleece Performance Engineering, and D&J Precision Machine top the list of shops that lent a helping hand in this potent build.
9. AARON RUDOLF
Rudy's Diesel Performance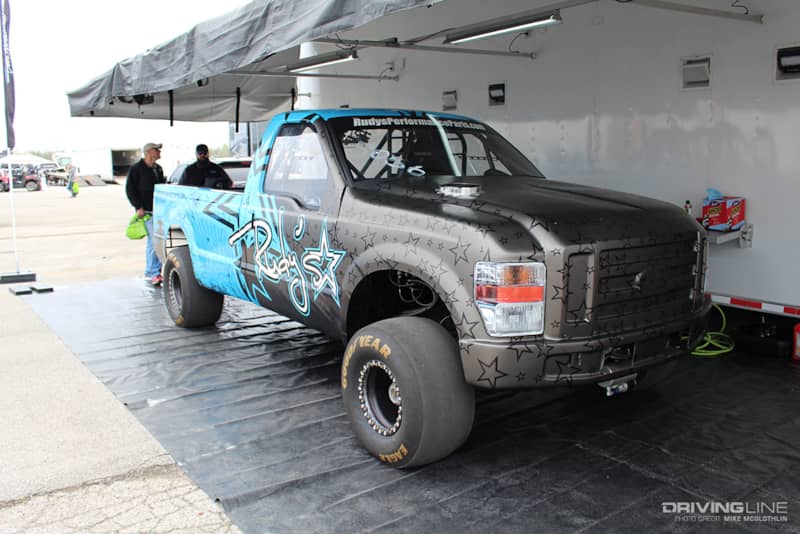 If any driver competing at UCC could be labeled fearless, it's Aaron (Rudy) Rudolf. As someone who's run countless 9's in the quarter-mile and put the 6.4L Power Stroke on the map years ago, Rudy showed up with a lightweight Super Duty prepped for the drag strip (9-inch axles, giant slicks) and ready to kill it on the chassis dyno (lots of nitrous). After telling us the triple-turbo'd 6.4L V8 should clear 1,200 hp on fuel, Rudy laughed and said he'd spray it past 2,000 hp.
10. ANTHONY REAMS
Xtreme Diesel Performance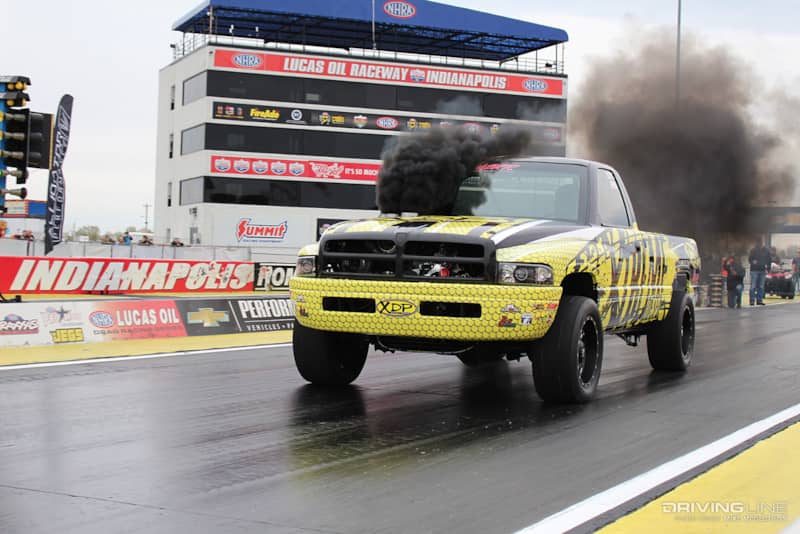 How about a truck that's already been 8.85 at 156 mph? If you were thinking Anthony Reams' triple-turbo, common-rail Cummins-powered '95 Dodge would be one of the trucks to watch at the drag strip, you'd be right. Other than defending champion Lavon Miller, Anthony pilots the only other truck at UCC that's already been in the 8's. Triple turbos, big fuel supplied via S&S Diesel Motorsport and Done Right Diesel Performance tuning coupled with plenty of nitrous and the sky could be the limit for Anthony and the XDP crew.
11. JUSTIN HYATT
Husker Diesel Performance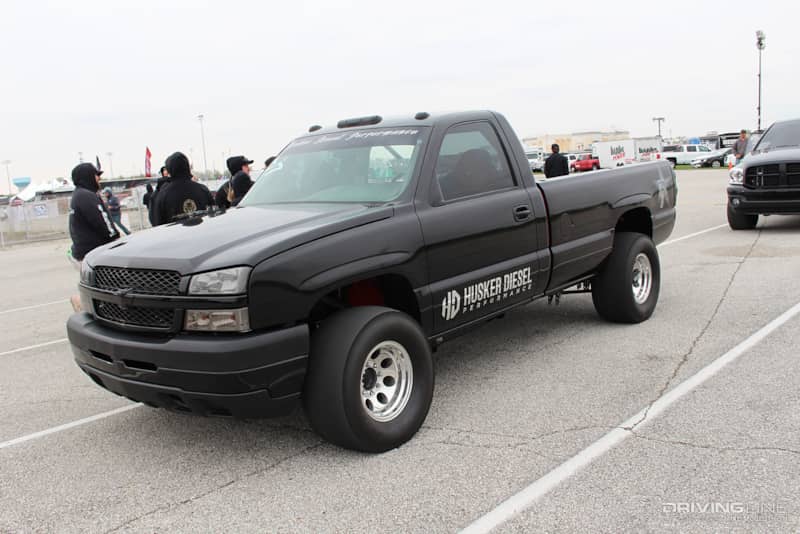 Justin Hyatt's Husker Diesel Duramax has already proven it can run 9.70's in the 150 mph range, but we have a hunch it will go faster at UCC. Sporting an engine and fuel system from Industrial Injection, race-ready heads from Wagler Competition Products, an Allison 1000 built by No Zone Diesel, big compound turbos and EFI Live tuning from Ridge Runner Diesel Performance, this truck should haul the mail. We also look forward to seeing Justin finish in the top half of competitors in the chassis dyno competition.
12. CHASE LUNSFORD
King Speed Race & Repair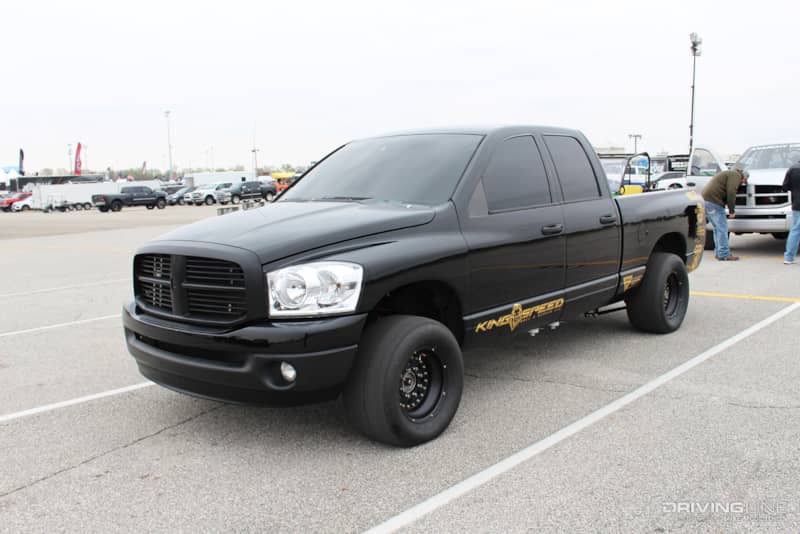 No stranger to running mid 5's in the eighth-mile and spraying the ever-loving daylights out of his engines, Chase Lunsford and the King Speed Race & Repair crew put this UCC truck together in just 40 days. That's right, the truck was purchased in stock-appearing form on March 11th and showed up in Indy on April 21st looking like this. True to form, three nitrous bottles could be found in the bed, along with a 6.7L based Cummins under the hood. As one of the top drag racers at UCC, we expect Chase to do well in the 1320, but we wouldn't be surprised if he cleared well north of 1,500 hp on the dyno.
13. CODY HALE
Anarchy Diesel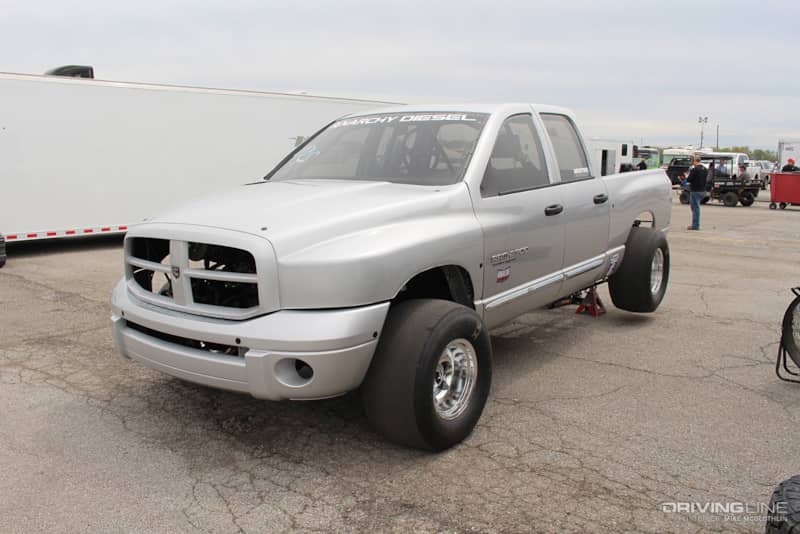 The rush to prepare a truck for an event like UCC is demanding, but Cody Hale's experience might just be the most extreme version we've heard. On Tuesday morning (three days before the event), his Anarchy Diesel Dodge was basically in pieces, with no driveline or rear axle to speak of. By Wednesday night, the truck was running. The only problem was that due to parts not showing up on time, Cody and his crew were forced to reuse the hurt 5.9L Cummins they'd pulled out of the truck.
It makes power courtesy of a big set of compound turbos, S&S Diesel Motorsport dual 12 mm CP3 pumps, Industrial Injection injectors and a 400 hp shot of nitrous. We know they thrashed to get the truck to Indy and that it might not be running perfect, but we think the relentlessness of this crew will pay off in the end. Look for Cody to click off a low 10 or high 9 in the quarter-mile and put up a solid number on the dyno.