Three Cheers for Chris Forsberg, the 2016 Formula Drift Champion!
Congratulations Chris Forsberg! Formula Drift's first-ever three-time champion!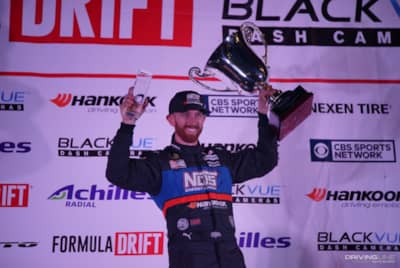 Chris "The Force" Forsberg hasn't won a single event all season and still didn't win at Irwindale Speedway, but by consistently qualifying strong and finishing near the top, it didn't matter.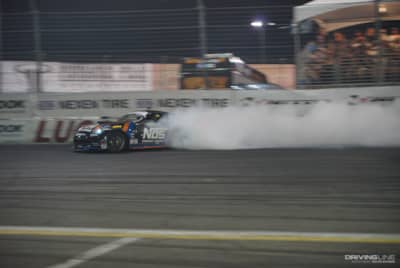 Coming into the final round of the Formula Drift season, Forsberg only had a mere 36 point lead over defending champion, Fredric Aasbo. A wild crash in the Top 16 against Pat Mordaunt, who took out Vaughn Gittin Jr. in the Top 32, seemed to be the clear path Aasbo needed to repeat. All he needed to do was make it to the final battle, but it wasn't meant to be. Aasbo gave, eventually winner, Matt Field a love tap during his chase run that led him to be eliminated in the Top 16 and effectively award Forsberg the championship.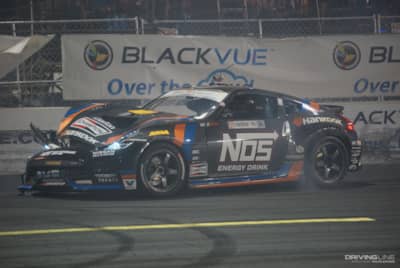 Stay tuned to DRIVINGLINE.com/DRIFT for our full Top 32 Play-By-Play Recap of Round 8: Title Fight.
(Photos by: Takuya "TK" Akiyama)