Spy Photos: Upcoming Rally-Inspired, Lifted Porsche 911 Safari?
Jacked-up 911s that can take their driver anywhere are only becoming more popular. As such, we were shocked to come across this manufacturer-owned Porsche 911 Safari prototype car sporting considerably more than usual ground clearance for the model.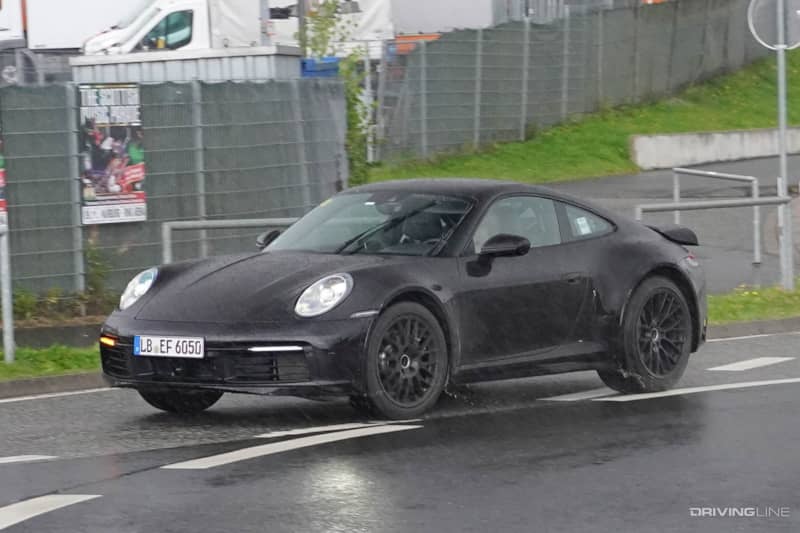 The test car was spotted near the Nürburgring—which seems unusual for testing an off-road 911. But then again, such a high(er)-riding 911 would still spend a lot of time on the road. Plus, testing on the Green Hell doesn't necessarily mean the vehicle is set up specifically for the track, but the extreme feedback delivered by the German circuit is still important to the model.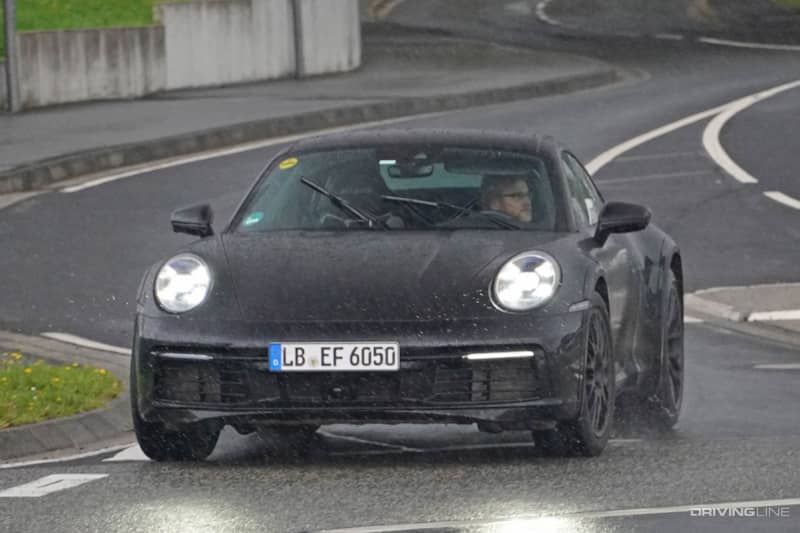 Porsche generally "conceals" its upcoming developments in plain sight. And, when it comes to this rear-engined coupe, it appears to be a Carrera (S) that sits noticeably higher than normal.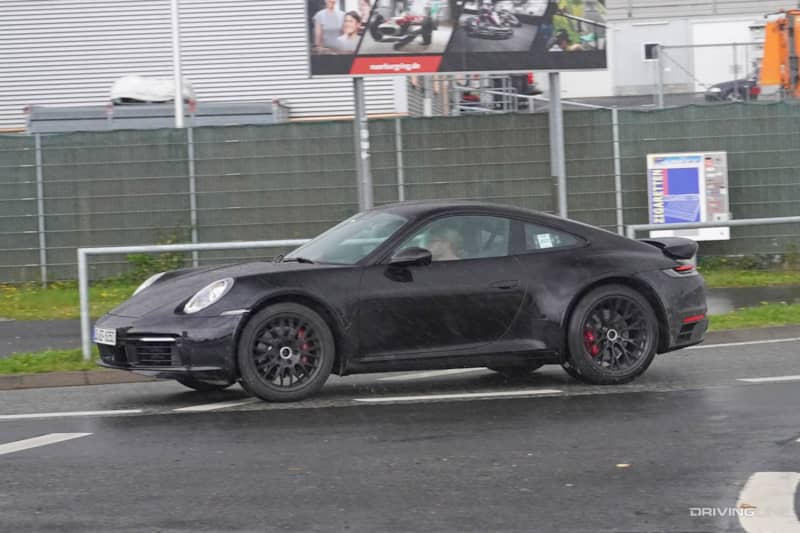 Also note the add-on wheel arches, placed there to help with tolerances, which is a standard procedure, regardless of the vehicle's ground clearance.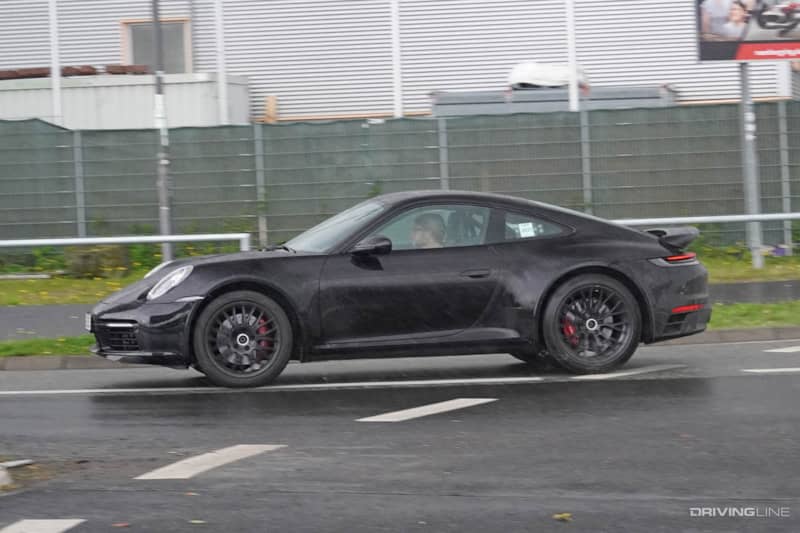 Rumors about Zuffenhausen adding a lifted derivative to the deep 911 lineup have been strong since the previous 991 incarnation of the rear-engined sports car and perhaps this is one of the treats for the upcoming ".2" revamp of the current 922 generation—which is also expected to bring the first hybrid powertrain in the history of the iconic model (the gas-electric setup has already been confirmed).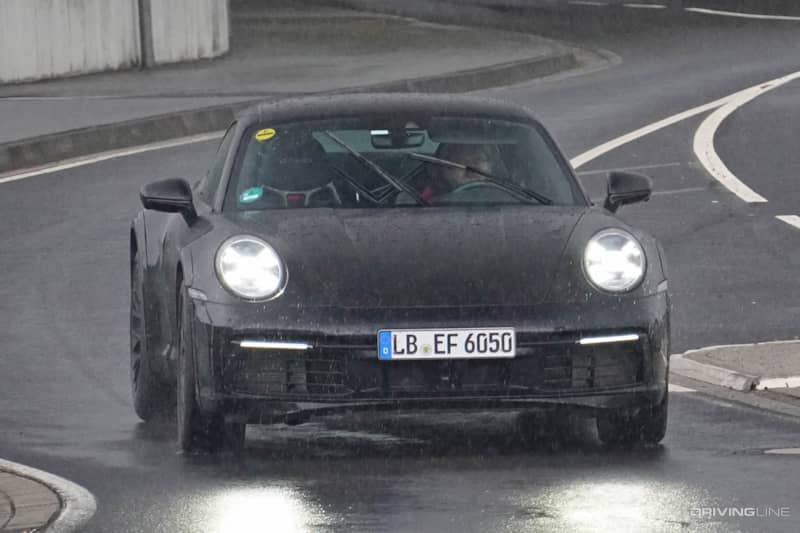 The Porsche history for such a Safari-style proposal is certainly there, since the automaker first built rally cars out of 911s back in the 1960s—lifted to take part in off-road races such as the Paris-Dakar in the 1970s and '80s.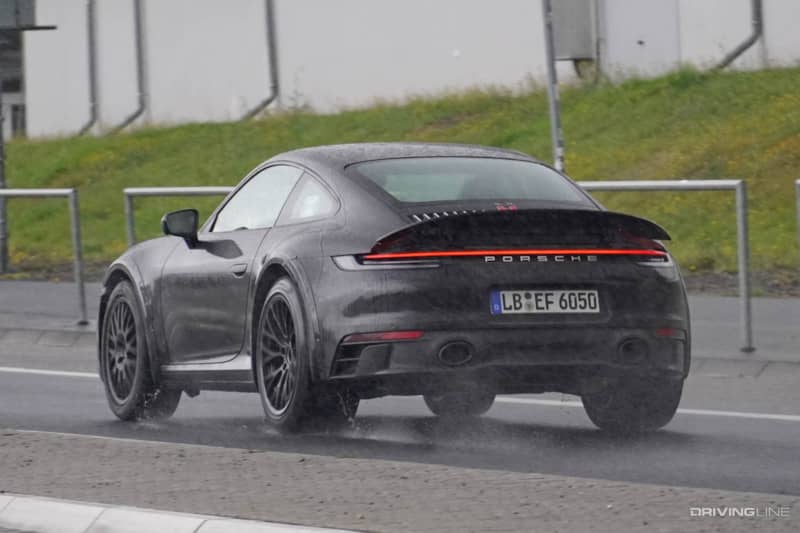 It would make sense to see such an addition to the Porsche lineup, especially after the "wagon" incarnation of the Taycan might have lost its generous ground clearance en route to production.