Texas-Sized Triple Tandem Drifting With Alex Heilbrunn [360 Virtual Reality Drift]
You think watching three drift cars go at it at the same time is crazy? Then you'll literally keep your head turning with this 360 degree, virtual reality front seat. The new kid on the block, a fan favorite and a drifting legend get together to put on one of the wildest drifting shows in the 2016 Auto Enthusiast Day in Texas, and you're in the middle of all the action! Strap yourself in with Nitto Tire / Team IMR's Alex Heilbrunn and their 2JZ powered, Nitto Tire NT555 G2 equipped Nissan 240sx as you give chase to Matt Powers while being chased by Samuel Hübinette.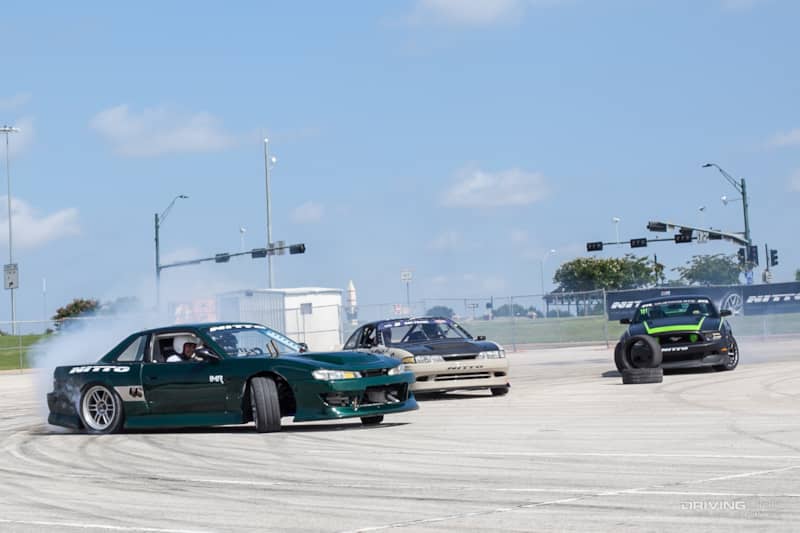 Keep up with Alex Heilbrunn during this year's Formula Drift season at DrivingLine.com/DRIFT.
(Photo by: Jonathan Wong)