Diesel Headlines: Summer 2019 Edition
The clock never stops ticking in the diesel world. This automotive niche has grown in leaps and bounds over the past 15 years and it's showing no signs of letting up in the foreseeable future. So far this year, it's already been a roller coaster of activity. From new records being set at the drag strip to technological breakthroughs on the dyno to heavy-duty trucks packing 1,000 lb-ft of torque from the factory, there is yet to be a dull moment in 2019. In particular, the past three months have been nothing less than exhilarating for compression ignition lovers. With countless four-second eighth-mile passes, new world records being set, 1,300hp street trucks and exploding turbos, the past 90 days have been some of the most memorable in all of recent memory—and we're recapping all of them here. Enjoy!
World's Fastest Diesel Door Car (Still)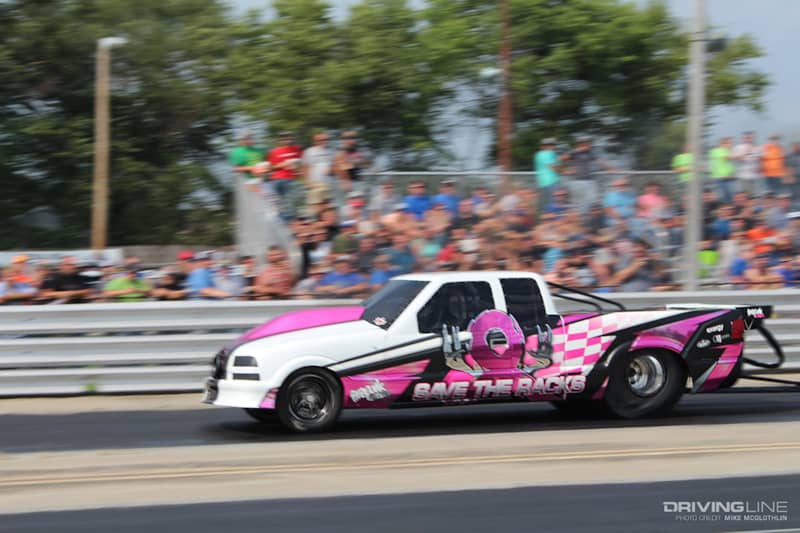 While no single news item contained here is more paramount than any other, it only felt right to plant this one at the top of the list. Having already set the Pro Mod diesel record in both the eighth-mile and quarter-mile last season, the guys at Firepunk Diesel picked up right where they left off in the Save the Racks S10. Back in May, driver Larson Miller put the '02 Chevy through the '660 in 4.25 seconds at a blazing 174 mph. We'd say the truck's fresh D&J engine, shorter wheelbase, Wagler Competition Products billet head and runner intake and 102mm turbo (a Garrett GT55) are paying off so far in 2019! Now capable of running repeatable low 4s, we wouldn't be surprised if the next goal for the truck starts with a 3.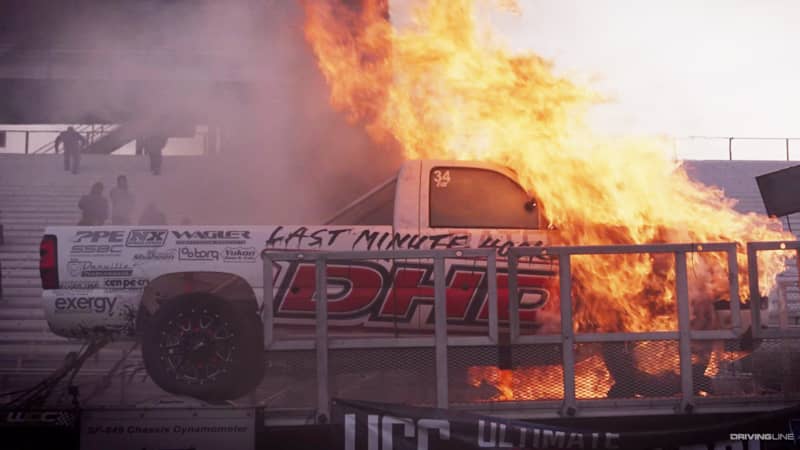 If you're not familiar with the Ultimate Callout Challenge, it's a place where some pretty wild power combinations are put to use in order to make as much horsepower and torque as possible. With big money and endless bragging rights on the line, many U.C.C. teams are gunning for 2,000hp or more and north of 3,000 lb-ft from their trucks when they're strapped to the chassis dyno. As you can imagine, the Cummins, Duramax and Power Stroke engines that are part of this competition are all living on the ragged edge during every event, which means there are inevitably some fireworks. Without a doubt, this year Tony Burkhard and the crew at Dirty Hooker Diesel had the most fireworks to display.
Surviving 10,000 RPM with Zero Oil Pressure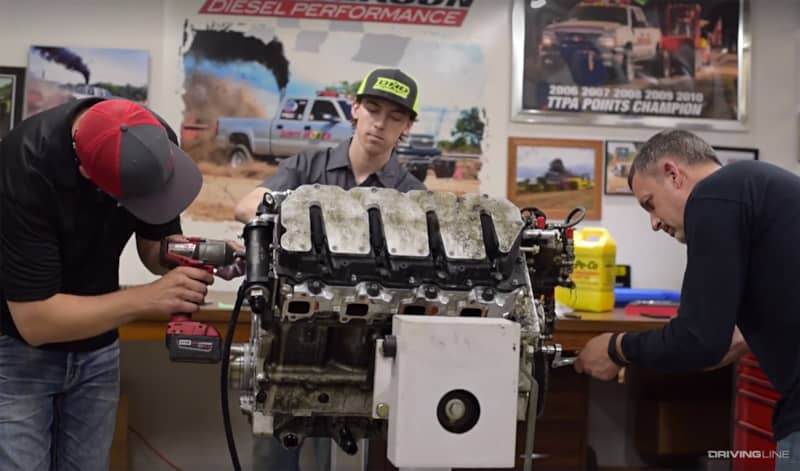 During DHD's dyno pull, one of the atmospheric turbochargers in the truck's triple-turbo arrangement blew apart, severing the wiring for the fuel pressure regulator, which caused the CP3s to run wide open. It also cracked both the high-pressure fuel lines and the intake manifold, which provided the billet-aluminum Duramax an uncontrolled fuel source. It responded by running away to the tune of nearly 10,000 rpm (video here). But want to know the craziest part? The engine survived! Even despite having no oil pressure for more than a minute, upon teardown it was discovered that only slight contact was made between the pistons and the heads and that the rod bearings had very minor wear. Other than that, no major hard-part failures were uncovered. The folks at DHD attribute the lack of engine damage to the Cen-Pe-Co 20W-50 race oil they were running through it.
A 7.3L in the 4s!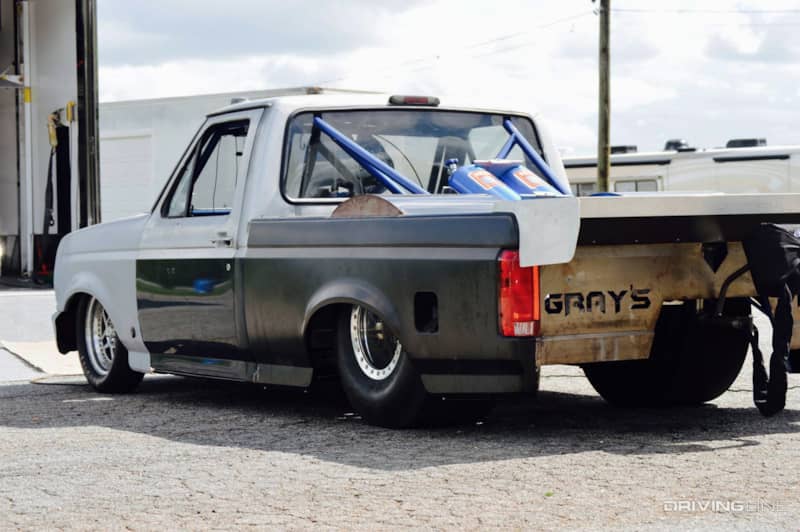 We've highlighted the progress of Brian Gray's two-wheel drive Pro Mod Ford on several occasions, but now there is even more news to report. At the recent Hollyrock Customs Summer Diesel Showdown, his 7.3L Power Stroke-powered OBS went 4.92 at 144 mph in the eighth-mile. This makes Brian's truck the fastest 7.3L through the '660 in the world. He makes it happen with a 3,600-pound curb weight, a single-turbo'd, HEUI-injected engine that makes an estimated 700hp on fuel and 1,400hp on nitrous, a Proformance Racing Transmissions TH400 with a Sun Coast converter and a four-linked, coilover rear suspension.
Street-Driven Dyno Killer!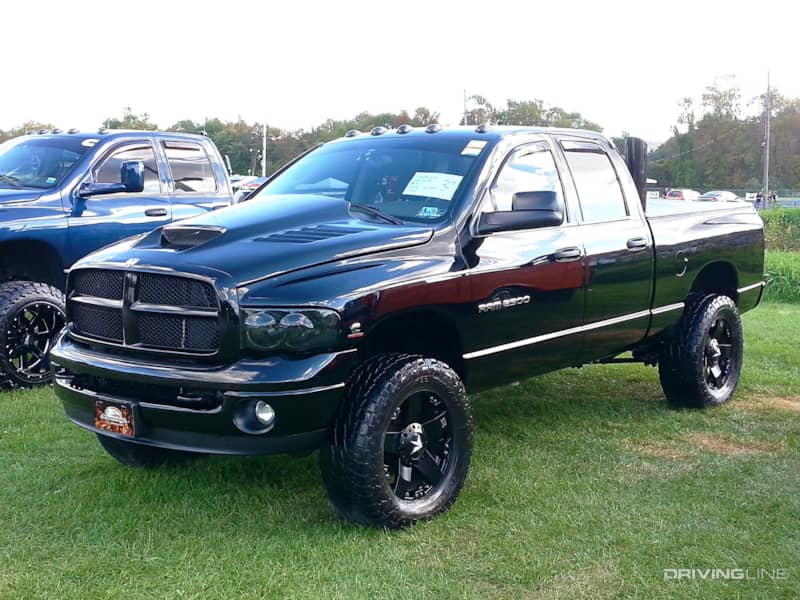 Although the days of driving your high-powered diesel to and from the event you're competing in are fading fast, Andy Mulherin hasn't succumbed to hauling his street-driven '05 Dodge in on a trailer. After driving his compound turbo'd common-rail 5.9L Cummins to the annual Andrew Mazza Memorial Diesel Jam, Andy strapped his third-gen to the chassis dyno and made an impressive 1,074hp and 1,756 lb-ft of torque on fuel. Then, after being told he'd likely get first place for the day with those numbers, he fired up the Nitrous Express system anyway. On the truck's last pull, it cleared an incredible 1,319hp and 2,116 lb-ft. Later in the day, he collected his trophy and drove the truck home.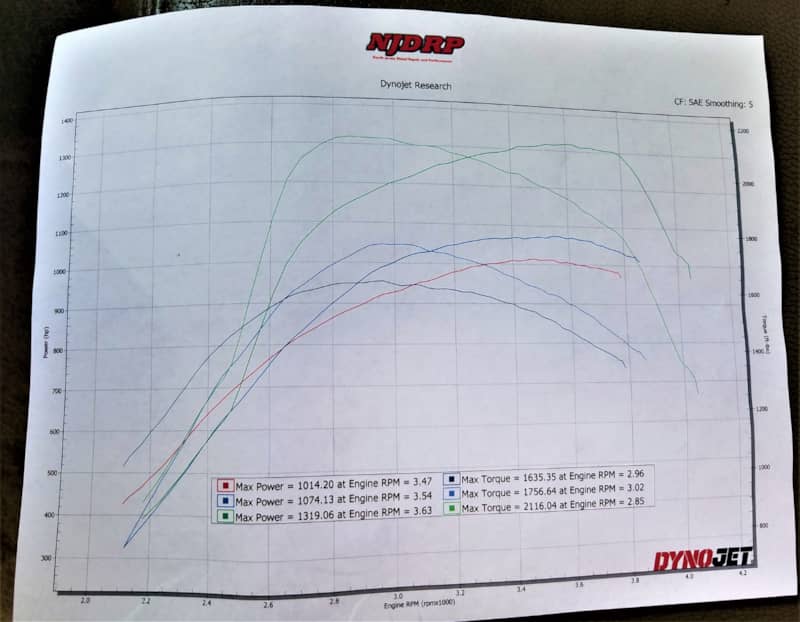 FCA's Merger Proposal (and Then Prompt Withdrawal) With Renault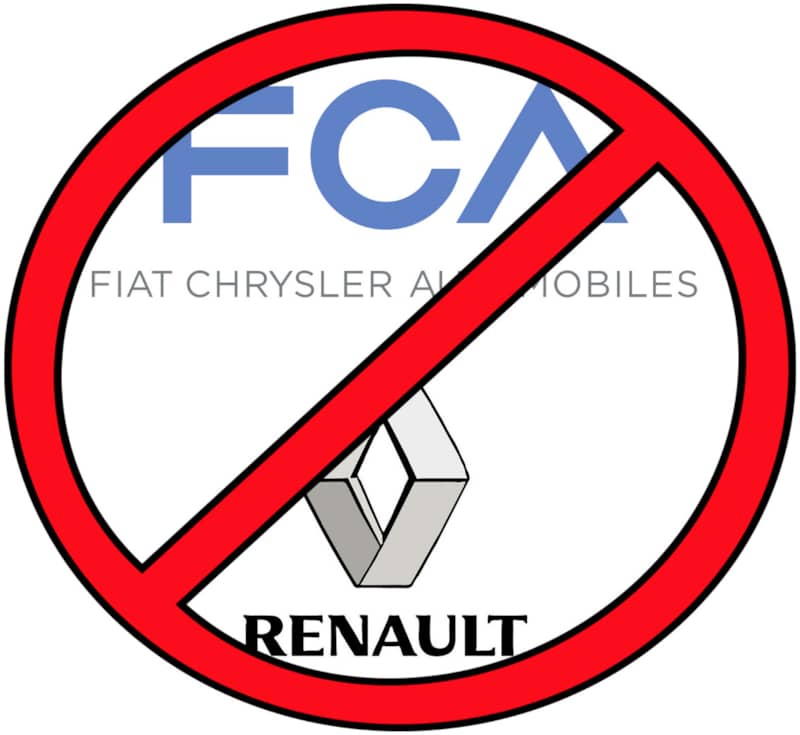 This one was over even before it really began. It started on May 27, when Fiat Chrysler Automobiles (FCA) submitted a proposal for a merger with Groupe Renault—the French automaker that shares a strategic partnership with both Mitsubishi and Nissan (including a 43.4 percent controlling stake in Nissan), but it was all over with by the fifth of June. In FCA's non-binding letter to Groupe Renault, the company proposed a 50/50 merger that would save both parties billions and effectively make them the third largest automaker in the world. However, due to what is rumored to be political tension (among other political factors, the French government owns a 15-percent share in Renault) FCA withdrew the proposal altogether.
Stirring the Pot in 5.90 Index Racing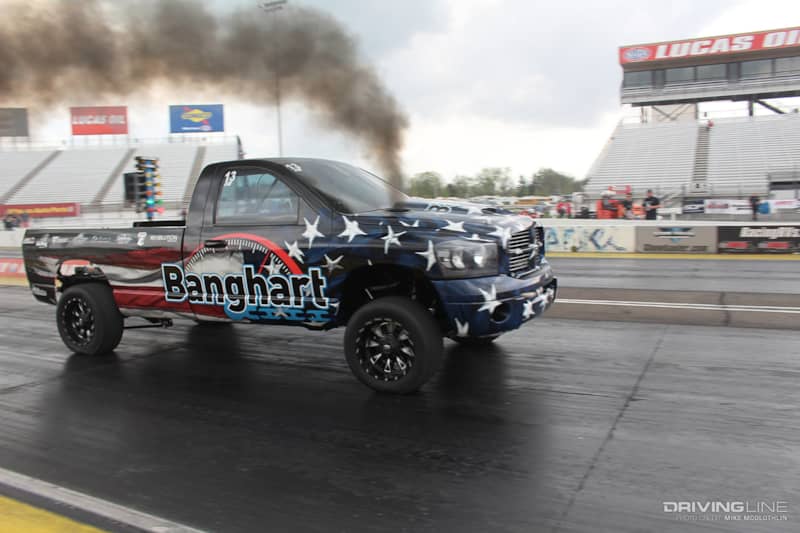 Is Brett Marcum fixing to dominate the Outlaw Diesel Super Series' 5.90 Index class? We think it's possible. For one thing, he's won the only two ODSS events he's made it to so far in 2019. Secondly, competing at the Ultimate Callout Challenge has shown him that he and his truck have what it takes to run consistently against other 5.90-caliber (and quicker) trucks. Either way, this Dodge is definitely dialed in right now and it's making the 5.90 Index class even more entertaining than it already was. In the 5.90 category, some trucks are four-wheel drive while others are two-wheel drive, some are fuel-only while others are spraying nitrous and some trucks are even still running leaf springs out back (Brett is, in case you were wondering).
On the Dyno: The 1,000 LB-FT 2019 H.O. Cummins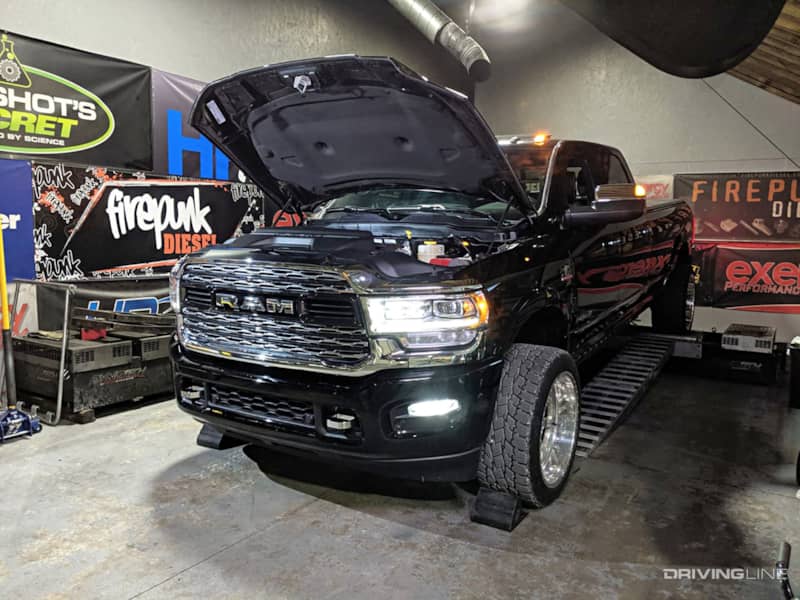 We all know the hype surrounding the new, high output 6.7L Cummins' 400hp and 1,000 lb-ft flywheel rating, but how many ponies and how much twist do these new Rams actually send to the pavement? Thanks to Firepunk Diesel and their in-house Dyno Dynamics chassis dyno, we have that answer. How does 392rwhp and 896 lb-ft sound? With a 10-percent drivetrain loss or less, it sounds pretty good in our book. It's also worth nothing that the H.O. Cummins' horsepower curve is flat from 2,000 to 3,000 and the factory Holset VGT turbo builds more than 30 psi of boost in stock form.
A 68RFE That Can Handle 2,200 LB-FT!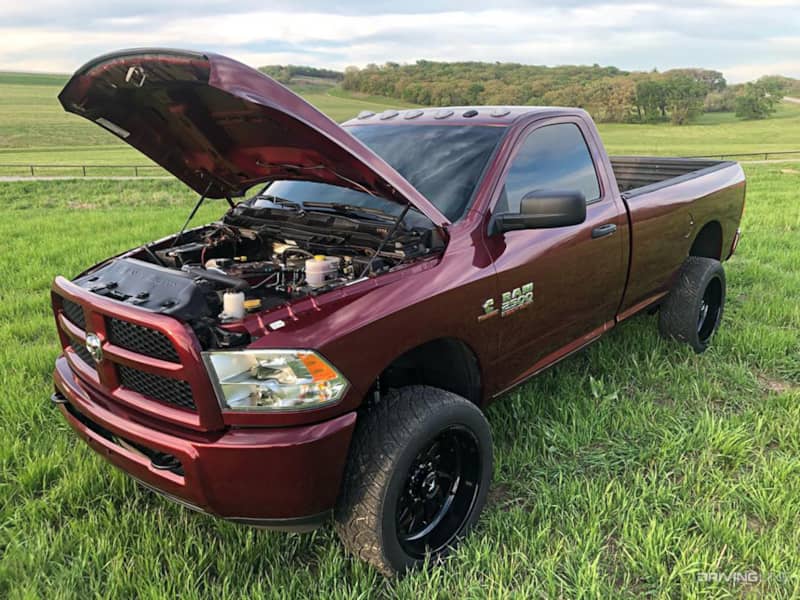 It's been out since it debuted behind the 6.7L Cummins in '07.5 Dodge Ram heavy duties, but it's never been known to hold up to big horsepower and torque. It's the 68RFE Chrysler six-speed, an automatic transmission that doesn't tolerate abuse—even after it's been stuffed with the best billet parts on the planet. Dallas Penn of Red Horse Motorsports is looking to change all of that and this spring he proved that his race version of the 68RFE, coined the Warhorse 850, could harness 1,395rwhp and an insane 2,208 lb-ft of torque. Dallas's next step will be proving his transmission's worth at the drag strip, after subjecting it to boosted four-wheel drive launches.
World's Fastest Tractor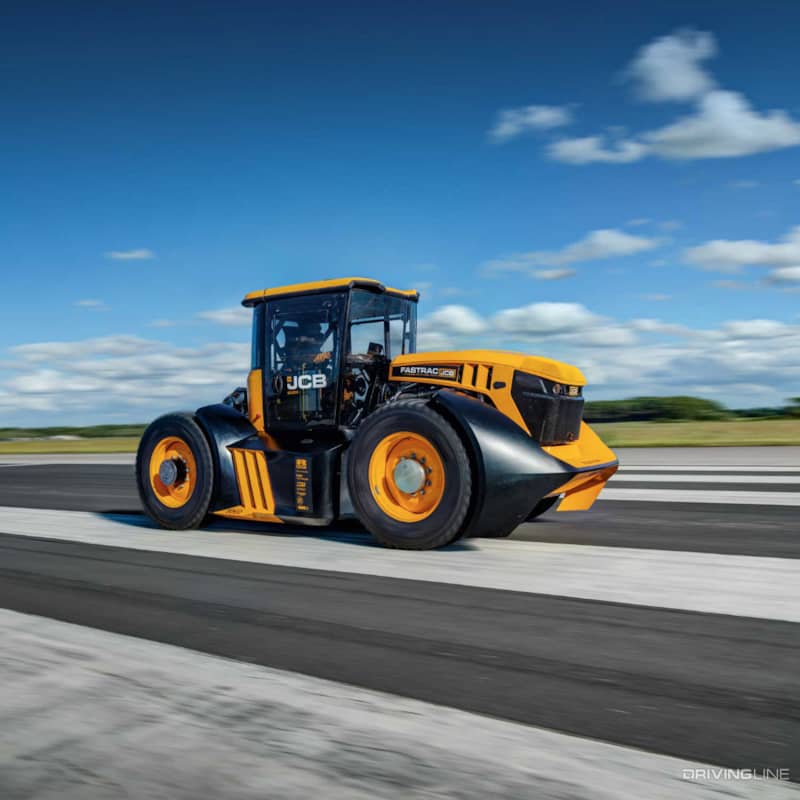 It's true that all records are meant to be broken, but what about top speed tractor records? Yep, those too, and who better to set the new high mark than British equipment manufacturer JCB? After all, the JCB Dieselmax holds the land speed record for fastest diesel streamliner (350 mph). But exactly how did they pluck a Fastrac 8000 model from the farm and ready it for triple-digit speed? After partnering with Williams Advanced Engineering (an arm of the Williams Formula One race team) the Fastrac was fitted with various aerodynamic improvements, a ZF manual transmission in place of the factory CVT and a 1,000hp version of the original 7.2L common-rail diesel engine, this one packing compound turbos, bigger injectors, beefier connecting rods, improved piston cooling and an external oil cooler. The big payoff came with former motorcycle racer Guy Martin behind the wheel, and the Fastrac topping out at 103.6 mph, which crushed the previous record by more than 16 mph.
Didn't catch what happened in diesel performance in 2018? Catch up on all the highlights from last season right here!