Diesel Milestones, 2019
From the drag strip to the dyno to the pulling track, 2019 has been a year for the record books for diesel performance—in more ways than one. In drag racing, we saw the fastest diesel door car creep ever closer to 3-second eighth-miles, only the second drag radial-equipped diesel to ever dip into the 4's and the first stock internal Duramax engine to propel a truck through the '660 in 5 seconds. On the chassis dyno, we witnessed the Ultimate Callout Challenge-winning truck send 2,503 hp and 3,783 lb-ft to the rear tires as well as a 6.0L Power Stroke produce 1,910rwhp. Thousands tuned in to social media to watch 2,600 lb-ft be squeezed through a Chrysler 68RFE transmission and by mid-summer rumors surfaced that a Cummins-powered Nissan Titan XD had cleared more than 800rwhp. Last but not least, truck pulling fans were treated to a dominant year of work put in by a longtime competitor in the Super Stock class.
For all the high-horsepower highlights from 2019, keep reading.
Quickest Diesel Door Car Record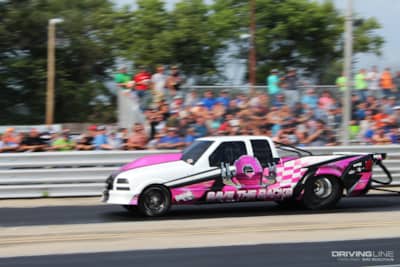 While we expected the diesel Pro Mod field as a whole to march deeper into the 4's this year, we never would've imagined one of them would be knocking on the door of the 3's by season's end. But that's exactly what happened. After Ryan Milliken's Cummins-powered '66 Nova paid a visit to Lights Out 10 in February, the new eighth-mile ET record was set at 4.45 seconds. Two months later, Larson Miller would pilot the Save the Racks Pro Mod S10 to a 4.27 at the Rudy's Diesel Season Opener. A week later, Miller rocketed to a 4.25 at 174 mph, where the current ET record sits. To his credit, Milliken performed his ET feats on drag radials—and he continues to own the quickest elapsed time in that category even though he's since sold the car.
Derek Rose Wins the Ultimate Callout Challenge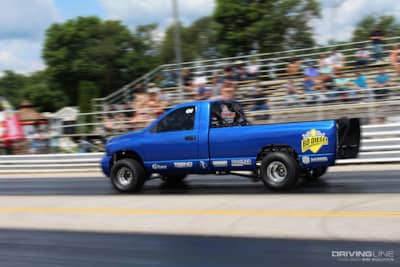 After finishing runner-up at both UCC 2017 and UCC 2018, Derek Rose got the well-deserved win this year at the all-out truck competition that requires drivers to sled pull, drag race and chassis dyno for a major payday. Strapped to the rollers, Rose's '06 Dodge Ram 2500 laid down an incredible 2,503rwhp and 3,783 lb-ft of torque for First Place. On the drag strip, Rose would finish seventh after having turned in a 5.44-second eighth-mile. Then, during the sled pull he lugged the iron sleigh 263.58 feet, a distance that was good enough for Fifth Place and that secured him the overall win at UCC 2019. Immediately following UCC, Rose went on to compete in the ODSS Pro Street class (a faster class than the 5.90 Index field he formerly competed in).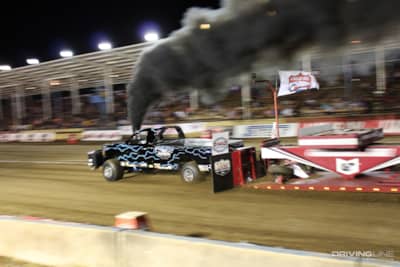 In the world of Super Stock diesel truck pulling, there is no shortage of 3,000-plus horsepower rigs and highly talented drivers. This is why Kent Crowder's dominant performance along the 2019 Pro Pulling League circuit is so remarkable. Behind the wheel of his Scheid-built, triple-turbo, Cummins-powered fiberglass-bodied Ram, Crowder collected five wins this season and only finished outside the top five on two occasions. On a pulling schedule consisting of 12 events that spanned six months, that's pretty impressive. Though only making it to four hooks on the NTPA calendar, a Sixth Place was the worst finish Crowder would see when hooking with that organization (his other hooks yielded a Second, Third and a Fourth Place).
Jesse Warren's Freak Show 6.0L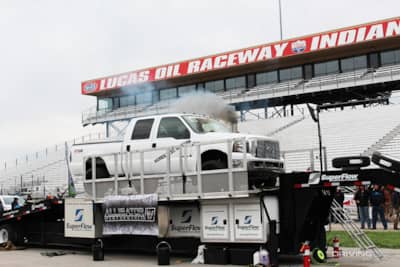 In the world of Power Strokes, making more than 1,900rwhp is an extreme rarity. In the world of HEUI-injected Power Strokes, it's crazy speak. Thankfully the Ford fan base has Jesse Warren—a 6.0L die-hard that's dedicated nearly all of his time and resources to improving the always-hated Power Stroke—to look up to. At UCC 2019, Warren and his crew cab Super Duty dyno'd 1,910 hp and 2,209 lb-ft of torque courtesy of big compounds, even bigger injectors and a proven Chrysler four-speed. These chassis dyno numbers stand as the highest ever achieved by a 6.0L and the second biggest horsepower number put up by any Power Stroke.
World's Most Powerful Nissan Titan XD Cummins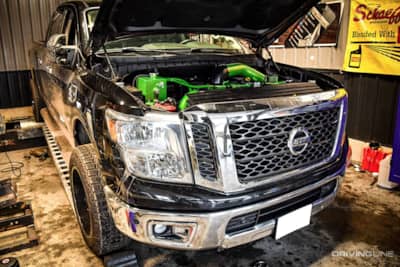 We exposed what Joshua Chapman was up to back in March with his then-548rwhp '16 Nissan Titan XD. And while we knew he'd been bitten by the horsepower bug, we had no idea he would squeeze another 250hp out of the little 5.0L Cummins in the months that followed. Building his own compound turbo arrangement, he was able to combine a Stainless Diesel 5-blade S472 atmosphere charger with a 5-blade S363 and finagle them both under the hood. Throwing in a set of 100-percent over injectors, a stroker pump, a FASS lift pump, good tuning and subjecting the V8 to triple-digit boost produced 805rwhp without breaking anything—even the bone-stock A466ND Aisin transmission.
The Executioner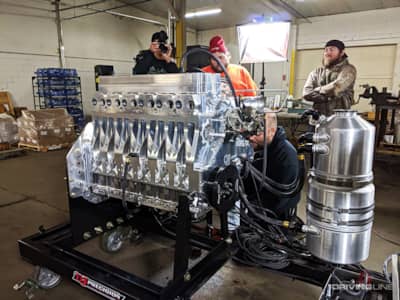 First unveiling its plans to offer a billet-aluminum block at the 2017 PRI Show, the folks at D&J Precision Machine have put the whole package together (billet-aluminum 24-valve cylinder head included) for their friends at Firepunk Diesel, which they called the Executioner. The aluminum block uses a 6-bolt bed plate instead of traditional mains and if you look closely you can spot the 12-port exhaust manifold, one-of-a-kind intake manifold and the massive fuel line feeding from the CP3 to the rail. The individual port exhaust manifold is good for an additional 100 cfm worth of flow and, like the rest of the engine, is an absolute work of art. Preliminary dyno testing has produced a mild, 1,500hp so far on fuel, but future hits will likely include a host of nitrous and 2,500 hp, if not more.
New 7.3L 4x4 Eighth-Mile Record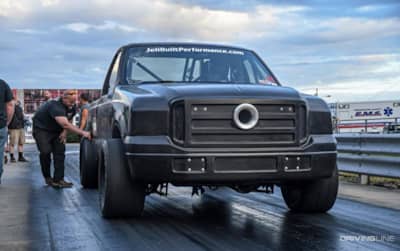 Having had his Super Duty, an '00 F-350, under the knife for quite a while, Brian Jelich reemerged in 2019 and set a new 7.3L Power Stroke record in the process. Now in 5.90 Index trim (and even capable of dabbling in Pro Street), Jelich's 4,200-pound Ford can click off 5-second eighth-miles with ease. His best pass came in October, which was a 5.76 at 121 mph—a new high mark for a 7.3L-powered 4x4 truck. The best part is that Jelich believes the engine has a lot left in the tank, and he'll soon be gunning for 8's in the quarter-mile.
Second Drag Radial Diesel in the 4's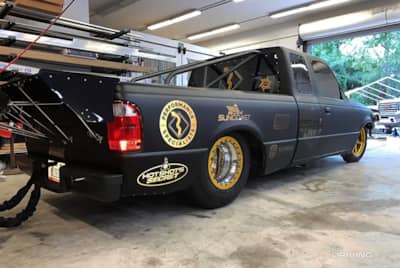 Despite the fact that a handful of Pro Mod class diesels are consistently running 4-second eighth-miles, up until the weekend of November 9 only one had performed the feat on drag radials. However, Jonathan Montesino changed all of that at the World Street Nationals in Orlando with his 4.99 at 140 mph. His "Traitor" Ford Ranger sports a 6.7L Cummins take-out engine with a stock block, factory head and untouched pistons. The only hard-part upgrades of significance were the addition of billet connecting rods, a drop-in cam and ARP2000 head studs. The 198,000-mile bottom end wasn't even treated to fresh main bearings or main studs.
First Stock Duramax in the 5's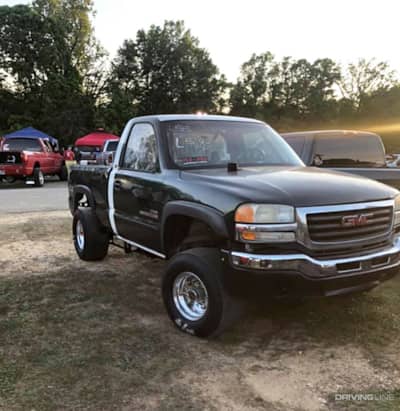 Ever wonder how fast you could get a Duramax with 100-percent stock internals through the eighth-mile? So did Buddy Callaway—and thanks to his short bed GMC Sierra's 5.94-second '660 he now owns the record for the first factory long block Duramax to venture into the 5's. A set of 200-percent over injectors, a 12mm stroker CP3 supported by a FASS lift pump and tuning from Danville Performance played a key role in the accomplishment. Cramming all that fuel through a factory LB7 IHI turbocharger means the 60mm snail is on the verge of self-destructing on every pass, but is also a major factor in the truck's ability to cut neck-breaking, 1.3-second 60-foots.
New HP/TQ record for the Chrysler 68RFE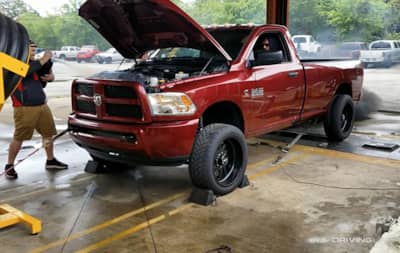 Dallas Penn showed the world that the failure-prone Chrysler 68RFE six-speed automatic can be built to hold big power in 2019. Penn calls his 68RFE, a battle-ready transmission he builds himself in-house at Red Horse Motorsports, the "War Horse." Back in the spring, his standard cab, 6.7L Cummins-powered fourth-gen Ram managed to apply 1,371rwhp and 2,012 lb-ft of torque to the rollers, but in mid-November a return visit to the dyno produced 1,606 hp and 2,596 lb-ft on a geyser of nitrous. If the War Horse proves capable of handling boosted 4x4 launches at the drag strip, Penn might be able to keep high-powered 6.7L owners from having to convert to the more-proven 48RE.
Curious what the biggest diesel headlines from Detroit were this year? Catch it all here in our Domestic Diesels roundup.