Diesel Performance 2018 Year in Review: Part 2
Continuing on with our recap of what was a benchmark year in the diesel industry, we're heading back to the drag strip for more quarter-mile and eighth-mile records, showcasing major breakthroughs in both old and new technology and even taking a trip to the salt flats. Ever seen a manually-shifted three-quarter-ton truck in the 10s? Or how about a Cummins-powered '66 Nova hunting down Mustangs in X275? Yep, diesel's got all that and more. Keep reading and we'll show you what you've been missing. Whether your horse is a Cummins, Duramax or Power Stroke, there's something for everyone in this hand-picked list of milestones.
Though it's been a great year—it ain't over yet! Stay tuned for our PRI 2018 coverage in the coming weeks, where the heaviest hitters in the diesel world will set up shop at the ultimate gearhead convention in Indianapolis.
New Pro Street Eighth-Mile Record: Lavon Miller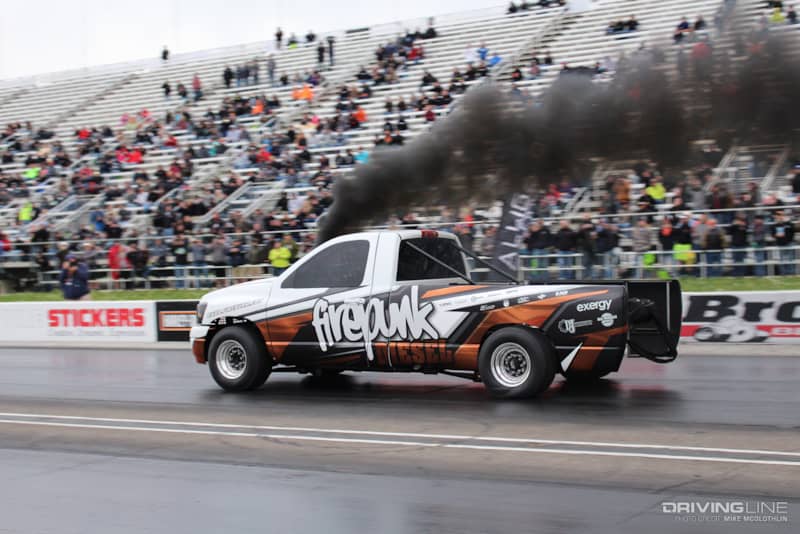 When Lavon Miller and the rest of the crew at Firepunk Diesel aren't winning Ultimate Callout Challenges with this '06 Dodge Ram Pro Street truck, they're looking for ways to make it faster. In part one, we highlighted this truck's 7.88-second pass at 181 mph: a new quarter-mile record for a truck in the 4,500-pound weight bracket. Here, we're talking about the new Outlaw Diesel Super Series record he set five months after that. At the finale ODSS race of 2018, Miller blasted off the line with a 1.27-second 60-foot, nabbed a 3.34-second 330-foot and less than two seconds later broke his previous eighth-mile best (5.00 at 145 mph) with a 4.97 at 151 mph.
ZF-6 Duramax's in the 10s: Ryan Pini & Jessey Rhodes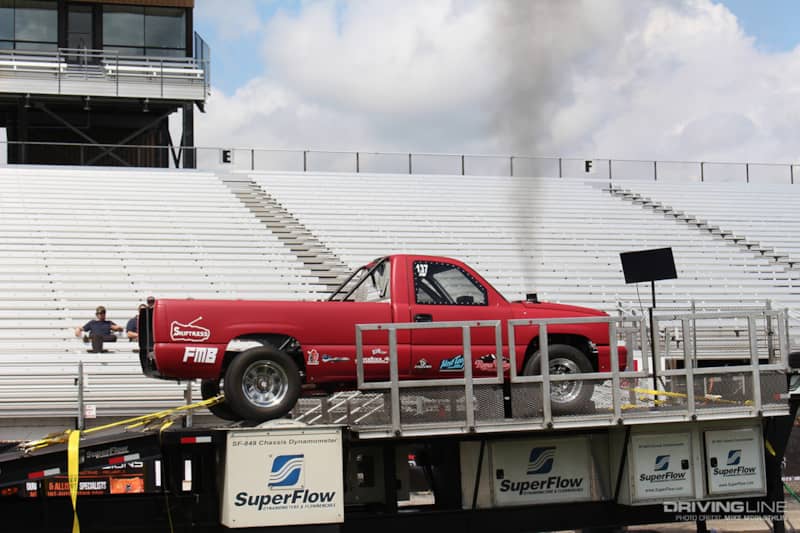 Normally the ZF-6 found behind '01-'06 Duramax mills is reserved for work trucks and/or sled pullers, but a select few are using them in 10-second trucks. That's 10-second quarter-mile trucks… While the quickest E.T. achieved by a ZF-6 shifted GM technically occurred late in 2017—a 10.67 made by Ryan Pini—the battle for the quickest ZF-6 equipped GM definitely heated up this year. Pini's biggest challenger, Jessey Rhodes, has put together 10.91 and 10.94-second passes in his gutted, 4,820-pound regular cab Silverado. As for Pini, his long-term goal is to get his standard shift, LLY-powered '05 Silverado (nicknamed "Shiftress," and pictured above) into the nines.
New Pro Mod Eighth-Mile Record: Larson Miller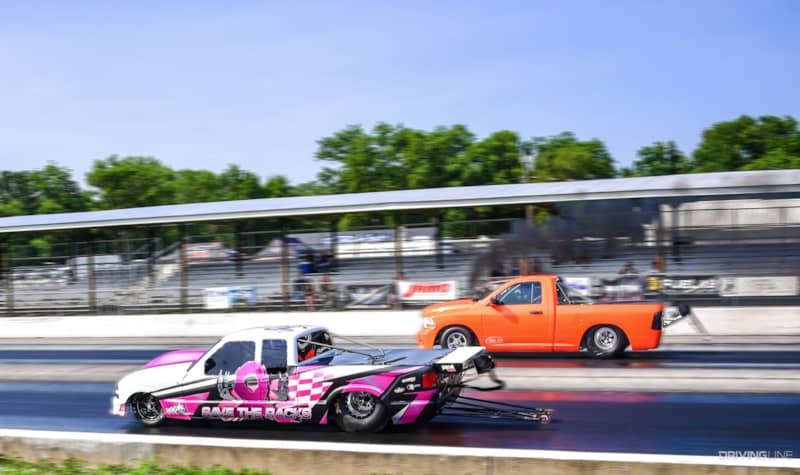 Back on the ODSS racing circuit, the Firepunk/Save the Racks S10 kept getting quicker and quicker as the season wore on. By the time round five took place at the Hardway Sunshine Showdown in Holt, Florida, the truck was hooking hard, tracking as straight as it had all year and ran a 4.47 at 167 mph in the Pro Mod final. However, after it was discovered that Miller's 4.47 was technically too fast for his NHRA license, the record couldn't stand. Not to worry, days later Miller obtained an upgraded NHRA license and promptly ran a 4.48 (at an even faster 169 mph) at the very next ODSS event. His 4.48 stands as the official ODSS Pro Mod E.T. record at the present time and 169 mph is the fastest any Pro Mod has ever been in the eighth-mile.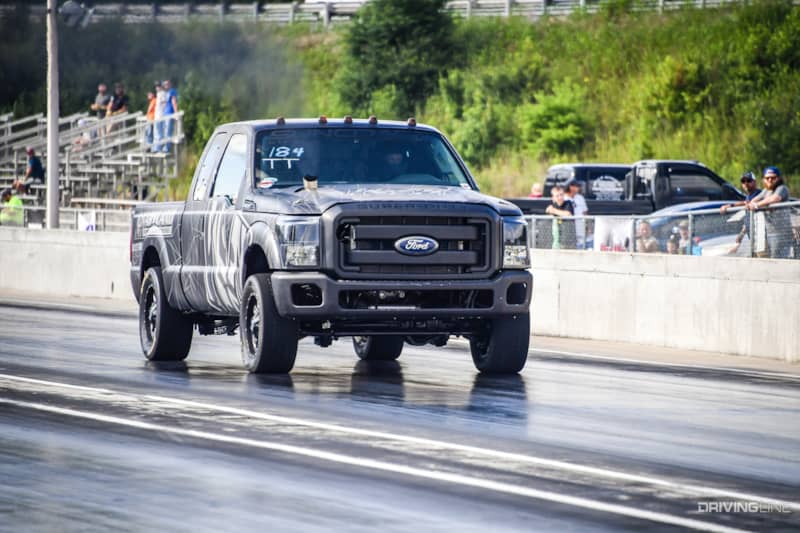 When you live and breathe both drag racing and Power Strokes, you're bound to have some of the fastest trucks in the country. That's exactly what Craig Briggs and the team at Maryland Performance Diesel have done with this Super Duty. To see how far they could push a factory Job 2 '18 6.7L long-block, one was stuffed in the company's 6,400-pound, pre-'17 Ford and graced with a BorgWarner-based, ET-R turbo from Forced Inductions, dual high-pressure pumps and a built 6R140 TorqShift transmission. How'd it do? So far it's been as quick as 11.05 at 121 mph through the 1320, which calculates to 780rwhp. Not bad for 100-percent stock internals and factory head bolts!
L5P Duramax Tuning: Stock Injectors and Turbo, 600+ RWHP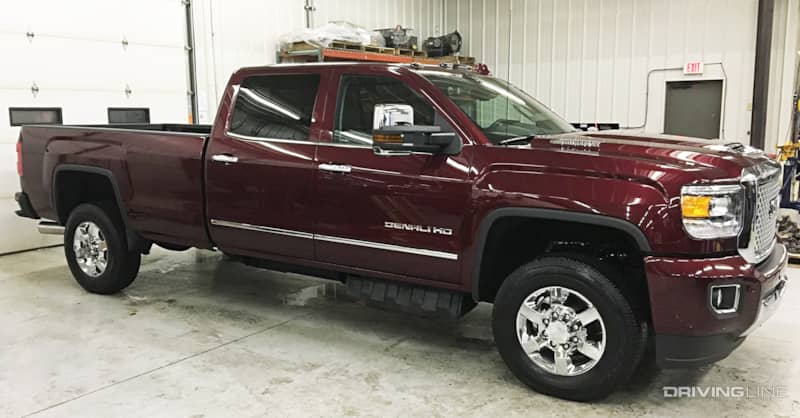 After much anticipation, aftermarket calibrators were finally able to crack the code on the latest generation Duramax, the L5P version found in '17-newer GM HDs. Graced with an all-new Denso fuel system, an in-tank lift pump, higher flowing cylinder heads and the largest turbo ever offered on a Duramax (a 61mm variable geometry BorgWarner), diesel gurus were chomping at the bit to see what kind of power could be unleashed from the new 6.6L platform. In early fall, the numbers started to roll in—and they were impressive. The Duramax gurus at Wehrli Custom Fabrication were able to glean 627rwhp out of the company test mule with nothing more than tuning, exhaust, a 3.5-inch intake horn and a built Allison 1000.
Double Eagle Streamliner Resets Fastest VW Racer Record: 277 MPH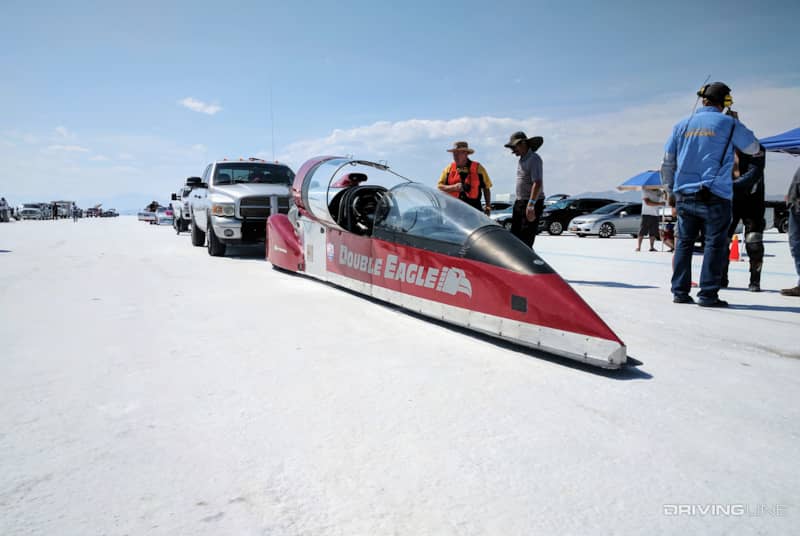 Looking to improve on its 237 mph exit speed achieved in 2017, Davidson Adler and the rest of the team associated with the VW-powered streamliner called the Double Eagle returned to Bonneville in August. This time, it was obvious the 5.0L V10 diesel was packing more power when the car added 40 mph to its exit speed. The 277 mph feat brings them to within 42 mph of their long-term goal of making the Double Eagle the fastest diesel streamliner in the world. In the meantime, the folks at Adler Land Speed, AG Autowerks and Kerma TDI will continue to retain their title as having the fastest Volkswagen racer on the globe.
'66 Cummins-powered Nova in X275: Ryan Milliken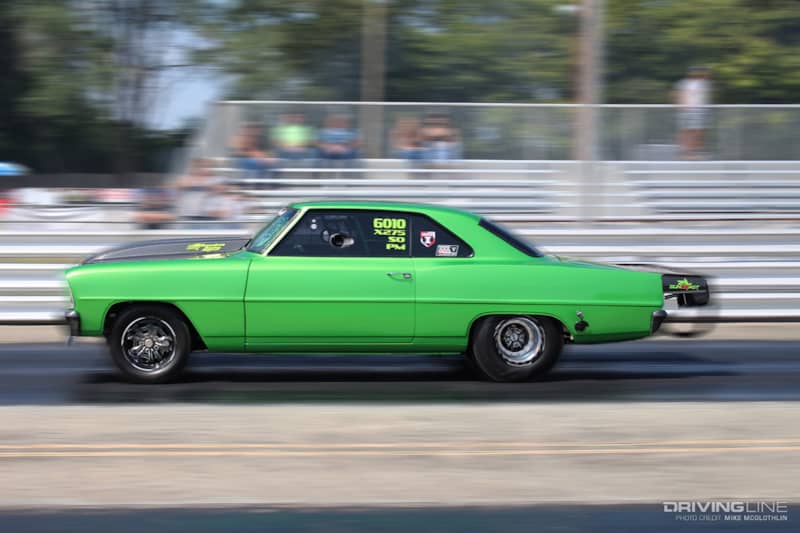 A diesel in outlaw drag radial racing? You bet! After working the bugs out of his Cummins-powered '66 Nova, Ryan Milliken went head-to-head with the best X275 cars in the nation this year—and he was competitive. His biggest success came at No Mercy 9, when despite battling ECU quirks all weekend he managed to qualify mid-pack and make it to round two of eliminations. The hefty Nova cuts 1.1-second 60-foots and makes consistent eighth-mile passes in the 4.50s and 4.60s in the 160 mph range. After stating he would be devoting more time to his drag radial venture in the future (vs. racing diesel-specific events in addition to X275), look for Milliken and the Green Reaper to stir things up even further in this growing class in 2019.
New 7.3L HP Record: T.J. Salokas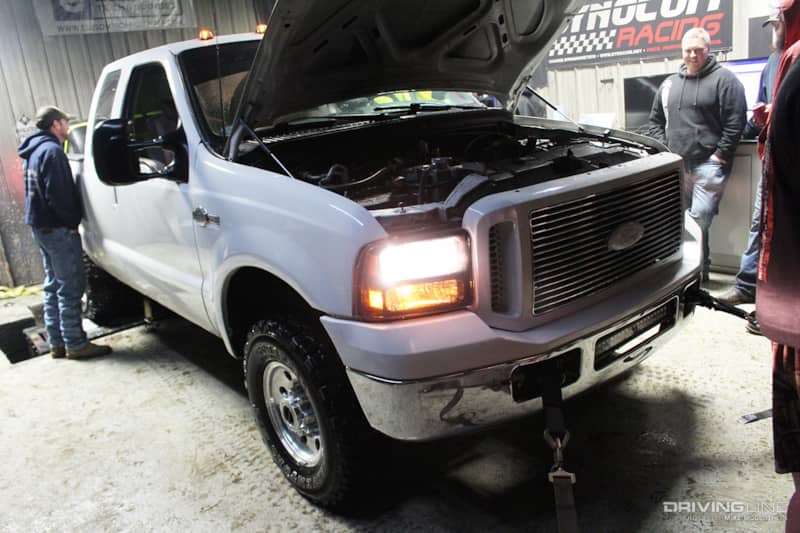 As they say, records are meant to be broken. Back in the spring, New Jersey native, T.J. Salokas' '01 F-350 made 1,305hp aboard the chassis dyno at Bean Machine: a new high mark for oil-fired 7.3L Power Strokes. Big 400/400 hybrid injectors and a Gen3 high-pressure oil pump from Swamp's Diesel, a built engine from Carson Stauffer along with ported (and fire-ringed) heads, a "Gangster" 76mm S400 from Forced Inductions and JeliBuilt Performance custom tuning sum up the major pieces in Salokas' horsepower puzzle. On fuel alone, his parts combination made a respectable 787hp. In ghetto fog mode (i.e. an open nitrous bottle spraying straight into the turbocharger), the aforementioned 1,305rwhp was made, along with 2,093 lb-ft of torque.
Select photography provided by Amy Gilbert of Stainless Diesel