Real World Tested: The 2023 Ford F-150 Lightning Boosts Beyond Traditional Trucks As The First All-Electric Full-Size Pickup
The idea of an all-electric pickup is seemingly both ultra-obvious and a hard sell. The sheer size of a full-size truck's platform makes it perfect for accommodating mammoth battery packs that guarantee big power and exceptional driving range, yet the traditional pickup buyer isn't stereotyped as being open to change, particularly those as polarizing as the swap from gasoline to electrons.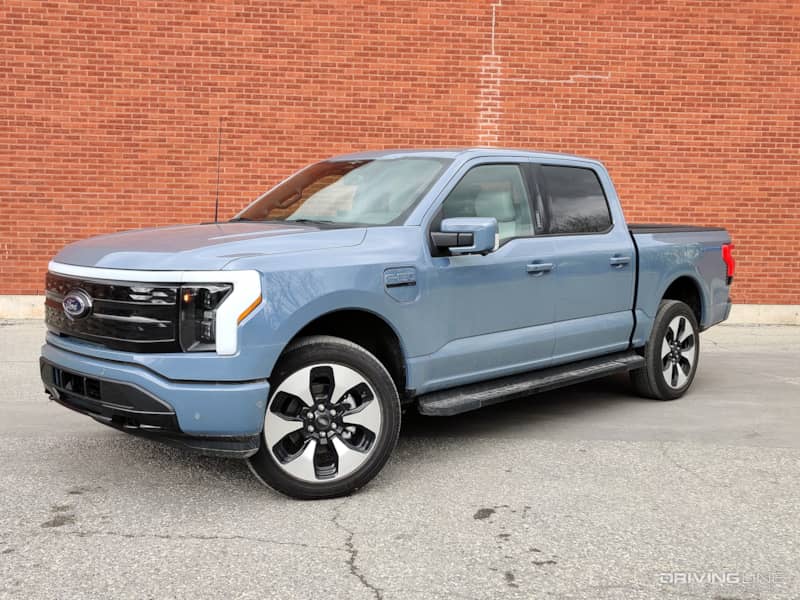 And yet the Ford F-150 Lightning has been a runaway success, an electrified version of America's most popular vehicle that has had to repeatedly close its order books to let production capacity catch up to demand. A big part of this has been using the Lightning's electric drivetrain to add capability past what's available in the gas-only version of the F-150, a strategy that positions the pickup as an upgrade over, rather than an alternative to, an internal combustion truck.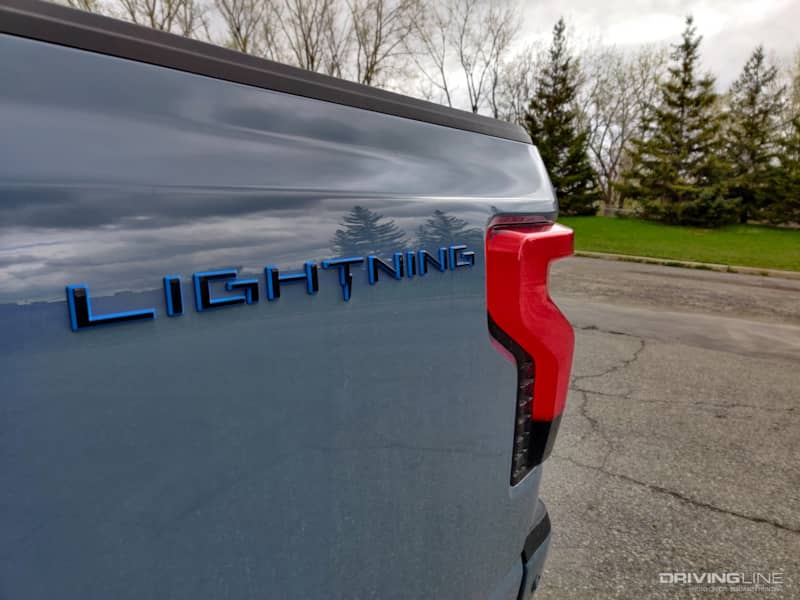 Time spent behind the wheel of the Lightning reveals numerous advantages over its gas-engine rivals. That being said, these are balanced out by a few caveats that might prevent long-time truck fans from clambering on board—and that's before we get to the price plastered on the window sticker.
Huge Battery, Huge Weight, Huge Speed
The big-boned Platinum trim that I drove featured nearly every piece of optional equipment on the Lightning's order sheet, including the extended-range, 131-kWh battery that gives it an EPA estimated 320 miles of driving range. That's 80 miles more than the standard-size unit available in lesser versions of the electric F-150, with the extra miles accompanied by nearly one-ton of power pack heft. Charging times for the extended range version check in at around 45 minutes to go from 15% to 80% full when using a 150 kW DC fast charger.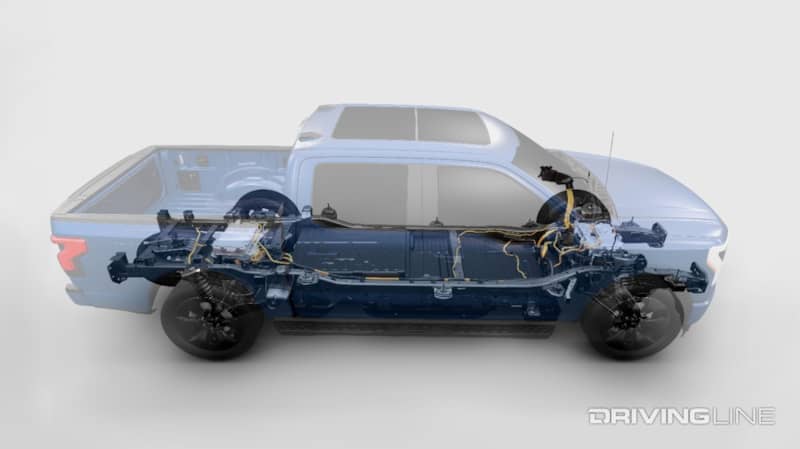 More juice brings with it mightier performance, with the Lightning Platinum offering 580 hp and 775 lb-ft of torque. That's 128 more hp than the standard battery can provide (although torque numbers are the same), and of course the Ford makes use of permanent all-wheel drive through its dual-motor setup. Towing capacity is listed at 10,000 lbs with the proper package installed, and in a straight line there's enough e-grunt to catapult the 6,600 pounds of truck to 60-mph in a scant 4.0 seconds.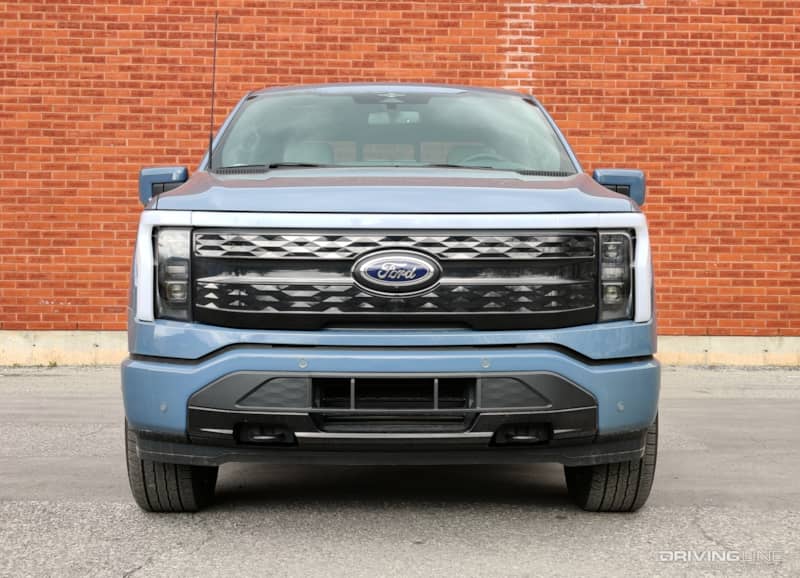 In the real world, the Lightning moves as quickly as supercharged monstrosities like the Ram TRX, only without any of the associated drama. Lacking an off-road suspension setup, bulging all-terrain tires, or the sturm-und-drang of a large displacement V8 engine, the Ford simply surges forward towards its 110 mph top speed (which is actually only a few mph past its quarter mile trap speed of 107 mph). It's far easier to manage all of that acceleration than it is in the TRX, and you don't have to deal with a frightening fuel bill every couple of days either.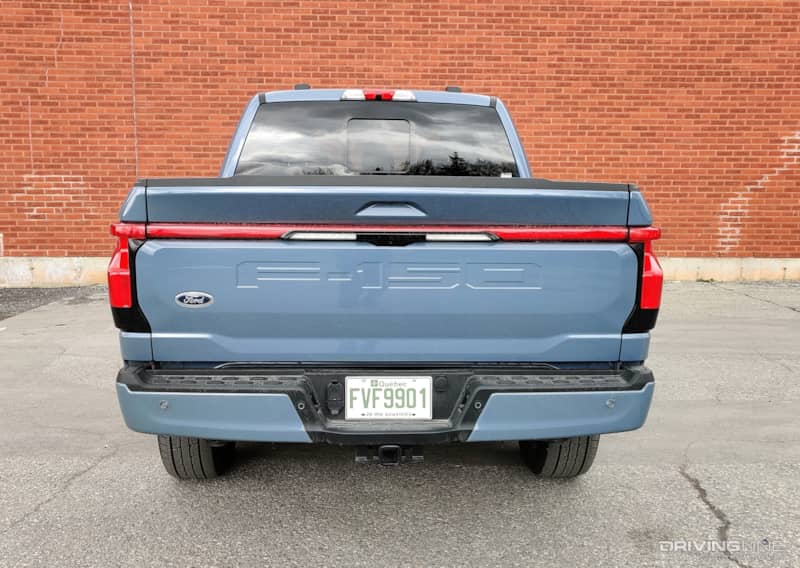 That's not to say that the driving dynamics of the Ford F-150 Lightning are necessarily perfect. The extra mass of its EV setup informs cornering at higher speeds, reminding you constantly of the low-slung weight sitting under its frame. Its ride is generally smooth but not blemish-free, particularly on the highway when encountering rough pavement or undulations in the asphalt. Overall there's little to complain about while underway, but the edges of the Lightning's performance and comfort envelope are well-defined.
Pro Power Onboard Is The Real Deal
Phenomenal acceleration and instant-on towing and hauling torque aren't the only advantages Ford has made sure to bake into the Lightning's template. It also serves as a mobile power station in a way few other trucks can approximate. Although the Pro Power On-Board system offered by the F-150 Hybrid can also deliver up to 7.2 kW of power through its cargo bed plugs, the Lightning ups the ante with an additional 2.4 kW inside the cab as well as the 'frunk,' the massive water-tight cargo space found under its hood where the gas engine would normally be. This is enough juice to animate a full array of contractor tools for days on end, or even charge another electric vehicle using a simple adapter and the pickup's 240-volt outlet.
Going further is the Ford F-150 Lightning's bi-directional charging capability when attached to a home's electric system. It's possible to automatically throw household circuits over to the Lightning during a power outage, drawing on its deep reserves of battery power to keep the lights on. You'll need to purchase the Ford Charge Station Pro to take advantage of this feature, whose $1300 retail price isn't cheap, but it's a novel alternative to generators for those dealing with a sketchy grid.
Open Your Wallet Wide
Pricing isn't just a problem for those seeking out the Lightning as a backup home power source. The electrified F-150 is an expensive proposition at nearly every trim level, especially considering that the company has capped out on producing the most affordable, $60,000 Pro trim level of the truck this year.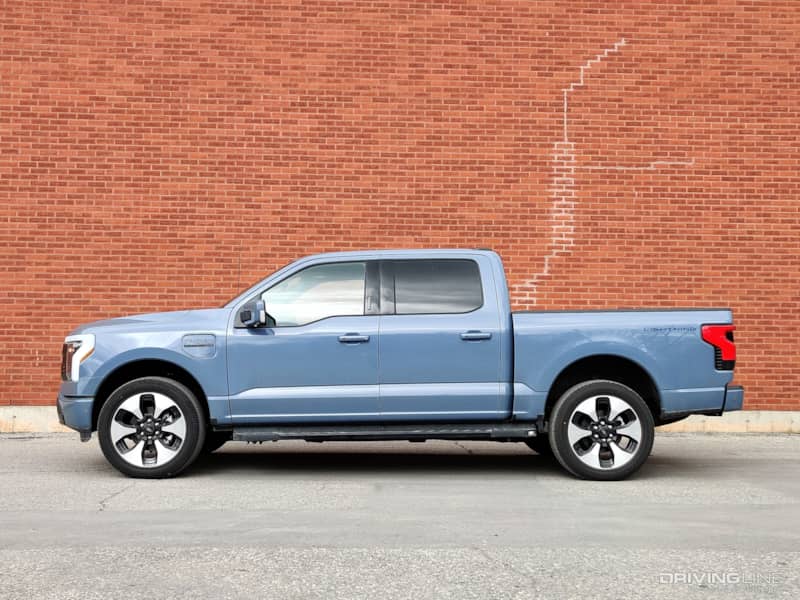 It costs a minimum of $65k to order the F-150 Lightning XLT, a figure that grows to $77,000 for the better-equipped Lariat and then again to an astonishing $98,000 for the Platinum edition that I drove. While the Platinum does benefit from the bigger battery and more robust motors, from a fit, finish, and design standpoint it's hard to justify its nearly six-figure price tag. The electric Platinum can't match the cabin niceties of the cheaper, gas-powered F-150 Limited, nor does it come close to matching the luxurious confines of other less-expensive internal combustion rivals from Ram or even GMC.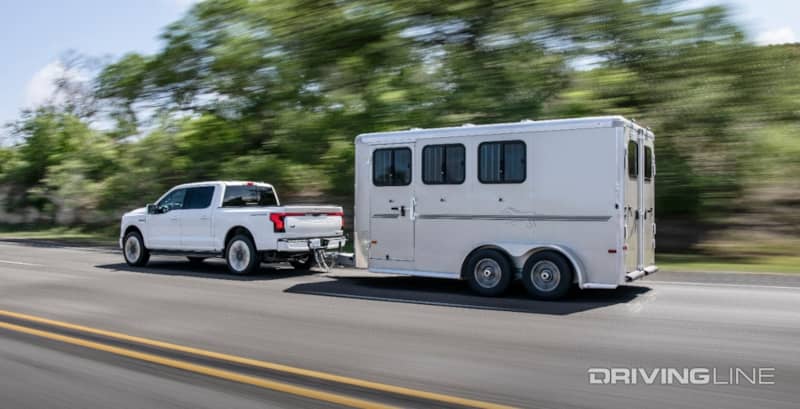 Then there's the towing issue. Despite its excellent rating, the additional heat generated by pulling a heavy trailer, combined with the mass of the load itself, seriously slices the Lightning's range. Some tests have revealed that the F-150 can travel only 100 miles or so before needing to top-up its battery, and the problem of having to stop every two hours for a charge is only exacerbated by the difficulty in finding a station that can accommodate the truck without having to drop its trailer.
Brute Force Solution Masks Meaningful Innovation
The Ford F-150 Lightning is an impressive technical accomplishment, and one that's been loaded with thoughtful features that make the most of its electric drivetrain even when the truck is parked. It's an innovative vehicle in many important ways, and it shows what can be accomplished when engineers turn their attention to exploiting every aspect of electrification rather than simply focusing on gaudy torque numbers designed to dazzle on the spec sheet.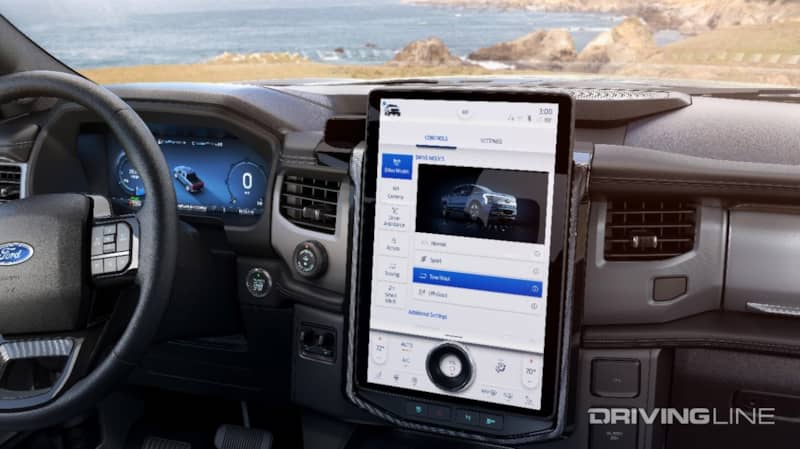 At the same time, the Lightning is hamstrung by some of the more primitive aspects of modern battery technology. There's certainly nothing forward-thinking about stuffing a gigantic battery into an equally enormous vehicle platform in order to expand on its range. From an efficiency perspective the ultra-heavy F-150 is a brute, the electric equivalent of towing a trailer filled with gasoline behind a standard pickup to extend its driving range. This is reflected in its price, too, where the expense associated with that mega-power pack is passed on to the consumer in the form of an eye-watering monthly payment. Throw in its impracticality as a tow vehicle, and the Ford has a limited audience among diehard truck buyers, relegating it to a super-sized daily driver saddled with a short bed that's less useful for hauling gear.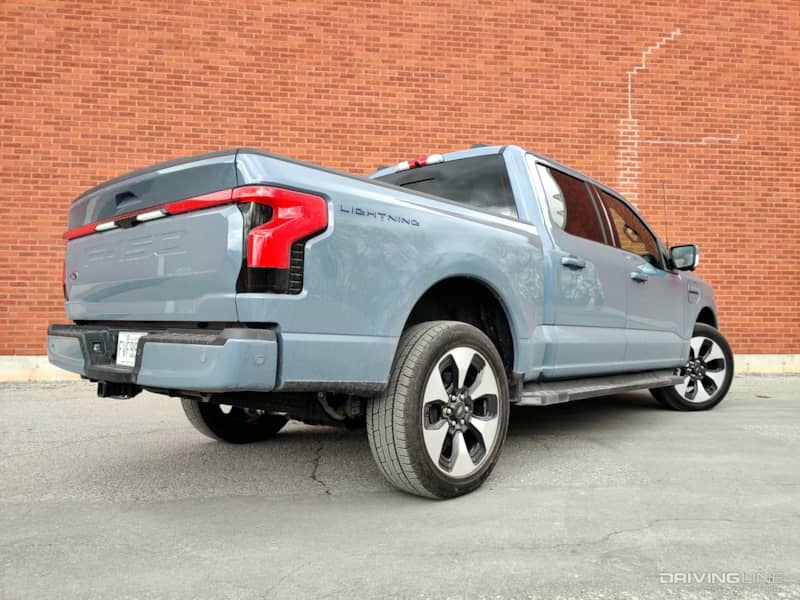 As battery technology continues to evolve, so too will pickups like the Lightning. Being first counts for a lot when it comes to establishing mindshare among truck fans, and with the Silverado EV coming online next year (and with the mid-size Rivian R1T already available), Ford has played an important role in pushing customers to consider plunking down major cash for a truck that steps outside of tradition. As long as they're willing to compromise.